Are you thinking of moving from Washington DC to the Big Apple aka NYC? We can certainly understand why. NYC is known as the city that never sleeps. This label exists for a reason! NYC is one of the most culturally diverse and fast-paced cities in the country!
Additionally, there are a plethora of job opportunities available. Although DC also has a booming economy and fantastic educational institutions, NYC has some of the best universities in the country. The career opportunities are second to none. You will soon realise why everyone is in love with New York City!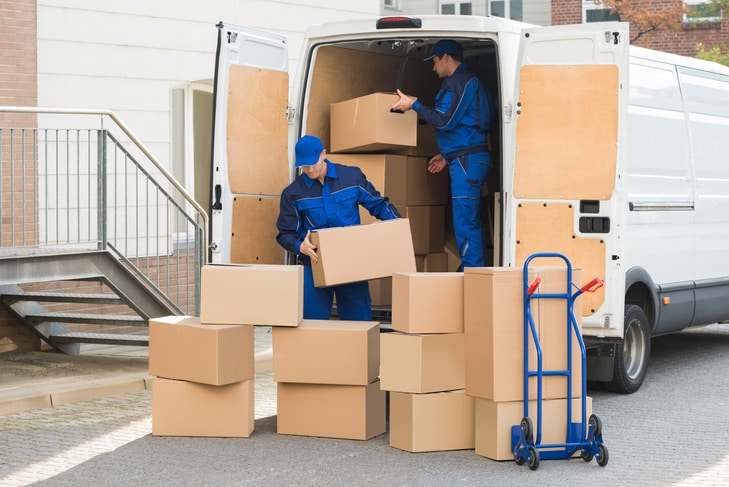 Why Move From Dc To Nyc?
NYC has fantastic career opportunities. While DC also has an enviable job market, NYC has a much more diverse one. Whether your background is in finance, health, tech, or entertainment, the Big Apple has something to offer you. On top of that, NYC is one of the most culturally diverse cities in the world.
The music, food, and entertainment scenes in NYC are the best in the entire country. Whether you like to check out the newest food places in town or party in the best clubs, NYC has something to offer for you.
If you are looking to get into college, NYC also has some of the best colleges in the country. Starting from NY's very own NYU to all the CUNYs, there are plenty of options to choose from.
Let's not forget the New York subways. NYC has some of the best public transportation facilities in the world, making it incredibly convenient to commute within the city. This is a massive help because it will help you undercut all the traffic-related issues.
NYC is a tad bit more expensive than DC, but the convenience makes it worth it. No matter where you live, you will find restaurants, pharmacies, hospitals, clubs, etc within walking distance from you. The city literally never sleeps; you can even get your pizza delivered to you in the middle of the night!
Hiring Long-distance Movers
Moving between states is one of the most labor-intensive tasks out there. As a result of this, when moving from DC to NYC, try to outsource your work as much as possible. Hiring long-distance movers will help you ease a lot of your hardships. This is because long-distance movers offer numerous services to make your move easier.
If you live in an apartment you may not have ample storage space. Additionally, it's common for individuals to not be able to fit all their furniture in their vehicle. If any of these scenarios sound familiar, don't worry. Long-distance movers can provide you with storage units and rental services.
That's not all, they offer packing services too. Full packing services are the most commonly used service. This is because packing all of your furniture by yourself is a tall order! Movers have specialized packing equipment. They will inspect all your belongings and then wrap them carefully with different materials to make sure they don't get damaged during the move. If you don't need full packing service, you can also hire movers for a partial packing service. Then the movers will only pack specific pieces of furniture for you.
When moving between DC and NYC, you will also need to move your heavy appliances. Professional movers can help uninstall, move, and then reinstall all your heavy appliances. Hence you don't have to worry about your washing machine or dishwasher getting damaged during the move!
There are additional benefits to hiring movers. If you happen to have an expensive piece of furniture that you want to take extra care of, the professionals will have your back. You can move a single piece of furniture across long distances! Whether it's your pool table or your grand piano, long-distance movers have got you covered.
How Much Will It Cost Moving from DC to NYC?
The average cost of moving from DC to NYC is about $2000. However, this is just an estimate, as several factors play into your final cost.
Long-distance movers charge based on mileage and cubic weight of your furniture. This means they charge a flat rate for every 100 miles moved. What this flat rate is, varies between companies. Hence the specific moving company that you choose to work with will affect your cost. Since the mileage between the cities is fixed, this may be the factor that varies.
The size of your apartment will also play a factor. Moving to a one-bedroom apartment will always be cheaper than moving to a two-bedroom apartment. The amount of furniture you move will also be directly proportional to your cost.
We talked at length about the different services you will be able to avail of. The total number of services you need will drive your prices up. For instance, if you need multiple services, your total cost will be a lot more expensive than if you just needed one. The kind of service you need will also affect your cost. For example, a full packing service is always going to be more expensive than a partial packing service.
There are other miscellaneous factors that will affect your total cost. For instance, if you are moving during the summer, your cost will be higher than if you are moving during winter. This is because summer is the most popular time to move. Hence companies are able to drive their prices up. Additionally, you also need to tip your movers.
There are many ways of finding out your total cost. You could look at the websites of the movers. Usually, they have all their rates listed on their sites. You could also call them up directly. Having a candid conversation with them about your needs is always going to be beneficial.
There is an alternative way of knowing about costs which is extremely quick. You can opt for getting instant quotes online. If you have a few minutes to fill out our form, we can help you with that! Upon filling this form up, you will receive a no-strings-attached free moving quote. This will help you compare prices between reliable companies so that you can make the best decision for yourself.
Can You Recommend Some Affordable Dc-to-nyc Movers?
Since budget is a huge consideration for individuals moving between cities, we thought of compiling a list of affordable movers. Please note that this is not an exhaustive list by any means! You will still have to do your own research. We just wanted to help you fast-track a little bit. We hope you find our list of affordable DC-to-NYC movers useful.
| | | | |
| --- | --- | --- | --- |
| Name | Rating | US DOT | ICC MC |
| Whitaker and Sons | 5 |   |   |
| Allstate Moving & Storage | 5 | 077949 | 67234 |
| Budd Van Lines | 5 | 185771 | 152533 |
| Imperial Movers | 5 |   | 563386 |
| Authority Moving Experts | 5 | 3403492 | 1095949 |
How Do I Prepare For My Move?
You should do a lot of research before committing to your move from DC to NYC. Look at real estate prices if you are looking to buy a home. If not, you should look at average rent prices in NYC. Although the capital city may be expensive, NYC has some of the highest rents in the country depending on your location!
Additionally, you should research educational institutions if you are looking to study there. Make sure you have an apartment ready, and you have also gotten a job! The job market is booming, but it is also very competitive.
You should also look at insurance for your home, your car, and your health. Make sure to apply for your New York driver's license and get your vehicle registered! DC and NYC are in different states, after all. Hence you will need a new license, and you may require a vision and road test as well. Furthermore, you should make sure to change your mail forwarding address.
Conclusion
NYC is one of the best places in the world to live in. There is a reason it's so beloved. The glamorous life, the convenience, the unparalleled job, and educational opportunities all of it come at a slightly higher living cost. Most people who move from DC to NYC love the change and wholeheartedly believe it's worth it.
If you have a few minutes to spare, consider filling out our form. This will help you with regards to making easier cost comparisons. We hope you will find NYC to be a perfect place to live in.
Good luck with your move!