It's always best to have some competent and adequately qualified hands taking care of things while dealing with heavy lifting, whether it's an entire house full of furniture or just a single grand piano. Don't worry; Buzzmoving is here to assist you in locating the right licensed furniture movers for your needs. There's no need to worry about hurting your back trying to wrangle the sofa down the stairs or raise the bed frame by yourself rather you should Be prepare for the moving day.
Please complete the form to begin receiving your free quote and comparing prices in your area to find the best moving company for the job.
Professional Furniture Movers Provide a Variety of Services.
Are you looking for fast and dependable furniture moving assistance, whether it's across the country or just across the home? Let Buzzmoving's network of seasoned and reliable moving companies help you in finding the best furniture moving company in your region. Our network spreads around the popular cities in the US. All you have to do is fill out our form with your zip code to get your free quote, whether you're shifting a single piece of furniture from one floors to another or a whole house full of furniture across the state.
Do you expect a team of skilled furniture relocators? Trained furniture mover in our network have the skills and tools to properly prepare and execute your move. These professional appliance movers are well-versed in all aspects of the moving process. The following are some of the services provided by furniture moving companies:
Rearranging Furniture in the Home
Most people think that moving furniture is a daunting task. So why not make it easier on yourself by hiring the skilled furniture moving company you need and deserve for moving heavy items. Do you need furniture rearranging services? Some local movers also provide rearranging services. When you hire in-house furniture moving company, they will send a team of professional and experienced relocators who are ready to manage all of your home or office re-arrangement needs safely and efficiently.
Move Over a Short Distance
A short-distance transfer is the most cost-effective and easy option for relocating your furniture within the same neighborhood or area. You can hire any furniture moving company you want and choose the short distance move option. This eliminates the hassle of renting trucks, purchasing packaging, and enlisting the aid of family and friends to transfer your belongings.
Furniture relocators usually charge by the hour and will help you move your whole house full of furniture to a new location or deliver the double bed you found on eBay or a single item to your front door.
State-to-State Transfers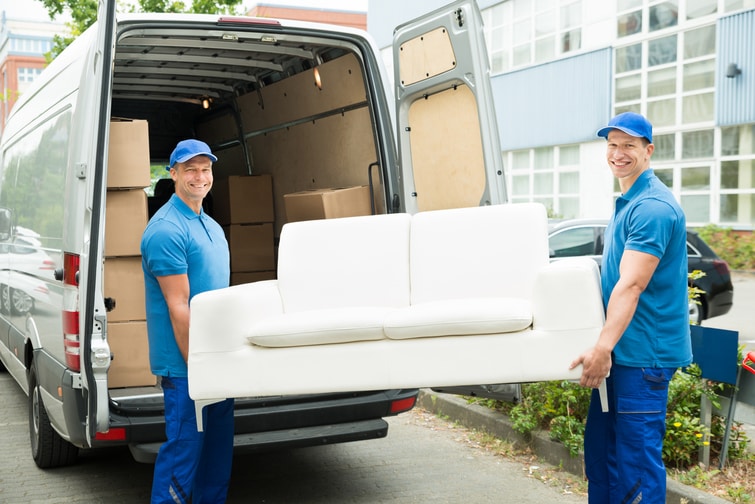 Employees who work for professional furniture relocatos that provide long-distance moving services are explicitly trained for the job. These experienced movers are experts at hauling furniture, whether you want to move all of your stuff or just a single couch-bed around the state.
Furniture Transport Over Long Distances
If you don't want to spend your whole cross-country moving across the United States riding on the back of a moving truck, you should look into cross-country furniture shipping services. Buzzmoving collaborates with experienced furniture movers who specialize in cross-country logistics and shipping.
They have a number of unique ways to ship your couch, chair, pool table, bed, or any single item of heavy furniture from one part of the country to another without you having to raise a finger.
Relocation of a Gun Safe
Any responsible gun owner would almost certainly have a safe dedicated to storing and protecting weapons. No matter what kind of gun you have, the massive weight and scale of a solid steel gun-safe significantly deter any robbery or infringement of your weapons.
Sofa and Couch Removers
If you don't want to risk straining both your back and your relationships, we recommend enlisting the aid of a friend to raise and carry your couch out of your home and into a truck or something similar. Buzzmoving will connect you with couch movers who are qualified and professionals. they are ready to handle a variety of sofas, chairs or any single item and transport them to your new location with ease. To compare and find the best deal for you, get a quote from us today!
Furniture that is unusual or bulky
Buzzmoving will assist you in locating the best movers to assist you in moving any unusual, bulky, or delicate objects. To get help moving pool tables, valuable paintings, antique china. And other tiny or one-item moving loads, please fill out our form.
Office or Commercial Furniture
When it comes to offices and other commercial areas of operation, we suggest checking out the Buzzmoving network of experienced office movers. Regardless, there are also firms that specialize in transporting office furniture.
What are the advantages of working with us to hire a specialist furniture moving company?
BuzzMoving is a one-stop for all of your furniture relocation needs. We have a specialist moving company that can best meet your needs. Whether you're moving furniture locally. long-distance, state to state, or even nationally. The following are some of the benefits of having a quote from us:
Up-to-date licenses and insurance:
Buzzmoving goes to great lengths to ensure that they are legitimate companies. With all of the required licenses and insurance to transport furniture professionally across the United States.
To find a reputable and competent furniture moving company, please begin by filling out the form on BuzzMoving.com. Do not worry! you don't have to pay for it. We'll put you in touch with a local moving company that specializes in furniture relocation. When you get a moving quote from us. You'll be able to compare offers from different companies to find the best deal for you.
Cost of moving furniture
When moving furniture, the costs can vary depending on the size of the furniture, the distance of the move, and the type of transportation used. at first, decide your appliance size. The cost to move one piece of furniture from one state to another. The average cost to move furniture is $100-$200. This excludes packing. you can pay a local furniture movers for moving heavy items. To get an accurate estimate of your specific moving costs, it's best to contact a professional movers in your area to move your next home, apartment or office.