Everything You Need to Know Before Moving to San Francisco
California or The Golden State of the US boasts a lot of popular cities. San Francisco is one of the peoples' favorite cities to move to. One of the biggest incentives for moving there is the booming economy. Additionally, the weather is fantastic, there are plenty of opportunities for outdoor activities, and delicious food!
All things considered, San Francisco is the center for progressive values and career opportunities. Hence, we completely understand why you may want to move to San Francisco. 
Before moving, however, there are plenty of things to consider. In this piece, we will take you through some of the basics of moving to San Francisco. This will include pros and cons, educational institutions, and tips on how to hire the perfect long-distance moving company for yourself! 
Why Move To San Francisco?
Things To Know Before Moving to San Francisco
Firstly, you should know that San Francisco is the fourth most populous city in The Golden State! This means you will be thrust into a city that never sleeps. You will always be surrounded by friendly Californians. Additionally, if you love the social scene you will be pleased to know that the nightlife in San Francisco is also to be envied.

San Francisco is also popular for its tech scene. There are plenty of IT jobs available and individuals looking for tech jobs at companies like Google and Lyft often move here.

Furthermore, people migrate to The Golden Gate City from all over the world. You will find yourself in a culturally diverse city with multilingual neighbors. 

Whether you're a sports fan, a foodie, or an outdoor adventurer, San Francisco has something for you to do. We've broken down some of the biggest pros and cons of living in this city below. 
Pros of living in San Francisco: 
There are plenty of job opportunities. The Golden Gate City is thriving with economic opportunities. Some of the most well-paying jobs here are tech-related. IT jobs account for about 20.5% of all jobs in the city. Hence if you're looking to work at any of the Big Four tech companies, San Francisco is your bet! Lots of fresh graduates hoping to land jobs at Facebook, Apple, Netflix, etc move to San Francisco as well.

Additionally, there is plenty of demand in the healthcare industry as well. Not to mention there is a booming entertainment and sports industry. Regardless of what your specialty is, you are likely to land a well-paying job in the Bay Area. There is plenty of demand for engineers, healthcare workers, airlines personnel, etc as well.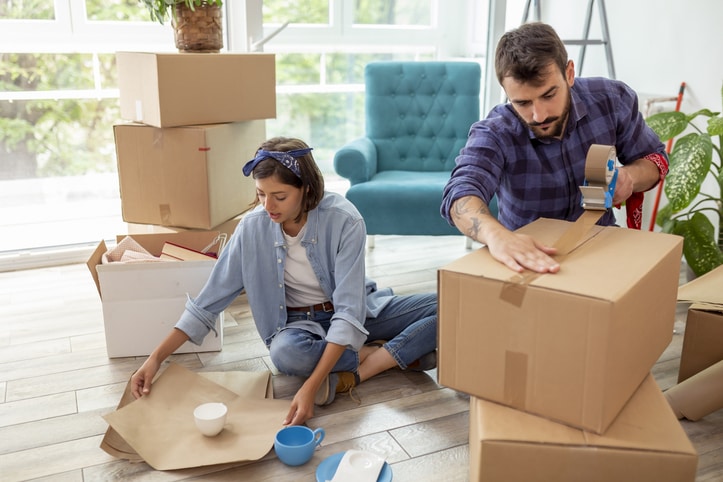 Additionally, the tourism industry is also booming! The Bay Area as a whole boasts a lot of travelers and tourists. This means there are plenty of job opportunities in the tourism industry for you too.

Not to mention, the entertainment industry is thriving in San Francisco! People usually think of LA when they think entertainment, but don't underestimate San Francisco.
Efficient public transportation is available. There are hundreds of Californians who don't own a car here. As a result of that, coupled with the fact that people are always on the move, the public transport system is very convenient and efficient here. It may be slightly more expensive than usual, but it is incredibly efficient and well maintained.

The population is very diverse. San Francisco is truly the melting pot of cultures. Many different neighborhoods speak multiple languages. Not to mention, this gives rise to niche cultures with distinct food and fashion. You are always going to have something to do. Whether you're into sports, checking out the food scene, fashion, or just snuggling with a book in a library, San Francisco is for you. 
Cons of living in San Francisco:
Rent and living costs are very high. The first con is the fact that living costs in San Francisco are higher than in neighboring cities like San Diego. However, the prices are comparable to New York so if you're moving from the big apple you won't be surprised. The average monthly rent of a one-bedroom apartment can be as high as $3500. Furthermore, buying a home can set you back $1.3 million, depending on external factors.

A doctor's visit can cost you about $133, not to mention electricity bills can be as high as $200. It is crucial to do research on expenses before you move. The differences in price can be hefty!

Taxes are very high. Incomes taxes can go up to 13.3%, making it the highest in the country. Additionally, your sales taxes can also be as high as 8.5%. Of course, this will vary, however, you should note that in general, the rates are quite high.

There is a lot of traffic. As we mentioned before, San Francisco is a busy city. This means there will always be plenty of traffic. This is especially true during rush hour. If you prefer quiet, slow city life, this city may not be the right pick for you. The Golden Gate City is always busy.

Hence, it is crucial to do research. However, we do think that moving to San Francisco is worth it. There aren't as many cities that can provide you with the same number of opportunities. In terms of educational institutions, jobs, outdoor life, there won't be a city that's as good.

We've already talked about some of the job opportunities in San Francisco. An additional incentive to move there would be the fantastic educational institutions. 
What Are Some Of The Best Educational Institutions In San Francisco? 
San Francisco boasts some of the best educational institutions in the nation. We've listed some of the best high schools and universities here to make your research slightly easier.
Highest Ranked Schools
(i) Lowell High School
(ii) Mission San Jose High
(iii) Campolindo High
(iv) Piedmont High School
Best Universities
(i) University of San Francisco
(ii) University of California, San Francisco
(iii) City College of San Francisco
(iv) Golden Gate University
(v) the University of California, Hastings College of the Law

There are also fantastic elementary schools, in case you have small children and were wondering about that!
How Do I Become A Resident Of San Francisco? 
You can obtain your San Francisco ID card at the County Clerk's office. To become a Californian resident, you have to be living there for 366 days before your application. You also need to have a place to stay with supporting documents. Additionally, you must have no ties with your previous place of residence.

You will receive your SF ID card upon giving them proof of your identity and residency. You can present your passport, driver's license, permanent resident card, etc as proof of identity. There is also a fee for getting the ID card. The fees are broken down below:

Children (13 years of age or younger): $6
Adults (14 years of age and older): $18
Senior (62 years of age and older): $6
Low income: $6

If you apply for a low income you will need to show proof of eligibility. This may include but is not limited to enrollment in food stamps, public housing, etc.


Living In San Francisco

Buying A Home
If you're looking to buy a home your costs may go up to as much as $1.3 million. That is the average home price in the Bay Area. Of course, the costs will vary depending upon multiple factors. 
In San Francisco, you will need a median income of about $300,000 to pay for a home. Please note that you must get home insurance as well when purchasing a house. Additionally, you need to budget for the down payment and think about mortgages. For the latter, you need to get preapproval. After your preapproval comes through, you should also look for reliable real estate agents. 
10 Most Affordable Places In San Francisco 
Living in San Francisco is expensive. However, some places are more affordable than others. We have compiled a list of some of the more affordable neighborhoods to live in, in San Francisco.

(i) South of Market
(ii) Bayview
(iii) Financial District
(iv) West of Twin Peaks
(v) Potrero Hill
(vi) Outer Mission
(vii) Downtown
(viii) Bernal Heights
(ix) Lakeshore
(x) Castro-Upper Market
Can You Give Me Some Tips For Moving To San Francisco? 
Moving is incredibly stressful. As a result of that, we have compiled a few tips that may help take the stress off your shoulders!
General Research 
The first step is to research. You need to go apartment hunting (or home hunting). The best way to start that is on the internet. Look for suitable places that have good deals before you even think about uprooting your entire life and moving. Note that costs in San Francisco may be very different from what you're used to. You should also be wary of scammers.

Additionally, you need to look at costs. Not just real estate and rent, but additional costs too. Things like utility and electricity bills. Not to mention, you should look at miscellaneous costs as well. Compare things like the cost of public transportation, or groceries from where you live to San Francisco's. This will help you estimate how much of a lifestyle change you're making.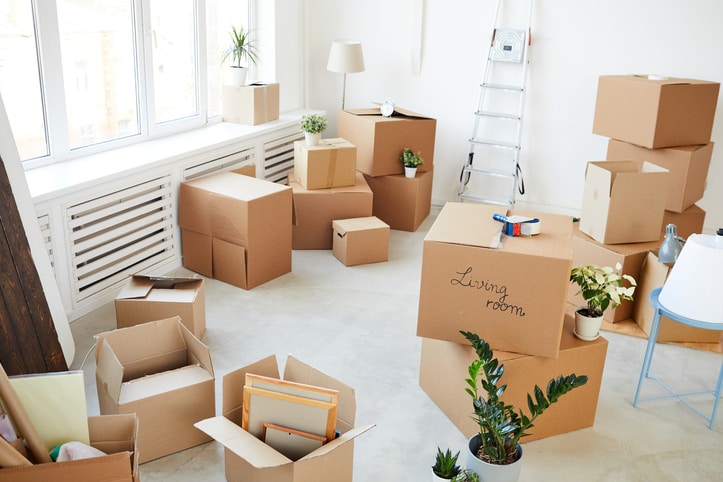 Furthermore, make sure you have secured a job in the city first. You also need to make sure the distance between your new home and your job is not too much. This will help make your commute easier.

We have a section below on long-distance movers, but we should mention this here as well. You need to research long-distance movers! Before hiring a company you should do as much in-depth research as possible about them. 
Budgeting
Make sure to budget very well for your move. You will need to hire long-distance movers to help you with your move. As a result of that, you need to budget well to pay for their services. Additionally, your costs will vary depending on where you're moving from.

Furthermore, you will need to budget for insurance, bills, applying to register your vehicle into the DMV and licenses, etc. You should also budget for the down payment in your house or apartment. 
Research Insurance
You will need to look at insurance in San Francisco. The most important ones are health insurance, car insurance, and home insurance. Make sure to register your vehicle with the DMV as well, as mentioned before, and apply for your license.  
When researching insurance, make sure you look at overall costs as well. Is healthcare cheaper in San Francisco? If not, you need to see how much more expensive it is. 
Hire Long-Distance Movers
You need to hire professionals to help you take care of your move. Moving is incredibly stressful. Especially when you are moving for the first time. Even if you're a veteran mover, it can take a huge toll on you. Managing everything by yourself can be a ridiculously tall order! As a result, you need to hire long-distance movers. 
Services Provided By Long Distance Movers
Long-distance movers can make your move to San Francisco a breeze. They do this by offering a plethora of services that you can avail of. We have analyzed some of the most helpful services below. Please note that this is not an exhaustive list of services that movers can provide! 
Packing Services
If you need help with packing, you can avail of packing services. The movers will come and inspect the belongings that need packing. Then, they will bring specialized packing material and pack everything for you! If you need help packing all your furniture then you should go for a full-packing service.

However, there are circumstances where you only need help packing a few belongings. If that's the case, and you can pack the rest yourself, you can avail of a partial-packing service. This is definitely more cost-effective. You should, however, only avail of this option if you are certain you can pack the rest of the items. 
Moving A Single Piece of Furniture
Need help moving a single item to San Francisco? Long-distance movers can help with that too. Whether it's a piano or a pool table or an expensive piece of art, you don't need to worry. Long-distance movers will take special care of your novelty item.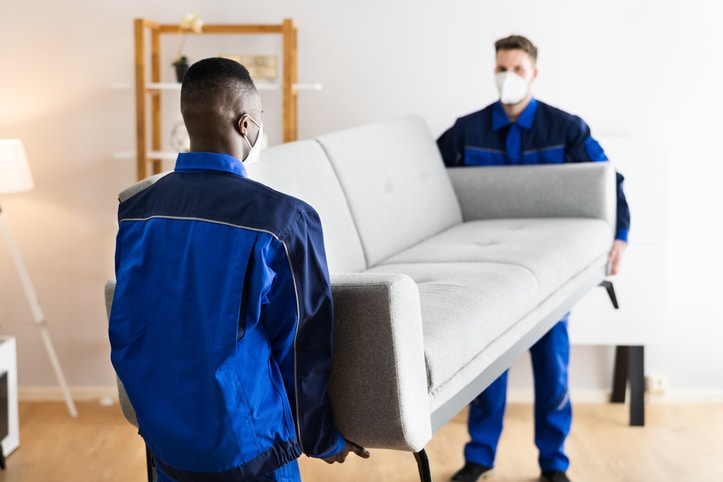 Moving Heavy Appliances
Moving can be very tedious. When moving to San Francisco you will need to move your heavy appliances. If you think this will be too hectic for you, don't worry. Heavy appliance movers will uninstall, pack, move, and reinstall your heavy appliances for you! 
Storage and Rentals
If you are having trouble with storage, don't worry. There are plenty of apartment complexes that don't have storage units. Long-distance movers can provide you with storage units. They can also drive your storage units to your new San Francisco home.

If your vehicle is too small to fit your furniture in, don't worry about that either. Long-distance movers provide rental services as well. They will happily drive all your furniture to your new home!
Finding Long Distance Movers In San Francisco
In order to fast-track your research, we have compiled a list of some affordable movers you can hire when moving to San Francisco.


| | | | |
| --- | --- | --- | --- |
| Name | Rating | US DOT | ICC MC  |
| Trinity Relocation Group | 5 | 3218709 |   |
| Alliance Movers Inc. | 5 | 2398933 | 824939 |
| Finest Movers Inc. | 5 | 1896009 | 681911 |
| Direct Relocation Services LLC | 5 | 3000931 | 24036 |
| Infinity Van Lines | 5 | 1443732 | 545673 |

Please note that this is not an exhaustive list and you should do your own research before hiring anyone!

You should ask your friends and family members who have moved to San Francisco. They can help you look at reliable movers. Additionally, you can do research on the internet. All long-distance movers who are based in San Francisco have reliable official websites. You can see all of their details there. They also have reviews you can look at from past clients.

Furthermore, you can call up the movers directly. This will help you understand how friendly their customer service is. You should look into the ratings of the company as well, and preferably hire a mover with a 5-star rating. 
How Much Will Long-distance Movers Cost?
The first thing long-distance movers charge based on is mileage. This means where you are moving from will play a huge role in how much your total cost is. Moving from New York City to San Francisco will cost different than moving from Atlanta to San Francisco. Usually, movers charge a flat rate for every 100 miles. However, this may vary between movers.

Additionally, they also charge based on the cubic weight of your furniture. Hence the total amount of furniture you have will affect your cost. The more furniture you have, the more your total. The size of your home will drive prices up too! Moving a 4 bedroom apartment will be more expensive than a 1 bedroom one. As a result of this, many individuals give away their furniture before moving. 
You should also remember that the total number of services you required will affect your cost. For instance, if you require a full-service move your move will be expensive. However, if you only needed one or two services, your move will be much more affordable.

If you want to save costs, you can DIY a few steps as well. Many families like to pack all of their belongings themselves. This should only be done if you are confident that you won't damage your belongings. We don't recommend this for first-time movers!

Additionally, you can take help from your friends and family. Instead of hiring loading and unloading services, you can get some of your friends to help you load your furniture. This will help you cut costs in efficient ways.

Please note that different movers also have different flat rates. Additionally, the season you are moving in, and the route you are taking will also alter your costs. Please also note to tip your movers 15-20%!

As we mentioned previously, you should do research before hiring movers. Sometimes the costs of movers are detailed on their websites. Other times, you directly have to call them up to know the details. An easy method of knowing costs is to get instant quotes online. We can help you with that. 
If you have a few minutes, consider filling out our form. It will only take you about 2 minutes. After that, you will gain access to free instant online moving quotes! These quotes come with no strings attached. They will help you compare prices between different movers so that you can make the best decision for yourself. 
How To Settle Into Your New Place In San Francisco After You've Moved? 
One of the crucial steps is to build a community. San Francisco is a thriving place, and the people are exceedingly friendly. You can start by getting to know your neighbors. Chances are, you will also find someone who has recently moved there!

You can also start by attending some annual events like the cherry blossom festival. This will help you feel right at home. Additionally, you can always visit good restaurants, clubs, and parks. There are an endless amount of outdoor activities to do here.
There is also a massive sports culture here. If you are a sports fan, consider buying tickets to in-person games to make some new friends. 
Conclusion
San Francisco is a beautiful city. There are many reasons to move here. The job market is second to none, the city is gorgeous, and there will always be something to do! You will never be bored here. However, there are also some cons. The rent and real estate prices are very high. There is also the consideration of high taxes. You should do plenty of thorough research before committing to moving.

If you need help with figuring out costs, then do consider filling out our form. We can help you make the best decision for yourself by giving you access to instant moving quotes!

Have a great move.