Looking to move to a state with no state income taxes and real estate that you can easily afford? Then Texas is the state for you. There are plenty of reasons to moving from Virginia to Texas.

The "lone star" state is known for its sunny weather, booming economy, and welcoming job market. There are plenty of diverse job opportunities here, and zero state income tax is a definite bonus. Additionally, you will get access to a plethora of entertainment facilities. Not to mention, the southern hospitality isn't lost on Texan people, they are some of the friendliest you'll ever meet.

If you're thinking of moving from Virginia to Texas, the first step would be to research interstate movers. These long-distance movers will help you make your transition as smooth as possible.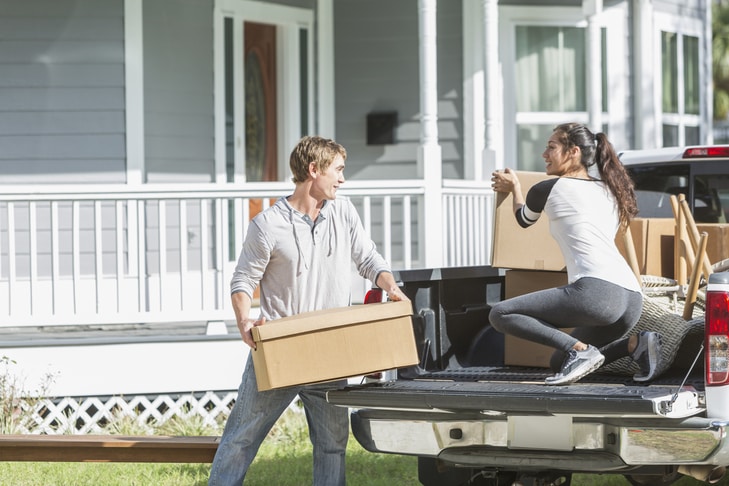 Why Do I Need To Hire Long-distance Movers?
The primary reason behind hiring long-distance movers is having a stress-free move. The biggest advantage is that professional movers can provide you with numerous services.

When moving between states like Virginia and Texas you may require packing services. Additionally, you may have to move heavy appliances. Not to mention, it's possible that you don't have a storage unit, or a large enough vehicle to move all your furniture. Professional movers help you circumvent these problems.


You can avail of packing services if you think they're necessary. You can also hire them to move a single piece of furniture or heavy appliances. Any services that you may think you need, long-distance movers can provide for you. This is why hiring them is imperative during interstate moves. 
How To Prepare For An Interstate Move

When moving from Virginia to Texas, the first thing you need to do is research cities. Please note that there are subtle differences between Texan cities. San Antonia, Houston, Dallas, Austin are all different and can provide you with a different kind of life. Hence, you need to know specifically what you're looking for and which city is best suited for you.

Additionally, it would be best if you looked into taxes, insurance, and healthcare. If you've already bought a house, then you need to see how far it is from your workplace. You should also look into transportation costs, utility bills, and other miscellaneous costs between different Texan cities. This will help you conclude which Texan city is the most affordable and best suited for you.
How Much Will Moving From Virginia To Texas Cost Me?
The average cost of moving from Virginia to Texas can be anywhere between $3500 and $6200.

One of the biggest factors that decide your total cost will be the cities you are moving between. Are you moving from Richmond to Houston or Charlottesville to Dallas? Most long-distance movers have a flat rate. This means they charge based on mileage and cubic weight of your furniture. Therefore the total distance you travel will factor into your cost.

Additionally, the total weight of your furniture will also play a role. This means if you have fewer belongings, your total cost will be less. This also plays into the fact that moving to a two-bedroom apartment will be costlier than a one-bedroom one.


Furthermore, the services you avail of will add to your total cost. For instance, if you require multiple services, your cost will be much higher than if you only needed one. This also means if you only availed of a partial packing service, your total will be much less compared to if you availed of a full packing service.

There are other factors that can add to your cost. For instance, it is customary to tip your movers. This can range to 15-20% per mover. Please factor that into your budget as well. Additionally, different moving routes may have different costs attached to them. This could be due to tax, fuel costs factoring in the distance, etc.


You should also note that different Virginia-to-Texas movers have different flat rates. So even if the distance and weight are the same, two companies may charge you two completely different values. As a result of this, it is always a good idea to compare rates between multiple companies before making a final decision.

The best way to compare rates would be to directly go through their websites. Most movers have their prices listed online. However, an additional way would be to avail online quotes. If you fill out our form, you can get access to instant free moving quotes! These quotes come with no strings attached. They will help you instantly compare rates between movers. In order to make the best decision for yourself, consider filling out our form. We have a network of trusted Virginia to Texas movers.
How To Find Affordable Movers When Moving From Virginia To Texas?

The best way to find affordable movers is by doing plenty of research. As we've mentioned before, most long-distance movers have reliable websites. You can peruse these websites or read their reviews from former clients. If you don't trust those reviews, you can always call the companies up directly. One of the key things to note is to make sure they have friendly customer service.

Some affordable Virginia to Texas movers are: Allied Van Lines, American Van Lines, and United Van Lines. These are a handful of names to help you fast-track your research. After you have decided to work with a company, they will look at your house quickly. This will help them make a total cost estimate for your move.
Conclusion

As you may have realized upon reading this piece, research is key. Moving between states like Virginia and Texas is not a small feat. It requires exhausting amounts of planning. As a result of this, you should hire long-distance movers, to take some of the burdens off your shoulders.

We also understand affordability is also a massive concern. Hence, we realize it is of utmost importance to make cost estimates. If you have a few minutes on your hands, we think you will find filling out our form very useful!

Best of luck with your move.