Moving From Colorado to Arizona Reliable packers and movers
We have 30 years of experience in the moving sector, and we are connected with the best movers in the industry. We served 955,897 ( and counting) happy customers and professional movers that provide moving services from Colorado to Arizona. 

Just submit the simple form, and get calls from our best movers. Our system broadcasts your information to our experienced relocators. They analyze your moving solution and get back to you within 60 seconds (Approx) with your moving quote. Then you choose the best suitable movers for you.
Buzzmoving has the largest network of Insured, Licensed, and experienced movers Nationwide. You are just one click away from being the winner. Once you submit the form, you will get a call from our best relocators chosen for you.
How Much Do Movers Cost To Move To Arizona from Colorado?
The Colorado to Arizona movers generally charge from $910-$5380. The average cost depends on various factors. This includes move size, the moving route, additional services, etc. However, we have made an average cost of movers to help you. This is not an exact estimate but you can have an idea from this.
| | | | |
| --- | --- | --- | --- |
| Distance | 1 Bedroom | 2-3 Bedroom | 4-5 Bedroom |
| <50 miles | $595-$1,020 | $1760-$3,190 | $1,920-$6,530 |
| 250 miles | $1,100-$2,250 | $2,300-$4,300 | $4,250-$5,700 |
| 1000 miles+ | $1,500-$3,000 | $3,140-$5,960 | $6,380-$10,010 |
| 2500 miles+ | $1,925-$4,275 | $4,240-$8,550 | $9,550-$14,100 |
Factors That May Increase Your Moving Cost
There are some other factors that may increase the cost of your move. These are:
Weight And Mileage
Movers charge a flat rate based on cubic weight and mileage. So, Distance is an important factor in increasing your relocation cost. For example, moving from Denver to Phoenix will not be the same as moving from Texas to Oklahoma.
Move Date
Move date is an important factor that can increase your relocation cost. If you move during summer, possibly your cost will be high. People generally move during the summer. On the other hand, moving in winter is less costly. If you move on a holiday, your cost may raise. The only reason for this is, relocators get busy during summer and holidays.
Move Size
A larger move costs you more money than a small move. That means the total cost depends on your move size. For example, the moving cost of a studio flat will not be the same as the cost of moving a 3 bedroom flat.
Additional Moving Services
Your moving cost also depends on how many additional services you avail of. Additional services include packing, loading, rental, storage, etc. The more services you get, the more you have to pay. Long distance moving companies charge more than local moving companies. In the same way, a full service moving company is more costly than partial movers. So, when moving, be cautious to avail yourself of additional services.
Can You Recommend Some Affordable Movers For Me?
We understand that budget is one of the most important parts when moving. It is often difficult to find an affordable mover who is also extremely reliable. In order to help you get started with research, we have compiled a list of some highly coveted, reliable movers. We always like to remind our viewers that this is not a complete list, and we have lots of reliable relocators. To get free quotes from the best relocators in Arizona, simply fill out the form above. We will contact you in 60 seconds.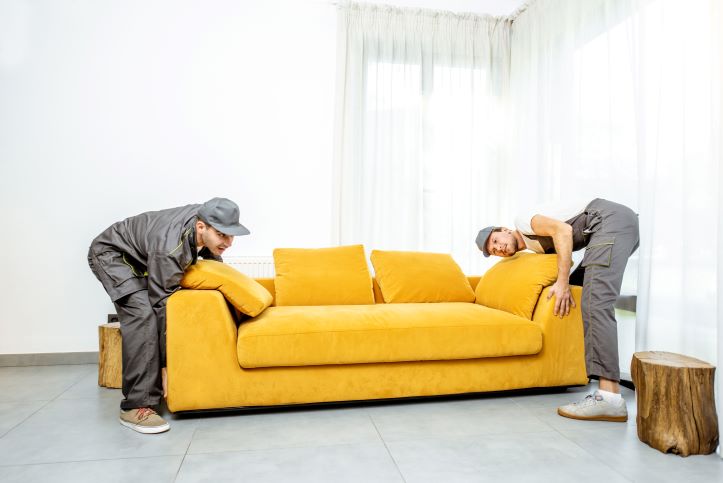 How Much Do Movers From Colorado To Arizona Cost?
Movers generally charge from $1170-$3215 for a studio apartment. They will charge you about $2080-$3380 for 2-3 bedroom apartment. For a larger move, they will charge you about $3790-$8010. Though the mover's cost depends on how much stuff you want to move to your new destination.
Things You Need To Consider While Moving From Colorado To Arizona
When movers call you, do NOT forget to negotiate the moving quote price. Remember the previous company's price so far and deal with it accordingly.
What should you do before Moving To Arizona From Colorado?
Pre-move preparations are key to a smooth transition. Packing up your belongings and transporting them to your new home can be a daunting task, but if you plan ahead and take care of the necessary preparations, it can be a lot smoother sailing.
The earliest step is to create a checklist. This will help you ensure that you don't forget anything important, and will make the process a lot easier.
Begin by going through each room in your home and making a list of everything that you will need to pack up. Be sure to include clothes, furniture, appliances, dishes, electronics, and anything else that you can think of. Once you have your list, you can start packing up your belongings room by room.
If you have large items of furniture, consider hiring a professional long distance moving company to help you with the move. They will be able to safely transport your heavy furniture and appliances and will make the move a lot less stressful for you.
Another principal step in the moving process is to change your address with the post office. This way, you will ensure that you continue to receive your mail at your new home.
You should also inform your utility companies of your move and arrange to have your services transferred to your new address. This includes electricity, gas, water, trash, and cable/satellite TV.
Finally, pack a bag of essentials you will need during the first few days at your new ho.
Is Relocating To Arizona A Good Idea?
| | |
| --- | --- |
| Colorado | Arizona |
| The average gross rent was $1995 | The average gross rent was $1950 |
| The median cost of gasoline for Colorado was 3.984 U.S. Dollars. | The median cost of gasoline for Arizona was 4.667 U.S. Dollars |
| The average cost of food in Colorado is $11 per day. | The average cost of food in Arizona is $42 per day. |
Considerations When Moving To Arizona From Colorado
Weather
Researching the weather in Arizona before moving to the state is essential. The temperatures in Arizona can vary greatly, depending on what area of the state you are looking at. In the summer months, temperatures can rise to the triple digits, and it is important to stay hydrated and wear sunscreen to protect yourself from the sun's rays. On the other hand, winters in Arizona can be mild and quite pleasant, with temperatures not often dipping below freezing. Rainfall is sparse throughout most of the year, and snowfall is even rarer. It is important to research potential hazards such as flash floods or dust storms that may occur during certain times of the year in order to stay safe. Knowing what type of weather you will encounter in Arizona before moving is key to a successful transition.
Income Tax
The state income tax of Arizona is relatively low compared to other states in the United States. The current rate for Arizona residents is 2.59% but only applies to taxable income over $10,000 for individuals and $20,000 for couples filing jointly. This means that most residents don't have to pay any state income tax at all if their taxable income is below these thresholds. Furthermore, there are several deductions and credits available that can reduce the amount of taxes owed even further. For example, taxpayers who are 65 or older may be eligible for an additional credit of up to $200 per person on their state tax return.
Moving Permits
No moving permission is required to move to the Grand Canyon State. Check the local moving restriction if there have any.
Movers Insurence
It is very much needed to check your mover's insurance. Your stuff may break or other things can happen, you can claim insurance in that case. Generally, relocators offer a third-party insurance company to negotiate. They charge 60 cents per pound. That means if your stuff weight is 30 pounds, it will charge you $18 (30×60).
Change Of Address
Submitting a change of address form is important in ensuring you receive all your important mail and packages. It can be intimidating, especially if you've moved to a new city or state. However, taking the time to fill out the form will save you time and hassle in the future. The form is usually available online, or at a post office, so it's easy to access. Once it's completed, submit it to the post office as soon as possible. This way, your mail will be forwarded directly to your new address without any delay. Additionally, by submitting a change of address form, you'll ensure that all of your government documents, such as tax returns get sent to your new destination too. Taking this simple step will make your move much smoother and less stressful!
Some affordable places to live in Arizona
What is causing people to relocate to Arizona? Things can get difficult because there will be no job and no money at the start. That is why it is a good idea to relocate to a place where living expenses are lower. There are a few places in Arizona where a person can live in a budget-friendly and affordable manner. Among them, some of the big cities are listed below-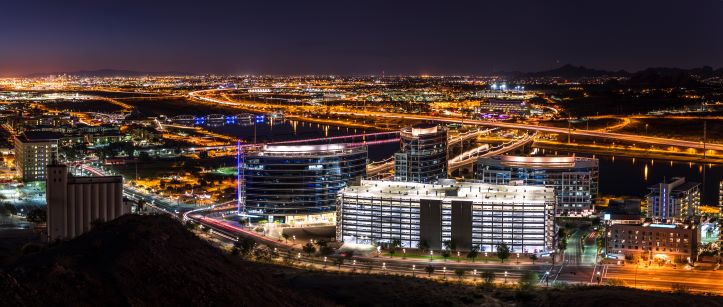 Main Cities in Arizona
Phoenix

Tucson

Mesa

Chandler

Glendale

Scottsdale

Tempe
Why Relocate To Arizona?
Arizona's highest-paying job
For those looking for work, Arizona offers a wide range of career options.
As the world's fastest-growing economy, it has a large number of job openings. Furthermore, in comparison, the income level is relatively high. Some of the highest-paying jobs in Arizona are as follows:
Psychiatrists

General Internal Medicine Physicians

Physicians

Family Medicine Physicians

Chief Executives

Pediatricians Dentists, General

Nurse Anesthetists

Airline Pilots, Copilots, and Flight Engineers

Architectural and Engineering Managers
Source of Income
According to Wikipedia As of 2022, Arizona's economy had a total gross state product of $373 billion in 2020. The state's economy is moderately diverse, with health care, transportation, and the government remaining the largest sectors.
Habit and Nature
Despite its history as a center for Native American folk arts and crafts, Arizona has never had painters and writers' circles comparable to those found in neighboring New Mexico. However, as the population has grown, so has an interest in painting, crafts, drama, music, and publishing.
Rent a house
Rental homes in Arizona begin as soon as $400 to $500 a week for 2-bedroom homes and can go up to $1,950 per month for larger properties. Several of the homes have views of the beach or the ocean and are in quiet areas. The peace and quiet are a big plus, and it is often most desired by vacationers.
Food
A single adult in Arizona spends an average of $3,083 on food each year, while a family of four spends an average of $8,903. To put this in context, the median annual food expenditure in the United States is $3,240 for a single adult and $9,354 for a family of four.
The cost of gasoline
Now, a gallon of regular gasoline in Arizona costs around $4.667.
Natural Resources
Nothing else in the world compares to the state's most famous natural wonder. Other types of breathtaking natural beauty include alpine tundra, evergreen forests, riparian canyons, desert, snow-capped peaks, and flower-carpeted flatlands. By the side of natural resources, Phoenix is better than Fort Collins. Also, Arizona is the best place for tourism.
Outdoor Activities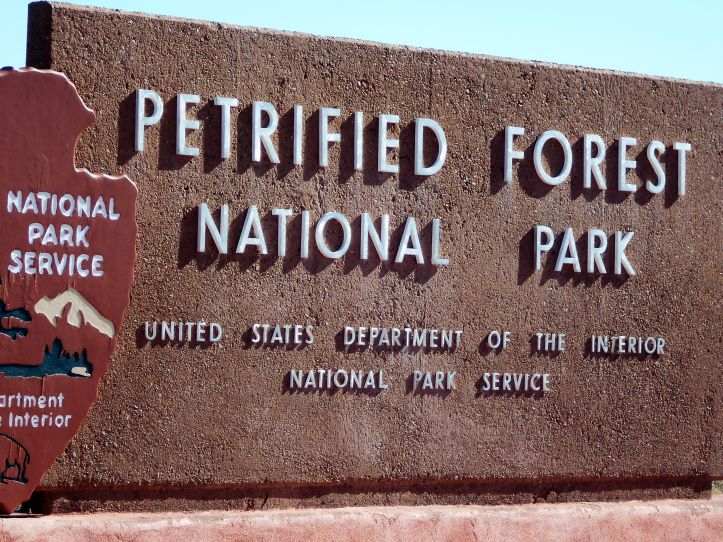 There is plenty of outdoor recreation available in Arizona. Phoenix and Denver are both big cities in Arizona and Colorado. There is a similarity between Denver and Phoenix in that sector. Both have many facilities to do outdoor work. Big cities like phoenix offer hiking, skiing, etc. Arizona has a lot of parks, including petrified forest national park, Grand Canyon National Park, etc. Arizona has a vibrant nightlife. It has some professional sports teams also.
Demography
Arizona has an overall life expectancy of 78.7 years. Women have an average life expectancy of 76.5 years, while men have an average life expectancy of 74.3 years.
Conclusion
Learning the above before moving would be helpful. Fill out our simple form to get a quick free moving quote.
We have a network of professional moving companies in the moving industry that provides interstate moving services too. Find the best mover for you now!
FAQ's
Q: Is it cheaper to live in Arizona or Colorado?
A: Colorado is more expensive than the grand canyon state. Denver, a city in Colorado is 26.2% more expensive than Phoenix.
Q: How much does it cost to move from Colorado to Arizona?
A: The CO to AZ movers generally charge from $910-$5380. The cost may increase or decrease depending on the move size.
Q: Is moving to Arizona worth it?
A: Yes! Moving to AZ has a lot of benefits. The cost of living here is lower than in any other state. Also, it has lower tax rates and so on. Many beautiful and attractive places surround the state. The neighborhood is awesome. So, relocating to Arizona is better than moving to Colorado.
Q: What should I know before moving to Arizona?
A: There are a few facts you should know before moving, such as the moving cost, weather, pros and cons, etc.