If you're thinking of moving from California to Florida, you're in for a long ride. Moving between states is difficult. There has to be a lot of complicated decision-making that goes into moving. Additionally, you will need plenty of time to plan for your move. You will also need help from experts who can help make your move as effortless as possible.
Florida is a diverse and beautiful state. The Sunshine State boasts warm weather, a friendly population, and a booming job economy. In terms of opportunities, Florida is second to none. There is a multitude of reasons to move from California to Florida. In this article, we will be taking you through the pros and cons of moving to Florida. 
We will also touch on long-distance movers, and recommend some affordable movers just for you! 
Why Move From California To Florida?
The first reason is that Florida is much more affordable than California. On average, renting an apartment would cost $1000 in Jacksonville and $2300 in Los Angeles. This is more than double. It's not just renting, though. Buying real estate is also much cheaper in Florida than in California.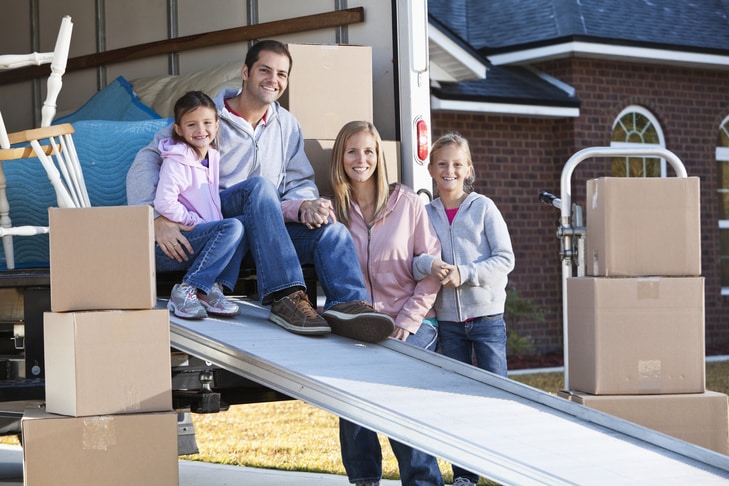 Another incentive for people to move to Florida is the lack of state income tax. Most expenses that you can think of are also less in Florida. Utility bills in Florida are much more affordable than in California. Furthermore, public transportation is relatively more budget-friendly.
Daily expenses like groceries are on average more affordable in Florida. 
There are plenty of avenues for entertainment in both California and Florida. However, being able to afford that entertainment is also a factor. Florida is much more cost-effective in being able to provide you with quality and affordable entertainment as well. The sales tax is also less. It's 6% in Florida and 7.25% in California.

While there are other reasons to move to Florida, those reasons apply to California as well. Both states have a massive and diverse population. Both states can also provide you with stellar job opportunities. The pitfall of California is that it is incredibly expensive to live there, while Florida is a lot more budget-friendly. 
What Are The Cons Of Moving To Florida?
When moving from California to Florida, you must realize that there are some downfalls of living in the Sunshine State.

For one, Florida is extremely prone to natural disasters. Florida has fallen victim to countless hurricanes. This is a common occurrence in the state. Additionally, there are plenty of alligators here that reside in still water. Hence if you have a body of slow-moving water near you, beware of alligators! There have been numerous reports of individuals finding alligators in their backyards.

While the warm weather of Florida is refreshing, it can also be a con! Florida tends to be a lot hotter and more humid than California. Florida summers are definitely not going to be a beloved phenomenon for many Californians looking to move.
Hiring Long Distance Movers When Moving From California To Florida
If you have decided to go ahead with your move after weighing the pros and cons, you need to hire long-distance movers.

There are plenty of tasks that go into planning the perfect move. Some of these include research, finding the perfect home, packing, driving your belongings to your new house, etc. While most of these tasks may have to be handled alone, some can be outsourced. The real benefit of having long-distance movers is making sure that some of the burdens are lifted from you.

Long-distance movers offer a plethora of services for their clients. They offer numerous services for their clients in hopes of making their move stress-free. Are you having trouble packing? There's no need to worry. Professional movers offer full and partial packing services. The movers will arrive at your doorstep with their special packing material. They will also inspect your furniture, and then pack them carefully. Subsequently, they will drive your furniture to your new home.
You can also hire long-distance movers to move your heavy appliances. They will also uninstall and reinstall your appliances for you! If you have specific expensive pieces of furniture, and you want to move them separately, you can do that too. Long-distance movers offer the service of moving a single piece of furniture across big distances.

Moving from California to Florida may be a 40-hour drive. You may not have a storage unit. Additionally, your vehicle may be unable to accommodate all your furniture. If either of these scenarios sounds familiar, don't stress at all. Long-distance movers also provide rental and storage services.

Professional movers can provide you with every service necessary in order to make your move as non-burdensome as possible! 
How Much Will It Cost Me To Move From California To Florida?
On average it takes about $4500 to move from California to Florida.

However, this is just an estimate. Your prices can go up or down depending on a variety of different factors. Firstly, different long-distance movers have different flat rates. Movers charge that flat rate based on mileage or per cubic weight of your furniture. This means, that moving from Los Angeles to Miami will cost different than moving from San Francisco to Tampa. Additionally, the amount of furniture you have will also play into a factor.

This means the size of your home will play a huge role in shaping your total cost. Moving from a 2 bedroom California apartment will always be more affordable than moving from a 4 bedroom apartment.

Other miscellaneous factors like the time of the year you are moving during, and the route you are taking will play a role in how much the move Fcosts. Summer moves are incredibly popular, and hence more expensive. This is because the demand for moving companies subsequently drives their prices up as well. 
Shipping Car and Boat Costs from California to Florida
If you are shipping a car and/or a boat from California to Florida, that will drive your costs up as well. Moving boats can cost anywhere between $3000 and $10,000. Moving your car can cost you an extra $900. Additionally, it is customary to tip your movers. Hence please factor that into your budget as well. 
We covered the fact that long-distance movers can provide you with different services. The number and type of services you choose will factor into your cost. For instance, availing of a full packing service will be expensive. Whereas, availing of a partial packing service will be relatively more affordable. If you need multiple services, your total cost will be much higher than if you only needed one or two. 
There are plenty of things that go into deciding your total cost. The best way to figure out total costs is to directly call your potential movers up. If you discuss the number of services you require, they can easily give you their cost estimate. However, if you are in the early stages of research, we understand why you may not want to do that. In those cases, you can always look through their websites. Most movers have their rates out on display on their web pages.

Lastly, you can also get instant online moving quotes. These are the fastest way to compare rates between different companies. If you have 2 minutes at hand, you can get an instant, no-strings-attached, FREE moving quote from us as well. All you have to do is fill out our form. After that, we can provide you with the rates of multiple different moving companies. This can help you make the best decision for yourself, after comparing those rates. 
Can You Recommend Some Affordable Long-distance Movers For Me?
We understand that most individuals who are moving have to be within a tight budget. Creating a budget is crucial to the success of your move. In order to help you get started with your research, we have compiled a list of a few trusted moving companies. These companies are known to be reliable, while also being extremely affordable. 

However, note that this is just a list of five names. While this will definitely jump-start your research, we cannot provide you with an exhaustive list. This is because choosing the perfect mover is an incredibly personalized process for individuals. Hence, you will ultimately have to do your own research. We do hope that our list will help you get started, though!
| | | | |
| --- | --- | --- | --- |
| Name  | Rating  | US DOT | ICC MC  |
| Whitaker and Sons | 5 |   |   |
| Alliance Movers Inc | 5 | 2398933 | 824939 |
| Infinity Van Lines | 5 | 1443732 | 545673 |
| Direct Relocation Services LLC | 5 | 3000931 | 24036 |
| Finest Movers Inc | 5 | 1896009 | 681911 |
Can You Recommend Some Good Cities In Florida To Settle Down In?
If you are looking to live in Florida, the following cities are the best picks. 
Miami is a bustling city, full of diverse individuals and fantastic beaches
Tampa has a very low crime rate and friendly neighbors 
Jacksonville has a welcoming job market and affordable real estate prices!
If you are looking to retire in Florida, you may want to take a look at the cities listed below.
Naples will provide you access to the highest quality of affordable healthcare
Orange Park is a cozy city with a small-town feel and welcoming communities
New Port Richey houses a plethora of retirement communities
If you have children and are looking for good school districts, the districts listed below are for you. 
St. John's County School District
Clay County School District
Martin County School District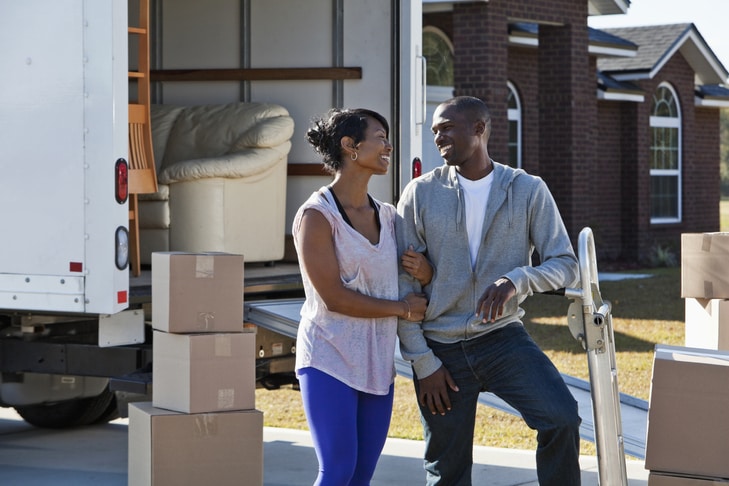 What Are Some Good Universities In Florida?
Looking for the perfect educational institution is a tall order. There is no one-size-fits-all solution for universities. It will depend on your major, the kind of learning environment you want, and what your future plans are. However, education is a big factor when deciding where to move. In order to honor that, we have decided to compile a list of five of the best universities in the Sunshine State.
Please note that there are spectacular universities that we haven't covered on this small list. This is just meant to be a stepping stone for your research. Ultimately, the university you choose will depend on the career path you want to pursue. Additionally, the best way of picking the university most suited for you is by directly emailing their admissions office about any queries that you have. 
How Do I Prepare For My Move From California To Florida?
The first step is to do plenty of research. You must look at the tax laws, insurance, real estate prices, etc of Florida. Then you must settle on which Florida city is the correct pick for you. There will be a lot of factors on which you can bank your decision. You also need to look for jobs and apartments. Apartment hunting in Florida can take months after you have settled in a city. Additionally, job applications themselves also take longer. You need to ensure that you will have a comfortable commute from your work to your new home. We have broken down some of the most crucial factors that you will need to research below.
Insurance In Florida
Property Insurance: If you are buying a home in Florida, you will need to get home insurance. This isn't mandatory in Florida, but it is recommended. Your lending company may mandate you to get property insurance. This is to ensure that you will be able to pay back the mortgage.
Car Insurance: Car insurance in Florida may be slightly more expensive than what you are used to. This is because there are a number of unlicensed drivers in Florida. This drives prices up for car insurance. 
Health Insurance: Acquiring health insurance in Florida is an incredibly easy process. There is a website that's available, proposed by the state of Florida. All you need to do is visit the website. Subsequently, you will need to choose Florida as your state and just create an account on the website. 
Changing Address When Moving From California To Florida
There are two ways to change your address. You can either do it online or in person. You must remember to change your address when moving! Moving companies will usually help you with this process. Many movers will provide a checklist for you. This will help ensure that every single benefit you are to receive with regards to moving, will be received by you. Additionally, this means you will be able to get the fastest home services and won't have to wait for delays.
Please note that mail forwarding will begin about 7-10 days after you have signed up.
Florida Dmv Change Of Address
You have to notify the Florida DMV (FLHSMV) within 30 days of moving from California to Florida. 
First, you will have to notify the California DMV within 10 days of moving. Subsequently, you need to apply for a driver's license and register your vehicle at the Florida DMV. Please note that you can only do this in person. You should ideally book an appointment about a week preceding the date you wish to be there, in order to avoid long waiting queues.

When visiting the FLHSMV you will need to bring some identity validating documents. They require your Social Security Card, 2 documents proving your residency, and proof of liability insurance. Additionally, you may need to sit for a vision test. You will need to visit a dual center to apply for both your driver's license and vehicle registration. 
The fee for a Class E driver's license is about $48+ TX.
Setting Up Utilities In Florida
Florida's utilities are more reasonably priced than California's utilities. This is because Florida generates over half of its energy from natural gas. There is a Florida Public Service Commission website. There you can find all relevant information regarding electricity, natural gas, and water providers in your area. 
Additionally, Florida boasts incredibly high internet speeds. If you live in the middle of a busy city you will seldom need to worry about the internet. Most cities in Florida have high-quality internet access. However, if you live further away from the cities you may need satellite internet. 
You should ideally bundle your internet services with your cell phone provider. This will help you cut costs and save money. This shouldn't be a massive problem. Most Internet providers in Florida have lucrative internet bundles. They offer multiple internet packages at incredibly affordable prices. 
Conclusion
There are plenty of factors that go into which city you should be moving into. The economy, real estate, educational institute are just some of the considerations. Ultimately, there is no right or wrong answer when it comes to moving. When moving between states like California and Florida, you have to dedicate numerous hours to research. 
Additionally, you will have to spend countless hours figuring out a budget. If you are having trouble with accessing the rates of different movers, consider filling out our form. We can help you by providing instantaneous moving quotes. 
Moving is a tedious task, but you don't have to undertake it all by yourself. There are plenty of resources available online that can guide you.

Happy moving.