Georgia, better known as The Peach State of the US, is a beautiful place to move into. If you're moving from California to Georgia, you can expect similarities between the states. Georgia has plenty of beaches, a booming economy, and friendly neighbors. There are some stark differences though!
Georgia is much more affordable than California. Statistics show that the real estate and rental prices in The Golden State are much higher than in Georgia. Additionally, transport and miscellaneous costs are also higher. The two states are very comparable in terms of job opportunities and education.
Regardless of why you are moving, Georgia is a fantastic place to move to. The first step towards moving is researching long-distance movers.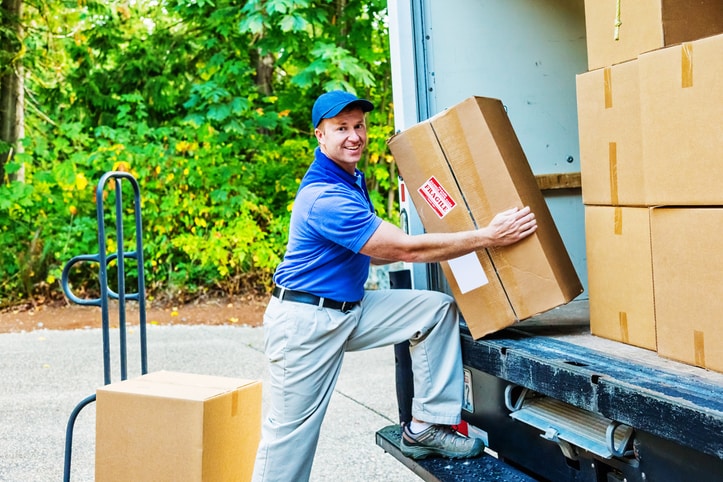 Why Move From California To Georgia?
Many Californians are moving out of their home state due to a spike in living expenses. This is why Georgia is a good option. The peach state is one of the most affordable in the entire country. The rent prices in both states are similar. Renting a one-bedroom apartment in either state will cost you about $1500. However, Georgia's tax rate is lower, and transportation is more affordable.
Additional perks of moving to Georgia include its breathtaking views. Georgia is a stunning state with a plethora of state parks. This means you will have plenty of opportunities to go out in nature. You will also have a lot of options for outdoor sports.
Not to mention, some of the best universities in the country are located in Georgia! There are some excellent elementary and primary schools and universities like Emory University and Georgia Tech.
Georgia's economy also has an upward trend. This means more ambitious entrepreneurs are moving here. It currently boasts the position of being the 10th largest economy.
Do You Have Any Advice About Moving From California To Georgia?
The first piece of advice would be to do plenty of research. Moving between states like California and Georgia can be tedious. It would help if you started your research by deciding which city you want to move into. Some popular cities in Georgia include Atlanta, Savannah, and Athens. Of course, where you choose to live will depend on numerous factors, so do as much research as possible.
Make sure to look into insurance policies. You will need to know specifically about health insurance and home insurance if you're buying a house. Additionally, you should look into getting your vehicle registered with the DMV after getting your Georgia license.
If you have children who go to school, you should know about the year plans in Georgia. Georgia starts school much earlier than California. Additionally, larger cities like Savannah can have a lot of traffic. It's best to schedule your move on a weekend to avoid rush hours. Furthermore, you should be prepared to deal with many hot temperatures! Georgia loves its summers.
Lastly and most importantly, you should hire long-distance movers.
Why Hire Long-distance Movers?
Long-distance movers will make your move from California to Georgia a breeze. The most important thing they do is offer a plethora of services. If you're having problems with packing, shipping, vehicles, or storage, they've got you covered.
The most popular services to avail of are storage services. If this is your first time moving, you may not have any packing experience. This means you may require a full-service move. The movers will come to your home and inspect all your belongings. Subsequently, they will bring their own set of specialized packing equipment, and voila! All your furniture will be packed easily. However, you may not need a full-packing service. If you only need their help with packing a few things, you can also hire partial packing services.
There are numerous other useful services that professional movers can give you. Interstate moves, especially ones as long as California to Georgia, will require you to have plenty of storage. If you don't have storage units, don't worry. Long-distance movers can provide those too!
They can also move your heavy appliances. You don't have to worry about your washing machines or dishwashers. Additionally, you can also hire movers to move a single piece of furniture. You needn't stress if you have an expensive pool table or a grand piano! Professional movers can move single items as well.
How Much Will It Cost To Move From California To Georgia?
The average cost of moving from California to Georgia can be anywhere between $2000 to $9200.
Your cost will depend on a lot of factors. The first thing you need to know is that long-distance movers charge based on mileage and weight. This means the cities you are moving between will impact your cost. Moving from LA to Savannah will cost different than moving from San Francisco to Atlanta.
Additionally, the size of your apartment will also matter. Moving a one-bedroom apartment will always be more affordable than a five-bedroom one. Since weight is a consideration, the number of belongings you move will add to your total cost.
Furthermore, the total number of services you avail of will alter your cost. If you need multiple services, your total will be much higher. Other external factors such as travel restrictions imposed by the state will also change your total cost. Please note that this also isn't exhaustive. The route you are taking will factor into your cost. There are different routes that connect California and Georgia, and each of them will cost a different amount.
Please remember to tip your movers 15-20%! We encourage you to factor that into your budget as well.
In order to know more detail about costs, you should get in touch with the company you are thinking of hiring. They usually have details on their websites regarding their rates! Additionally, you can also look at online reviews.
The easiest way to know exact cost estimates is through online quotes. If you have a few minutes to fill out our form, we can give you access to no-strings-attached FREE instant moving quotes!
If you need suggestions on affordable California-to-Georgia movers, Safeway Moving, Proud American Van Lines and United Van Lines are a good place to start.
Why Are Moving Costs Affected By Seasons?
You should note that the specific time of the year will also play a role in how much your move will cost. This is because summer is the most popular moving time. During June, July, and August, prices of movers hike up! This is because, during the summer, demand for movers rises a lot. As a result of that, the prices also rise. We would also suggest not moving during the holidays. This is also a popular time for moving and can also drive prices up.
You should also know, inbound and outbound moves also differ in terms of costs. Inbound moves refer to the particular state that's being moved into. Outbound moves talk about the specific state that's being moved out of. Hence, if very few people are moving to California, and you are moving out of it, that could also drive prices up for you.
Conclusion
There are plenty of factors that affect moving costs. Additionally, there are a plethora of things you need to take care of when moving between states. Interstate moves like the one from California to Georgia, are difficult. That's why you should be as prepared as possible and do as much research as you can. If you have the time to fill out your form, please consider doing it! That will help you get access to instant free moving quotes. With our quotes, you can easily compare prices between different movers to make the best decision for yourself.
Happy moving!