Georgia, better known as The Peach State of the US, is a beautiful place to move into. If you're moving from California to Georgia, you can expect similarities between the states. GA has plenty of beaches, a booming economy, and friendly neighbors. There are some stark differences though!
Georgia is much more affordable than California. Statistics show that the real estate and rental prices in The Golden State are much higher than in The Peach State. Additionally, transport and miscellaneous costs are also higher. The two states are very comparable in terms of job opportunities and education.
Regardless of why you are moving, Georgia is a fantastic place to move to. It will be stress-free for you if you obtain enough information before making the move to GA. You can use this page as a guide when you relocate from the Golden State to the Peach State. In addition to that, we will discuss Georgia and the fascinating information that is associated with that state. The first step towards relocation is researching long-distance movers.

Why People Are Moving From California To Georgia?
Many Californians are trying to find the cheapest way to move to another state due to a spike in living expenses. This is why GA is a good option. The peach state is one of the most affordable in the entire country. The rent prices in both states are similar. Renting a one-bedroom apartment in either state will cost you about $1500. Georgia's tax rate is lower, and transportation is more affordable.
Additional perks of relocating to GA include its breathtaking views. GA is a stunning state with a plethora of state parks. This means you will have plenty of opportunities to go out in nature. You will also have a lot of options for outdoor sports.
Not to mention, some of the best universities in the country are located in GA! There are some excellent elementary and primary schools and universities like Emory University and Georgia Tech.
Georgia's economy also has an upward trend. This means more ambitious entrepreneurs are relocating here. It currently boasts the position of being the 10th largest economy. Here is an Average cost that should consider when you plan for a move.
| | | | |
| --- | --- | --- | --- |
| Distance | 1 Bedroom | 2-3 Bedroom | 4-5 Bedroom |
| <50 miles | $595-$1,020 | $1760-$3,190 | $1,920-$6,530 |
| 250 miles | $1,100-$2,250 | $2,300-$4,300 | $4,250-$5,700 |
| 1000 miles+ | $1,500-$3,000 | $3,140-$5,960 | $6,380-$10,010 |
| 2500 miles+ | $1,925-$4,275 | $4,240-$8,550 | $9,550-$14,100 |
Benefits of Moving to Georgia from California
Are you considering a move from CA to GA? There are lots of other people who are choosing the same thing as you. And there are good reasons for it. The cost of living in California is high, and the housing market is unstable. In addition, the state has a high tax burden and a volatile political climate.
In contrast, GA has a lower cost of living, a stable housing market, and a great place to raise a family. The state also has a low tax burden and is politically stable. Here are some factors to consider if you're considering a move to GA.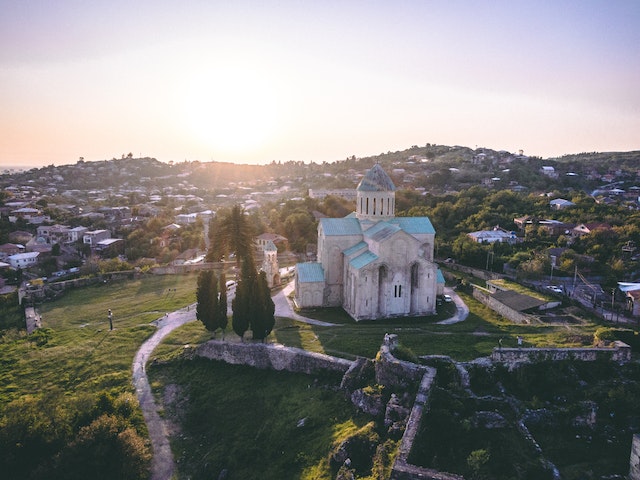 Great Weather
When people think of California, they often think of sunny weather. The state also experiences temperature extremes, droughts, and wildfires. The weather in Georgia is more moderate, with cooler winters and warmer summers. The interesting thing is you will experience more variation in the weather here. The state also has a longer growing season, so fruits and vegetables are available year-round.
Lower cost of living
If you're considering a move from CA to GA, one of the biggest factors in your decision may be the cost of living. The cost of living is generally lower in Georgia than in California. Here are some specific examples:
Housing: The median home price in Georgia is $340,000, while the median home price in California is $835,000. That means you can expect to pay nearly three times as much for a home in CA as you would in GA.
The median rent price in Georgia is $1400, while the median rent price in California is $2600. That means you can expect to pay more for rent in California than in GA.
Utilities: The average monthly utility cost (electricity, gas, water, etc.) in Georgia is $405. The average monthly cost for utilities in California is $370. The utility cost is slightly higher in GA than in CA. But in contrast to California, Georgia has substantially lower overall living expenses.
Transportation: The average cost of gasoline in Georgia is $3.36 per gallon. The average cost of gasoline in California is $5.45 per gallon. That means you can expect to pay about 38% more for gasoline in CA than in GA.
Overall, the cost of living is lower in GA than in California. If saving money is a priority for you, then relocating to GA may be the best option.
Outdoor recreational activities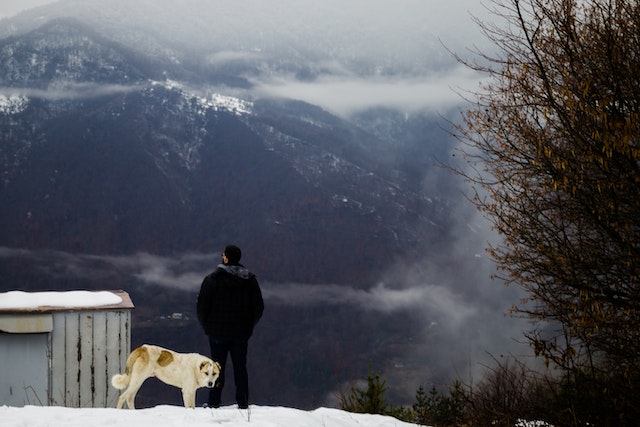 If you love the outdoors, then you'll definitely enjoy living in GA! Hiking, camping, fishing, and more are fantastic outdoor activities.
One of the best things about GA is that there is always something to do outside, no matter what time of year it is. You can go skiing or ice skating in the winter. In the spring, you can go hiking or biking. In the summer, you can go swimming or boating; and in the fall, you can go hunting or camping. Basically, there is an outdoor activity for every season!
Georgia is a great place to live because there are many state and national parks all over the state. This means there are lots of chances to go outside and see what GA has to offer. So, whether you want a hard hike or a relaxing walk through the woods, you're sure to find it here.
Excellent education
There are many excellent reasons to move to GA from CA. But one of the most compelling is the quality of education available in the state. Georgia has some of the best public schools in the nation, and its colleges and universities are also highly regarded.
Georgia State University is named as the country's No. 2 most innovative university once more. And tied for first place among public universities for excellent undergraduate instruction in the 2023 edition of U.S. News & World Report's Best Colleges. 
As one of the nation's top universities, Georgia Tech comes in at No. 44 on the list of 443 institutions. Due to the low acceptance rate of only 18% at Georgia Tech, admissions are extremely competitive. GA is definitely worth considering if you're looking for a great place to get an education.
Public transportation
When you live in California, you get used to a certain level of public transportation. In GA, public transportation is not as developed as in California. However, there are still some benefits to using public transportation in GA.
For one thing, living costs are cheaper in GA than in CA. This means you can save money by using public transportation instead of driving your car. Additionally, public transportation can help you avoid traffic jams and get around town faster.
Another benefit of using public transportation in GA is that it is good for the environment. If more people use public transportation, there will be fewer cars on the road and less pollution. Finally, public transportation can also be a great way to meet new people and explore different parts of town.
The Most Popular Cities in Georgia to move in
With Georgia being one of the most popular states to move to in recent years, there are a lot of options for where to live. But with so many choices, it can be hard to decide which city is right for you. Here, we will explore some of the most popular cities in GA to move to. We will take a look at the pros and cons of each city and what makes them unique. By the end, you should have a better idea of which city in GA is right for you.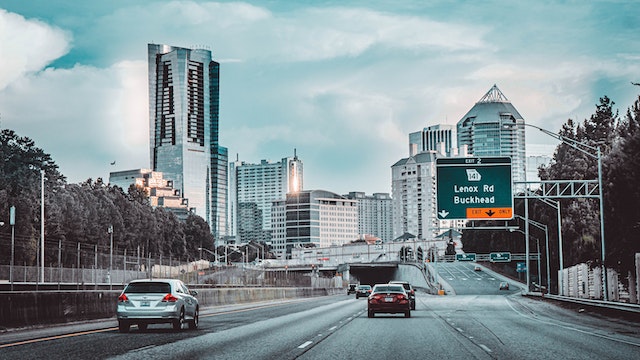 Atlanta
If you're looking for a big city with plenty of southern charm, you'll want to check out Atlanta. The capital of GA is home to more than 5 million people, making it the most populous city in the state.
There's plenty to do in Atlanta, whether you're looking for culture, nightlife, or outdoor activities. The city is home to several professional sports teams and world-renowned museums and attractions like the Georgia Aquarium and Zoo Atlanta. Atlanta is famous for its diverse culinary scene, so if you enjoy fine food, you'll have a ton of options.
Whether you're shifting to GA for work or pleasure, Atlanta is sure to have something for everyone.
Augusta
Augusta is the second largest city in GA. It is in the east-central part of the state, next to the Savannah River. Augusta is the principal city of the Augusta-Richmond County Metropolitan Statistical Area. It has an estimated population of 580,270 in 2019.
Augusta is a popular destination for retirees and has been named one of the best places to retire by Black Enterprise magazine, Kiplinger's Personal Finance, and U.S. News & World Report. The cost of living in Augusta is relatively low, and many active retirement communities are in the area.
Fort Gordon, a U.S. military base, is in Augusta. This army base is one of the biggest employers in the area. Healthcare and medical research are big contributors to the city's economy. Augusta is home to several hospitals and medical centers, including the Medical College of Georgia.
Savannah
Savannah is a beautiful, historic city located on the southeastern coast of GA. It is the state's oldest city. General James Oglethorpe founded it in 1733. Savannah is famous for its lovely architecture, charming squares, and moss-draped live oak trees. The town was one of the original thirteen colonies and has a long history of colonial life.
Today, Savannah is a thriving metropolis with a population of over 140,000 people. It is a popular tourist destination and home to many colleges and universities, including the prestigious Savannah College of Art and Design. The city's economy is booming, with new businesses relocating into the downtown area every day.
If you're looking for a place to call home with everything from amazing food to great job opportunities, Savannah is the perfect place for you!
Columbus
Columbus is the perfect place for you if you're looking for a city with a small-town feel that's still close to all the action. This historic city is home to some of the best museums and restaurants in the state and a thriving nightlife scene. And with its convenient location just a short drive from Atlanta, it's easy to see why so many people are choosing to call Columbus home.
Sandy Springs
Sandy Springs is one of Georgia's most popular places to move to. People like the city because it has safe neighborhoods, good schools, and a lot of fun things to do. Sandy Springs is popular with both families and young professionals because it has a strong sense of community and a southern charm.
Sandy Springs should be at the top of your list if you're looking for a place to call home in GA. Here's what you can expect when you move to this beautiful city:
Neighborhoods: Sandy Springs is made up of several different neighborhoods, each with its own unique character. You'll be able to find the perfect place to call home, whether you're looking for a quiet suburban street or an active urban community.
Schools: Some of the best schools in the state are in the Sandy Springs area. Students will get a great education whether they attend public or private schools.
Recreation: There's no shortage of things to do in Sandy Springs. From hiking and biking trails to playgrounds and parks, there's something for everyone to enjoy. The city also has active art and culture scene, with many museums and performing arts venues to explore.
Do You Have Any Advice About Moving From California To Georgia?
The first piece of advice would be to do plenty of research. Moving between states like CA and GA can be tedious. It would help if you started your research by deciding which city you want to move into. Some popular cities in GA include Atlanta, Savannah, and Athens. Of course, where you choose to live will depend on numerous factors, so do as much research as possible.
Make sure to look into insurance policies. You will need to know specifically about health insurance and home insurance if you're buying a house. Additionally, you should look into getting your vehicle registered with the DMV after getting your Georgia license.
If you have children who go to school, you should know about the year plans in GA. Georgia starts school much earlier than California. Additionally, larger cities like Savannah can have a lot of traffic. It's best to schedule your move on a weekend to avoid rush hours. Furthermore, you should be prepared to deal with many hot temperatures! Georgia loves its summers.
Lastly and most importantly, you should hire long-distance movers. For further details see the video here.
Why Hire Long-distance Movers for Moving From California To Georgia?
Long-distance movers will make your move from CA to GA a breeze. The most important thing they do is offer a plethora of services. If you're having problems with packing, shipping, vehicles, or storage, they've got you covered.
The most popular services to avail of are our storage services. If this is your first-time relocating, you may not have any packing experience. This means you may require a full-service move. The movers will come to your home and inspect all your belongings. Subsequently, they will bring their own set of specialized packing equipment, and voila! All your furniture will be packed easily. However, you may not need a full-packing service. If you only need their help with packing a few things, you can also hire partial packing services.
There are numerous other useful services that professional movers can give you. Interstate moves, especially ones as long as California to GA, will require you to have plenty of storage. If you don't have storage units, don't worry. Long-distance movers can provide those too!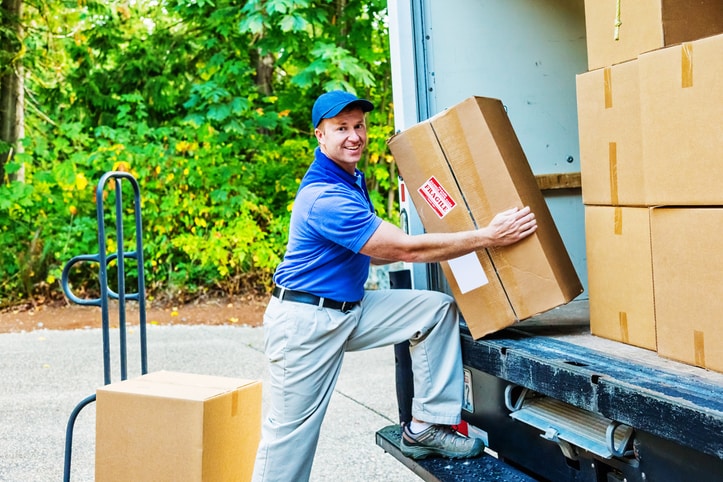 They can also move your heavy appliances. You don't have to worry about your washing machines or dishwashers. Additionally, you can also hire movers to move a single piece of furniture. You needn't stress if you have an expensive pool table or a grand piano! Professional movers can move single items as well.
These some are the best movers in California-
| | | | |
| --- | --- | --- | --- |
| Allied Van Lines | 4.9 | US DOT- 076235 | ICC MC- 15735 |
| International Van Lines | 4.7 | US DOT- 2293832 | ICC MC- 796971 |
| JK Moving Services | 4.5 | US DOT- 1065394 | ICC MC- 196957 |
| North American Moving Services | 4.3 | US DOT- 70851 | ICC MC- 1095904 |
Taking the opposite path? With our Moving from Georgia to California guide, we've got you covered.
How Much Will It Cost To Move From California To Georgia?
The average cost of moving from California to Georgia can be anywhere between $2000 to $9200.
Your cost will depend on a lot of factors. The first thing you need to know is that long-distance movers charge based on mileage and weight. This means the cities you are moving between will impact your cost. Moving from LA to Savannah will cost different than moving from San Francisco to Atlanta.
Additionally, the size of your apartment will also matter. Shifting a one-bedroom apartment will always be more affordable than a five-bedroom one. Since weight is a consideration, the number of belongings you move will add to your total cost.
Furthermore, the total number of services you avail of will alter your cost. If you need multiple services, your total will be much higher. Other external factors such as travel restrictions imposed by the state will also change your total cost. Please note that this also isn't exhaustive. The route you are taking will factor into your cost. There are different routes that connect California and The Peach State, and each of them will cost a different amount.
Please remember to tip your movers 15-20%! We encourage you to factor that into your budget as well. In order to know more detail about costs, you should get in touch with the company you are thinking of hiring. They usually have details on their websites regarding their rates! Additionally, you can also look at online reviews.
The easiest way to know exact cost estimates is through online quotes. If you have a few minutes to fill out our form, we can give you access to no-strings-attached FREE instant moving quotes!
If you need suggestions on affordable California-to-Georgia movers, Safeway Moving, Proud American Van Lines, and United Van Lines are good places to start.
Why Are Moving Costs Affected By Seasons?
You should note that the specific time of the year will also play a role in how much your move will cost. This is because summer is the most popular time for relocation. During June, July, and August, the prices of movers hike up! This is because, during the summer, demand for movers rises a lot. As a result of that, the prices also rise. We would also suggest not moving during the holidays. This is also a popular time to move and can also drive prices up.
You should also know, inbound and outbound moves also differ in terms of costs. Inbound moves refer to the particular state that's being moved into. Outbound moves talk about the specific state that's being moved out of. Hence, if very few people are relocating to California, and you are moving out of it, that could also drive prices up for you.
Conclusion
There are plenty of factors that affect relocation costs. Additionally, there are a plethora of things you need to take care of when relocating between states. Interstate moves like moving from California to Georgia, are difficult. That's why you should be as prepared as possible and do as much research as you can. If you have the time to fill out your form, please consider doing it! That will help you get access to instant free moving quotes. With our quotes, you can easily compare prices between different movers to make the best decision for yourself.
Happy moving!