If you're considering moving into or out of Texas (Lone Star State), you need to hire Texas movers. This also applies if you are moving within the state itself! Whether your move is local, intrastate, or interstate, a professional Texas moving company can help make your move a breeze. Hundreds and thousands of people move in and out of Texas every year. Even within Texas, clients move between cities all the time.
With 30 years of experience in the moving sector, We are connected with the best movers in the industry. We served 955,897 (and counting) happy customers and professional movers that provide moving services. We are connected with more than 200+ moving companies nationwide. Save your precious time and money by submitting the form. We promise you have to do nothing. Our movers will do all the work for you once you hire them.
Just submit the simple form, our system will broadcast your information to our best relocators. They get back to you within 60 seconds (Approx) with your moving quote. Then you choose the best suitable relocators for you.
Compare the quotes, negotiate with the relocators and get the best deal for you. Whether you move house, office, or car, we got you covered because when movers compete, you will always be the winner!
This article will cover some of the services that top moving companies in Texas provide. We will also talk about how much moving in and out of Texas may potentially cost you! Additionally, we will recommend some affordable and reliable professional movers to find the best moving services near you.
You can get free estimates online from us. Submit the simple form to get free quotes from professional moving companies in Texas.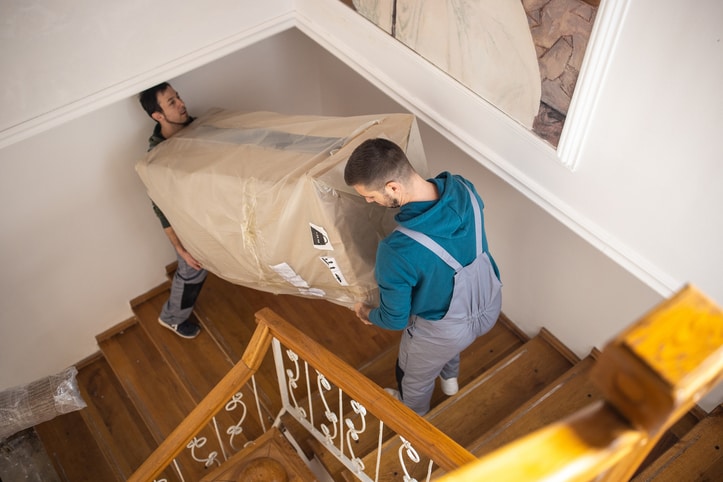 Some Recommended Affordable Texas Movers
Since budgetary constraints are a big concern, we decided to compile a list of some affordable movers in Texas. These movers enrich your moving experience. For long-distance moving, this guide will prove very helpful. You are going to know the moving industry with an explanation. They provide services in almost every major city. For seeking specialty services, these movers are the best.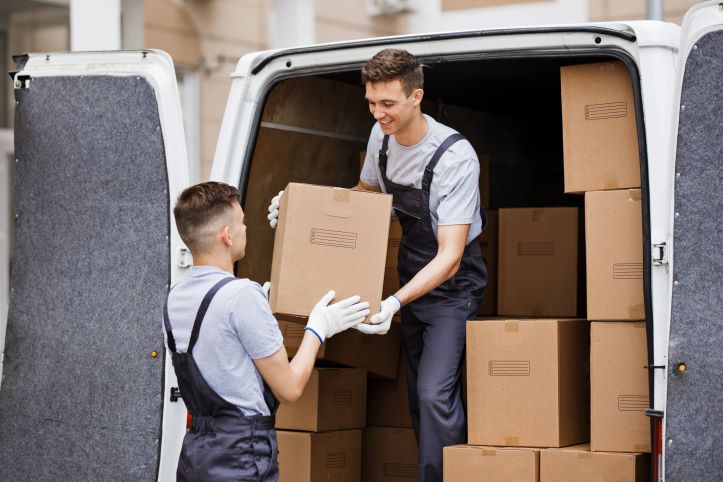 Please note that this isn't a complete list by any means. Research is a very daunting task to undertake. This is especially true if you're struggling and unsure where to start. As a result, we decided to help you fast-track your research. Fill out the simple form within 2 minutes and get instant free quotes from the best moving companies in Texas.
| | | | | |
| --- | --- | --- | --- | --- |
| Allied Van Lines | 4.9 | USDOT- 076235 | ICCMC- 15735 | Price- $$ |
| International Van Lines | 4.8 | USDOT- 2247789 | ICCMC- 729978 | Price- $$ |
| American Van Lines | 4.8 | USDOT- 070851 | ICCMC- 107012 | Price- $$$ |
| United Van Lines | 4.7 | USDOT- 77949 | ICCMC- 67234 | Price- $$$ |
| Atlas Van Lines | 4.7 | USDOT- 3464872 | ICCMC- 1132206 | Price- $$ |
Allied Van Lines
People often say Allied Van Lines is the best company for moving cars. Their service areas are huge. They provide packing, loading, furniture disassembly and reassembly, and other services. Also, they provide both long-term and short-term storage or rental options. They also provide GPS services. This is extremely convenient. They are famous for cross-country moves as well. You will get excellent customer service and can save money as well. Hence you will have to find other ways to get quotes!
Pros
Provides both temporary and permanent storage options.

Integrates GPS tracking.

Provides first-rate in-house transportation services for vehicles.

Provides personal moving agents/ consultants to coordinate the details of your move.
Cons
For local moving, this is not the greatest choice.
International Van Lines
International Van Lines is often quoted as being the best reputable mover overall. This is because of how good their services are and how much they charge. Their moving team helps you to arrive safely at your destination. Their clients have given them the highest marks. People say that they are great at moving single pieces of furniture.
Additionally, they also provide top-notch vehicle relocation services. One downside is they don't offer sample prices online. They are well known, nevertheless, for excellent customer service. Furthermore, they may be better suited for long-distance moves. Hence, they are a great bet if you move in or out of Texas!
Pros
Provides expert piano and antique relocation services.

Best for Interstate moves and International moves.

Accessible nationwide in the USA

Offers transport service for motor vehicles
Cons
Ideal for interstate relocations rather than shorter trips.
American Van Lines
The American Van Lines team has a great reputation in the industry. This is because they have experienced moving labor. American Van Lines have been a Texas mover for many years and have years of experience. They can fulfill your moving needs. A great thing about them is that they provide GPS tracking. Hence you will always know where your shipment is! Furthermore, their claims process is very clear. If something happens to one of your things, filing a claim will be easy. Their storage services are vastly different depending on location. You can get more tasks by adding additional costs.
Pros
Has a strategy of matching prices.

Offers guaranteed rates based on estimates.

Professional workers with a minimum of ten years of experience.
Cons
For local moving, not recommended.

Initial payments typically account for 10%-50% of the full cost.

Prices may be greater than those of certain competitors.
United Van Lines
If you ask us which company would be the foremost choice, we won't hesitate to say- United Van Lines. Can you imagine a company that has been assisting people with moving since 1928? Their services include all-around protection for your goods with transparent pricing. Wherever you belong, it is highly likely to get their turn.
This company is renowned for international moving as well as for residential ones. Their vast assortment of services will comfort you, indeed. House cleaning, installation services, auto transport, you name it, they have it all. Those services combined turn this company into a reliable companion during the move.
You can get instant online moving quotes from their official site to see if the packages fit your budget. Although the price depends on the items you have yet, it can cost you roughly two grand and beyond if you go with the apartment moving service.
Moreover, the shipment can be tracked anytime you want. They offer long-term storage facilities as well. Because of the brand value, the customers feel more secure with United Van Lines. Therefore, you can rely on them without any hesitation. However, the drawbacks (almost non-existing), this moving company is the ideal solution for all your moving problems.
Pros
Online instant quoting Service.

Provides in-home inspection and accurate cost estimate.

Has branches all over the nation.

Provides shipment tracking service.
Cons
Pricing is slightly higher than other moving companies.
Atlas Van Lines
We all have essential and delicate things in our goods and chattels. Eventually, we are concerned about those the most while moving—the company called Atlas Van Lines, who are equally worried about your fragile pieces of stuff as well. During the booking of your move, they will ask whether you have any delicate yet valuable items or not.
After that, you will be advised with some professional tips to wrap them. While packing those breakable items, they will take additional precautions. Using wooden boxes for your more significant pieces and other bubble wraps for smaller items will ensure adequate safety.
You will be glad to know that this moving company uses decking inside the truck as well. They are totally up for custom built wooden boxes in case any of your items need one. Many people do worry about pets during the move. They also take extra care of it and won't let you feel anxious. For local movements, Atlas Van Lines is a trustworthy option any day. They are absolute PRO in this moving game.
Pros
They have a personal moving app and moving website.

Provides services nationally and internationally.

Discount option available
Cons
Requires a deposit initially.
How Much Do Texas Movers Cost?
The actual value depends on several external factors. The first thing to note is whether your move is local or long-distance. Local movers charge a flat rate by the hour. Therefore, if you're moving within the state, your total cost will be most affected by how long the move takes. Long-distance movers usually charge a flat rate based on the mileage and cubic weight of your furniture. Here is an average cost table to help you get ideas before your move:
| | | | |
| --- | --- | --- | --- |
| Distance | 1 Bedroom | 2-3 Bedroom | 4-5 Bedroom |
| <50 miles | $595-$1,020 | $1760-$3,190 | $1,920-$6,530 |
| 250 miles | $1,100-$2,250 | $2,300-$4,300 | $4,250-$5,700 |
| 1000 miles+ | $1,500-$3,000 | $3,140-$5,960 | $6,380-$10,010 |
| 2500 miles+ | $1,925-$4,275 | $4,240-$8,550 | $9,550-$14,100 |
Factors That Impact Moving Costs
Distance
The distance you are moving will affect your cost. Hence, the cities you move between will drive your prices up or down. Local moves are moving a short distance like moving from one city to another within a state. This will cost you less than moving a long-distance like from one state to another.
Move Size
The other thing to remember is the size of your apartment. The rate goes up depending on the size of your apartment. Hence if you are moving from a three-bedroom apartment, your cost will be much higher than moving to a one-bedroom apartment.
Additional Moving Services
An additional point to note would be the types of moving services you are availing from the mover. As we noted before, Texas movers offer a plethora of services. The type and number of moving services you require will affect your cost. For instance, if you need a full-service moving company, it will cost you more. However, your total cost won't be very high if you only require one or two services.
Specialty Services
For some furniture or items, you may need specialty services from a moving company, like moving a Piano, Chandelier, Fine arts, or something antique. Only a professional mover can provide that. These special services will increase your cost.
Move Time
You should also note that the season you are moving during will affect your cost. This is particularly true for summer. Most people prefer to move over their summer holiday because schools and universities are off. Hence, moving companies drive their prices up during those times.
Inbound & Outbound Moving
Another factor is whether your move is inbound or outbound. This is true for long-distance moves in particular. Inbound means moving into a state, and outbound means moving out of a state. So if you are moving out of Texas, but most people are moving into Texas, your price will probably be lower.
Services That Our Texas Movers Provide
Local Moving Service
Local moving services specialize in helping you move from one place to another within the same city or town. The movers can provide a variety of services including packing, loading, unloading, storage, and more. They will usually have a team of professional movers who are experienced in handling all types of local moves. They will also be able to help you with any special packing materials that you may need such as boxes and bubble wrap. Texas movers in our network will also provide additional services such as furniture assembly and appliance setup upon request.
Long-distance Moving Service
Texas movers provide long-distance moving services for customers who are relocating to new cities or states. They specialize in packing and unpacking, transportation, and storage of all your belongings. Their experienced drivers will ensure that your items arrive safely and on time. Additionally, they provide other services like furniture assembly and appliance setup. They are aware of how difficult a long-distance transfer may be and work to reduce our clients' stress levels.
Commercial Moving Service
A commercial moving service is a specialized type of moving service that specializes in helping businesses move their office, retail space, or other commercial facility. These services handle everything from packing and loading to transporting and unloading the items safely and efficiently. Movers can also provide storage and delivery of furniture and equipment, as well as offering assistance with the setup of the new space. In addition to providing a safe, efficient move for businesses, many commercial moving services also offer various relocation-related services such as installation of computer systems, dismantling of cubicles, cleaning up debris following a move, and more.
Military Moving Services
Military moving services are designed to assist members of the military with their relocation needs. These services may include packing and shipping, unpacking and setting up at the new destination, storage, auto transport, and much more. Movers also provide specialized service for those who are moving overseas or across international borders.
International Moving Services
International moving services are a type of specialized relocation service that handles the transportation of your belongings to and from international destinations. These moves involve much more than just packing and shipping. Depending on the items being moved, different types of customs paperwork may be required, as well as import and export broker services. International moving companies typically provide additional services such as insurance coverage, storage, packing supplies, and even door-to-door delivery services. Movers in our network also provide International moving services.
Specialty Item Moving Services
Specialty item moving services are designed to move items that require special attention, such as pianos, grandfather clocks, fine art and antiques. The cost is typically higher than regular moving due to the extra care needed when handling these delicate items. Specialty item movers often use specialized equipment and techniques to ensure safe transport of these items.
Add On Services Provided By The Movers Of Texas
While moving is stressful, hiring movers helps you outsource the heaviest duties to professionals. Texas movers provide a wide range of services to help lighten your burden.
Packing Service
You can get a full packing service or a partial packing service. They have special packing supplies to wrap your furniture in! This helps reduce damage to your furniture during the move. If you think you can pack most of your furniture by yourself, you can hire them to pack specific pieces of furniture.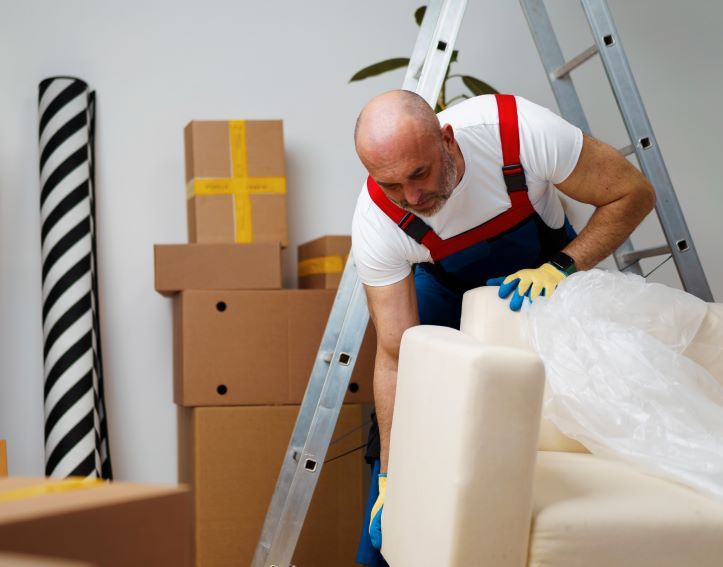 Junk Removal
It's only natural to have a lot of personal belongings to throw away during a move. Unfortunately, people rarely take everything with them to their new home. If that's the case with you, don't worry. There are plenty of movers who will help remove your junk for you. Often they either throw it away, recycle it, or give it away to people who need it!
Heavy Appliances Moving
Is moving your washing machine going to be a chore for you? Moving heavy appliances is a huge task. Not only do heavy appliances weigh a lot, but they are also complicated to uninstall and reinstall. That's why Texas movers provide services solely to move your heavy appliances.
Storage And Rental Options
If you live in an apartment complex, you may not have enough storage space. This is also true if you live in a house but your garage can't store all your belongings. Additionally, your vehicle may also not fit all your furniture.
In order to alleviate these problems, Texas movers can provide you with rental and storage services. They can provide large trucks to fit all your furniture in. Furthermore, many movers also can provide you with storage units! You can store all your furniture in these units. Then, on the day of the move, the movers drive the units to your new home.
Vehicle Shipping
If you are moving and aren't driving to your new home, you must ship your vehicle. This is why vehicle shipping is an extremely important service. Texas movers can help you ship your vehicle from your old home to your new home, even across state lines!
Things To Do Before Hiring Texas Movers
If you're planning a move, you're probably wondering how to proceed. Here's what you need to know about the moving process to make your move stress free:
Choose a moving date. This will be when your belongings are packed up and loaded onto the truck.

Choose a moving company. There are many companies to choose from, so do your research and pick one you feel comfortable with.

Schedule a time for the movers to come. They will need to know when to arrive and how long they'll need to spend at your house.

Pack up your belongings. This includes everything from clothes to dishes to furniture. Be sure to label all boxes, so you know what's inside.

Load the truck. The movers will do this for you, but it's helpful to supervise and ensure everything is going according to plan.
How To Get An Estimate Of Moving Costs?
There are plenty of ways to know about costs. You can ask your mover directly after telling them about your required services. You can also look at online reviews where many discuss Texas movers' rates.
The fastest way of knowing rates from the best movers is to get instant online quotes. If you want an instant free quote, you should consider filling out our form. We have a vast network of reliable Texas movers. You will get easy access to FREE moving quotes by filling out our form! The best part? Our strings come with no strings attached. The purpose of these guides is to help you compare moving companies and find the best deal!
How Do I Find The Appropriate Texas Movers For Me?
Finding the right mover can be very difficult. You need to do a lot of research to hit the nail on the head with this one. Different movers have different specialities. For example, some movers are well known for providing reliable storage services, while others are best known for their packing services. But, many movers provide all services and can provide you with a fantastic full-service move.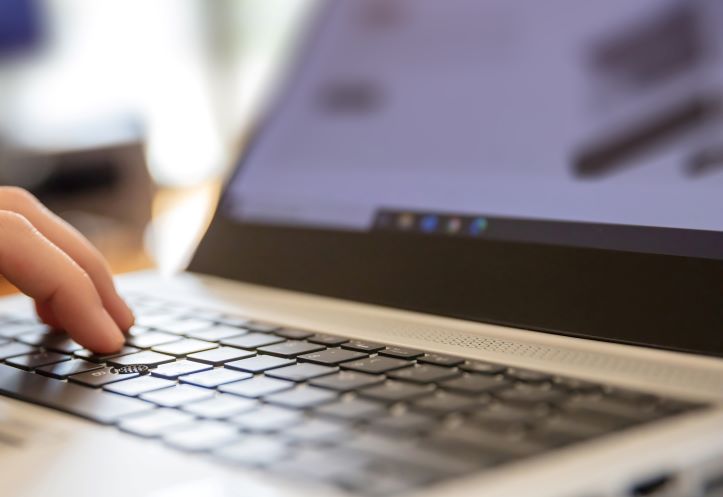 You should also ask your friends and family who have moved to and from Texas. Know your neighbours or landlord if you have already bought a home or a lease. You can always ask them for advice about finding the most reliable Texas mover.
Ultimately, finding the correct mover for you is a tedious task. You must ensure a few key things, though. First, ensure that the ICC-MC and US-DOT numbers are listed on their website. Licensed professionals often give you their registration numbers on their websites to prove that they are reliable. Additionally, it's of utmost importance to choose a mover with friendly customer service. It will be a bonus for you if they have a helpline that's accessible 24/7. This will help you get in touch with them anytime with your queries.
When you contact us, it's going to be a more easy task. Because we have the largest moving network of licensed, insured, and reputable Texas movers. We will connect you with the best moving company based on your needs. So save time and fill out the form with a little information, and you will get calls from the best movers in Texas. Then you can negotiate with them and choose a suitable moving company.
How To Prepare For Your Move To Or From Texas?
You should look at Texas-specific policies when you're moving to Texas. This means you need to look at insurance. Health, car, and home insurance policies differ from state to state. Hence, if you are moving out of Texas, you also need to research these things about the state you are moving to!

You must look at pet insurance if you have pets that are also moving with you. Of course, this is more applicable if your move is long-distance or cross-country. However, most insurance policies remain the same if you move within Texas.

Additionally, Texas movers may not be able to provide you with all the services that you need. Hence, there are other companies you should look into. You need to look at insurance companies for good insurance deals.

Also, you need to look at utility providers. Electricity, natural gas, and water companies also have different rates depending on the state and city you are in. Not to mention, internet providers also differ from state to state.

If you are moving to Texas, you must register your vehicle with the Texas DMV. You will also need a Texas license. For this, you may need to reset your test. If your move is outbound, you must cut all ties with Texas. Hence, you must let the Texas DMV know that you are moving out. You also need to register with the DMV of the state you are moving to. Of course, this only applies to long-distance moves. If you are moving locally, you don't need to reapply for a license.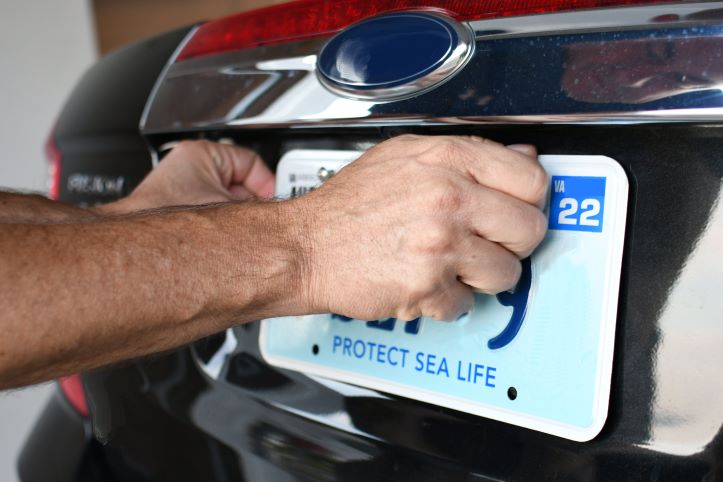 You must change your mail forwarding address for local and interstate moves! So please do keep this in mind. You should also look into home security services when doing additional research.
Major Cities To Live In Texas
Are you moving to Texas? Need Texas movers? Texas ranks as the country's second-largest state in terms of land area. It is geographically located in the south-central part of the United States. New Mexico is bordered by the states of Texas to the east, New Mexico to the west, and Oklahoma to the north. Houston is the biggest city in Texas and the fourth largest in the nation. Other major cities in Texas include San Antonio, Dallas, and Austin (the state capital). Texas is a great place to live, with its warm weather and friendly people. Here is a list the most popular cities to live in Texas:
Austin, TX.

Dallas-Fort Worth, TX.

Houston, TX.

San Antonio, TX.

Killeen, TX.

Beaumont, TX.

El Paso, TX.
Conclusion
There is a range of services that Texas movers can provide. Choosing the correct mover is imperative to have a stress-free move. Of course, there is no one-size-fits-all solution to moving. However, hiring Texas movers is one piece of advice that is universal.
If you are struggling with finding moving quotes online, consider filling out our simple form and get free moving quotes today from the trusted Texas moving companies.
Happy moving!
FAQ's
Q: What to do when moving to Texas?
A:
Make sure you have your vehicle registered with the DMV in Texas.

Get a Texas driver's license. Register to vote in Texas.

Change your address with the U.S. Postal Service.

Update your car insurance policy to reflect your new Texas address.

Familiarize yourself with the state's traffic laws.

Explore your new surroundings and find things to do in Texas.
Q: Who are the best long-distance movers in Texas?
A: International Van lines, American Van Lines, Allied van lines, United Van Lines, Atlas Van Lines, JK Moving Services, 1-800-Pack Rat, and North American Van Lines are the best Texas movers.
Q: Are moving company quotes negotiable?
A: Absolutely! The greatest way to negotiate a better price with your mover is to collect many quotes. Buzzmoving is the best way to get free quotes from the best movers in Texas.
Q: What is the cheapest way to move long distance?
A: The cheapest way to move a long-distance is using a moving container. This way you won't have to pay for food and hotel costs.
Q: How much is it to hire movers from Texas to California?
A: It will cost around $1450 to $7000 to hire movers  from Texas to California. The actual moving cost will depend on the move size, distance, weight and amount of items you are moving.
Q: How much do movers cost from Florida to Texas?
A: It will cost around $1400 to $6500 to hire movers from Florida to Texas. The actual moving cost will depend on the move size, distance, weight and amount of items you are moving.
Q: How much do you tip movers?
A: Tip movers 5–10% of the total moving cost as a general guideline.