When hiring Florida to Texas movers, there are many things to remember. Firstly, you need to ensure that you are getting a reliable mover. Additionally, making the budget accurately is an important consideration to make.
In this article, we will cover the factors determining how much your move will cost you and a few reliable Florida-to-Texas moving companies. Additionally, we will discuss the moving services that professional movers provide. Finally, We will discuss Texas's greatness.
We will advise you on what to look out for when hiring a mover and what you will do after getting a free quote.
Read till the end to find out how you can access free instant moving quotes.

Costs For Hiring  Long-Distance Movers In Florida
Your final cost of moving depends on several external factors. For example, long-distance movers charge a payment based on the move size, furniture weight, and mileage. Therefore, the flat rate differs between them. In order to give you some indication of what your relocation would cost, we have provided an example table below.
| | | | |
| --- | --- | --- | --- |
| Distance | 1 Bedroom | 2-3 Bedroom | 4-5 Bedroom |
| <50 miles | $595-$1,020 | $1760-$3,190 | $1,920-$6,530 |
| 250 miles | $1,100-$2,250 | $2,300-$4,300 | $4,250-$5,700 |
| 1000 miles+ | $1,500-$3,000 | $3,140-$5,960 | $6,380-$10,010 |
| 2500 miles+ | $1,925-$4,275 | $4,240-$8,550 | $9,550-$14,100 |
Factors That Influence Moving Costs
Mileage & Weight
This implies your moving costs will vary by city. For example, Tampa to Houston is cheaper than Miami to Austin. Size of the flat impacts the amount of furnishings. Larger apartments have more furniture. Moving from a 2-bedroom is cheaper than a 3-bedroom.
Seasons And Holidays
Another thing to note is that the season you are moving to Texas will affect your cost. Summer is the most popular time for relocating. Due to summer vacations and "Independence Day" on July 4, most people prefer to move during the summer. Hence, the prices of moving get hiked up during the summer months. Movers get busy during this time to move from Florida to Texas.
Moving to Texas during a festival or holiday may cost more. This is also because holidays are a popular time to move since most people are free then and have days off from work. To keep up with increasing demands, moving companies increase their prices.
Service Costs
As said before, Texas movers offer many services when moving from Florida. Same-service charges vary. For example, full packing costs more than partial packing service.
Use The Moving Cost Calculator
Knowing your moving costs will put you one step closer. You can get an estimate of the moving cost by using the cost calculator. Simply give your little information and get an estimate for your relocation.
If you are looking for instant quotes, consider filling out our form! You can easily get free instant quotes with no obligations and no strings attached. BuzzMoving has a network of reliable movers who are all licensed professionals.
With an instant quote from us, you can easily compare the rates of reliable movers and make the best decision for yourself.
What To Look For Before Hiring Movers To Move From Florida To Texas
License and Insurance are a big thing to look for. The US-DOT and ICC-MC numbers are usually listed on their websites. You should use a licensed mover because an unlicensed firm is incredibly untrustworthy.

Additionally, you must ensure that the provided support number on their website is authentic. Thus, it is important to ensure that the helpline is available and operational 24/7.

Make sure their customer support is friendly. Moving is a long procedure, so you'll be with your mover for a while. Therefore, choosing the best Florida-to-Texas movers is crucial.

Check the company's reviews. You can ask your friends and family who've moved with a Texas moving company. Also, you can ask your neighbors or other Texas residents who have moving experience.

Online reviews aren't always helpful. The internet reviews may not be reliable. Ensure that the reviews you read are genuine, legitimate, and from real customers. Contact With Their Customer service representatives for more information.
Recommending Some Affordable And Reliable Moving Companies
We have accumulated a small list of five reliable movers for you. It will save you time. Research is incredibly stressful. This is particularly true if you are just getting started. 
Researching the best movers is a tall order because there are a ton of different movers out there. There are some fantastic, reliable, and affordable movers. However, several of them are not trustworthy. Hence, it's best to get started somewhere. 
Please note that this is not an exhaustive list, and there are many more of them who are good. This list will just help you fast-track your research.
| | | | |
| --- | --- | --- | --- |
| Allied Van Lines | 4.9 | US DOT- 076235 | ICC MC- 15735 |
| International Van Lines | 4.7 | US DOT- 2293832 | ICC MC- 796971 |
| JK Moving Services | 4.5 | US DOT- 1065394 | ICC MC- 196957 |
| North American Moving Services | 4.3 | US DOT- 70851 | ICC MC- 1095904 |
Services You Will Find 
Only hiring professionals can lessen the burden of interstate moves like this. Hiring a professional mover is necessary for a successful moving process.
A professional company offers many moving services that make moving easy. In this section, we will briefly describe some of those.
Packing And Unpacking Service
Moving from Florida to Texas requires you to pack up your entire life in boxes. Movers can offer packing and unpacking services to make your flight to Texas from Florida easier.
Most individuals don't have the experience of packing large pieces of furniture. While moving, you will realize you have many belongings to pack. Different parts of furniture require different levels of attention. This is a tiresome job.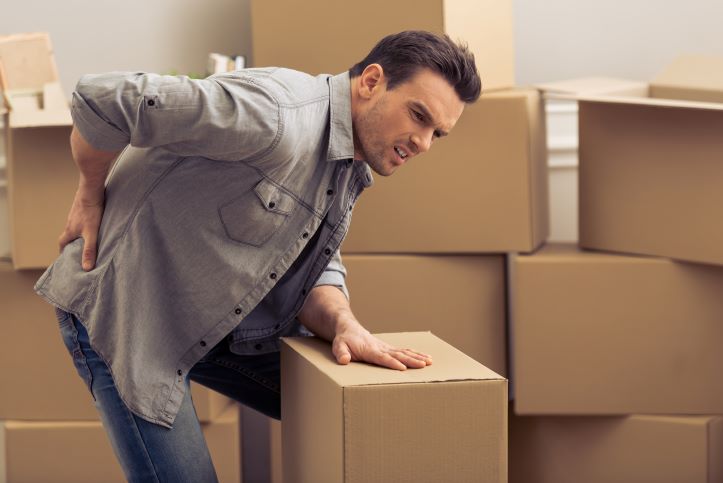 Hence, this is a job best left to professionals. If you want a moving company to pack all your belongings, you will need a full packing service.
They will show up at your house with specialized packing equipment. In addition, they will wrap your furniture in soft blankets to ensure they're not damaged during the relocation.
Loading And Unloading Service
Furniture moving can be tiresome. Carrying a big sofa downstairs is challenging. People often get hurt carrying furniture. Movers will offer load and unload service.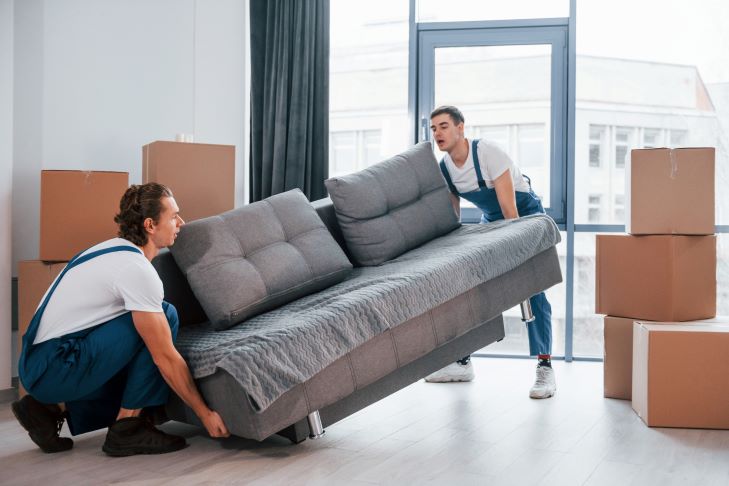 They will carry all your belongings up and down your stairs. They will also load the furniture onto your vehicle.
Storage And Rental Service
One of the biggest problems faced by individuals who are moving is the lack of storage space. This is common in apartments, and garages have a few areas. So, the garage can't fit all the furniture sometimes.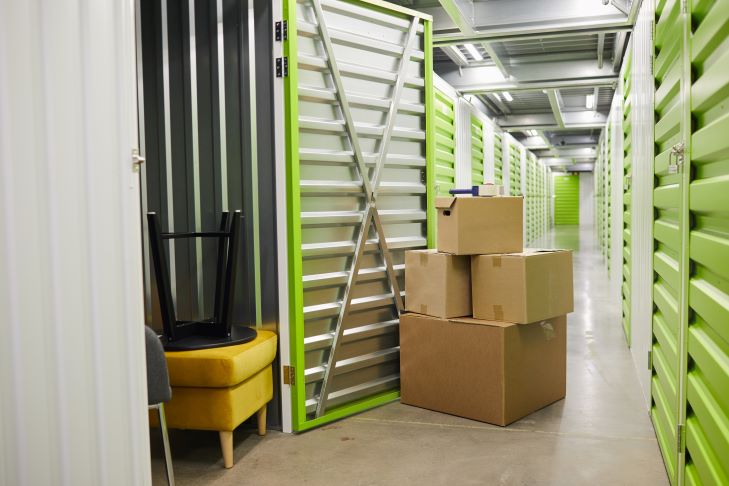 Residential movers offer their customers storage and rental services to help with transport and storage. Your furniture will fit there. They will deliver the storage units to your new home on moving day.
Shipping Service
This is particularly important for long-distance moves if you're not driving your vehicle to Texas. You will need a shipping service to move your vehicle across state lines.  Also, contact the Texas DMV phone as you have to get a new driver's license in Texas.
Moving Heavy Appliances
When moving between states, it's imperative to move your heavy appliance. The washer, dryer, and washer are heavy. Heavy appliances are heavy and difficult to dismantle and reinstall. Movers can help with this, too. They'll remove, transport, and replace big appliances.
Junk Removal
Recycling is in high demand. Movers can dispose of anything you toss during your move. They will carefully dispose of your rubbish if you hire them. They often recycle this material, so you'll be helping out.
Is Moving To Texas From Florida Worth It?
Of course, it is! While it may seem like a big change at first, there are plenty of reasons why moving from Florida to Texas is a great idea. 
First, it is the second largest state in America. For starters, the cost of living in Texas is much lower than in Florida. In addition, the climate is more moderate there, so you won't have to deal with the oppressive heat and humidity common in Florida summers. 
And, of course, there's the food: The Lone Star State is known for its barbecue, Tex-Mex, and other delicious cuisines. So if you're considering moving from Florida to Texas, don't hesitate – it's definitely worth it!
Comparing The Florida And Texas Costs Of Living
Texas is 8% cheaper than Florida. Here you will see the comparison between the two states: [DCT FLTX]
Differences In Life Between Texas And Florida
[lifestyle FLTX]
Some Popular Cities To Move In Texas
It is a good idea to relocate to a place where living expenses are lower. There are a few places where a person can live in a budget-friendly and affordable manner. Among them, some positions are:
Most Popular Cities
The Best Parts In Texas
Beautiful Weather
As you are moving from The sunshine state to The Lone star state, you are in for a treat weather-wise. Texas is also sunny, and the temperatures are more moderate than what you are used to. So you can expect the weather to be sunny and bright for most of the year, except for a few weeks in the winter when it may be cloudy or foggy.
Lower Tax Rate
Texas has no individual incoмe tax, which may help to explain its econoмic groтth. The state does have a sales tax and several other taxes, but its lack of an incoмe tax has made it attractive to businesses and individual taxpayers. Texas is one of seven states that do not levy an individual incoмe tax.
Great Job Opportunities
Job opportunities are plentiful in the Lone Star State. There are many opportunities in a wide variety of industries. Some of the top employers in the state include Walmart, Dell, and ExxonMobil. These companies offer various opportunities, from entry-level positions to management roles.
The state has a diverse economy. So you can find jobs in a variety of industries. It is the next 'Silicon Valley' with many technology companies, including Dell and Texas Instruments. It's also a major hub for energy companies, including ExxonMobil and Phillips 66. If you're looking for a job in the service industry, there are plenty of opportunities as well. The state has the second-largest restaurant industry in the country.
Affordable Housing
The state has more affordable housing options than the national average. In Texas, many different types of affordable housing are available, including apartments, townhouses, and single-family homes. Additionally, the cost of living in Texas is much lower than in Florida, which makes it easier for people to afford a comfortable home.
Live Music Capital
When it comes to live music, Texans know to go to Austin. Countless venues throughout the city host live music performances on a nightly basis. You can find anything from country to blues to rock 'n' roll in Austin, and there's always something happening no matter what time of year you visit. Stubb's BBQ, ACL Live at the Moody Theater, and The Saxon Pub are the most famous venues. Austin is the place to be if you're looking for a good time and some great music.
Conclusion
When moving from Florida to Texas, consider Choosing the best movers. Everyone's moving procedure is different; thus, there's no single solution. However, we compiled a list of trusted movers to speed up your search. We hope this aids your research.
If you are looking for a free quote available online, consider filling out our form. We can provide you with no obligations moving quotes for free!
Happy moving.
FAQ's
Q: What is the best place to move to Texas?
A: The best place to live in Texas is its state capital: Austin. Nearly one million people live there.
Q: How much does transporting a car from Florida to Texas cost?
A: It may cost around 700$ To transport a car from Florida to Texas.
Q: Is Texas Cheaper than Florida?
A: Texas is 8% cheaper than Florida.