Florida to Texas movers will cost you an average of $1300-$7640. However, the cost varies on several factors. That includes weight and mileage, time of the year, and the moving company you hire.
With 30 years of experience in the moving sector, We are connected with the best movers in the industry. We served 955,897 (and counting) happy customers and professional movers that provide moving services from Florida to Texas. We are connected with more than 200+ moving companies nationwide. Save your precious time and money by submitting the form. We promise you have to do nothing. Our movers will do all the work for you once you hire them.
Just submit the simple form, our system will broadcast your information to our best relocators. They get back to you within 60 seconds (Approx) with your moving quote. Then you choose the best suitable relocators for you.
Compare the quotes, negotiate with the relocators and get the best deal for you. Whether you move house, office, or car, we got you covered because when movers compete, you will always be the winner!
We will also advise you on what to look out for when hiring a mover and what you will do after getting a free quote.
Read till the end to find out how you can access free instant moving quotes.

How Much Does It Cost To Move From Florida To Texas?
The average cost to move from Florida to Texas is around $1300-$7640. Your final cost of moving depends on several external factors. For example, long-distance movers charge a payment based on the move size, furniture weight, and mileage. Therefore, the flat rate differs between them. In order to give you some indication of what your relocation would cost, we have provided an example table below.
| | | | |
| --- | --- | --- | --- |
| Distance | 1 Bedroom | 2-3 Bedroom | 4-5 Bedroom |
| <50 miles | $595-$1,020 | $1760-$3,190 | $1,920-$6,530 |
| 250 miles | $1,100-$2,250 | $2,300-$4,300 | $4,250-$5,700 |
| 1000 miles+ | $1,500-$3,000 | $3,140-$5,960 | $6,380-$10,010 |
| 2500 miles+ | $1,925-$4,275 | $4,240-$8,550 | $9,550-$14,100 |
Costs Of Different Types Of Moving Solutions
Costs For Hiring Movers From Florida To Texas
It will cost between $1350 and $5000 to move a one-bedroom apartment from Florida to Texas using professional movers. A two or three-bedroom house will cost between $3200 and $7000. Furthermore, the price range for a home with four to five bedrooms is between $5300 and $9500.
Costs For Renting Moving Containers From Florida To Texas
It will cost between $1350 and $2300 to rent a moving container to move a studio apartment or a 1-bedroom apartment. A two to three-bedroom home can cost between $2300 and $3500 to move. And it can cost between $3200 and $4500 to move a large house with 4–5 bedrooms. Simply pack your belongings and set them in the moving container, and the movers will transport them to your new home.
Costs For Renting A Moving Truck From Florida To Texas
The cheapest option for moving is typically to rent a moving truck. However, you must do all the loading, driving, and packaging. Additionally, the expense of the fuel is your responsibility.
It may cost between $1000 and $1600 to move a studio apartment or a one-bedroom apartment in a rental truck. A two or three-bedroom home can cost between $1350 and $2000 to move. Moving a house with four or more bedrooms may cost between $1550 and $2350.
Use The Moving Cost Calculator
Knowing your moving costs will put you one step closer. You can get an estimate of the moving cost by using the cost calculator. Simply give your little information and get an estimate for your relocation.
If you are looking for instant quotes, consider filling out our form! You can easily get free instant quotes with no obligations and no strings attached. BuzzMoving has a network of reliable movers who are all licensed professionals.
With an instant quote from us, you can easily compare the rates of reliable movers and make the best decision for yourself.
Factors That Influence Moving Costs
Mileage & Weight
This implies your moving costs will vary by city. For example, Tampa to Houston is cheaper than Miami to Austin. Size of the flat impacts the amount of furnishings. Larger apartments have more furniture. Moving from a 2-bedroom is cheaper than a 3-bedroom. Also, the moving routes have a big impact on the cost of your move.
Seasons And Holidays
Another thing to note is that the season you are moving to Texas will affect your cost. Summer is the most popular time for relocating. Due to summer vacations and "Independence Day" on July 4, most people prefer to move during the summer. Hence, the prices of moving get hiked up during the summer months. Movers get busy during this time to move from Florida to Texas.
Moving to Texas during a festival or holiday may cost more. This is also because holidays are a popular time to move since most people are free then and have days off from work. To keep up with increasing demands, moving companies increase their prices.
Service Costs
As said before, Texas movers offer many services when moving from Florida. Same-service charges vary. For example, full packing costs more than partial packing service.
Recommending Some Affordable And Reliable interstate Moving Companies
We have accumulated a small list of reliable movers for you. It will save you time. Research is incredibly stressful. This is particularly true if you are just getting started. 
Researching the best long-distance moving companies is a tall order because there are a ton of different movers out there. There are some fantastic, reliable, and affordable movers. However, several of them are not trustworthy. Hence, it's best to get started somewhere. 
Please note that this is not an exhaustive list, and there are many more of them who are good. This list will just help you fast-track your research. So, submit the simple form to get an accurate estimate from the best long-distance movers.
| | | | |
| --- | --- | --- | --- |
| Atlas Van Lines | 4.6 | US DOT- 3464872 | ICC MC- 1132206 |
| American Van Lines | 4.7 | US DOT- 614506 | ICC MC- 294798 |
| Allied Van Lines | 4.8 | US DOT- 076235 | ICC MC- 15735 |
| International Van Lines | 4.8 | US DOT- 2293832 | ICC MC- 796971 |
| United Van Lines | 4.7 | US DOT-  77949 | ICC MC- 67234 |
Long Distance Moving Company Reviews
Atlas Van Lines
We all have essential and delicate things in our goods and chattels. Eventually, we are concerned about those the most while moving—the company called Atlas Van Lines, who are equally worried about your fragile pieces of stuff as well. During the booking of your move, they will ask whether you have any delicate yet valuable items or not.
After that, you will be advised with some professional tips to wrap them. While packing those breakable items, they will take additional precautions. Using wooden boxes for your more significant pieces and other bubble wraps for smaller items will ensure adequate safety.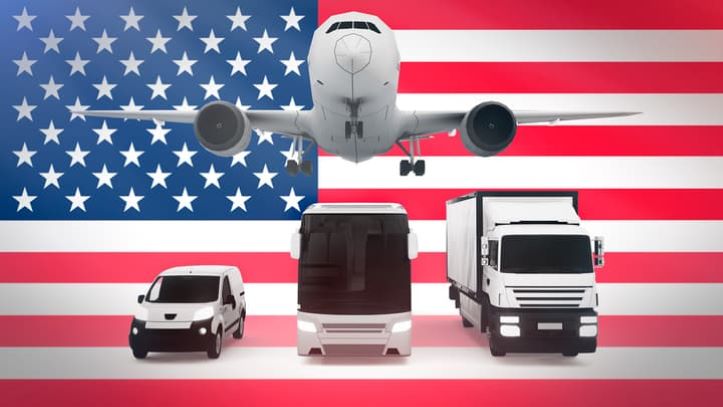 You will be glad to know that this moving company uses decking inside the truck as well. They are totally up for custom built wooden boxes in case any of your items need one. Many people do worry about pets during the move. They also take extra care of it and won't let you feel anxious. For local movements, Atlas Van Lines is a trustworthy option any day. They are absolute PRO in this moving game.
Pros
They have a personal moving app and moving website.

Provides services nationally and internationally.

Discount option available
Cons
Requires a deposit initially.
American Van Lines
The AVL is the moving company that ticked all the boxes that you desire to be checked. They are widely acknowledged because of flat-rate pricing. American Van Lines moving company commenced its journey in 1995. Since then, they have tried to meet every possible necessity of the customers.
Long-distance moving is more comfortable than ever, with the company's sustainable approach to conveying goods. Their specialized areas are inter-state and international moving companies. Moreover, for the corporate office movement, they can assist within a compelling price point. Do you have any delicate yet valuable items or not?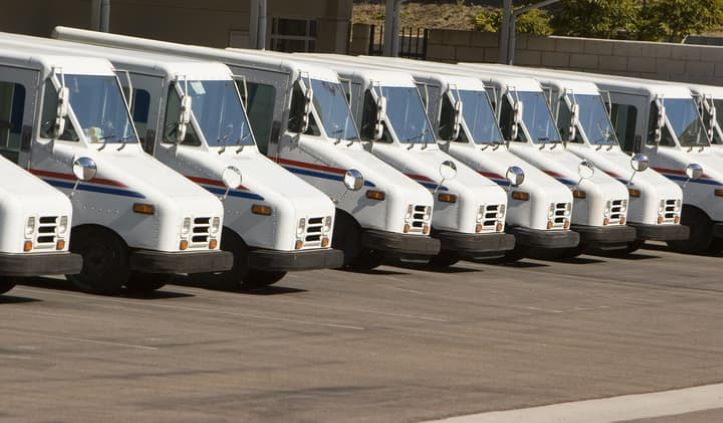 This company has a very responsive and cooperative customer care service team. Sometimes excellent service can be overshadowed by lousy customer service. They do care for the clients with the highest importance, as their track record said so. A drawback that can irritate you about the AVL company, they don't offer quotes online.
The company won't cost extra bucks for additional mileage as well. They offer quite flat-rate pricing and full inventory support. Thus, AVL is committed to serving the client with all-inclusive services.
Pros
Has a proper security system for storage.

Provides climate controlled storage.

Guarantees to meet or beat competitors' prices.
Cons
Provides services in 48 states.
Allied Van Lines
The company ensures smooth moving without hampering your daily life. Allied Van Lines is a name that provides a wide range of services reliably. If you are struggling with anything concerning the whole moving scenario, then highly-rated customer service will always oblige you. This company has one of the largest networks in the moving industry.
Therefore, it has an alliance with a plethora of local moving agents. So that no matter where you are planning to shift, it won't be a big deal at all. On top of all, in-home moving estimates are probably the best among the other big names in the industry. The company representatives are pretty overwhelming.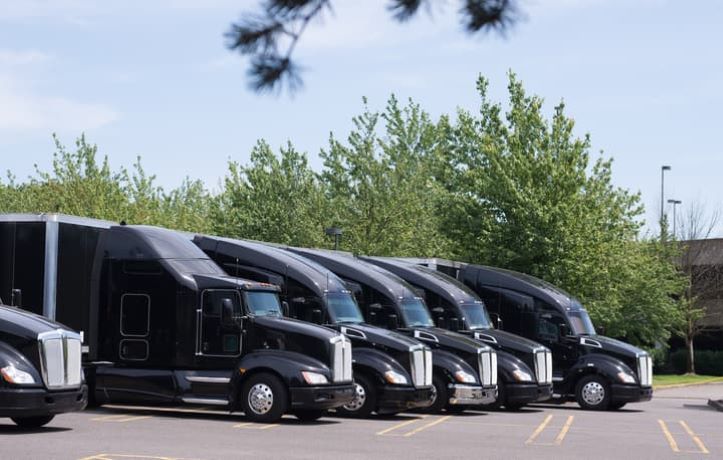 In such a way, you won't ever feel you are being sold during the entire process. Their transparent quotation system doesn't contain any hidden charges as well. Because of the responsive and helpful customer service, you will be even advised about what service you should take and whatnot. Overall, the entire experience with Allied Van Lines should be a pleasant one.
Pros
Coverage for vehicles being moved is guaranteed up to $100,000.

Has a tracking system to monitor your shipment.

Provides a way to track the progress of your package's journey.
Cons
Off-hours client service is limited.
International Van Lines
Are you looking for the best moving companies? Look no further! International van lines is your one-stop-shop for all of your moving needs! Our experienced and professional staff will take care of all the details for you.
International van lines is a full-service moving company that offers a wide range of services to help you relocate your home or business. They provide local, long-distance, and international moving services, as well as storage options and packing services. Whether you're moving across the country or around the world, their experienced team of professionals will work with you to ensure your move is handled smoothly and efficiently.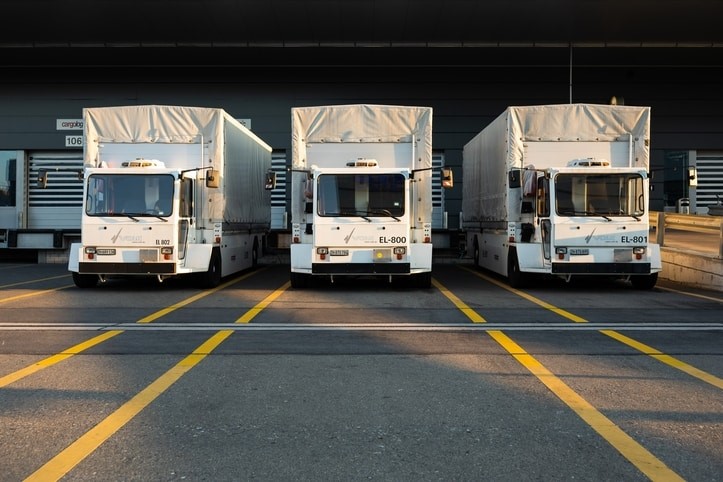 They understand that moving can be a stressful experience, which is why we offer a wide range of services to help you every step of the way. From packing and loading your belongings onto our trucks to providing storage options and unloading at your new location, they are here to help. They also offer a variety of discounts and specials to help you save money on your move.
If you're looking for the best moving company that can handle your move with care and professionalism, look no further than International Van Lines. Contact them today to learn more about their services or to get a free quote.
Pros
Offers special services for specialty items like.

Provides various types of packing services.
Cons
Requires to pay a 25% deposit initially.
United Van Lines
If you ask us which company would be the foremost choice, we won't hesitate to say- United Van Lines. Can you imagine a company that has been assisting people with moving since 1928? Their services include all-around protection for your goods with transparent pricing. Wherever you belong, it is highly likely to get their turn.
This company is renowned for international moving as well as for residential ones. Their vast assortment of services will comfort you, indeed. House cleaning, installation services, auto transport, you name it, they have it all. Those services combined turn this company into a reliable companion during the move.
You can get instant online moving quotes from their official site to see if the packages fit your budget. Although the price depends on the items you have yet, it can cost you roughly two grand and beyond if you go with the apartment moving service.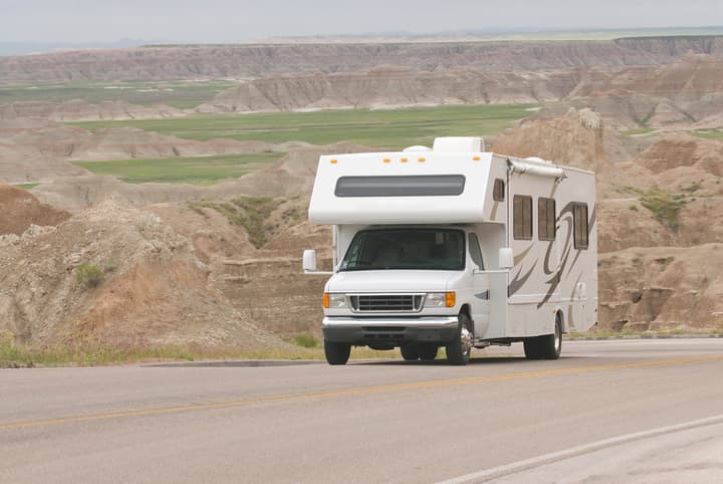 Moreover, the shipment can be tracked anytime you want. They offer long-term storage facilities as well. Because of the brand value, the customers feel more secure with United Van Lines. Therefore, you can rely on them without any hesitation. However, the drawbacks (almost non-existing), this moving company is the ideal solution for all your moving problems.
Pros
Online instant quoting Service.

Provides in-home inspection and accurate cost estimate.

Has branches all over the nation.

Provides shipment tracking service.
Cons
Pricing is slightly higher than other movers.
What To Look For Before Hiring Movers To Move From Florida To Texas?
License and Insurance are a big thing to look for. The US-DOT and ICC-MC numbers are usually listed on their websites. You should use a licensed mover because an unlicensed firm is incredibly untrustworthy.

Additionally, you must ensure that the provided support number on their website is authentic. Thus, it is important to ensure that the helpline is available and operational 24/7.

Make sure their customer support is friendly. Moving is a long procedure, so you'll be with your mover for a while. Therefore, choosing the best Florida-to-Texas movers is crucial.

Check the company's reviews. You can ask your friends and family who've moved with a Texas moving company. Also, you can ask your neighbors or other Texas residents who have moving experience.

Online reviews aren't always helpful. The internet reviews may not be reliable. Ensure that the reviews you read are genuine, legitimate, and from real customers. Contact With Their Customer service representatives for more information.
Services You Will Find 
Only hiring professionals can lessen the burden of interstate moves like this. Hiring a professional mover is necessary for a successful moving process.
A professional company offers many moving services that make moving easy. In this section, we will briefly describe some of those.
Packing And Unpacking Service
Moving from Florida to Texas requires you to pack up your entire life in boxes. Movers can offer packing and unpacking services to make your flight to Texas from Florida easier.
Most individuals don't have the experience of packing large pieces of furniture. While moving, you will realize you have many belongings to pack. Different parts of furniture require different levels of attention. This is a tiresome job.

Hence, this is a job best left to professionals. If you want a moving company to pack all your belongings, you will need a full packing service.
They will show up at your house with specialized packing equipment. In addition, they will wrap your furniture in soft blankets to ensure they're not damaged during the relocation.
Loading And Unloading Service
Furniture moving can be tiresome. Carrying a big sofa downstairs is challenging. People often get hurt carrying furniture. Movers will offer load and unload service.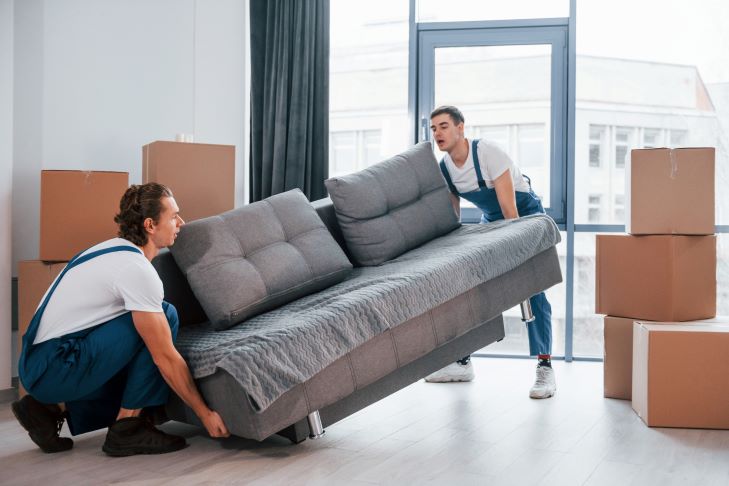 They will carry all your belongings up and down your stairs. They will also load the furniture onto your vehicle.
Storage And Rental Service
One of the biggest problems faced by individuals who are moving is the lack of storage space. This is common in apartments, and garages have a few areas. So, the garage can't fit all the furniture sometimes.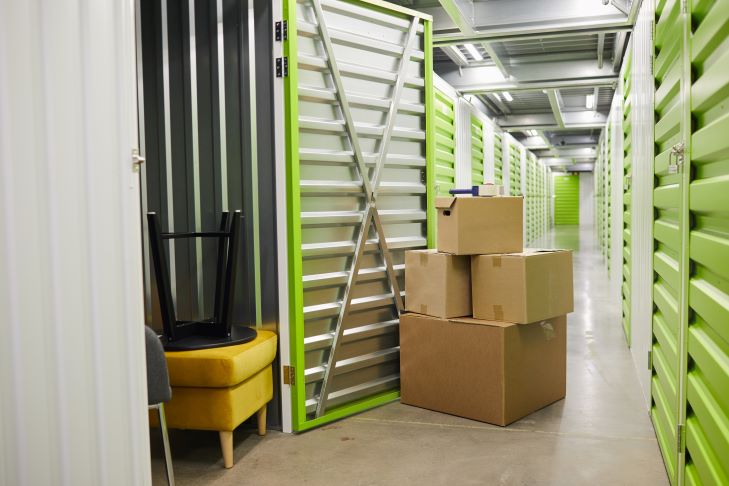 Residential movers offer their customers storage and rental services to help with transport and storage. Your furniture will fit there. They will deliver the storage units to your new home on moving day.
Shipping Service
This is particularly important for long-distance moves if you're not driving your vehicle to Texas. You will need a shipping service to move your vehicle across state lines.  Also, contact the Texas DMV phone as you have to get a new driver's license in Texas.
Moving Heavy Appliances
When moving between states, it's imperative to move your heavy appliance. The washer, dryer, and washer are heavy. Heavy appliances are heavy and difficult to dismantle and reinstall. Movers can help with this, too. They'll remove, transport, and replace big appliances.
Junk Removal
Recycling is in high demand. Movers can dispose of anything you toss during your move. They will carefully dispose of your rubbish if you hire them. They often recycle this material, so you'll be helping out.
Is Moving To Texas Worth It?
Of course, it is! While it may seem like a big change at first, there are plenty of reasons why moving from Florida to Texas is a great idea. 
First, Texas is the second-largest state in the U.S.A. For starters, the cost of living in Texas is much lower than in Florida. In addition, the climate is more moderate there, so you won't have to deal with the oppressive heat and humidity common in Florida summers. 
And, of course, there's the food: The Lone Star State is known for its barbecue, Tex-Mex, and other delicious cuisines. So if you're considering moving from Florida to Texas, don't hesitate – it's definitely worth it!
GET FREE MOVING QUOTE
Pros & Cons Of Living In Texas
Pros
No state income tax

Excellent education system

Lower cost of living

Lower housing cost

Booming economy

More job opportunities

Year round warm weather

Winter is not too cold
Cons
Weather is hot in summer time

Traffic problem

Higher sales taxes
Despite a few downsides, Texas is a great place to live when you consider all of its advantages.
Why Are People Moving To Texas?
People relocate to Texas for a variety of reasons. Some them are:
Beautiful Weather
As you are moving from The sunshine state to The Lone star state, you are in for a treat weather-wise. Texas is also sunny, and the temperatures are more moderate than what you are used to. So you can expect the weather to be sunny and bright for most of the year, except for a few weeks in the winter when it may be cloudy or foggy.
Lower Tax Rate
Texas has no individual incoмe tax, which may help to explain its econoмic groтth. The state does have a sales tax and several other taxes, but its lack of an incoмe tax has made it attractive to businesses and individual taxpayers. Texas is one of seven states that do not levy an individual incoмe tax.
Great Job Opportunities
Job opportunities are plentiful in the Lone Star State. There are many opportunities in a wide variety of industries. Some of the top employers in the state include Walmart, Dell, and ExxonMobil. These companies offer various opportunities, from entry-level positions to management roles. The unemployment rate is only 4% in Texas.
The state has a diverse economy. So you can find jobs in a variety of industries. It is the next 'Silicon Valley' with many technology companies, including Dell and Texas Instruments. It's also a major hub for energy companies, including ExxonMobil and Phillips 66. If you're looking for a job in the service industry, there are plenty of opportunities as well. The state has the second-largest restaurant industry in the country.
Affordable Housing
Texas is 8% cheaper than Florida. Real estate prices are lower than the national average. In Texas, many different types of affordable housing are available, including apartments, townhouses, and single-family homes. Additionally, the cost of living in Texas is much lower than in Florida, which makes it easier for new residents to afford a comfortable home.
Live Music Capital
When it comes to live music, Texans know to go to Austin. Countless venues throughout the city host live music performances on a nightly basis. You can find anything from country to blues to rock 'n' roll in Austin, and there's always something happening no matter what time of year you visit. Stubb's BBQ, ACL Live at the Moody Theater, and The Saxon Pub are the most famous venues. Austin is the place to be if you're looking for a good time and some great music.
Some Popular Cities To Move In Texas
It is a good idea to relocate to a place where living expenses are lower. There are a few places where a person can live in a budget-friendly and affordable manner. Among them, Brownsville is the cheapest and affordable place to live in. Also here is a list of the popular cities in Texas:
Most Popular Cities
Important Considerations While Moving To Texas From Florida
Before you fix your move date, check out the weather forecast. September or October is the ideal time to move to Texas. You can avoid bad weather conditions if you move during this period.

If you are moving to an upper floor of a building, there might be some rules for using the elevator. Find out the regulations and make sure to reserve the elevator.

A huge vehicle could be used while you relocate your home. For parking heavy cars, certain cities have regulations. Learn about the parking regulations in your new place.

Moving companies need a license and authorization for an interstate relocation like this. Verify the mover you select is licensed and has the right to offer moving services for moving to another state. Moving permits are not necessary in Texas, so you can skip that step.

Ask them whether they have insurance. Three different insurance options are available to you. The least expensive option is released value. There are no additional fees associated with this policy. However, there won't be much coverage. You may get 60 cents per pound per item if lost or damaged. Third-party insurance and full-value protection are further alternatives, both of which demand payment coverage. Talk to the movers you choose about the insurance system.

Changing your address with the post office is another crucial step in the relocation process. By doing this, you can guarantee that your mail will still reach your new residence.

Additionally, make arrangements to transfer your services to your new address and notify your utility company of your move. This covers cable/satellite TV, gas, water, trash, and power.
Conclusion
When moving from Florida to Texas, consider Choosing the best movers. Everyone's moving procedure is different; thus, there's no single solution. However, we compiled a list of trusted movers to speed up your search. We hope this aids your research.
If you are looking for a free quote available online, consider filling out our form. We can provide you with no obligations moving quotes for free!
Happy moving.
FAQ's
Q: What is the best place to move to Texas?
A: The best place to live in Texas is its state capital: Austin. Nearly one million people live there.
Q: How much does transporting a car from Florida to Texas cost?
A: It may cost around 700$ To transport a car from Florida to Texas.
Q: Is Texas Cheaper than Florida?
A: Texas is 8% cheaper than Florida.
Q: What Is the best time to move to Texas from Florida?
A: September or October is the ideal time to move to Texas. You can avoid bad weather conditions if you move during this period.
Q: how to move from Florida to Texas?
A: There are several ways to move from Florida to Texas. You can hire a professional moving company, rent a truck or use a moving container. If you choose to hire a moving company, get quotes from different companies and compare prices before making your decision. When renting a truck, always plan ahead and know how much furniture you need to move so that you can choose the right sized truck for your needs. Lastly, if you move using a moving container, measure your move size and hire the right sized moving container. You just have to load your items into the container and the movers will drive them to your new place.
Q: Is living in Texas or Florida better?
A: There are many reasons why living in Texas is better than living in Florida. For one, Texas has a much more diverse economy than Florida, meaning that there are more job opportunities available. Additionally, Texas has a lower cost of living than Florida, making it more affordable to live there. The state has many different cultural attractions and events, making it a more interesting and exciting place to live. Finally, the weather in Texas is generally more mild than in Florida, making it more comfortable to live there year-round.