If you're planning on moving from California to Texas, you must hire the best movers to get the job done right. Hiring professional movers will give you peace of mind and save you a lot of time and effort. With their help, your move will go smoothly, and you'll be able to enjoy your new home in Texas in no time.
There are plenty of individuals who make this particular interstate move every year. As a result of this high demand, there is severe competition between plenty of interstate movers to attract clients. Movers will help you make your move smooth by providing you with a multitude of services that can ease your burden. There are a lot of considerations to make before you finalize on a mover. We will try to decide as simply for you as possible.
In this article, we will discuss the potential services you can avail of in great detail. Additionally, we will break down how much a mover can cost you. On top of that, we will give you a list of reliable top movers that you can look into to fast-track your research. So keep reading for an easy hack to get free, instant moving quotes!

How Much Do Movers Cost For Moving From California To Texas?
You need to note that your total cost will depend on many external factors. You can estimate your costs by getting a free quote from us. We've included a sample table below to give you an idea of how much your move might cost.
| | | | |
| --- | --- | --- | --- |
| Distance | 1 Bedroom | 2-3 Bedroom | 4-5 Bedroom |
| <50 miles | $595-$1,020 | $1760-$3,190 | $1,920-$6,530 |
| 250 miles | $1,100-$2,250 | $2,300-$4,300 | $4,250-$5,700 |
| 1000 miles+ | $1,500-$3,000 | $3,140-$5,960 | $6,380-$10,010 |
| 2500 miles+ | $1,925-$4,275 | $4,240-$8,550 | $9,550-$14,100 |
Moving Cost Calculator
Knowing your moving costs will put you one step closer. You can get an estimate of the moving cost by using the cost calculator. Simply give your little information and get an estimate for your relocation.
Cost-Affecting Factors For Moving From California To Texas
Mileage
The first point to remember is that long-distance movers such as this, charge a flat rate based on mileage and the cubic weight of your furniture. Hence, the cities you are moving between will alter the flat rate since the mileage will differ. Therefore, if you are moving from Los Angeles to Houston, your cost will be different than if you are moving from San Francisco to Austin.
Cubic Weight Of Furniture And The Size Of Your Home
Additionally, the total cubic weight of your furniture will also depend on how large your home is. Since a one-bedroom apartment typically has less furniture, it's also less expensive to move. Therefore, your flat rate will be higher if you move from a three-bedroom apartment. Hence, your move will be more expensive.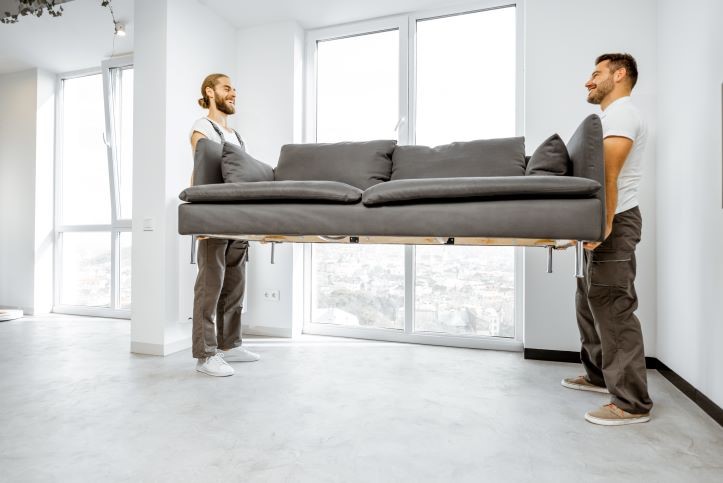 Moving Services
Another thing to remember is that the total number of services you need will play a role in your final cost. The higher the number of services you avail of, the higher your final cost. Additionally, movers have different rates for different services to move from California to Texas. Even within the same service, various options are available, with different rates. Hence, full-packing services cost more than partial-packing services.
Seasons, Festivals, And Holidays
There are plenty of other external factors which go into hiking prices up. For example, the season you are moving during will also play a role in increasing costs. The thing to note is that moving is especially popular during the summer. This is because people have time off from work and school during the summer holidays and can more easily relocate.
Hence, they drive their prices up to keep up with the demand to make a profit. Hence, you may rethink a summer move if that's what you plan! Additionally, moving during holidays like the 4th of July, for instance, will make your move very expensive. This is for the same reason as mentioned. Hence, try not to move during a holiday, during summer, or in the middle of any popular festivals such as International Comic-Con, Austin city limits festivals, or similar ones.
Inbound And Outbound Movers
Whether your move is inbound or outbound will also alter your cost. Inbound moves are moves of the state you are moving into, and outbound moves mean moving out of a state. So if you are moving into a state that most people are moving out of, your move will likely cost a lot more!
Route
Another important factor to mention is the route you are taking. If the route has no stops along the way and no place to rest, that would be inconvenient for the movers. Hence, they are likely to charge more.
Tipping
Please don't forget to tip your movers! It's customary to tip each mover about 15%. So please factor that into your budget as well.
Can You Recommend Some Affordable And Reliable Moving Companies?
Well, of course. We know that budgeting is a very important factor in moving. It's important to be able to budget according to your own needs. For this, you need to know that the mover you are hiring is reliable and affordable.
The issue here is that there are a lot of long-distance moving companies regularly, and they are also affordable and reliable. However, there are a lot of scam movers as well. It isn't easy to discern the two often, especially if you are new to research. To help you circumvent some of these issues, we have compiled a list of 5 reliable and affordable movers.
Please note that this is, of course, not a complete list. This is merely a list that can help to point you in the right direction.
Some affordable movers to move to Texas are:
| | | | | |
| --- | --- | --- | --- | --- |
| Allied Van Lines | 4.9 | USDOT- 076235 | ICCMC- 15735 | Price- $$ |
| American Van Lines | 4.8 | USDOT- 614506 | ICCMC- 294798 | Price- $$$ |
| International Van Lines | 4.8 | USDOT- 2293832 | ICCMC- 796971 | Price- $$ |
| JK Moving Services | 4.7 | USDOT- 1065394 | ICCMC- 196957 | Price- $$ |
| United Van Lines | 4.6 | USDOT- 77949 | ICCMC- 67234 | Price- $$$ |
Moving Quotes
If you are looking for an exact cost to know the rate of California-to-Texas movers, there are plenty of ways to get quotes. The first obvious way is to get in touch with the movers directly. Their quotes are often listed on their website. You can also call the movers up to get a cost estimate. 
An easy way to get rates is by accessing free quotes online. If you're looking for free moving quotes, we can help you with that! If you have a few minutes, consider filling out our form. BuzzMoving has access to plenty of licensed, reliable movers who can help you move from California to Texas. Upon filling out our form, you can access instant free no-strings-attached moving quotes! This can help you compare rates between reliable movers easily.
Services Provided By The Movers
You will require assistance when moving from California to The Lone Star State. Hiring professional movers is the best way to get the help you need. A professional moving company can handle most of the heavy lifting for you. However, the biggest selling point for movers moving from California to Texas is that they offer many specialized quality moving services. All of these services will be catered to your needs.
Packing And Unpacking Services
Moving not only requires you to relocate, but it also means you will have to pack all of your belongings properly. When packing, you need to take a lot of factors into consideration. You must have good wrapping material. Additionally, these materials should be able to protect the furniture from damage.
Movers have such specialized packing material. In addition, they can offer a range of packing equipment from cardboard to styrofoam to soft blankets. Depending on your requirements, you can either avail of a full or partial packing service.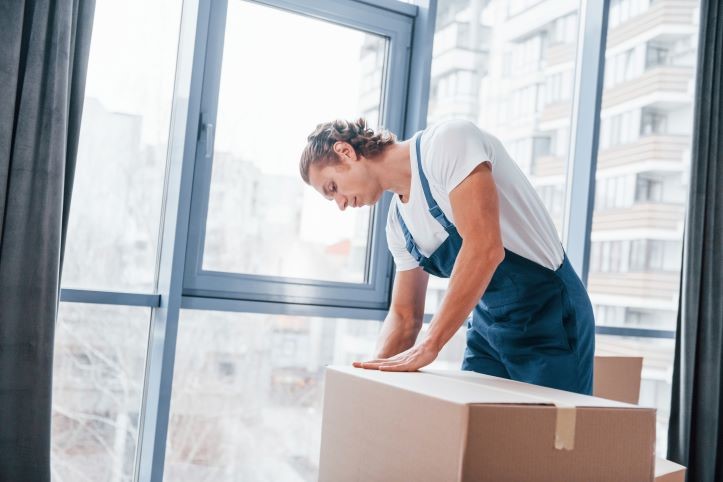 If you need a full packing service, the movers will pack your furniture. If you need a partial packing service, they will only pack the furniture you want them to pack. You will need to pack the rest of your furniture by yourself!
Movers also simultaneously provide unpacking services. After you have relocated, they will unpack your furniture for you.
Storage And Rental Services
Storing your furniture in appropriate places is essential when you're moving. However, not everyone has adequate storage space. Not to mention, not everyone owns a large vehicle that you can use to drive all your furniture to your new home!
Companies which move from California to Texas are aware of this problem. Hence, they provide both rental and storage services. If you require storage services, they will provide you with a large storage unit at an affordable cost. You can keep all your belongings there. Then, on the day of the move, they will drive the storage unit from your home in The Golden State to your new home in this lone star state.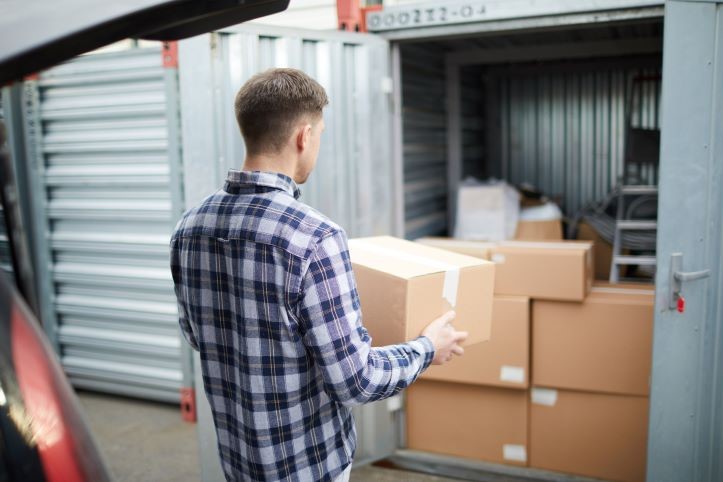 They will provide you with a large rental vehicle if you require rental services. The movers will also drive the vehicle to your new home.
Moving Heavy Appliances
Moving your washing machines, dishwashers and dryers can be a huge hassle. Not to mention, learning to install and uninstall these appliances is also troublesome. Thankfully, long-distance movers provide these services as well. They will uninstall, move and reinstall your heavy appliances for you.
Shipping Services
If you own a car but you are not driving the car to your new home, you will need to ship the vehicle across state lines. To help facilitate this shipping, movers will provide you with shipping services themselves! Movers who move from California to Texas are well known for helping you easily move your vehicles across state lines.
Junk Removal
You may need to throw a lot of your belongings away when moving. If that sounds like your case, you should consider availing of junk removal services. First, you will need to instruct the movers on which of your belongings aren't going to make a move. Then, they will promptly remove all of that furniture for you.
Moving Single Pieces Of Furniture
Many individuals move across state lines and are afraid of damaging one specific piece of furniture. Unfortunately, there are plenty of reasons to be cautious, whether it's an expensive art piece, a grand piano, or a pool table. Either that furniture is too rare, too expensive, or too fragile.
If this is your case, you need not worry. Movers who move from California to Texas,  offer you the option of moving a single piece of furniture. So there's no risk of harm to your furnishings! They will be in safe hands.
What To Look For When You're Searching For A Reliable Mover
When looking for a reliable mover, you must look for a few key things. The first is to ensure the mover has a license. When pursuing through websites, you will see the ICC-MC and US DOT numbers on their websites. If your mover doesn't provide these details, they may not be legitimate. So best to do some further research on that front.
Secondly, you should ensure that the mover has a good rating. Usually, we go for movers with a rating of 5. This rating suggests that the mover has had many happy past clients who have deemed this mover reliable. Get a free quote from your selected mover. The best way to find reliable movers is to honestly ask people who have moved before. You can join social media moving groups where people talk about their moving experiences.
Furthermore, an additional plus side has a mover who has an accessible helpline. Some movers have direct helpline numbers that you can call. Others have a 24/7 live chat that you can access. Regardless of the medium of that helpline, the helpline itself must exist. Contact the customer service representatives if you need more information.
Buzmoving has the largest network of insured, experienced, and licensed moving companies nationwide. So, get a free quote now and choose the best suited mover for you.
Additional Moving Notes
Do Your Research
Hiring long-distance movers to move from California to Texas is a huge part of your moving process, but it isn't the entirety. You will need to make sure to research movers and their plenty of additional factors. Firstly, you will need to cut ties with your previous state when moving to a new one. This means you need to look into moving your house and your business if you own one.
Change Your Mailing Address
You will need to change your mail forwarding address for a cross-country move like this. You will also need to get a Texas license and register your vehicle with the Texas DMV. The Texas DMV phone number is (512) 389-6800. Note that you will need to let the California DMV know of your change of address within 30 days of your move. The same goes for the Texas DMV. In addition, many individuals must sit for a vision and road test after applying for their Texas driving license.
Take An Insurance Policy
Some moving companies indeed carry insurance. Still, it's important to consider which movers have insurance and which don't. This is because you will need to budget differently depending on which mover you choose.
The three major types of insurance companies to research are health, car, and home. For example, if you consider buying a home, the real estate company may obligate you to get home insurance. They do this to ensure that you can pay back your mortgage. Likewise, if you own a car, you should look into Texas car insurance as soon as possible. Not to mention, registering for health insurance is a very easy process. All you need to do is register on a website and select Texas as your state.
Setting Up The Utility
Additional research would include looking at gas, water, and electricity companies. Not to mention, you need to look at internet providers as well. Finally, you should consider public transportation costs if you haven't already. The first step should be ensuring you have a job before moving. You may need proof of employment to become a Texas citizen.
Some Cheapest Moving Options For Moving From CA To TX
There are numerous ways to save money when moving from one location to another. If you're looking for the cheapest way to move from California to Texas, here are a few options.
Hire A Moving Truck
Many full-service movers offer truck rental services. Renting a truck is the most cost-effective way to relocate from one state to another.
A studio apartment will cost between $1200 and $1700 to rent a truck. If you move to a 2-3 bedroom apartment, the cost will rise. The price ranges between $1300 and $1900. Moving a four-bedroom apartment could cost between $1550 and $2350.
Hire movers
If you don't want to deal with the stress of moving, you can hire long-distance movers. Get quotes from movers and compare them. Look for the best moving companies online and compare prices.
Hiring California movers will cost you between $1300 and $5500 for a one-bedroom apartment. Moving a 2-3 bedroom apartment will cost you between $3100 and $6900. A larger move will cost you between $5500 and $9800.
Rent A Moving Container
You must pack your belongings and load them into the container during this process. The movers will bring a container to your house and load it before transporting it to your new home.
A studio apartment in a container will cost you between $1400 and $2500 to rent. If you move a 2-3 bedroom apartment, the cost will rise to $2500-$3750. A larger move will cost you between $3350 and $4650.
Do It Yourself (DIY) Move
This is the most cost-effective method of moving from one state to another. You will be responsible for everything from packing to unloading during this process. You are not required to pay the movers or any other bills. That is a difficult task, and many people avoid it because of it.
Hire A Moving Trailer
The moving trailer does not require any gas or fuel to operate. Simply attach it to your car or vehicle and drive away. You can save money by renting a trailer. Customers of interstate moving companies can take advantage of this service. You can easily relocate your belongings by hiring a trailer. This is a less expensive option than hiring a full-service mover.
Is Moving To Texas From California A Good Idea?
Of course, it is a good idea! Moving to Texas from California means you'll be getting out of the high-tax, high-cost state of California and into the more affordable and business-friendly state of Texas. Plus, there are plenty of things to love about living in Texas, from the mild climate to the Southern hospitality. Here we described the differences between the Golden State and the Lone Star State.
Most Popular Cities To Move
What Is Texas Like?
Warm Weather
The weather in Texas is usually very warm. In the summer, the temperatures can get up into the triple digits, but even in the winter, it is usually mild and sunny. This makes Texas a great place to live since you can enjoy the outdoors all year round. The beaches in Texas are also some of the most beautiful in the country, and with the weather being so nice most of the time, it's no wonder that so many people choose to call Texas home.
No Individual Income Tax
Texas is one of the few states in the US that does not have an income tax. This makes it a popular destination for people and businesses looking to save on taxes. In addition, Texas has a lower overall tax rate than the national average. This combination of factors makes Texas an attractive place to live or do business. The sales tax rate in Texas is also relatively low, at only 6.25%.
Affordable Housing Costs
In Texas, housing prices are lower than the national average. Housing prices in Texas have been rising steadily over the past few years, but they are still relatively affordable compared to other states.
Job Opportunities
The job market in Texas is booming. With a low cost of living and a strong economy, Texas is a great place to live and work. The state's most important economic sectors are energy, technology, and manufacturing. There are plenty of job opportunities in these industries, and the average salary is high compared to other states. Texas is the place for you if you're looking for a great job in a booming economy.
Friendly People
One of the kindest people you will ever meet is a Texan. They are always willing to help a neighbor, and they are always up for a good conversation. Whether in a small town or a big city, you will always feel welcomed by the Texas residents. Southern hospitality is alive and well in Texas, and you will quickly feel like a part of the community.
Famous Universities
There are some famous Universities to ensure the best education for you. Also, it has some popular cities and places to visit.  The universities are:
Sports
The sports teams of Texas are some of the best in the country. The Dallas Cowboys and the San Antonio Spurs are both perennial championship contenders. Other notable teams in the state include the Houston Rockets, Houston Astros, Dallas Stars, Dallas Mavericks, and the Texas Rangers. With so many great teams to choose from, it's no wonder that sports are such a big part of Texas culture. In addition, it is a great place for young professionals. 
Live Music
If you're looking for a place to experience some of the best live music in the country, Texas is the place to be. From Houston to Austin to Dallas, countless venues showcase everything from country to blues to rock 'n' roll. And if you're a fan of the Houston Livestock Show and Rodeo, you're in luck – that event alone features dozens of concerts and performances each year. So whether you're one of the music lovers or just looking for a good time, Texas has something for you. 
Conclusion
Long-distance moves like this are not an easy task by any means, and there are certain decisions you can make for yourself which will make it easier. Hiring long-distance movers that can move from The Golden State to The Lone Star State is one such decision. Please make sure to do plenty of research before committing to a particular company. Consider Buzzmoving as your moving assistant. Our expert movers will help you to move from California to Texas. 
If you are looking for easy ways to estimate your cost, please consider filling out the online form we mentioned previously. You can get instant access to free moving quotes from us. The best part? The quotes come with no strings attached. Therefore, you can easily make the best decision for yourself by availing free quote. We hope your move goes smoothly!
FAQ's
Q: How much does it cost to move to Texas from California?
A: The average cost of a long-distance move from California to Texas is $3,500.
Q: Why are people moving to Texas?
A: It's no secret that the economy in Texas is luring people there. They hope to have access to desirable career options and sufficient financial resources to support those choices.
Learn more: