Are you considering moving from Ohio to Florida? Then let me tell you, you are not alone if this is the case. Thousands of people move to the sunshine state for warmer weather, sunlight, and beaches. The exact distance from Ohio to Florida is 1060 miles. Living in Florida has a lot to offer, from its year-round mild temps to its white-sand beaches. FL has a lot to offer in the way of outdoor activities, as well as a diverse culture and tasty food. Furthermore, in comparison to many other states, The state is relatively affordable. FL is an excellent place for families and seniors because it has many jobs and cheap housing.

Relocating from Ohio to Florida will be exciting but challenging. Whether this is your first move across state lines or not, you need to be ready. First, let's look at what Florida offers and some tips for moving from a long distance. Then hire a moving company who are professional in nature. Compare that company to others and move to your destination. However, we are going to tell you how this actually works.
How Much Does It Cost To Move From Ohio To Florida?
The approximate cost is around 3600$ for the move from OH. It depends on so many factors.
Interstate Moving Costs
Various things will determine the price of your move to FL. These include the number of staff, distance, and whether you'll hire a professional moving company. When moving out of state, you have several options that can affect the cost.
However, we have made a table for you in which you will get an idea of the average moving cost.
| | | | |
| --- | --- | --- | --- |
| Distance | 1 Bedroom | 2-3 Bedroom | 4-5 Bedroom |
| <50 miles | $595-$1,020 | $1760-$3,190 | $1,920-$6,530 |
| 250 miles | $1,100-$2,250 | $2,300-$4,300 | $4,250-$5,700 |
| 1000 miles+ | $1,500-$3,000 | $3,140-$5,960 | $6,380-$10,010 |
| 2500 miles+ | $1,925-$4,275 | $4,240-$8,550 | $9,550-$14,100 |
Moving Cost Calculator
When you are planning for relocating from OH, it is essential to calculate the cost of moving services in advance. This will help you budget for your move and avoid any surprises. Relocation costs vary depending on the exact distance, home size, furniture, and goods. The moving cost mainly depends on several factors, including your move size, moving services, distance, and additional services.
Use our calculation system to get a free estimate from the top movers. You will get a free quote to consider the moving price.
Moving Checklist For Moving from Ohio to Florida
| Task | Timeline |
| --- | --- |
| Research moving companies | 2-3 months before move |
| Get quotes from at least 3 companies | 2-3 months before move |
| Book a moving company | 1-2 months before move |
| Notify landlord or sell your home | 2-3 months before move |
| Donate or sell unwanted items | 1-2 months before move |
| Notify utility companies | 2-3 weeks before move |
| Transfer or cancel memberships | 2-3 weeks before move |
| Update your address with the USPS | 1-2 weeks before move |
| Pack non-essential items | 2-3 weeks before move |
| Pack essential items | 1 week before move |
| Arrange for storage or disposal | 1 week before move |
| Confirm details with moving company | 1-2 days before move |
| Load and transport belongings | Moving day |
| Unload and unpack belongings | 1-2 days after move |
| Register your car and get a FL license | Within 30 days of move |
| Register to vote in Florida | Within 30 days of move |
| Find new doctors and healthcare | Within 30 days of move |
| Register for utilities and services | Within 30 days of move |
| Explore your new community | Within 30 days of move |
Which Movers You Should Hire While Moving Long Distance Move
Long Distance Moving Companies
Professional movers can pack, load, transport, and unpack long-distance moves. Unfortunately, while this is one of the handiest solutions, it also has the most expensive price tag.
We know that moving costs are a vital factor. As a result, you could be seeking low-cost movers who can relocate you from Ohio to Florida. We've developed a list of reputable movers for relocating to FL.
Please note that this is not an exhaustive list but rather a starting point! This will assist you in speeding your search for the perfect mover.
| | | | | |
| --- | --- | --- | --- | --- |
| Allied Van Lines | Star 5 | USDot 76235 | MC 15735 | Price $$$ |
| North American Van lines | Star 5 | USDot 70851 | MC 107012 | Price $$$ |
| Alliance Movers | Star 5 | USDot 76235 | MC 15735 | Price $$$ |
| Infinity Van Lines | Star 4.7 | USDot 1589011 | MC 588217 | Price $$$ |
| Finest Movers Inc | Star 4.6 | USDot 1896009 | MC 681911 | Price $$ |
Consideration While Choosing A Mover from Ohio to Florida
When you decided to move from OH, the first thing matters is to select a mover. The mover should be experienced. There are some other facts we need to look for. These are:
Check mover's license: Long-distance movers must have a license, that should be up to date. Before selecting a mover, check whether they have any licenses or not.
Hire an experienced mover: Look at the company's employees. You must hire a mover who is experienced in moving and also has the moving tools. 
Mover's reputation: Search online about the mover's reputation. You can ask some of their customer who moved recently. 
Read reviews and ratings: When you select a mover, look at their customer review and rating. Also, ask your friends and family members if they know the mover. 
Ask about cost: Sometimes, movers charge an extra amount which is called a hidden charge. Be cautious about the hidden charge. Ask your mover if they have any hidden charges. 
Why You Should Rent A Truck
If you're not relocating many things, renting a truck can be a good alternative. If you're relocating from a small apartment, for example, you might be able to do it on your own. You'll need to budget for the cost of renting a moving truck, vehicle insurance, as well as meals, petrol, and hotel.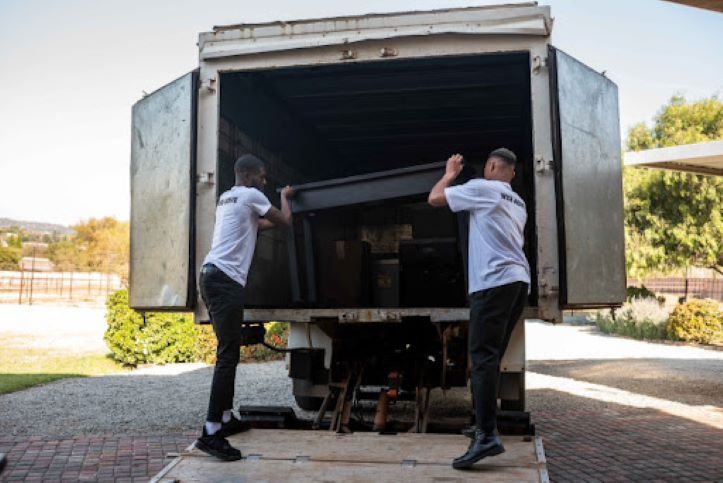 Tips For Moving to Florida from Ohio
Relocating from Ohio to Florida is a big undertaking, so take precautions. Unlike a local move, you won't have the luxury of multiple journeys, so make the process as simple as possible. Here are some pointers for making a long-distance move go smoothly:
Make a Budget: Moving to a new state can be expensive, and you will need to budget for the costs of the move itself as well as any other expenses you may incur in your new location. This may involve finding ways to cut costs.
Purge and Declutter: Relocating to FL can be an excellent time to clean. The less you have to pack; the quicker and less costly your relocation will be.
Pack Ahead Of Time: As soon as you know you're relocating, you should start packing. Waiting till the last minute might increase stress and make the task more difficult.
Make A Moveable Checklist: There is much to do when migrating to a new state. Keep an organized moving checklist to ensure you don't forget anything.
Be Sure To Enlist Help: It's important to have help while relocating from Ohio to Florida. Begin by enlisting the assistance of relatives or friends to assist with the packing. To make the process go more smoothly, you may consider hiring an expert. Renting a storage container or hiring movers can be helpful in many situations. Remember, both Ohio and Florida movers provide customers with the best services.
Transfer Legal Papers: There are a number of legal issues that you may need to address when moving to a new state, such as obtaining a new driver's license and registering to vote. You may also need to update your will and other legal documents to reflect your new address. Do this before you move there to avoid any problems.
Adjust To Your New Environment: Be Prepared. Visit your new area one or two times before you move there. You will need to adjust to living in a new state, which may involve getting to know your new community, finding new doctors and other service providers, and possibly even making new friends.
What Are The Best Things About Living In Florida?
You should know some facts about Florida when you are moving. The facts are:
Weather
It's no surprise that the sunshine state is one of the most popular states for newcomers. To begin with, Florida has a range of the best weather in the country. You will find the hot and humid summers there. The sunshine state has year-round warm weather and abundant sunshine, which is perfect for swimming and going to the beach. Average temperatures here are 75 degrees, and there are 300 sunny days per year.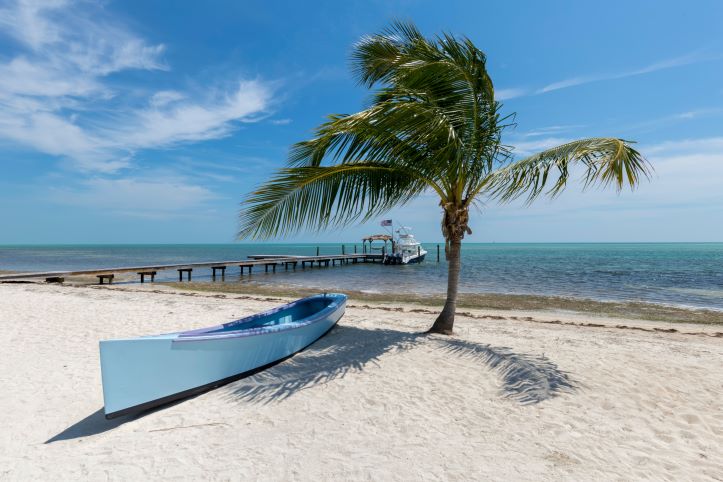 Beautiful Beaches
Florida has hundreds of miles of world-class beaches. Popular state activities are swimming, fishing, boating, scuba diving, snorkeling, and paddle boarding.
Florida offers award-winning beaches like Clearwater, Siesta, and Daytona.
Panama city beach is home to many different kinds of wildlife. You can find alligators, turtles, dolphins, and more.
West palm beach is on the east coast of Florida, about 60 miles north of Miami.
The Atlantic Ocean offers swimming, boating, fishing, and viewing.
Wildlife
The Sunshine State is home to a wealth of wildlife, from the alligator to the manatee. Here's a look at some of the state's most iconic creatures.
Alligators are a common sight in Florida, especially in the Everglades. These reptiles can grow up to 15 feet long and weigh over 1000 pounds.
The manatee is another well-known Florida resident. These gentle giants can weigh up to 4000 pounds and measure up to 13 feet long.
This is home to many birds, such as the roseate spoonbill, bald eagle, and sandhill crane.
In addition to its many land-dwelling creatures, Florida has rich marine life. Common sightings include dolphins, rays, and sea turtles. If you are relocating from Ohio to Florida, you are welcome to enjoy the beautiful wildlife of FL.
Lifestyle
Relocating to Florida can be a big change in lifestyle. In Ohio, the winters are cold and often snowy, while in Florida, the winters are mild and mostly sunny. This can be a big change for someone who is used to the colder weather.
In addition, the culture in FL is different from OH. There are a lot of Midwestern values, such as hard work and family-orientedness. In FL, there is more of a Southern culture, which includes a focus on hospitality and leisure. This can also be a big change for someone who is relocating from one state to another. The Florida residents are welcoming and friendly in nature.
Overall, it can be exciting to experience new things, but it can also be challenging to adapt to a new way of life.
Great Job Opportunities
There are many great job opportunities in this state. You may get an excellent job in FL whether you want to work in healthcare, technology, or any other sector.
Sunshine state has some of the best hospitals and medical facilities in the country. This indicates that there are several employment chances in the healthcare field.
There are also a lot of great schools and universities in FL. So those who want to become teachers have a good chance of getting a job at one of these places
Affordability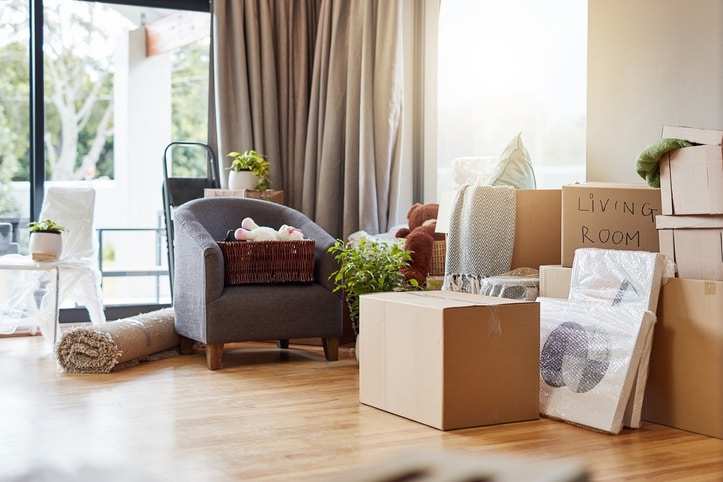 "Housing options" are really an important factor when moving to a new place. The housing market in Florida is quite affordable.
The low living expenses are another reason so many people choose to move to FL. You may be surprised to learn that FL is relatively inexpensive with so much to offer. While cities like Miami can be pricey, the rest of the state has a lower cost of living than the national average. FL's commodities, services, healthcare, and housing are below average. The real estate prices here are a little higher than in OH.
Tourism, agriculture, international trade, and construction expects to boost the state's economy.
Besides, this is one of only seven states that does not impose a state income tax, but the national average for state income tax is 4.1%. So this is yet another option for Floridians to save a little cash.
Great Education System
The higher education system in the state of Florida has been ranked number one in the nation by U.S. News & World Report for the last five years in a row. The state of Florida is home to a number of public colleges and universities, some of which are ranked among the top 100 public institutions in the United States, several of which are positioned among the top 20, and one of which is ranked among the top five.
Major Cities In Florida
Many major cities in Florida include Miami, Orlando, Tampa, and Jacksonville. Each of these cities has its own unique culture and attractions. 
Miami is known for its beaches and nightlife.

Orlando is home to Walt Disney World and Universal Studios. 

Tampa is a popular tourist destination for its museums and historical sites. 

Jacksonville is a major city for business and finance. 
So Much To Do When Moving to Florida
There is so much to do in FL that it can be hard to know where to start. Whether you're interested in exploring the state's natural beauty, checking out its exciting theme parks, or simply relaxing on its sunny beaches with the most desirable weather, there's something for everyone.
Walt Disney World and Universal Studios in FL are one of the most popular vacation destinations in the world. Millions of people visit each year to enjoy the numerous theme parks, rides, shows, and the atmosphere of the Magic Kingdom. Besides Walt Disney World, there are some other exciting theme parks.
Clearwater beach in the sunshine state is a beautiful place to visit. It has warm weather and the water is clear. There are many things to do on clearwater beach, such as swimming, sunbathing, fishing, and more.
They have many professional sports teams. For example, the Tampa Bay Buccaneers and The Miami Dolphins are the two professional football teams in FL. Two professional basketball teams and two professional baseball teams are Orlando Magic and the Miami Heat, Miami Marlins, and Tampa Bay Rays, respectively. Also, there are professional hockey teams.
Best Places to Live in Florida When Moving From Ohio
There are many great cities to consider living in while relocating to FL, but some stand out above the rest. These Florida cities have lovely weather, plenty of amenities, and a booming economy.
Orlando
Orlando is a popular tourist destination and a fantastic spot for young individuals to live. This is located in central Florida. The city is home to some of the best schools in the state. In addition, it has a strong economy, plenty of jobs, and a wide range of housing options.
Tampa
If you're looking for a place to move to in FL that's perfect for young adults, look no further than Tampa. This city boasts a vibrant nightlife scene and plenty of outdoor activities. In addition, Tampa's low cost of living and strong employment market makes it a perfect spot to establish a career or raise a family.
Miami
Miami is a world-renowned city and a great place to live. The city is in South Florida. The city has a strong economy, plenty of jobs, and a wide range of housing options. As a result, Florida residents and visitors flock to Miami Beach to enjoy the sun, sand, and surf. Overall, Miami is a city that you never want to leave in your entire life.
Jacksonville
Jacksonville has several family-friendly activities and services. The city also has a strong economy, making it a great place to live if you're looking for a stable job market.
Tallahassee
Tallahassee is the capital of Florida, and it's also a great place to live for young adults. Florida State University (FSU) is in Tallahassee. It was also ranked as the 39th best public university in the nation by U.S. News & World Report in 2019. The city has a strong economy, plenty of jobs, and a wide range of housing options.
 These are just a few of the great cities to move to FL. These are Florida's best cities for weather, amenities, and economy.
To know more about places you can watch this video too:
Final Thoughts
There is no such thing as a one-size-fits-all answer for everyone's relocation issues. There are, nevertheless, some general guidelines that should be adhered to.
One is to conduct as much research as possible before hiring professional movers. Learn everything you can about the city where you'll be relocating. You should also check your new place's insurance, transportation, and income tax.
There are numerous methods for calculating costs. Getting immediate quotes online is one of the most effective methods. You can acquire them from us to make the most significant decision possible.
Buzzmoving has a collection of professional movers. Our young professionals will give you a better relocating experience. Get a free quote today if you want to have a safe move.
Have a fantastic time on your new adventure!
FAQ's
Q: Should I move to Florida from Ohio?
A: Yes! You should move to Florida from Ohio. Florida has a charming lifestyle, great schools, and so on. The living expense is also affordable.
Q: Is moving to Florida worth it?
A: Yes! FL has a lower living index. It has no income tax, sunny weather, and a great employment opportunity. The neighbors are friendly.
Q: Why do people move from Ohio to Florida?
A: People come to Fl for its warm weather, beautiful coastline, and lifestyle. It has warm weather year-round.
Q: Which part of Florida is best to live in?
A: Jacksonville, Melbourne, Sarasota, Pensacola, Tampa, etc are some cities that are best for living. Consider these cities while relocating. Do your own research before the move.