Are you considering moving from Ohio to Florida? Then let me tell you, you are not alone if this is the case. Thousands of people move to Florida for the warmer weather, sunlight, and beaches. Living in Florida has a lot to offer, from its year-round mild temps to its white-sand beaches. Florida has a lot to offer in the way of outdoor activities, as well as a diverse culture and tasty food. Furthermore, in comparison to many other states, Florida is relatively affordable. Florida is an excellent place for families and seniors because it has many jobs and cheap housing.
Moving from Ohio to Florida will be exciting but challenging. Whether this is your first move across state lines or not, you need to be ready. First, let's look at what Florida offers and some tips for moving from a long distance.
What Are The Best Things About Living In Florida?
You should know some facts about Florida when moving from Ohio to Florida. The facts are:
Weather
It's no surprise that Florida is one of the most popular states for newcomers. To begin with, Florida has a range of best weather in the country. Florida has year-round warm weather and abundant sunshine, which is perfect for swimming and going to the beach. Average temperatures in Florida are 75 degrees, and there are 300 sunny days per year.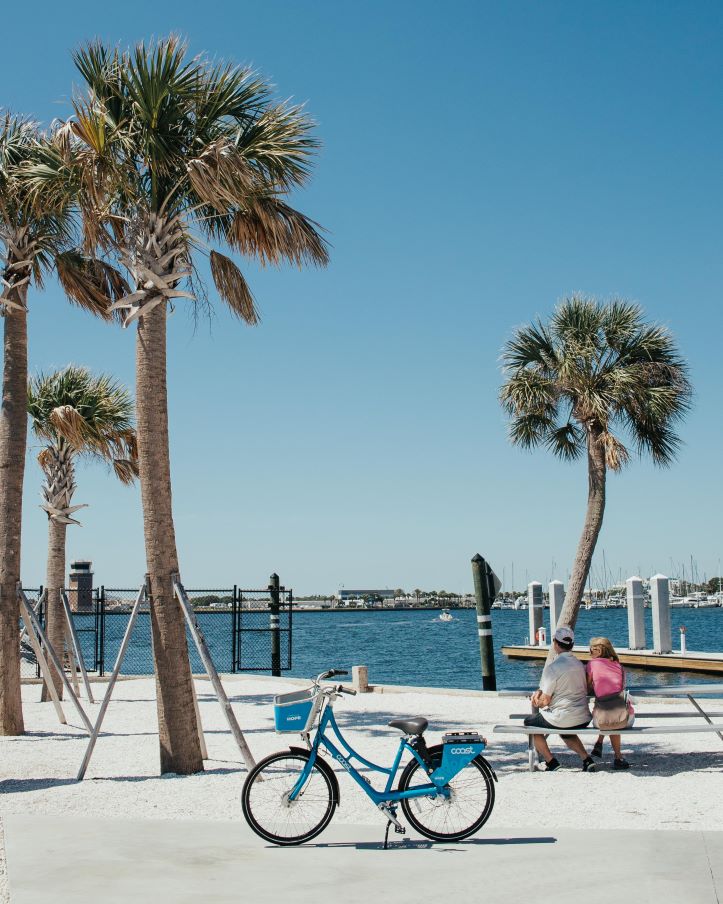 Beautiful Beaches
Florida has hundreds of miles of world-class beaches. Popular state activities are swimming, fishing, boating, scuba diving, snorkeling, and paddle boarding.
Florida offers award-winning beaches like Clearwater, Siesta, and Daytona.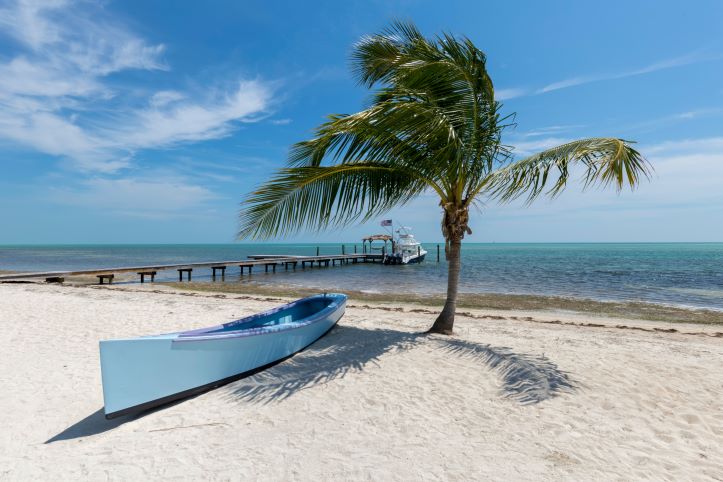 Panama city beach is home to many different kinds of wildlife. You can find alligators, turtles, dolphins, and more.
West palm beach is on the east coast of Florida, about 60 miles north of Miami.
The Atlantic Ocean offers swimming, boating, fishing, and viewing.
Wildlife
The Sunshine State is home to a wealth of wildlife, from the alligator to the manatee. Here's a look at some of the state's most iconic creatures.
Alligators are a common sight in Florida, especially in the Everglades. These reptiles can grow up to 15 feet long and weigh over 1000 pounds.
The manatee is another well-known Florida resident. These gentle giants can weigh up to 4000 pounds and measure up to 13 feet long.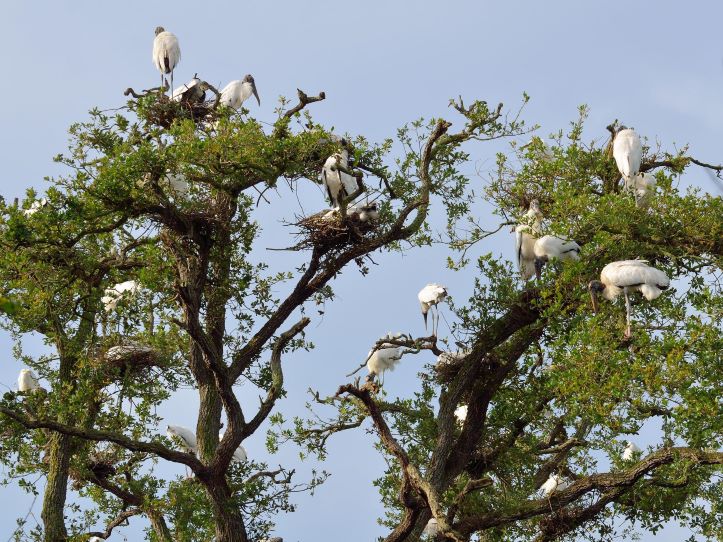 Florida is home to many birds, such as the roseate spoonbill, bald eagle, and sandhill crane.
In addition to its many land-dwelling creatures, Florida has rich marine life. Common sightings include dolphins, rays, and sea turtles. If you are moving from Ohio to Florida, you are welcome to enjoy the beautiful wildlife of Florida.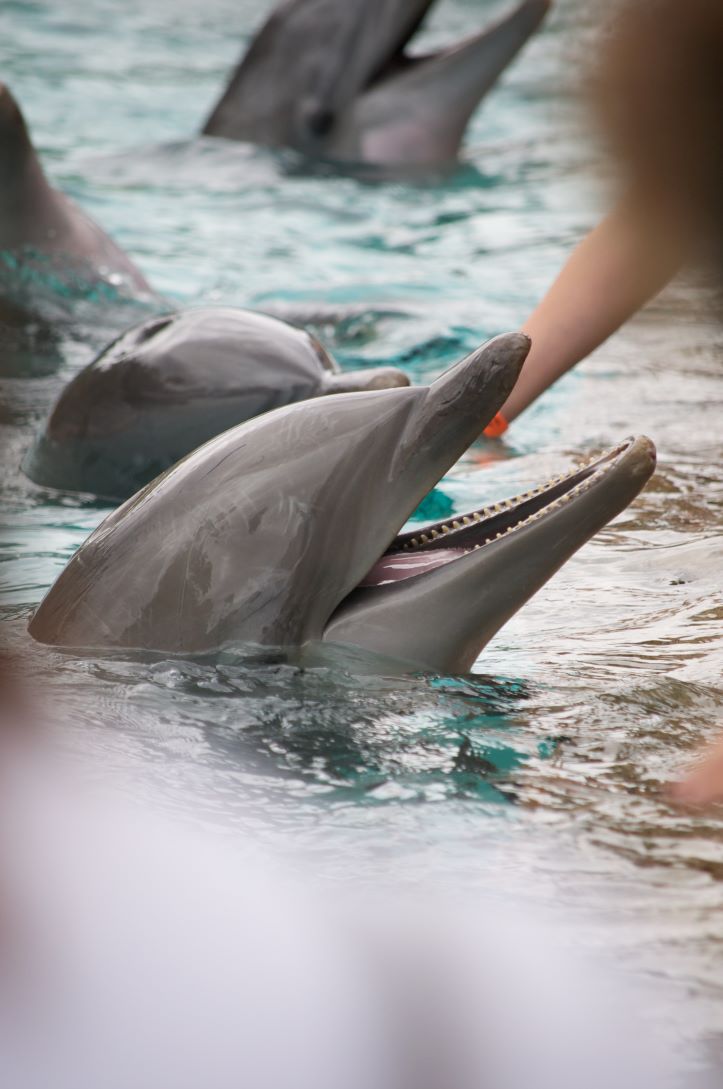 Great Job Opportunities
There are many great job opportunities in the state of Florida. You may get an excellent job in Florida whether you want to work in healthcare, technology, or any other sector.
Florida has some of the best hospitals and medical facilities in the country. This indicates that there are several employment chances in the healthcare field.
There are also a lot of great schools and universities in Florida. So those who want to become teachers have a good chance of getting a job at one of these places.
Affordability
The low living expenses is another reason so many people choose to move to Florida.
You may be surprised to learn that Florida is relatively inexpensive with so much to offer. While cities like Miami can be pricey, the rest of the state has a lower cost of living than the national average. Florida's commodities, services, healthcare, and housing are below average.
Tourism, agriculture, international trade, and construction expects to boost the state's economy.
Besides, Florida is one of only seven states that does not impose a state income tax. So this is yet another option for Floridians to save a little cash.
Major Cities In Florida
Many major cities in Florida include Miami, Orlando, Tampa, and Jacksonville. Each of these cities has its own unique culture and attractions. 
Miami is known for its beaches and nightlife.

Orlando is home to Walt Disney World and Universal Studios. 

Tampa is a popular tourist destination for its museums and historical sites. 

Jacksonville is a major city for business and finance. 
So Much To Do
There is so much to do in Florida that it can be hard to know where to start. Whether you're interested in exploring the state's natural beauty, checking out its exciting theme parks, or simply relaxing on its sunny beaches with the most desirable weather, there's something for everyone in Florida.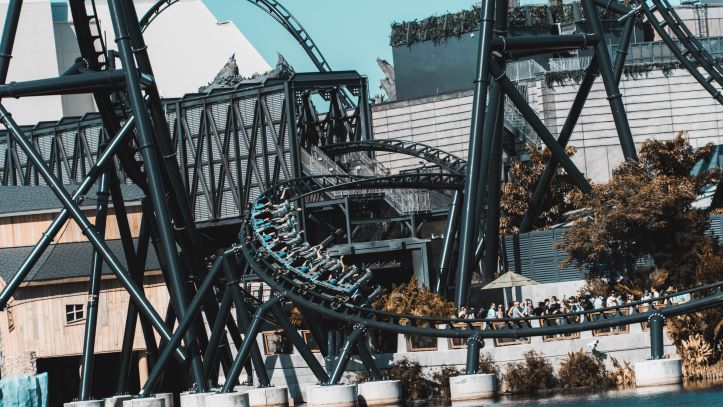 Disney World in Florida is one of the most popular vacation destinations in the world. Millions of people visit each year to enjoy the numerous theme parks, rides, shows, and the atmosphere of the Magic Kingdom.
Clearwater beach in Florida is a beautiful place to visit. It has warm weather and the water is clear. there are many things to do on clearwater beach, such as swimming, sunbathing, fishing, and more.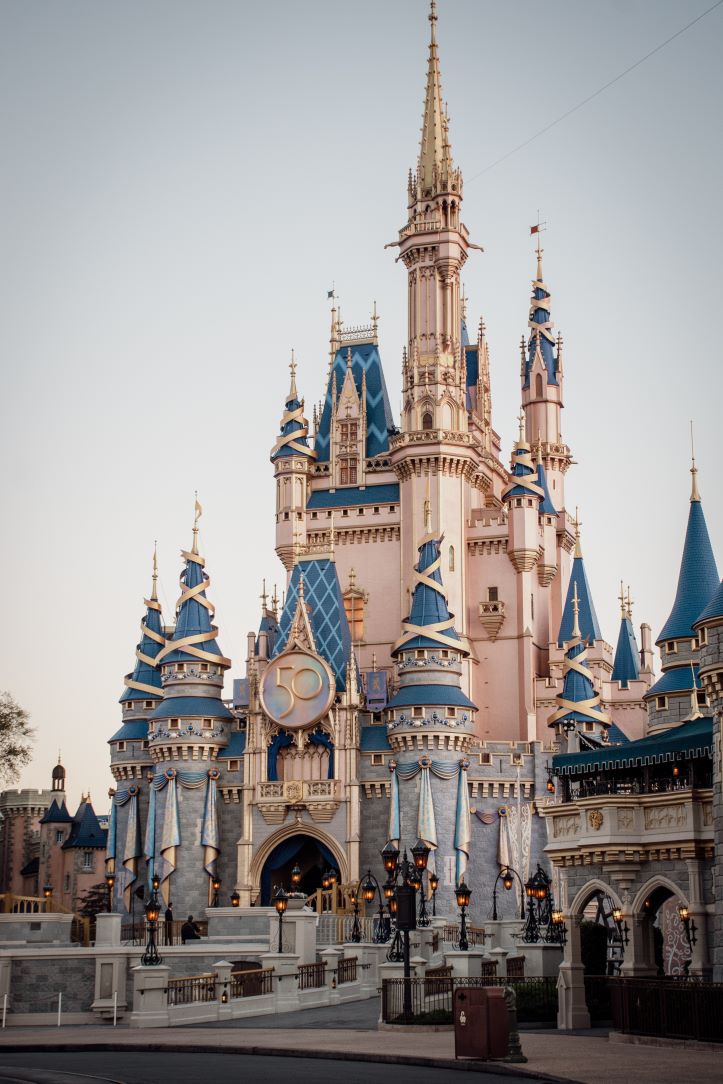 They have many professional sports teams. For example, there are two professional football teams in Florida. The Tampa Bay Buccaneers and The Miami Dolphins.
To Learn more, Click Here.
Best Places to live in Florida for Young Adults and Families
There are many great cities to consider living in while moving from Ohio to Florida, but some stand out above the rest. These Florida cities have lovely weather, plenty of amenities, and a booming economy.
Orlando-

Orlando is a popular tourist destination and a fantastic spot for young individuals to live. The city is home to some of the best schools in the state. In addition, it has a strong economy, plenty of jobs, and a wide range of housing options.
Tampa-

If you're looking for a place to move to in Florida that's perfect for young adults, look no further than Tampa. This city boasts a vibrant nightlife scene and plenty of outdoor activities. In addition, Tampa's low cost of living and strong employment market makes it a perfect spot to establish a career or raise a family.
Miami-

Miami is a world-renowned city and a great place to live. The city has a strong economy, plenty of jobs, and a wide range of housing options. As a result, Florida residents and visitors flock to Miami Beach to enjoy the sun, sand, and surf.
Jacksonville-

Jacksonville has several family-friendly activities and services. The city also has a strong economy, making it a great place to live if you're looking for a stable job market.
Tallahassee-

Tallahassee is the capital of Florida, and it's also a great place to live for young adults. Florida State University (FSU) is in Tallahassee. It was also ranked as the 39th best public university in the nation by U.S. News & World Report in 2019. The city has a strong economy, plenty of jobs, and a wide range of housing options.
These are just a few of the great cities to move to in Florida. These are Florida's best cities for weather, amenities, and economy.
How Much It Will Cost You To Move From Ohio To Florida
Moving Cost Calculator
When you are planning for moving from Ohio to Florida, it is essential to calculate the cost of moving services in advance. This will help you budget for your move and avoid any surprises. Moving costs vary depending on the exact distance, home size, furniture, and goods.
Use our calculation system to get a free estimate from the top movers. You will get a free quote to consider the moving price.  GET FREE MOVING QUOTE
Interstate Moving Costs
Various things will determine the price of your move from Ohio to Florida. These include the number of stuffs, distance, and whether you'll hire professional moving company. When moving out of state, you have several options that can affect the cost.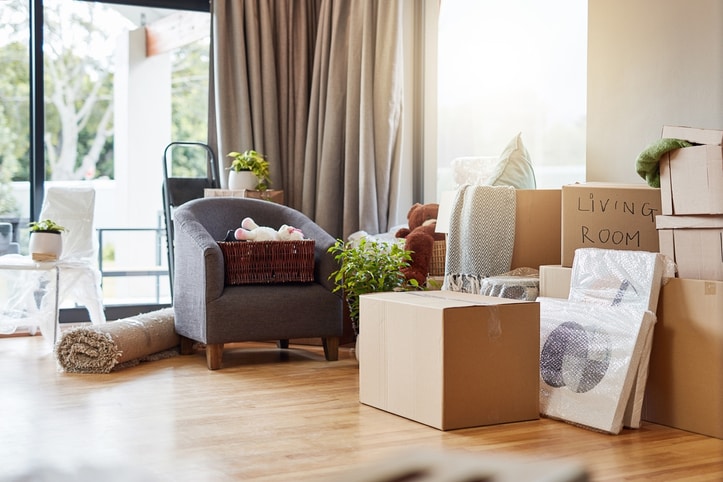 Which Movers You Should Hire While Moving From Ohio To Florida
Long Distance Moving Companies
Professional movers can pack, load, transport, and unpack long-distance moves. Unfortunately, while this is one of the handiest solutions, it also has the most expensive price tag.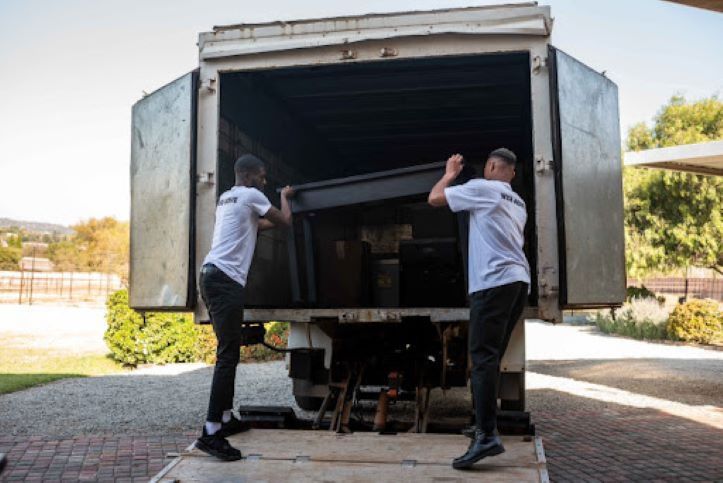 We know that moving costs are a vital factor. As a result, you could be seeking low-cost movers who can relocate you from Ohio to Florida. We've developed a list of reputable movers for moving from Ohio to Florida.
Please note that this is not an exhaustive list but rather a starting point! This will assist you in speeding your search for the perfect mover.
| | | | |
| --- | --- | --- | --- |
| Name  | Rating  | US DOT | ICC MC  |
| Alliance Movers Inc. | 5 | 2398933 | 824939 |
| Infinity Van Lines | 5 | 1443732 | 545673 |
| Finest Movers Inc | 5 | 1896009 | 681911 |
| American Van Lines | 5 | 614506 | 294798 |
| Phoenix Van Lines | 4.5 | 3464872 | 1132206 |
| Air Van northAmerican Van Lines | 4.5 | 070851 |   |
Why Do Movers Charge Such Disparate Rates?
Truck rentals only supply a vehicle; you must carry, load, unload, pack, disassemble, and arrange furniture by yourself. It's for this reason that they're the cheapest.
Freight companies provide truck space and transportation based on weight and capacity. You will have to spend a little more on that. You are responsible for all packaging, unpacking, furniture assembly, and disassembly.
When you employ moving containers, your goods are transported and stored. But, of course, you'll have to pay a little more for that VIP lodging. The company doesn't pack, unpack, load, unload, assemble, disassemble, or put furniture.
Moving firms supply a truck, packing, unpacking, disassembly and reassembly, packing supplies, loading, unloading, and furniture layout. As a result, this option will cost you the most for moving from Ohio to Florida.
Why You Should Rent A Truck While Moving From Ohio To Florida
If you're not relocating many things, renting a truck can be a good alternative. If you're moving from a small apartment, for example, you might be able to do it on your own. You'll need to budget for the cost of renting a moving truck, vehicle insurance, as well as meals, petrol, and hotel.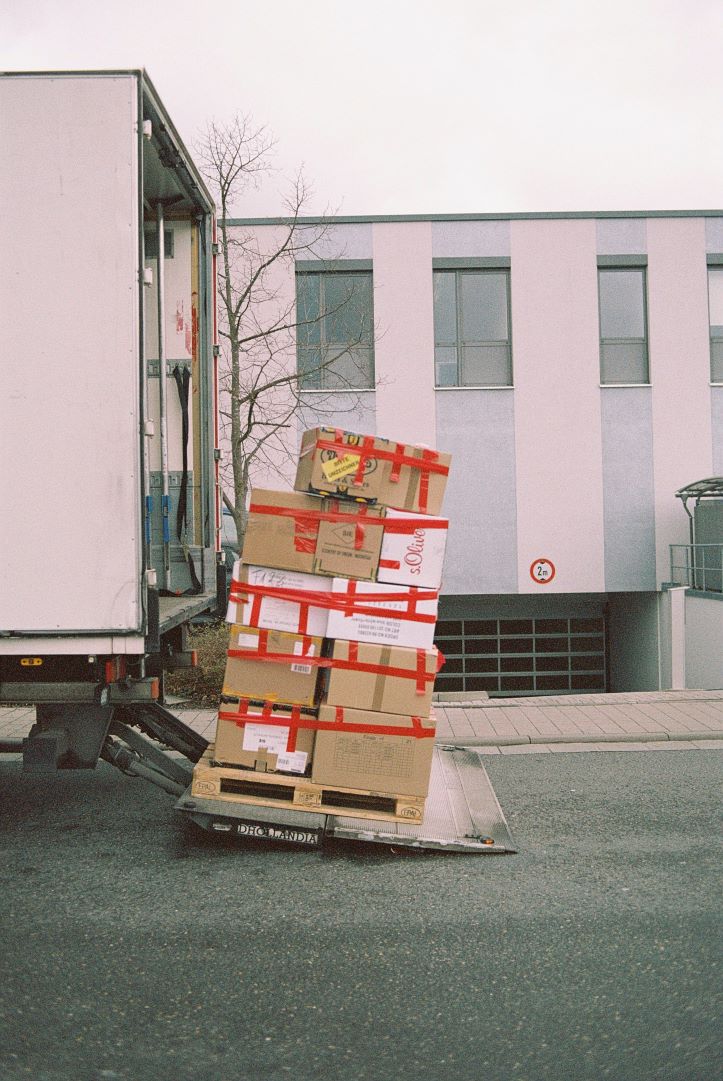 Why You Should Rent a Portable Storage Container While Moving
Renting a portable storage container is another popular and convenient solution to moving from Ohio to Florida. This is an excellent option for those who want a moving company without the outrageous price.
Portable containers are brought to your home so you can pack whenever you like. You can then arrange to have them sent to your new home in Florida. You can rent the storage container for as long as you want and pay a transportation cost.
Tips That Will Help You While You Will Move a Long Distance
Moving from Ohio to Florida is a big undertaking, so take precautions. Unlike a local move, you won't have the luxury of multiple journeys, so make the process as simple as possible. Here are some pointers for making a long-distance move go smoothly:
Purge and Declutter: Moving from Ohio to Florida can be an excellent time to clean. The less you have to pack; the quicker and less costly your relocation will be.
Pack ahead of time: As soon as you know you're moving, you should start packing. Waiting till the last minute might increase stress and make the task more difficult.
Make a Moveable Checklist: There is much to do when migrating to a new state. Keep an organized moving checklist to ensure you don't forget anything.
Be Sure To Enlist Help: It's important to have help while moving from Ohio to Florida. Begin by enlisting the assistance of relatives or friends to assist with the packing. To make the process go more smoothly, you may consider hiring an expert. Renting a storage container or hiring movers can be helpful in many situations.
Final Thoughts
There is no such thing as a one-size-fits-all answer for everyone's relocation issues. There are, nevertheless, some general guidelines that should be adhered to.
One is to conduct as much research as possible before hiring professional movers. Learn everything you can about the city where you'll be relocating. You should also check your new place's insurance, transportation, and taxes.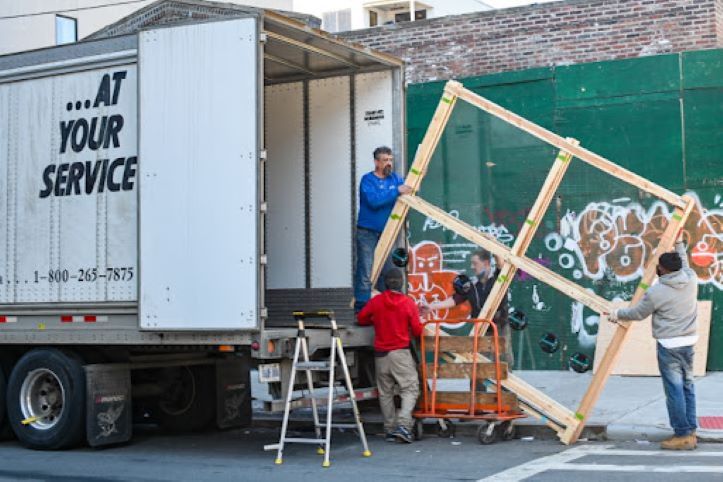 There are numerous methods for calculating costs. Getting immediate quotes online is one of the most effective methods in moving from Ohio to Florida. You can acquire them from us to make the most significant decision possible.
Have a fantastic time on your new adventure!
FAQ
A: Florida is known for its warm climate, beautiful beaches, and abundance of tourist attractions
A: The best time to move to Florida is usually between November and May. Florida is known for its warm climate, beautiful beaches, and abundance of tourist attractions.