Are you considering moving from Ohio to Florida? Then let me tell you, you aren't alone if this is the case. Thousands of people migrate to Florida every year to enjoy the warm weather, copious sunshine, and stunning beaches. Living in Florida has a lot to offer, from its year-round mild temps to its white-sand beaches. Florida has many outdoor activities to offer, as well as a diversified culture and delicious cuisine. Furthermore, in comparison to many other states, Florida is fairly affordable. Furthermore, work opportunities abound in many locations, and housing is reasonable, making Florida a perfect destination to reside for both young families and seniors.
Moving from Ohio to Florida will be a thrilling journey, but it will also be a significant undertaking. Whether you've moved interstate before or this is your first time, you must be appropriately prepared to ensure a smooth transfer. First let's take a look at what Florida has to offer, as well as some long-distance moving suggestions, to help you prepare for your move.
What Are The Best Things About Living In Florida?
It's no surprise that Florida is one of the most popular states for newcomers. To begin with, Florida has a range of best weather in the country. It's easy to get out and see all that Florida has to offer with average temperatures around 75 degrees and also 300 days of sunlight per year. Florida has hundreds of miles of world-class beaches, abundant wildlife, delectable dining selections, theme parks, and much more. Swimming, fishing, boating, scuba diving, snorkeling, paddle boarding, golfing, biking, and tennis are among the state's most popular activities.
The affordable cost of living in here is another reason why many individuals prefer to settle in Florida. With so much to offer, you may be surprised to learn that Florida is rather inexpensive. While metropolitan areas like Miami can be expensive, the remainder of the state has a lower cost of living than the national average. Florida's goods and services, healthcare, and housing all fall short of the national average. Besides, Florida is one of only seven states that does not impose a state income tax. This is yet another option for Floridians to save a little cash!
How Much It Will Cost You To Move From Ohio To Florida
The price of your move from Ohio to Florida will be determined by a variety of things. These factors include the number of objects you'll be relocating, the distance you'll be traveling, and whether or not you'll use professional movers. When it comes to moving out of state, you have various alternatives, each of which might affect the entire cost of your relocation.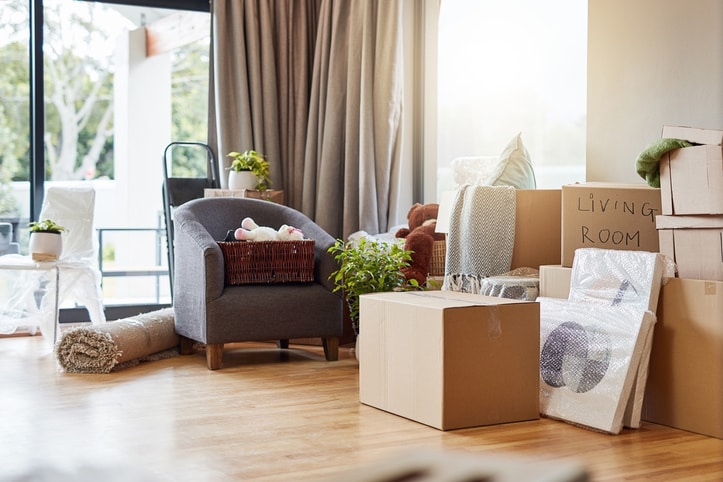 Which Movers You Should Hire While Moving From Ohio To Florida
You can engage a professional moving company to handle all aspects of your long-distance move, including packing, loading, transporting, and unpacking. While this is one of the handiest solutions, it also has the most expensive price tag.
When it comes to moving, we understand that financial restraints are a major consideration. As a result, you could be seeking low-cost movers who can relocate you from Ohio to Florida. We've developed a list of reputable movers. Please note that this is not an exhaustive list, but rather a starting point! This will assist you in speeding your search for the perfect mover.
| | | | |
| --- | --- | --- | --- |
| Name | Rating | US DOT | ICC MC |
| Alliance Movers Inc. | 5 | 2398933 | 824939 |
| Infinity Van Lines | 5 | 1443732 | 545673 |
| Finest Movers Inc | 5 | 1896009 | 681911 |
| American Van Lines | 5 | 614506 | 294798 |
| Phoenix Van Lines | 4.5 | 3464872 | 1132206 |
| Air Van northAmerican Van Lines | 4.5 | 070851 | |
Why do movers charge such disparate rates?
You must perform all of the transportation, loading, unloading, packing, disassembly, furniture arrangement, and other services yourself because truck rentals just provide you with a vehicle. It's for this reason that they're the cheapest.
Freight firms provide transportation and room within a truck, and you pay based on the weight and volume of your items. You will have to spend a little more on that. You are responsible for all packaging, unpacking, furniture assembly, and disassembly.
You get transportation and a dedicated location for your goods when you use moving containers. You'll have to pay a little more for that VIP lodging. Packing, unpacking, loading, unloading, assembly, disassembly, and furniture placement are not provided by the company.
Transportation, a dedicated truck, packing, unpacking services, disassembly and reassembly, packing supplies, loading, and loading, and occasionally even furniture arrangement and other associated services are included with moving firms. As a result, this option will cost you the most.
Why You Should Rent A Truck While Moving From Ohio To Florida
If you're not relocating a lot of things, renting a truck can be a good alternative. If you're moving from a small apartment, for example, you might be able to do it on your own. You'll need to budget for the cost of renting a moving truck, vehicle insurance, as well as meals, petrol, and hotel.
Why You Should Renting a Portable Storage Container While Moving
Renting a portable storage container is another popular and convenient solution. This is a fantastic choice for folks who desire the convenience of a moving company without the high cost. Portable storage containers are brought to your home, giving you the freedom to pack when it's convenient for you. You can then arrange for them to be delivered to your new Florida property. You can rent the storage container for as long as you want and pay a transportation cost.
Tips That Will Help You While You Will Move a Long Distance
Moving from one state to another is a major undertaking, so it's critical to take the necessary precautions. You won't have the luxury of making several trips back and forth, unlike a local move, so make sure you do everything you can to make the procedure as simple as possible. Here are some pointers for making a long-distance move go smoothly:
Purge and Declutter: Moving from Ohio to Florida can be an excellent opportunity to rearrange and get rid of unnecessary belongings. The less you have to pack, the quicker and less costly your relocation will be.
Pack ahead of time: As soon as you know you're moving, you should start packing. Waiting till the last minute might increase stress and make the task more difficult.
Make a Moveable Checklist: There is a lot to do when migrating to a new state. Maintain a moving checklist to keep you organized and guarantee you don't overlook anything.
Be Sure To Enlist Help: Moving from Ohio to Florida will be a significant undertaking, so it's critical to enlist assistance. Begin by enlisting the assistance of relatives or friends to assist with the packing. To make the process go more smoothly, you may consider hiring an expert. In a variety of situations, renting a portable storage container or hiring movers can be beneficial.
Final Thoughts
There is no such thing as a one-size-fits-all answer for everyone's relocation issues. There are, nevertheless, some general guidelines that should be adhered to. One is to conduct as much research as possible. Learn everything you can about the city where you'll be relocating. You should also examine important aspects of the place you'll be moving to, such as insurance, transportation, and taxes.
There are numerous methods for calculating costs. Getting immediate quotes online is one of the most effective methods. You can acquire them from us so that you can make the greatest decision possible.
Have a fantastic time on your new adventure!