If you are relocating within 60 to 100 miles of your current location, then you are probably looking for short-distance movers near you to assist with your move. Short-distance movers are professional movers who specialize in moves that are closer to your current location! Theoretically, short-distance moves seem easy; after all, they should be easier than long-distance moves. However, there are multiple factors to consider when hiring short-distance movers. Although you can move short distances by yourself with the help of friends or family, hiring professional short-distance movers will probably be better for you. This is because short-distance moving companies are equipped with experienced professionals who provide a variety of services that you would need for your short-distance move.
When hiring short-distance movers, you should do your proper research about costs and the different services that you would require. Keep on reading to find out more about what to keep in mind before hiring short-distance movers near you!
Why Should I Hire Short-Distance Movers
You should hire short-distance movers because they are going to help make your move completely stress-free. If you want short-distance movers to help you with the entire move from start to finish, you will not need to worry about anything moving-related at all! Additionally, they provide multiple packing, unpacking, loading, unloading, and transportation services which you can avail of. If you are looking to cut costs, you can also do some of the tasks yourself, while leaving the more difficult services for the professionals!
Packing and Unpacking Services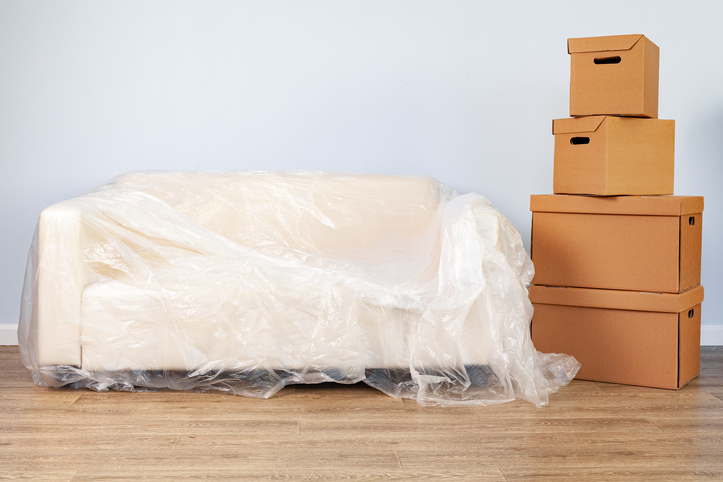 If you have a large enough vehicle to carry all your furniture to your new location, but you have no idea how to pack the furniture, you can avail of packing and unpacking services! Short-distance moving companies will send professionals to your place to examine your furniture. They will later return with specialized packing supplies like cartons, crates, bubble wraps, soft blankets, and anything else you would need to pack all your furniture. Furthermore, upon relocation to your new home, they will also help unpack your furniture!
Loading and Unloading Services 
Maybe packing isn't the issue for you- maybe you just need help moving your heavy furniture! Don't worry about that either, because short-distance movers provide loading and unloading services. They can help carry your furniture to your vehicle and upon relocation, they will help place your furniture in the appropriate position at your home.
Rental and Storage Services are Provided By Small-Distance Movers
Is your vehicle too small to carry all your furniture in? Don't worry. Short-distance moving companies are equipped with large vehicles, and many of them provide rental services. They will load all your belongings in their vehicles and drive your furniture to its new location. If you need storage units because you don't have enough space for your furniture, many short-distance movers provide that too!
Moving One Piece Of Furniture By Short-Distance Movers
Short-distance movers also can help move specialty items. Do you have a pool table that's large and needs extra care? Or maybe you have a grand piano that needs moving? Either way, short-distance movers provide services to move novelty pieces of furniture. If you have specific expensive belongings that require special attention, you can always avail of their services of moving one piece of furniture!
How Much Would Hiring Short Distance Movers Near Me Cost?
Short-distance movers usually charge a flat hourly rate. This can range from $20-$40 per mover depending on the specific company you hired. Most short-distance moves may require about 3-4 movers, depending on the amount of furniture you have.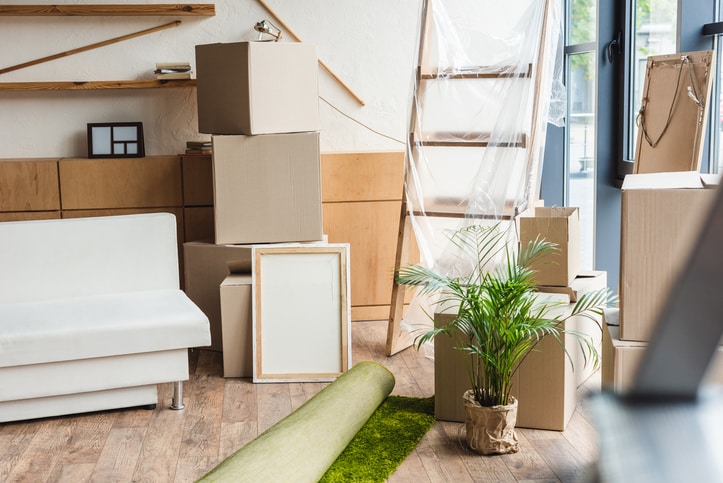 Furthermore, if you are availing of additional packing or unpacking services, that would add to your total cost. Different services provided by short-distance movers have different price tags attached to them! For instance, moving a novelty piece of furniture like a pool table can often cost as much as $500. Additionally, you will need to tip your movers, and individuals usually tip about 15-25%, so this would raise your costs as well

The best way to find your exact cost would be to directly get in touch with the company you are thinking of hiring or availing free quotes online. You can fill up our form to avail yourself of a no-strings-attached free quote which will give you the rates of different short-distance moving companies. Comparing the quotes from these specific short-distance moving companies will help you make the best decision for yourself with regard to which company to hire!
How Do I Get In Touch With Short Distance Movers Near Me?
In order to choose the best short-distance mover near you, you should ideally get quotes from multiple different companies. As we've stated before, this will help you find the best deal for yourself, and you can find the company best suited for your needs.

Additionally, you should do thorough online research! Most short-distance moving companies have established online websites with multiple public reviews posted on them. You should go through their websites and look through the reviews to see whether or not they seem like the correct fit for you. Most of their contact details are also publicly available on their website, so you can easily give the short-distance mover that you are thinking of hiring a direct phone call. This is the easiest and most efficient way of getting in touch with your short-distance mover.

You should also ask your friends, relatives, and neighbors for their opinion. Especially if you know individuals who have worked with short-distance moving companies before. If you can get personal assistance from somebody who can recommend a reliable short-distance moving company for you, that's less stressful for you!
Lastly, you should make sure to check out the licensing information with the US Department of Transportation.
Can I Move Short Distance By Myself?
We completely understand if you're looking for the cheapest way to move! You can move by yourself, with the help of friends and family. There are a few things to keep in mind if you think you don't want to hire short-distance movers and you want to self-move instead.

-Do you have enough reliable individuals around you who won't drop out at the last moment? Good planning is crucial for having a successful move. Make sure your friends and relatives are individuals you can rely on, and who won't suddenly back out.

-Have you moved before by yourself? Or maybe you know someone who has? If you have moved all by yourself before, you probably already know the intense high-pressure situation that moving entails. If you are close with someone who has moved by themselves, it's best to seek their advice on how to approach short-distance moves. Maybe they can help you out with your move.

-If you are certain you don't have any novelty pieces of furniture that would need special care, and you are confident in your packing and unpacking skills, maybe you don't need a short-distance moving company to assist you.
However, we would still suggest getting in touch with professionals for moving out of the state at the cheapest price, since they have a large network of individuals and they are experienced in short-distance moves.
Conclusion
Even though it's completely possible to move by yourself if you are confident in your own skills, we would recommend hiring short-distance movers. They will help make your move completely stress-free, and you can avail as many additional services as you need to! We have a network of professional short-distance moving companies, and we would be happy to assist you with anything that you require- all you have to do is fill up our form and you can get instant access to free moving quotes. We hope your short-distance move goes well.
Learn More: