The business Safeway Moving Inc. is run and owned by veterans. This company works as an interstate moving broker. In the United States, they offer a range of services, including long-distance moving, cross-country moving, packing, and loading. They are a fully licensed and insured moving company. Today, We are going to provide Safeway Moving Systems Review in detail.
Safeway Moving is a moving broker, not a moving carrier. They are connected with smaller moving companies across the nation. The movers in their network are background checked, licensed, and insured. So, this company can help you move anywhere you want in the nation. 
After doing our research, we selected this company as one of the top movers for our list of the best moving companies. They provide good customer service and other moving services. Read on to know more about Safeway Moving.
Services Provided By Safeway Moving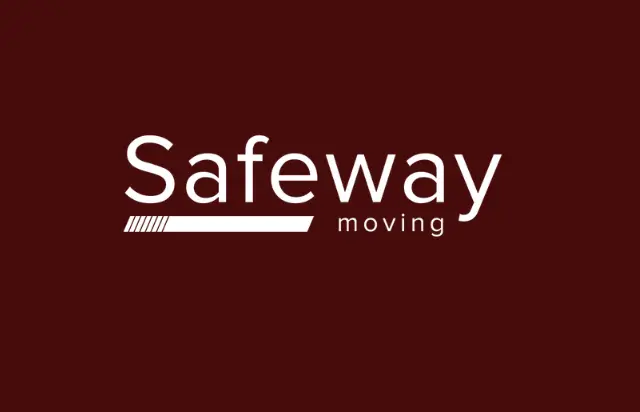 Long-Distance Moving: Safeway moving provides Long-distance or out-of-state moving services. Safeway moving connects consumers with long-distance movers near them.
International Moves: If you are moving out of the country, this company will connect you with professional international movers. From packing to customs procedures, they have a team of experts to help you move abroad.
Commercial Move: If you need to move a whole office to another place, Safeway moving can help you. They have expert and experienced movers to move the big appliances and electronics of commercial places. So, they are also expert in commercial moves.
Packing & Loading: Sometimes people need a packing and loading service. This company provides professional packers and loaders for them.
Storage Options: Safeway Moving also provides short-term and long-term storage solutions. Those who need to store their belongings can get help from this company.
Insurance Coverage: Safeway Moving will provide you with moving insurance in case of any damage or loss of your belongings.
Pros & Cons Of Safeway Moving
We have reviewed and gathered the benefits and drawbacks of this company.
Pros
Provides a 30 days free storage solution.
Financially supports St. Jude Children's Research Hospital.
Mandating $1,000,000 liability coverage for all movers.
Transparent pricing method.
Has a price meet or beat policy.
A Veteran owned Company.
Cons
Lack of information on their website.
Requires deposit when booking.
Does not provide local moving service.
The Cost Of Using Safeway Moving Systems
Safeway Moving Systems has an online quoting service. The company provides binding estimates with no hidden fees. You can find it on their website. Sometimes they take time to provide the quote because they analyze your moving information and connect you with the perfect movers for your move.
First, you have to fill out the simple form with a little information about your movements on their website. Also, you can contact them over the phone. A customer representative will respond. He/ she will ask about your move. After that, in a short time, you will connect with movers who can help. Then the movers will take the details of your move. After that, they will provide you with the moving quotes according to your information. Now, you can choose the best deal you want.
For example, moving a three-bedroom house from LA to Denver will cost around $12000 with Safeway Moving Systems. This cost includes:
Loading and unloading

Full-service packaging

moving of piano

Taking apart and reassembling furniture

Protective blanket-wrapping for furniture

Basic liability insurance

Furniture protection blankets All transportation, tolls, taxes, mileage, labor, and fuel surcharges
But if you want to go with a less luxurious style, you can also do that. There are so many options that can be cut down from this estimate. Like you cut down the cost of full-service packing if you can do it by yourself. This will save you several thousand dollars.
Factors That Impact Safeway Moving Systems Cost
The moving cost or the pricing of Safeway Moving Systems depends on various factors. Here they are:
Move size

Distance

Amount of furniture

Weight of the Move

Additional Services

Time of the move
Thoughts Of Customers And Reputation Of Safeway Moving Systems
Safeway Moving Systems has been in the business for the last five years. Since then, they have been providing moving services to their customers. They are great for long-distance moves. In recent years, they have established a good reputation. This company is properly licensed and insured. Their US DOT number is 3166589, and their MC number is 114982.
This business has some client complaints if we consider its downsides of it. Most of the complaints were product or service related. Some complaints were made from a misunderstanding. A few customers complained about late arrival on a moving day. They don't seem to realize that the agreed-upon pickup date typically includes a two-day "window" of time. They might have overlooked this part of the contract. And there are other complaints about being surprised that Safeway Moving System is not a carrier but a broker. The customers felt that they were deceived.
Recommendation On Using Safeway Moving Systems
Researching moving stories shows that perfect moves are rare. Problems often seem to pop up at the worst possible times. In most cases, miscommunication is to blame.
When it comes to client satisfaction, Safeway Moving Systems has a solid track record. What you pay for is exactly what you get. Prices may be somewhat more than average, but the firm is still in a competitive market. And the best way to get the cheapest prices is to seek estimates from several moving companies.
Safeway Moving Systems is a good option if you want a stress-free relocation without lifting a finger.
Conclusion
Safeway Moving Systems is a reputed licensed and insured moving company. We recommend this company for big and long-distance moving. Their service is available all over the country. And they have a wide variety of moving services available. Just try to understand every detail of the contract. We hope you enjoyed the Safeway Moving Systems Review.