Smart People Moving is a locally-owned and operated company based in San Francisco. Those in need of dependable moving services can count on Smart People Moving. The organization has been around for over 5 years. And in that time, it has built a reputation for providing excellent service at reasonable pricing. This is because they have an expert moving crew committed to reducing your anxiety about the relocation. If you're looking for a reliable and efficient moving company, there is Smart People Moving. Whether you're relocating across town or across the state, they can help you. In this article, We covered the Smart People Moving Review in-depth and also the pros and cons of using them for your relocation. To learn more about them, read on.
Services Offered By Smart People Moving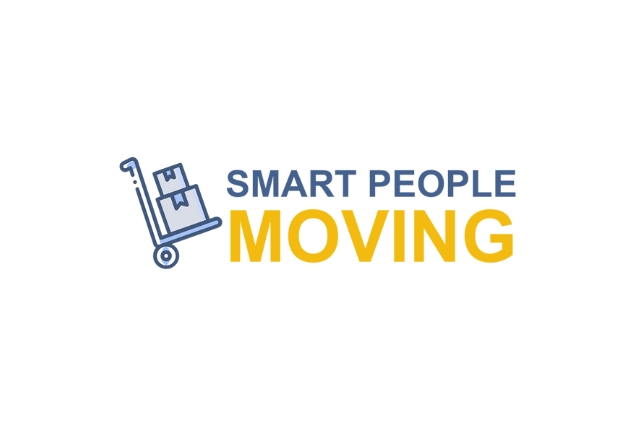 Local Moving: Packing, loading, and unloading are all taken care of for you as part of your local moving.
Long-Distance Moving: They offer safe and dependable long-distance moving services for all your possessions.
Residential Moving: They are experts in residential relocation and will take care of everything, from packing to loading and unloading.
Commercial Moving: They help businesses move efficiently with minimal disruption.
Special Services: They can accommodate unique requests and develop tailor-made answers to unusual problems.
Appliance Moving: Smart People Moving can help you move large appliances from the house and office as an appliance mover. They do it very carefully and efficiently.
Heavy Item Moving: Moving large items over a long distance or locally is also their specialty.
Pros & Cons Of Smart People Moving
To provide a clearer picture, we have compiled a list of this company's advantages and disadvantages.
Pros
They have become famous in recent years.
Moves heavy items & large appliances.
Voted as a top 10 moving company.
Provides discount offers.
Cons
Not available in all states.
How To Use Smart People Moving?
Go to their website, and you will find a form. Fill out the form, and their customer representative will respond after reviewing your information. Also, you can contact them directly with the phone number or email they provided on their website. They are available on all 7 days of the week.
Factors That Impact Smart People Moving Cost
The moving cost or the pricing of Smart People Moving depends on various factors. Here they are:
Move size

Distance
Amount of furniture
Weight of the Move
Additional Services
Time of the move
Thoughts Of Customers And Reputation Of Smart People Moving
Smart People Moving's high-quality service has earned them outstanding ratings. The company has loyal customers because of its cautious handling of customers' goods and dependable movers. Smart People Moving's dedication to customer satisfaction has won it a devoted following. They are getting nothing but five-star reviews on all the big review sites, including Google and Yelp.
A large part of the company's success can be attributed to its positive reputation for delivering high-quality relocation services at affordable prices. 
Customer Service & Quality Of Service
Smart People Moving has a solid reputation for dependability and professionalism in the moving business. Their trained staff works diligently to make every relocation stress-free. They are there to assist with questions or physical labor throughout the entire moving process. They use high-quality boxes and moving supplies to show their dedication to service. Smart People Moving customers may rest easy knowing their goods are insured during the move. Smart People Moving has earned a stellar reputation due to its commitment to its clients and the excellence of its offerings.
Recommendation On Using Smart People Moving
Without question, Smart People Moving is among the top movers for both local and long-distance moves. They impose reasonable pricing. They can provide you with free price estimates, and you can quickly get moving.
Conclusion
Finding the top movers in your area is a difficult endeavor. We conducted research for you as a result. One of the top licensed and insured moving businesses is Smart People Moving. They have a solid standing. And they've completed a lot of jobs successfully. They are experts in their field. Anyone can hire them for short- and long-distance moves.