Almost all of the East Bay is serviced by Happy House Movers, a moving company headquartered in Newark. Happy House Movers is a reputable source for those needing relocation services. The business has been operational for five years and, throughout that time, has established a reputation for offering quality service at competitive prices. They provide a skilled moving team dedicated to easing relocation-related anxieties. There are Happy House Movers if you seek a reputable and effective moving company. They can assist you whether you're moving across town or the nation. In this article, we'll cover the Happy House Movers review. And also the pros and cons of using them for your relocation. To learn more about them, read on.
Services Offered By Happy House Movers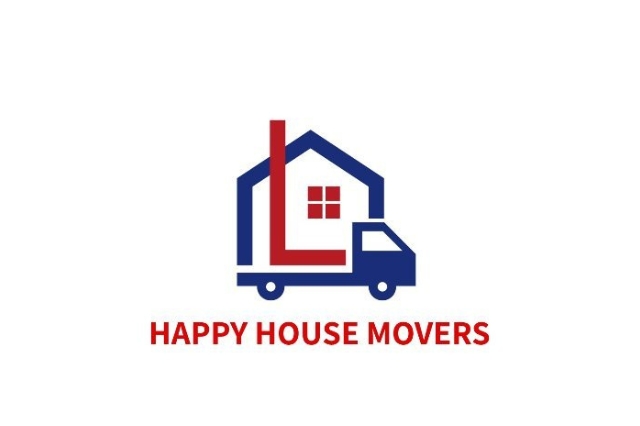 Residential Moving: Our crew of skilled movers will assist you in moving your belongings with care and efficiency from modest apartments to big houses.
Commercial Moving: We know how critical it is to cut downtime during a move for businesses. Our business relocation services guarantee that transferring your office or other commercial space will cause your business minor downtime.
Piano relocation: Moving a piano calls for specialized tools and knowledge. Our experienced movers may move your piano securely regardless of size or style.
Storage: Do you require moving-related storage options for your belongings? Our secure storage facilities perfectly meet your storage needs.
Junk Removal: Our junk removal services simplify removing unwanted goods, whether you're doing spring cleaning or just clearing out clutter.
Pros & Cons Of Happy House Movers
To provide a clearer picture, we have compiled a list of this company's advantages and disadvantages.
Pros
Online quotes are available.
Discount option available.
Provides moving insurance.
Cons
Not available in all states.
How To Use Happy House Movers?
You can find a form on their website. Complete the form, and a customer service representative will contact you after examining your details. You can also reach them via the number shown on their site if you prefer to talk to an actual person.
Factors That Impact Happy House Movers' Cost
The moving cost or the pricing of Happy House Movers depends on various factors. Here they are:
Move size

Distance 

Amount of furniture

Weight of the Move

Additional Services

Time of the move
Thoughts Of Customers And Reputation Of Happy House Movers
Customers have praised Happy House Movers for their expertise and efficiency. Customers value the business's care for their possessions and reliable movers. Happy House Movers have amassed a loyal clientele thanks to their commitment to customer satisfaction. Well-known search engines like Google and Yelp receive a consistent five-star review stream.
The business's outstanding reputation for offering premium relocation services at competitive prices has contributed to its success. Happy House Movers has established a strong reputation in the moving industry because of the high caliber of its services and the satisfaction of its clients.
Customer Service & Quality Of Service
They work seven days a week, so you may get moving assistance whenever needed. They've worked hard and devoted themselves to their clients to rise to the top of the moving industry. The movers at this company take extreme care with their customers' belongings.
We looked into their background and experience, and they appear to be who they say they are. They are the best in the area at hauling massive pieces of equipment.
Recommendation On Using Happy House Movers
Happy House Movers is a good choice for anyone seeking a dependable moving company. Their many services include local and long-distance relocation, packing alternatives, and storage facilities. The experts who make up their team are skilled, considerate, and dedicated to ensuring client satisfaction.
They safeguard your belongings during transit using cutting-edge moving trucks, tools, and packaging techniques. A benefit is the availability of insurance.
Those needing moving services may rest easy knowing that Happy House Movers will complete the task quickly and affordably.
Conclusion
Finding the top movers in your area is a tough challenge. We conducted research & find One of the top moving companies in the East Bay area is Happy House Movers. They are experts in their field. Anyone can hire them for short- and long-distance moves.