Are you thinking of moving from Texas to Florida? The sunshine state is a fantastic place to live in. It boasts some of the country's most beautiful beaches. Not to mention, it's an affordable and diverse place. While Texas is a charming state to live in, Florida has the upper hand in some instances!
Florida has a booming economy, a massive job market, and fantastic educational institutions. Regardless of your educational background, you will be able to land a well-paying job here. This is because the economy of Florida is rising rapidly!
In this article, we will be taking you through the pros and cons of moving from Texas to Florida. We will also talk about potential costs, hiring long-distance movers, and how to get instant moving quotes! Buckle up.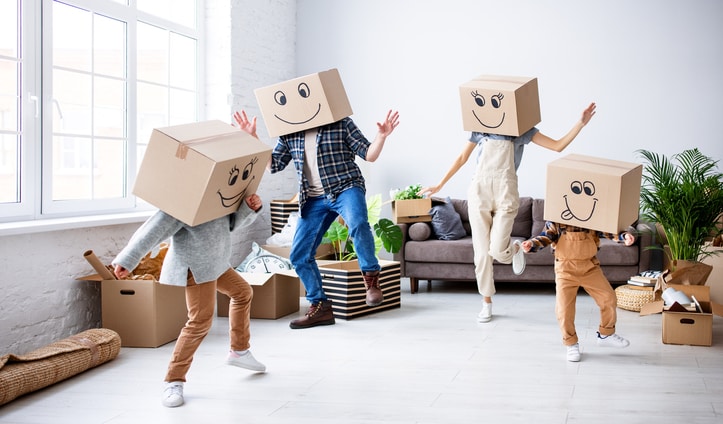 Why Move From Texas To Florida?
There are multiple benefits of moving to the sunshine state. Florida has a vast array of beautiful beaches. This means you will always be able to go for a morning swim or an evening run at the beach! Not to mention, you will never run out of outdoor activities to engage in. You may miss Texas barbecue a bit, but we think the trade-off is worth it.
Florida is also an incredibly affordable state to live in. Multiple cities like Jacksonville, Tampa, Tallahassee, etc., have living costs that are below the national average! This means you will be able to live a very comfortable lifestyle here.
There may be great educational institutions in Texas. However, Florida is also home to some fantastic universities and schools. If you are looking to go to uni or have a family with children and are looking for good schools, you don't need to worry. Florida has a plethora of revered educational institutions.
There is amazing diversity in Florida. You will never be bored because of the number of outdoor activities you can partake in. Not to mention, the weather in Florida is warm and inviting.
The Cons Of Moving To Flordia
There are a few cons to moving from Texas to Florida. Firstly, though the sunshine state has its name because warm weather is fantastic, not everyone loves Florida. Some people complain that Florida is too hot and humid for their liking. Best to do some research about this before moving!
Additionally, you may find yourself getting surrounded by different kinds of insects. Especially during the summer, Florida is home to numerous different bugs. If you are scared of insects, you may have a hard time.
Since Florida is near the sea, it's quite prone to natural disasters. Florida is sadly hit with a lot of hurricanes and storms frequently. This may be something to do further research on if you plan to live there.
Hiring Long-Distance Movers When Moving From Texas To Florida
Moving from the Lone Star State to the Sunshine State is a tall order. There are a lot of rigorous steps associated with moving. It's an impossible feat to carry out alone. Hence, it's in your best interest to hire professional movers who can help you.
When moving from Texas to Florida, you will need to figure out how to do many things. Firstly, all your furniture will need to be packed. This may sound easy, but you will have to do it so that it doesn't damage the furniture at all. Not to mention, all of your belongings will need to be loaded into and unloaded out of your vehicle.
There are also additional considerations to make. You will have to move your heavy appliances as well. You also need to consider whether you have storage space. Additionally, your vehicle needs to be large enough to move your furniture.
There are further factors. What if you own a very expensive piece of furniture that you want to move? Maybe a pool table or a grand piano. Or maybe you have fragile artwork that needs extra care.
Regardless of what scenario you can come up with, long-distance movers can help you navigate your troubles. They offer many different services for people who are moving across the states.
These services include full and partial packing services. The movers have effective, special packing material so that your furniture isn't damaged during the move. Additionally, movers also can provide heavy appliance moving services for you. If you live in an apartment and lack storage space or don't drive a big enough vehicle, you can also avail yourself of rental and storage services. Check out our article on the comparison of movers in Texas.
How Much Will Moving From Texas To Florida Cost Me?
Moving from Texas to Florida on average can cost around $4000. However, as you may have realized, this is dependent on several factors.
Since movers charge a flat rate based on mileage, the distance you cover matters. Hence, if you are moving from Houston to Miami, your cost will be different than moving from Austin to Tampa. Additionally, the flat rate itself also varies between movers.
Another factor determining the final cost is the amount of furniture you are moving. Movers also weigh the total cubic weight of your furniture. Hence, the more furniture you have, the higher your cost. This means the size of your apartment also matters. Moving to a one-bedroom apartment is more affordable than a two-bedroom one.
As you have gathered from our previous section, different services also have different rates. Hence, the quantity and the kinds of services you need will alter your total cost. If you require multiple services, that will drive your prices up. If you only require a few, that will bring your price down. There are variations within the service you require as well. For instance, moving a washing machine may cost different than moving a dishwasher, though both are heavy appliances. This is just because of the weight of the furniture.
You also need to keep in mind the time of year. Summer is a popular time to move when moving from Texas to Florida. Hence, the price of movers goes up during summer. You may find it more affordable to move during winter. However, there are cons with moving then, such as trouble through frozen routes, etc. You will need to talk this out with your mover to determine which route and time of the year will be best for your move.
The main way to know costs is to contact your mover directly. However, if you are in the initial stages of research, you may not want to do that. That's completely understandable. You can also look through the companies' websites to get a good idea of their rates.
Another easy hack through which you can obtain rates is getting instant quotes online. If you are looking for no-obligation instant quotes, we can help you with that. If you have two minutes to fill out our form, we can give you free moving quotes! You can get these free quotes which come with no strings attached, to compare rates between reliable movers.
Since we have a massive network of reliable companies, you can easily obtain moving quotes from licensed professionals.
Can You Recommend Some Affordable And Reliable Movers?
While we're on the subject of costs, we can understand that budgeting is a big part of moving. Moving between states isn't easy. Moving from Texas to Florida requires long hours of research and months of planning.
Research is an essential albeit difficult part of moving. To make sure that your research starts on the right track, we have compiled a list of a few well-known movers. These are reliable movers with affordable rates. Please note, however, that this is not an exhaustive list. Since we have just listed five movers, you will need to do further research to find the mover best suited for you!
| | | | |
| --- | --- | --- | --- |
| NAME OF MOVER | RATING | US DOT | ICC MC |
| Allied Van Lines | 5 | 076235 | 15735 |
| American Van Lines | 5 | 614506 | 294798 |
| Direct Relocation Services LLC | 5 | 3000931 | 24036 |
| Finest Movers Inc | 5 | 1896009 | 681911 |
| Allstate Moving | 5 | 3200864 | 171991 |
Conclusion
Moving from Texas to Florida can be a breeze if you rely on the right people. There are plenty of reasons to make a move. However, there is never a one-size-fits-all solution to moving. Hence, you need to do as much research as possible to make the best decision for yourself.
If you are looking for easy ways to get instant quotes, please consider filling out our form!
Hope your move goes well!
Learn More: