Looking for some southern hospitality by moving from Maryland to Texas? You are definitely not alone in this venture. Texas has one of the fastest-growing economies in all of the country. Additionally, Texas is much more affordable than most American states. Every year hundreds of people relocate to Texas because of the vast number of opportunities they can avail.
Moving from Maryland to Texas is an understandable choice. Texas has more affordable housing, plenty of job opportunities, and fantastic food! Additionally, you will never find yourself getting bored in Texas. There will always be plenty of outdoor activities to take part in.
Of course, there are plenty of reasons to move to Texas, but you may be wondering how to start. Well, the first step should be to get in touch with long-distance movers.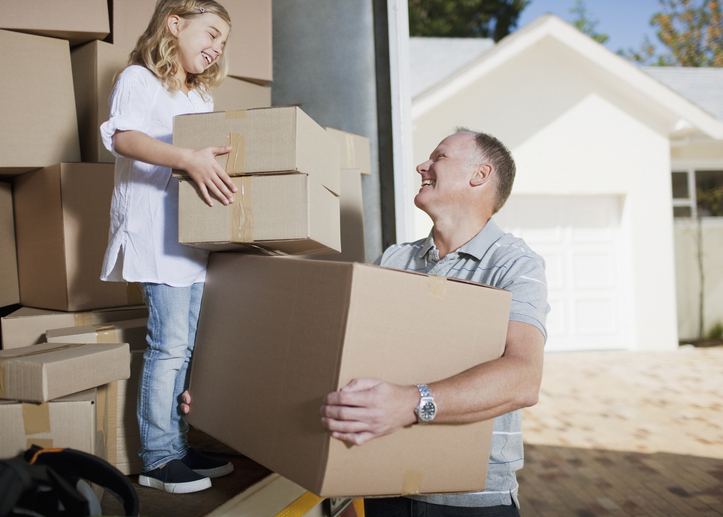 Should I Hire Long-distance Movers When Moving From Maryland To Texas?
When moving between states like Maryland to Texas, you will need to rely on professionals. This is why you should hire long-distance movers.
Long-distance movers provide a wide range of services that will prove helpful for your move. Starting with packing your furniture to moving heavy appliances, they can do it all. If you need them to pack all your belongings, you should avail of a full packing service. On the contrary, you can pack most of your belongings on your own. If you choose to do the latter, you can request a partial packing service. This is useful if you only want professionals to pack a few novelty items.
Additionally, you may not need packing services at all. In which case don't be alarmed, because there are a lot of other services to choose from. Need to move your washing machine from Maryland to Texas? Long-distance movers can move heavy appliances! Do you own rare artworks or expensive musical instruments? Professional movers can move single pieces of furniture too. 
There are numerous services to choose from. It's best to do plenty of research beforehand to know what specific services you will be requiring, before deciding on a company.
How Much Will Moving From Maryland To Texas Cost Me?
The average cost of moving from Maryland to Texas is anywhere between $1600 to $4100. Usually long-distance movers charge based on weight, mileage or cubic feet. This of course depends on the size of the shipment. Different movers also have various flat rates.
Additionally, the distance between the cities is also a factor. The most common Texan cities to move to are Houston, Dallas and Austin. You don't have to be moving to those specific cities, of course, but they are the ones where most people move! Regardless of which city you are moving to, distance will be a factor when determining your total cost.
There are additional charges based on the services you availed. For instance, if you needed a full packing service your total cost will be much higher than if you required a partial packing one. Furthermore, shipping costs, taxes and the specific shipping routes that the movers used also play a factor in your ultimate price. When moving from Maryland to Texas, or any other state really, it's customary to tip your movers. That will also add to your total cost.
If you want a cost estimate the best way to get that would be to call up the professional movers directly. Once you give them a breakdown of your requirements, they will be able to tell you your ultimate cost.
Another way of knowing costs is to avail of free moving quotes. If you take two minutes to fill out our form, we can give you instant no-strings-attached free quotes! After getting a quote from us you will easily be able to compare rates. Hence you will instantly know the rates of different Maryland-to-Texas moving companies. This will help you make the best decision with regards to choosing the perfect mover.
Find Affordable Texas Moving Companies
Moving can be incredibly tedious. When moving between two states like Maryland and Texas, it is imperative to work with the correct mover. There is no one company that will be the right fit for everyone. This is why we always emphasize the importance of thorough research. If you are looking for reliable and affordable Maryland to Texas movers, we can help you get started on your research. However, you must realize that this is not an exhaustive list!
| | | | |
| --- | --- | --- | --- |
| Name | Rating | US DOT | ICC MC |
| Trinity Relocation Group | 5 | 3218709 | |
| Alliance Movers Inc. | 5 | 2398933 | 824939 |
| Finest Movers Inc. | 5 | 1896009 | 681911 |
| Direct Relocation Services LLC | 5 | 3000931 | 24036 |
| Infinity Van Lines | 5 | 1443732 | 545673 |
How To Find The Right Movers When Move to Texas
The best way to find the correct mover for yourself is to do plenty of research. Have any of your friends or relatives moved from Maryland to Texas? If yes, then you must ask them about their experience. You should look into as many moving companies as possible before settling on one.


Most long-distance movers also have reviews on their websites from previous clients. Those should help you decide if those movers are a right fit for you! If you don't trust online reviews, you can always call the movers up directly.

You should also make sure that they have friendly customer service. Since moving is a long process, you will be working with the company for a long time. Hence it's essential to choose a moving company that is compatible with your wants and needs. When doing your research you should also be transparent about the services you require. Then the Maryland-to-Texas movers can directly tell you a cost estimate.
Conclusion
There are plenty of factors that will affect your total cost when moving from Maryland to Texas. As a result of this, you must be aware of your particular needs. If you are still confused, our recommendation list is a good place to start your research.

Since there isn't a way to get an exact cost estimate online, free instant quotes are a great alternative. Upon filling out our form you will be able to gain access to instant quotes. This will help you compare rates between moving companies and speed up your research!
We hope this was helpful for you and we wish you a lovely move from Maryland to Texas.