What is a full-service moving company and what do they do? This might be a burning question for you. Life is so confusing sometimes in terms of making decisions. One thing that can seriously bother you when you decide to move is whether to use a full-service moving or self-service. Well, it depends on several variables. Ask yourself how big is your move, how long is the destination, and how much you can afford to spend on your activity.

Why Choose Full-Service Moving Companies
If you make a deal with a full-service moving company, they will handle your items' packing and transport them to your destination without having you maintain everything with a tense face. This is sometimes really handy if you have lots of things to manage, pack and transport that you can easily forget or properly enlist before and after packing and unpacking.
When you move to a distant place, especially across the country to another state around the USA, there are many things that only you have to do before moving. Because you are the proper authority for exceptional cases, moving companies cannot be of no use in these cases.
For example, changing addresses on official forms, updating contact information with friends and coworkers, paying the bills, cutting the lines, cleaning the old place, collecting materials for packing and stuffing, saying goodbye to the neighbors, and making sure your family is pumped up and satisfied with everything chaotic going on in a sense. This list can be so long in some cases.
How Full-Service Moving Companies Can Help
A full-service moving service can be a huge stress reliever, notably packing, loading, and unloading the truck. If a full-service moving company is looking for, transfer the burden of finding to us.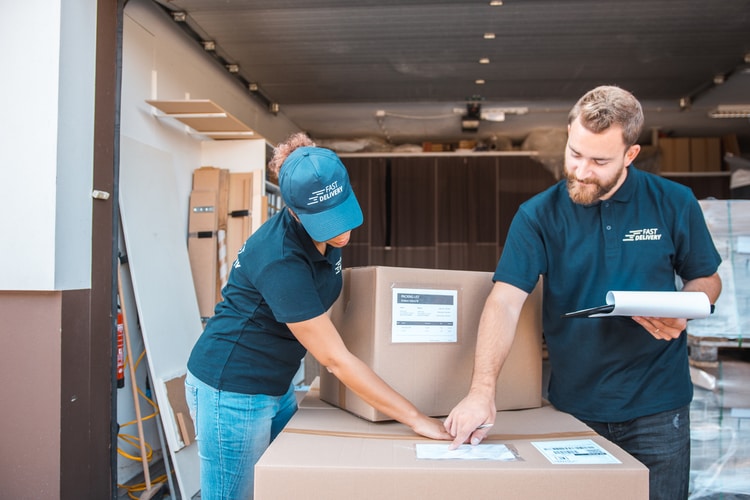 Just fill out the form at the top of our page and wait for a couple of minutes; the best free moving quotes are on your way, no matter if it's a local move or a long-distance move, or a nationwide move anywhere around the USA. We ensure the quality of the services you are going to get. Because it's not easy for the moving companies to pass through our filters of quality check.
Free Relocation Quote
If you have further queries, you can call us at 888-599-5055. We are waiting to answer any of your moving-related questions, along with tips and tricks you may need to get your free moving quotes.