Are you looking to move only a few household items? Maybe a variety of furniture from a small studio apartment or even a bathtub you bought on eBay? In that case, you are in the market for small-load long-distance movers. 
Small load moving companies combine your possessions with other items for transfer. They do this to save time and fuel and cut overall costs to make things economical for everyone. Even if you want to move a single item, movers offering a small load moving service will weigh it and work out a suitable price.
Whether you want to make a small load move across the block or the country. BuzzMoving is here to help you locate and hire licensed moving companies that specialize in local and long-distance small-load moving services. 
Compare your moving company options with us to quickly find affordable and reliable movers that suit your needs!
What is A Small Load Move?
You might be wondering what qualifies as a small load move to moving companies. Basically, the moving industry standard for a small move is any move under 2000 lbs. 
This means that as long as your transfer items' total net weight does not exceed one ton, it is considered a small load transfer. 
Suppose you are trying to ship a limited number of furniture, basic household appliances, or even a single piece of equipment (such as a hot tub). In that case, you fall in the category of a small load move.
If you are moving residentially, a small studio, a single-bedroom apartment, or any form of dorm or college student move qualifies as a small load, and you are in need of small load movers.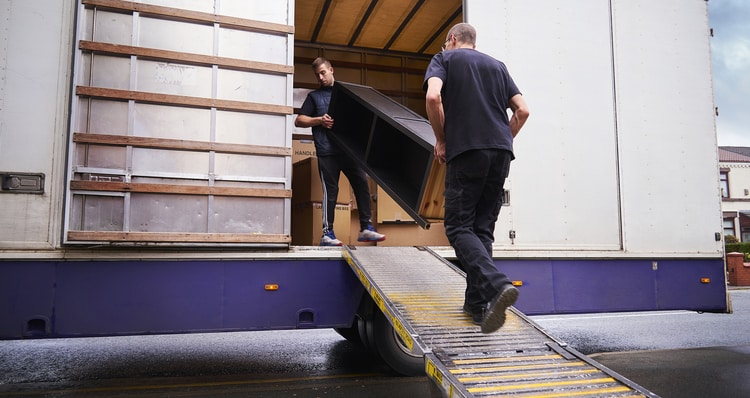 Companies that specialize in such small load moves can offer you prices based on the items you want to move. 
So, instead of hiring a whole truck to move your items, get a free quote from us. And find a professional moving company offering small-load services today! With us, you pay only for what you ship and not a bit more.
Finding Affordable Small Load Long-Distance Movers
Typical moving companies do not want to handle such small moving jobs. Because it is more profitable for a company to relocate large-scale projects. This includes commercial moves such as large offices and big residential moves which exceed 3-4 bedrooms. 
Since you'll be moving soon, you'll likely need a few boxes to pack your belongings. Luckily, we have a few items available for purchase. We have boxes of all sizes, so you can choose the ones that are right for you.
We also have a variety of packing materials available for purchase, such as packing peanuts and bubble wrap.
So, if you start off looking around for yourself, discovering and selecting a mover from professional moving companies that handle small-load moving jobs can be a bit stressful.
You have to locate a reputable company that provides such services with full value protection. 
Also, you need to make sure that they are available and affordable. We are here to help solve that very issue.
BuzzMoving has access to an entire network of professional moving companies all around the USA that handle small loads. Regardless of the specifics of your move, we can help you find the perfect small-load long-distance movers to cater to your needs.
Please fill out our form to receive moving quotes from licensed and insured small-load long-distance movers. Which are specialized in small load moving. Compare between companies to find the best deal for you!
Moving process
There are a lot of things to consider when you're planning a move, and it's easy to get overwhelmed. But don't worry – we're here to help! Here's a list of things to think about as you start planning your move:
Decide what you're taking with you. This is probably the most important step in the moving process. You need to decide what you're going to take with you and what you're going to leave behind. This can be a tough decision, but it's important to be realistic about what you can and can't take with you. If you're moving into a smaller space, for example, you might have to get rid of some of your furniture.

Start packing early. Once you've decided what you're taking with you, it's time to start packing! This is another important step that should not be underestimated. Packing can be time-consuming, so it's important to start early. This will give you plenty of time to get everything packed up securely, and it will also help to prevent any last-minute stress. You can pick

Find a good moving company. This is definitely a step that you don't want to skip. A good moving company can make all the difference when it comes to your move. They can help to take care of all the details, and they'll make sure that your move goes smoothly.

Make sure you're prepared for the move. This means having all of your documents in order and making sure that you have everything you need for the move. This includes things like your driver's license, your new address, and any other important documents.

Relax and enjoy the process. Yes, moving can be stressful. But it doesn't have to be! If you take the time to plan and prepare for your move, it can actually be a lot of fun. So go ahead and enjoy the process – you'll be glad you did!
How Much Does A Small Load Long Distance Mover Typically Cost?
Moving A Small Load Locally
If you plan on moving locally or within a small distance, small load movers can cost you anywhere between 200 dollars to 500 dollars. You might think it won't cost you much if you only have a few things to move. 
However, every moving company has a minimum cost that they need to cover despite the total capacity of the transfer. 
Various factors contribute to this fee: the number of employees, the cost of operating the truck, and the total hours billed for the task. For example, you might only need to move a couch from the 4th floor of an apartment complex.
The company will still need to cover the cost of sending over the required number of employees to carry the couch down the stairs into the truck. They will need to cover the cost of the moving truck and the time spent doing the moving. All of this will amount to the minimum cost for the move.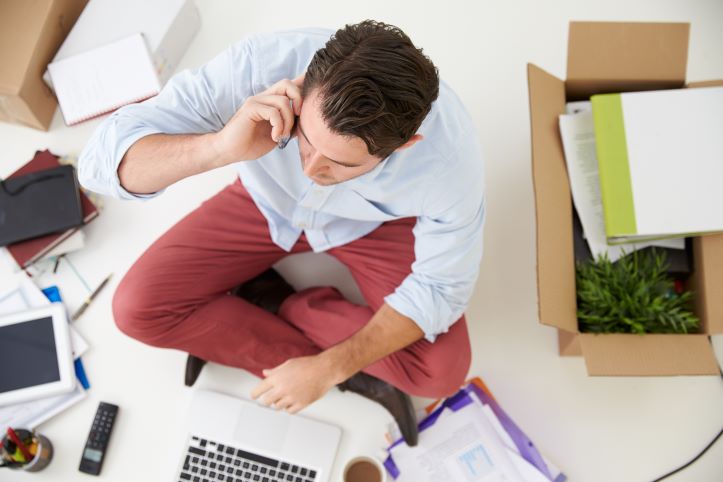 When getting quotes for a small move, be sure to ask the company about the minimum cost and other factors that they consider.
Moving A Small Load Across States?
If you are moving from one state to another, it will cost a lot more. But not as much as you might think if you're making a small load move.
Due to what is known as a "consolidated" move, it is possible to put your items alongside other people's things inside the moving container.
The small-load long-distance movers will use a truck. That moves along a common route, delivering each item to its destination.
Some Additional Details To Consider In Hiring Small Load Long Distance Movers
A small Load move Doesn't Always seem like a Small Move
You might think that a small load equals a small move, but that's not always the case. Small loads can sometimes be more complicated than large loads. That's because there are a few things you need to take into account when making a small move rather than a long-distance move.
For example, you'll need to consider the weight of your belongings.
A small load that's heavy can be more difficult to move than a large load that's light. You'll also need to think about the size of your belongings. 
Smaller items can sometimes be more challenging to pack and move than larger items.
The Route to Your Destination
Suppose your destination is on a popular route or close to a place where the company has to make further deliveries. In that case, professional movers will have a much easier time making the delivery.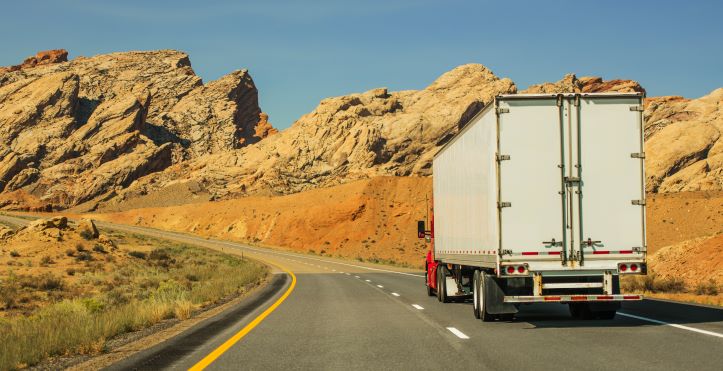 But if you're just moving a few things across the state to a remote town off the main highway, the small load of long-distance movers will have to go out of their way to make the delivery, which increases costs.
When to book the mover
If you're planning a small move or moving a small office, you may be wondering when the best time to hire small-load long-distance movers is. Here are a few things to keep in mind when making your decision:
Give yourself plenty of time to compare different moving companies and get quotes on their competitive pricing.

Also, compare their add-on services, full value protection option, and other convenience services.

Keep in mind that many moving companies get booked up far in advance. Especially during the summer months, they are so busy.

If you have a flexible schedule, try to book your move for a weekday rather than a weekend.

Try to avoid booking your move during peak moving season (May through September). This is when demand is highest, and prices are at their highest.

If you're on a tight budget, consider booking your move for mid-week or late-night hours. These times are typically less busy for full-service moving companies, so you may be able to get a better rate.
The Necessity of A Packing Service
Let's say you are moving a lot of fragile and delicate possessions that need protection during transport. In that case, you will need to have a team of professionals. Who will spend all day carefully packing and padding all of your items 100%?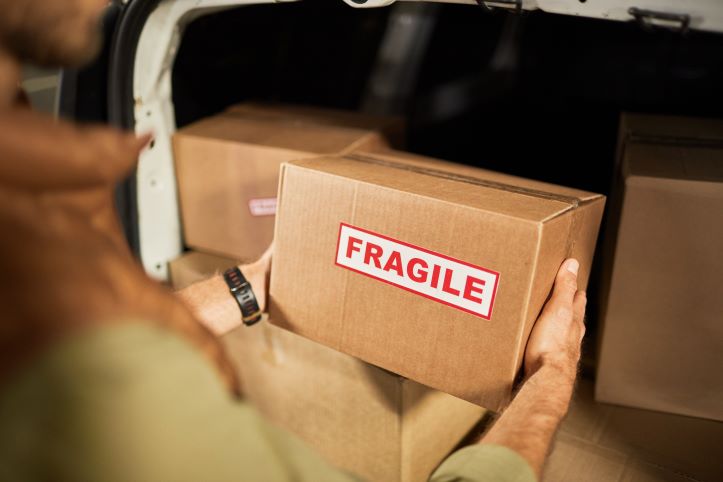 A less expensive alternative would be only to have them pack the valuable paintings and instruments among your belongings. Which would lessen the cost by a significant margin.
Make sure to iron out all the details regarding the minimum cost and additional factors when dealing with the moving company.
The Flights of Stairs
A very common oversight that many people make is disregarding how many stairs need to be climbed up and down to get your item to or from the truck.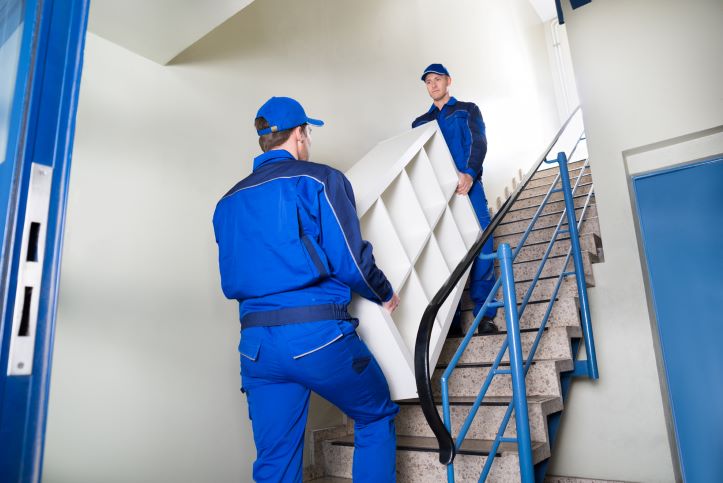 If you're on the 6th floor and your place does not have an elevator, the difficulty of the job rises exponentially for the movers. You will have to pay them a premium for their time and effort in this case.
Benefits of Getting A Quote
Buzz Moving is an all-in-one destination for all your small-load moving needs all around the USA. Whether you're moving locally, long-distance, state-to-state, or even nationwide anywhere in the USA – we have a moving company that will suit your needs perfectly. 
If you are looking for an assisted living facility, we have a wide variety of options to choose from. We offer facilities that cater to all budgets and needs. 
We can help you find the perfect assisted living facility for you or your loved one. Here are some of the advantages of getting a quote from us: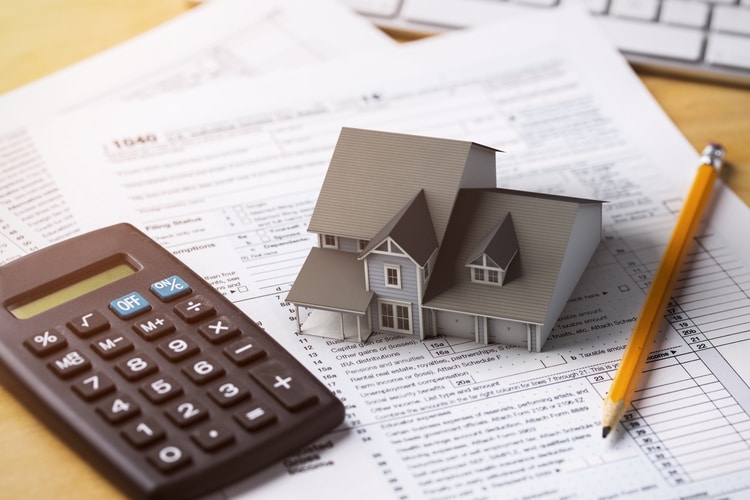 A Free and Simple Moving Quote
The entire moving quote process is very intuitive for our clients. Just fill out the form using your information, and we will have suitable movers get in touch with you. 
Zero obligations or commitments.
Compare Rates from Various Small Load Long Distance Movers
Not only will we make sure that the movers that contact you specialize in moving small loads, but you will also be able to compare the rates between different companies. So that you can pick out the one that suits your needs.
Movers Are Professionally Trained and Have Solid Experience
The BuzzMoving network consists of professional and licensed moving companies all around the USA. 
The employees have all the necessary training and equipment to handle all kinds of long-distance moves. And they have the experience to deal with any irregularities.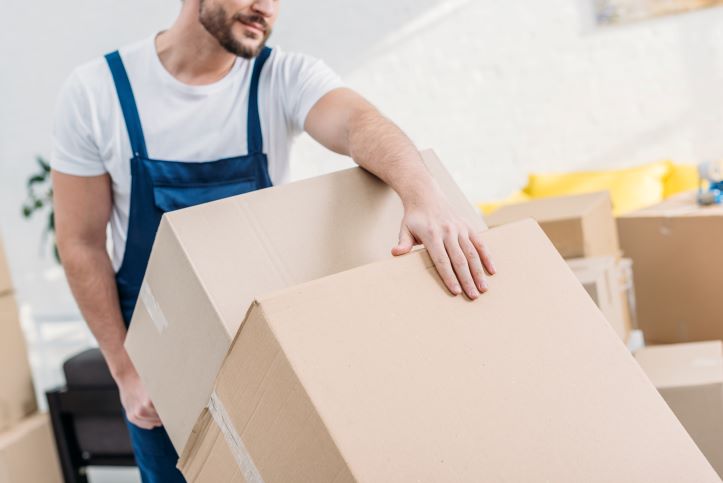 Long Distance Movers
If you are looking to ship a few small items across the country, small-load movers are essential. 
Buzz Moving can help you get in touch with small-load long-distance movers. That will provide small-load moving services at sensible rates. They provide you with full value protection.
Consolidated Shipping
Using consolidated shipping saves time and money on your move. You pay by the actual shipping weight that goes onto the box truck.
Insurance
If you're hiring professional small-load long-distance movers to help with your move, you'll want to make sure that your belongings are properly protected in case of any accidents or damage during transit. 
One way to do this is to purchase moving insurance from a third-party company. This type of insurance will typically cover the cost of repairing or replacing any damaged items. And may even reimburse you for the cost of your move if it's delayed or canceled due to an accident. Be sure to read the fine print of any policy you're considering, as coverage can vary greatly. 
Another option is to see if your homeowner's or renter's insurance policy covers your belongings while they're in transit. This coverage is typically limited. So you may still want to purchase additional insurance from a third-party company. 
The next thing you should check is the license of the mover. Make sure that the mover has a valid and current license. Checking the license of the mover will ensure that you are hiring a reputable and professional mover. 
It is also important to check the insurance of the mover. Make sure that the mover has insurance in case of any damages that may occur during the move. 
Finally, you should check the reviews of the mover. Checking the reviews of the mover will give you an idea of the quality of service that they provide. When you are moving, there are a lot of things to think about and remember. 
Make sure to document the condition of all of your belongings before they're loaded onto the moving truck. This will give you something to reference in case of any damage that occurs during the move.
License
It is important to know that there are two types of licenses that moving companies can have: intrastate and interstate. 
Intrastate movers are only allowed to move items within the state lines, while interstate movers are licensed to move items across state lines. 
If you are hiring a mover to move your belongings across state lines, you will need to make sure that they have an interstate moving license.
Special Items Like Pianos And Antiques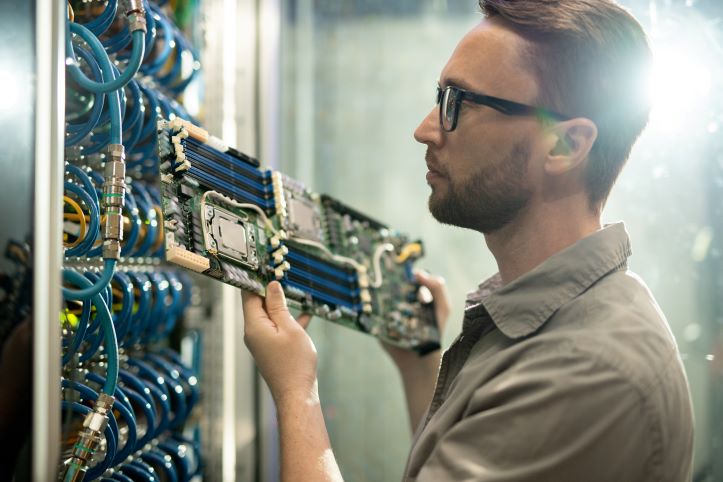 Specialty items like Pianos and Antiques should have more care to move than other items. Also, if you have any items that require special services like installation or setup, such as a computer server, network setup home theater, or industrial machinery, these will need to be moved by professionals as well.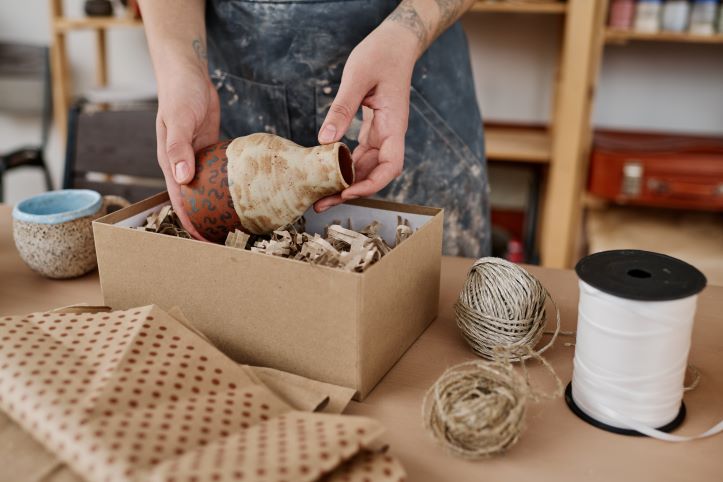 Moving specialty items and large pieces of equipment can be a daunting task, but with the right professional help, it can be done quickly and easily. 
Make sure to do your research and find a reputable company with experience in moving these types of items. With the right help, your move will be stress-free and seamless.
Full-Service Pick Up
If you don't want to deal with the stress of packing, crating, and securing all your items for the move, you can just request a full-service pick-up. A team of professionals will do all the hard work for you – packaging, crating and moving the items into the truck for a hassle-free move on your part.
Moving Services Of Small Load Long Distance Movers
The Moving Service is a business that has an A+ rating with the Better Business Bureau. We are proud to have maintained our high rating and standards for many years. Our small-load long-distance movers offer a wide variety of services to our customers, which include:
Storage Services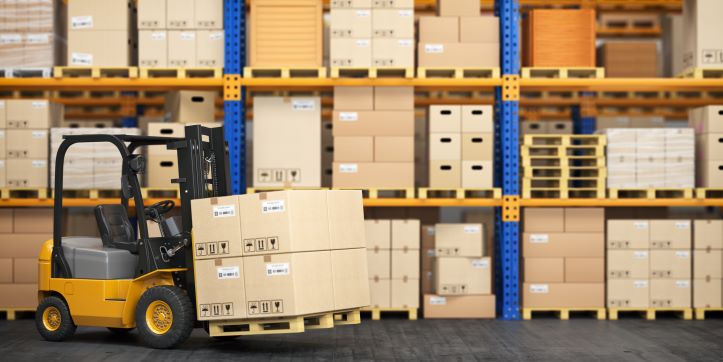 If you need a place to store your belongings while you're in the process of moving, we've got storage solutions.
We offer clean and secure storage units that are perfect for short- or long-term storage services.
Packing Services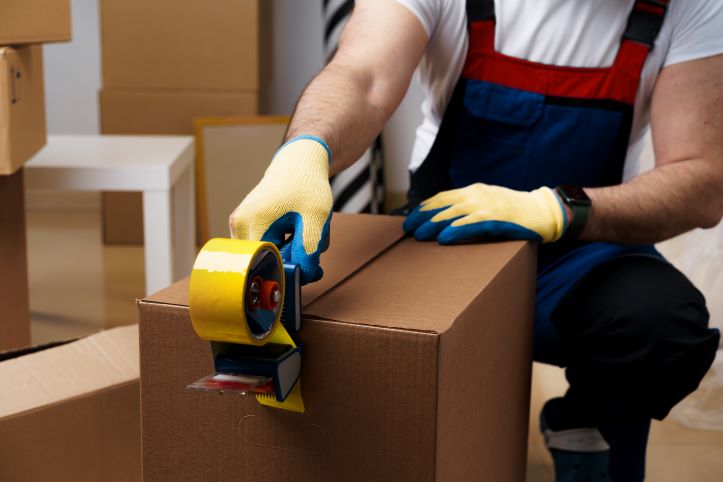 We know that packing up all of your belongings can be a daunting task. Let us take care of it for you! We can provide all of the necessary packing materials, and our professional staff will make sure that all of your items are packed up securely. This is one of the additional services.
Loading and Unloading Services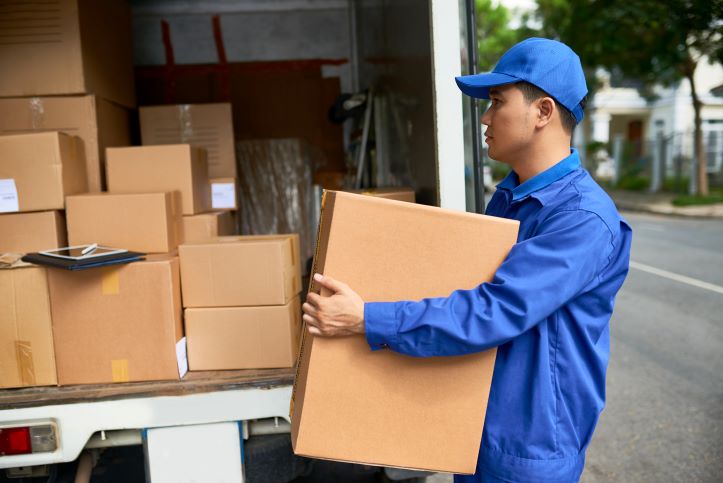 Loading and Unloading your belongings can be the most difficult part of moving. Let our professional staff take care of it for you. 
We will make sure that all of your belongings are loaded and unloaded safely and efficiently.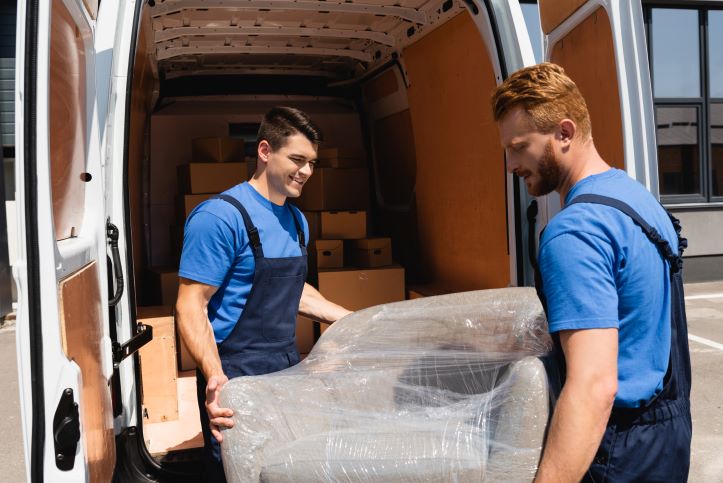 Unpacking Services
Once you've reached your destination, the last thing you want to do is unpack all of your belongings. Let our moving crew take care of it for you! We will unpack all of your belongings and put them where they need to go.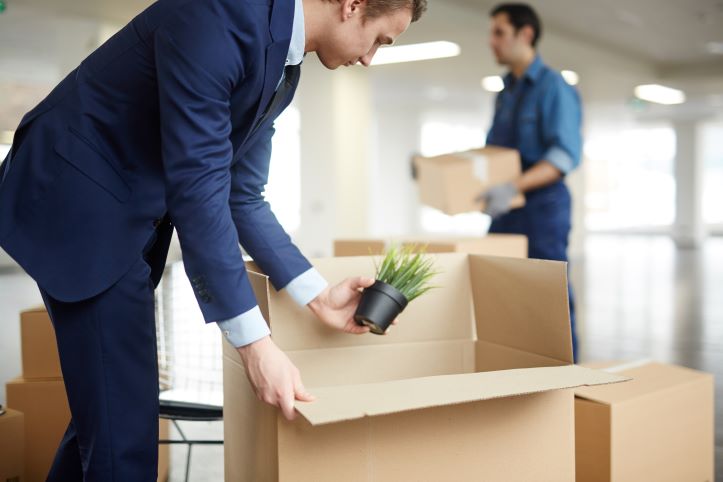 Match Moving Services With Your Move
When it comes to finding the best full-service mover, there is no better place to look than Match Moving Services. We know that every move is different, and we are here to help you every step of the way. Offering a variety of services to make your move as easy and stress-free as possible.
Final Thoughts
Small-load long-distance movers can provide you with a free moving quote. Helping you find storage services, pack and unpack your belongings, and much more. 
Let us help you with your next move!
FAQ
A: Figure out if you need small-load long-distance movers. Then look into different companies and compare rates and services.
A: This is a long-distance small-load move. So, find out about these kinds of movers and negotiate the price and additional services.