Are you thinking of moving from New Jersey to California? Though the two are quite literally on opposite sides of the US, we can completely understand your decision to move. The Golden State offers a plethora of opportunities for individuals. The job market is welcoming, the economy is booming, and California is a beautiful state!
There are plenty of reasons to move from New Jersey to California. The first step when it comes to moving is to do plenty of research about where you are moving. You will also need to hire long-distance movers to help you through your process.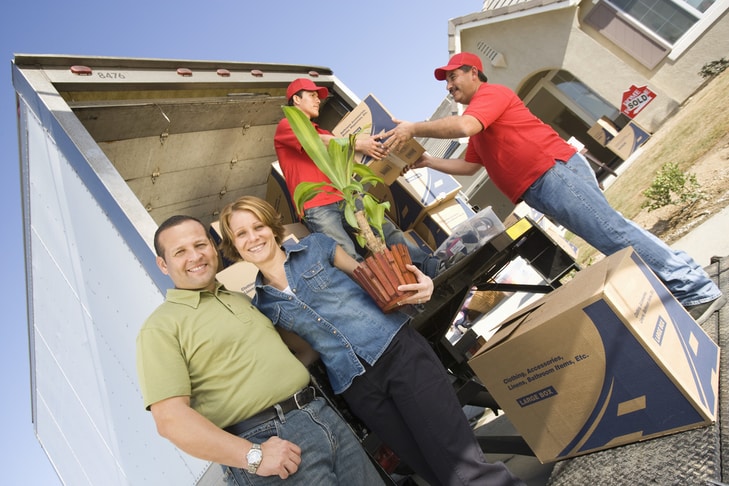 WHY MOVE FROM NEW JERSEY TO CALIFORNIA?
California has a much better job market than New Jersey. This is especially true for entrepreneurs and individuals who work in tech. Silicon Valley, located in the Bay Area, is the home of the tech giants of the world, after all!

That's not all, though. Since the tourism industry is also booming in California, there are plenty of jobs available that aren't tech-related. Additionally, there is also an active entertainment industry in the Golden State. This means there is something for everyone in California.

Additionally, California boasts beautiful weather. You will never get used to the Californian sun. California is a much more diverse state than New Jersey as well.

One of the biggest incentives to move from New Jersey to California is education. The Garden State does have a few great universities. However, some of the best universities in the country are in California. Stanford, UCLA, Berkeley, etc are some of the most revered colleges in the world.

You can also have plenty of opportunities for outdoor sports in California. The sandy beaches, hot air, and opportunity to play outdoor sports, what's not to love?

There are a few cons to moving to California as well. Living costs can be much more expensive than in New Jersey. Renting and buying are both exorbitantly pricey in California. Not to mention, some of the biggest cities have some of the worst traffic.

However, there are still plenty of reasons to move to the Golden State. Some popular Californian cities to move to our Los Angeles, Sacramento, San Francisco, and San Diego.

SHOULD I HIRE LONG-DISTANCE MOVERS?
When moving between states like New Jersey to California, you should hire long-distance movers. Trust us, you will need extra help! Long-distance movers will help make your move smooth and stress-free.

The main reason to hire such movers is that they provide a plethora of services. If you need help with packing, they have got you covered. They provide full packing services and partial packing services, depending on your needs.

Additionally, you may need help with storing your belongings. Long-distance movers also provide storage units. You can store all your furniture in their storage units. On the day of the move, they will drive the units to your new home in California!

There are plenty of other services you may need. Do you have an expensive piece of furniture you're not comfortable moving? Maybe you own an expensive painting or a grand piano. Long-distance movers can also move single items from New Jersey to California.

Long-distance movers can also move your heavy appliances. Not just that, but they will also help you uninstall and reinstall them!

For any service that you can think of, long-distance movers will be able to provide them for you.
HOW MUCH WILL IT COST ME TO MOVE FROM NEW JERSEY TO CALIFORNIA?
The average cost of moving from New Jersey to California can be about $5000.

However, this is just an estimate. There are plenty of factors that can affect what your total cost will be. The first thing to remember is that long-distance movers charge a flat rate based on cubic weight and mileage. This flat rate itself can vary amongst movers.

Additionally, this means the cities you are moving between will alter your cost. Moving from Newark to Los Angeles will cost different than moving from Atlantic City to San Francisco. The amount of furniture you move will also affect your cost. Furthermore, the size of your apartment matters too. Moving from a two-bedroom apartment will always be more affordable than a three-bedroom one.

In our previous section, we mentioned the services offered by movers. The number of services you avail of will add to your cost. For instance, if you required a full-packing service, your move will cost more. If you only required a partial packing service, then your cost will be relatively less.

There are other miscellaneous factors that affect your cost. The route your moving company takes to move from New Jersey to California, for one. Additionally, the season you are moving during will also alter your cost.

The best way to know about costs is to contact your mover directly. You can call up movers via the numbers that are available on their websites. Additionally, you can also peruse said websites. Another way of knowing about costs is by accessing instant quotes online.

If you have a few seconds to fill out our form, we can provide that for you! You will instantly receive a no-strings-attached free moving quote. This will allow you to compare rates between different movers.
CAN YOU RECOMMEND SOME LONG-DISTANCE NEW JERSEY-TO-CALIFORNIA MOVERS?
A lot of individuals who are moving for the first time require a head start when it comes to research. Even if you're not a first-timer, you may find our list helpful. In the table below, we have compiled a list of 5 reliable long-distance movers for you. Please note that this is not a complete list. This will simply help you jump-start your research.

Affordability is a big concern for people who are moving from New Jersey to California. That is why the movers mentioned below are known to be some of the most affordable.
| | | | |
| --- | --- | --- | --- |
| Name | Rating | US DOT | ICC MC |
| Whitaker and Sons | 5 |   |   |
| Alliance Movers Inc | 5 | 2398933 | 824939 |
| Infinity Van Lines | 5 | 1443732 | 545673 |
| Direct Relocation Services LLC | 5 | 3000931 | 24036 |
| Finest Movers Inc | 5 | 1896009 | 681911 |
PREPARING FOR THE MOVE
As we have mentioned before, you must do your research. Specifically, research the city you are moving to. Rent and transportation costs will differ between Californian cities. Hence, if you are moving to LA, you will need to budget differently than if you are moving to Palo Alto.

You should also look into insurance. Specifically, home insurance and health insurance. The former is incredibly important if you're buying a home in California. Health insurance also differs between states. Hence, you should research how much health insurance costs in California.

Additionally, if you own a vehicle you should get it registered with the DMV. Don't forget to also apply for a Californian license!

You should additionally look into how you will commute between your home and work. Public transportation costs are different in New Jersey and California.
CONCLUSION
There is no one solution for all moving problems. However, research is probably as close as it gets. You need to research every last detail before committing to a move.

In order to spread out the stress of moving, hiring long-distance movers is always a great idea. We have listed a few reliable options, but ours isn't an exhaustive list. You should do further research yourself to see which option is correct for you. If you have a few minutes to spare, you should also consider filling out our form. This will help you compare rates between companies very easily.

We hope you have a fantastic move!