Want to trade in those frigid winter months indoors for a beach view by the sea? Look no further than Florida! But before making the big move from Michigan to Florida, doing your own research on interstate long-distance movers is the first step to making it as seamless an experience as possible.
If you're seeking to spend your retirement years quietly lounging in a chair or playing golf, the Sunshine State is the place to be. But Florida doesn't just welcome retirees with open arms. With the booming tourism and hospitality industry, affordable housing, zero personal income taxes, and one of the best education systems in the nation Florida has lots to offer for everyone.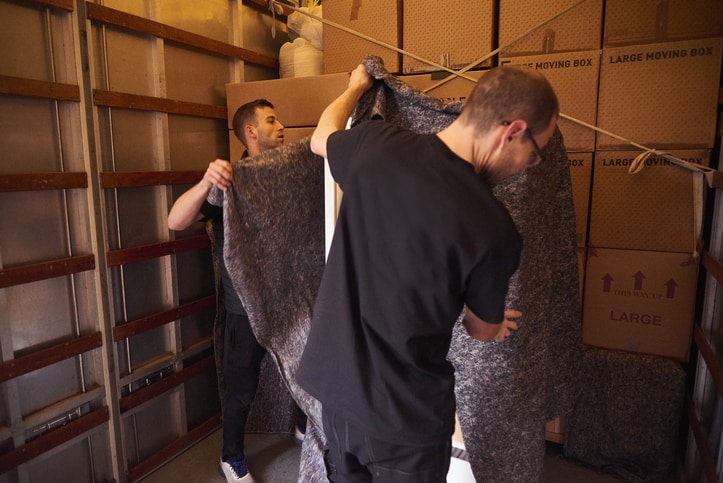 Why Do I Need To Hire Long-distance Movers
Well for starters why bend over backward to pack up all your belongings when you can offload the task to professional long-distance movers who have years of experience in helping people move to their new homes free of anxiety? From packing up your heavy furniture to helping you move all those fragile appliances, there's so much that professional movers have to offer to make life easier for you.
Don't have a big enough car to fit all your things? Don't know where to keep your stuff when you have just moved into a new city? Worry not! Long-distance movers will have you covered.
If you would rather take charge of packing up most of your own things on your own terms but still can't help wondering how you want to move that piano or that heirloom painting hanging on your wall, the movers are here to offer partial packing services too. This is why hiring the right long-distance movers is important because there is nothing quite as daunting as moving to a new home without help.
How To Prepare For An Interstate Move
Research! And lots of it. There are lots of places to kick off your research online but it's best to keep a checklist of things you are looking for when deciding on where to move to. Whether it's Miami or Orlando, Tampa or Tallahassee- each city has a unique experience to offer its residents that will likely be very different from your life in Michigan. So first find out what exactly you are looking to get out of your new life in Florida.
Florida might not charge personal income taxes but there are still taxes to be paid, so you ideally should look into that. Additional considerations? Insurance and healthcare coverage in the locale you are moving to.
If you haven't bought a house yet, you could consider looking into the kind of neighborhood you want to settle into. Would you rather be living in the center of the city with easy access to entertainment venues or somewhere nice and quiet out in the suburbs? You should consider how far it is from your work and how you plan to travel to and from your workplace. Does the area have a public transportation system you can take advantage of or do you mean to drive there in your vehicle? Just remember, whatever works best for you within your budget.
How Much Will Moving From Michigan To Florida Cost Me?
The average cost of moving from Michigan to Florida is between $3000 to $5500.
Moving to a place as far south as Miami will cost you a lot more than moving to Tallahassee in the Panhandle. Moving from Marquette in the Upper Peninsula will take you longer and will cost you more than moving from somewhere like Detroit in the Lower Peninsula. Movers charge a flat rate based on mileage and the total cubic weight of their moving furniture. So the total distance you need to travel will likely affect costs.
It's also important to consider what services you want to hire your movers for. Depending on the kinds of services you avail, your final bill might look very different. For example, partial packing services will obviously cost a lot less than having them move all your belongings. So if you hire them for multiple services, your costs will be much higher.
But there are other costs you need to be mindful of as well. Costs will vary based on fuel charges, tolls and taxes, the route your movers need to take, etc. You are also expected to tip your movers for instance. This can be between 15-20% of the total bill.
Different movers also charge very different flat rates even if all other factors listed above are the same. Therefore, it is essential that you do your research online and look up the different long-distance movers and choose whatever option is the most budget-friendly for you.
The best way to choose the right option is to go on online and seek out as much information as you can. Most movers have an official website and a business number you can reach them at. But in case you are still a bit lost, you could always take advantage of readily available online quotes. Just fill out a form and get free moving quotes that will help you directly compare prices that our trusted network of movers charge their clientele.
How To Choose Affordable Movers When Moving From Michigan To Florida?
To find the most affordable long-distance mover, you need to do a copious amount of research. The best way to read up on movers is to go onto their website and read reviews from their clients. You should also call them on their business number to work out a plan for your move and get a clearer estimate of how much this move will cost you. Always ask around your friends and family who might have used these services before for a recommendation as well. You just need to etch out whatever arrangement you yourself are most comfortable with.
Here's a list of affordable movers you can try and look up. We hope this helps you kick off your own research into what works best for you.
| | | | |
| --- | --- | --- | --- |
| Name | Rating | US DOT | ICC MC |
| Allstates Moving and Storage LLC | 5 | 3151940 | 105399 |
| Direct Relocation Services LLC | 5 | 3000931 | 24036 |
| Whitaker and Sons | 5 |   |   |
| Infinity Van Lines | 5 | 1443732 | 545673 |
| Alliance Movers Inc. | 5 | 2398933 | 824939 |
Conclusion
Moving from Michigan to Florida to start life anew is a mammoth task and thus deserving of the hours of research that you will no doubt have to put into planning out the big move. To ease the anxiety of this huge decision, it's important to find the right kind of professional long-distance movers to help you out.
Remember, there is no one size fits all and just because something worked out for someone else doesn't mean you can possibly find a better deal that is more suited to your liking and friendlier to your budget. Comparing prices is quintessential to understanding what package is most suitable for you given your need. If you're ever in a pickle, we highly recommend you take a few minutes and fill out our form to get a few instant moving quotes that might just prove useful in helping you decide.
We wish you all the best on your big move and hope your new life in Florida is as rewarding as you hoped for it to be!