Two Friends Movers is a family-owned and operated company. Those in need of dependable moving services can count on Two Friends Movers. The organization has been around for 12 years, and in that time, it has built a reputation for providing excellent service at reasonable pricing. The Bay Area is not the only place the company serves, as they also have a location in Redwood City. They have an expert moving crew committed to reducing your anxiety about the relocation. If you're looking for a reliable and efficient moving company, there is Two Friends Movers. Whether you're relocating across town or across the country, they can help you. In this article, we covered the Two Friends Movers review. And also the pros and cons of using them for your relocation. To learn more about them, read on.
Services Offered By Two Friends Mover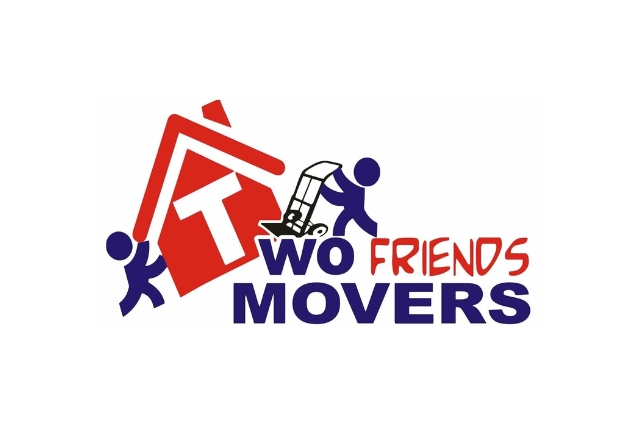 Residential moving: They are experts in residential relocation and will take care of everything, from packing to loading and unloading.
Commercial moving: They help businesses move efficiently with minimal disruption.
Long-distance moving: They offer safe and dependable long-distance moving services for all your possessions.
Local moving: Packing, loading, and unloading are all taken care of for you as part of your local moving.
Packing services: The company provides packing services to guarantee that your belongings are safely packed and transported.
Loading and unloading: They have the experience and tools necessary to load and unload your possessions securely and quickly.
Labor services: Services consisting solely of human labor are also available; in this case, you are responsible for arranging a truck and transport, and they will assist with loading and unloading.
Special services: They can accommodate unique requests and develop tailor-made answers to unusual problems.
Pros & Cons Of Two Friends Movers
To provide a clearer picture, we have compiled a list of this company's advantages and disadvantages.
Pros
Provides packing, assemble & disassemble services.
Provides local & long-distance moving services.
Safe & secure moving.
Cons
Does not move the pool table.
Long-distance moves are limited to 500 miles.
How To Use Two-Friend Movers?
Go to their website, and you will find a form. Fill out the form, and their customer representative will respond after reviewing your information. Also, you can contact them directly with the phone number they provided on their website. 
Factors That Impact Two Friends Movers' Cost
The moving cost or the pricing of Two Friends Movers depends on various factors. Here they are:
Customer Service & Quality Of Service
They are open every day of the week and can help you relocate whenever you need it. The movers at Two Friends Movers have been providing excellent service for almost a decade. Through their hard work and dedication to their customers, they have become a major player in the moving industry. When transporting customers' property, the movers at this firm take every precaution.
We checked out their credentials, and they seem legit. When it comes to transporting heavy machinery, they are the best in the neighborhood. They charge a rate per hour.
Recommendation On Using Two Friends Movers
Anybody looking for a reliable moving company should hire Two Friends Movers. They provide local and long-distance moves, packing services, and storage options, among many other offerings. The specialists who make up their team are knowledgeable, kind, and committed to satisfying customers.
They use modern moving trucks, equipment, and expert packing methods when protecting your possessions during transit. The availability of insurance is a nice perk.
Those needing moving services can be assured that Two Friends Movers will get the job done at a price that won't break the bank.
Conclusion
Searching for professional appliance movers near you is an exhausting task. That's why we have researched for you. Two friend movers is among the best movers in Redwood city and the bay area. They are best at what they do. For local and long-distance moving, anyone can hire them.