If you're tired of the Sunshine State and want to move somewhere similar, New Jersey may be the best fit for you! Moving from Florida to NJ is not uncommon. As a matter of fact, they've often been compared with each other.

Much like Florida, New Jersey boasts many seaside resorts and beaches. There are also plenty of outdoor activities that you can do in NJ. In recent times, New Jersey has gotten a leg up from Florida, however. For instance, in terms of competitive job markets and a booming economy, NJ has more favorable patterns. Additionally, NJ seems to be a better bet than Florida in recent times, even in terms of education!
There are of course certain drawbacks. The "Garden State" of the USA is smaller than Florida. Additionally, this means if you are looking for a fast-paced life, you are unlikely to find that in NJ. However, that shouldn't deter you because we do believe that New Jersey has plenty of fantastic qualities!
One of the most important things to do when moving from Florida to NJ would be to hire long-distance movers.
What Is The Cost Me For Moving From Florida To NJ?
The average cost of moving from Florida to NJ is $2500.
However, we have made a table for you in which you will get an idea of the average moving cost.
| | | | |
| --- | --- | --- | --- |
| Distance | 1 Bedroom | 2-3 Bedroom | 4-5 Bedroom |
| <50 miles | $595-$1,020 | $1760-$3,190 | $1,920-$6,530 |
| 250 miles | $1,100-$2,250 | $2,300-$4,300 | $4,250-$5,700 |
| 1000 miles+ | $1,500-$3,000 | $3,140-$5,960 | $6,380-$10,010 |
| 2500 miles+ | $1,925-$4,275 | $4,240-$8,550 | $9,550-$14,100 |
Weight And Mileage
However, this is going to be dependent on a lot of factors. Professional movers charge based on mileage or cubic weight, or a combination of the two. This means the cities you are moving to and from and the amount of furniture you have will factor into your total cost.
Additionally, different companies charge different flat rates. Hence the specific company you choose will also play a role in determining your final cost.
Additional Services
Furthermore, there are additional considerations to make. If you avail of multiple services from the movers, then your total cost will be high. Comparatively, if you only avail of a few services, your costs will go down. This is why availing of a full packing service will be much more expensive than just a partial packing service.
Move Size
The size of your home also matters. If you are moving to a one-bedroom apartment that will be more affordable than moving to a four-bedroom apartment. Lastly, don't forget to tip your movers! It's customary to tip them 15% of your total cost. All of these factors should be accounted for when budgeting.
Calculate Your Moving Cost When Moving From Florida To NJ
There are many ways of estimating your total cost. Florida to NJ movers has reliable websites. On those websites, they state the costs of the services they provide. You can always peruse the websites, look at reviews, and contact the companies directly. Another way of knowing costs is by availing of instant quotes online. If you have a couple of minutes, you can easily avail of instant quotes from us. All you have to do is fill out our form. Upon filling this form out, you will get no-strings-attached FREE moving quotes! You can easily compare rates between multiple moving companies after availing of our free moving quotes.
Can You Recommend Some Affordable Florida To New Jersey Movers?
Affordability is one of the biggest considerations that people make when moving. Interstate moves, like the one from Florida to NJ, are long and tedious. As a result of that, we have compiled a list of some trusted long-distance movers. We know that research can be stressful, but we hope our list will give you a leg-up with regards to doing your own reading up!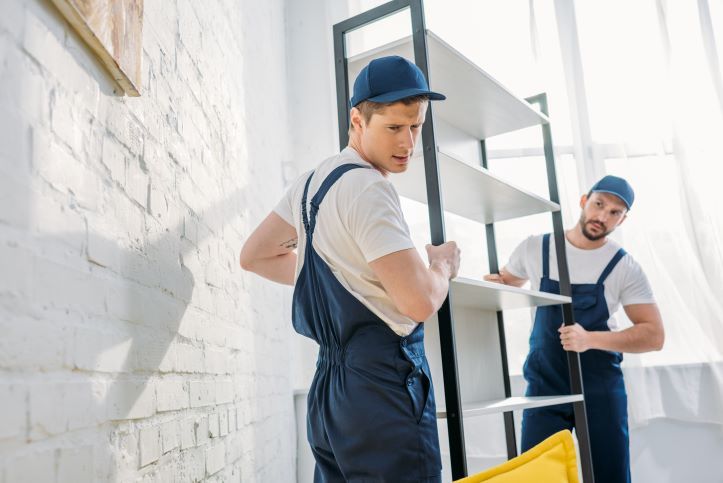 Please note that this is not a complete or exhaustive list. There are plenty of moving companies who can help you with moving from Florida to NJ. When it comes to moving, there is never a one-size-fits-all solution for everyone. That is why it is crucial to do your own research. You would know best what your specific needs are!
Before settling on one moving company, you should definitely talk to a few professional movers. There are plenty of considerations to make before you make your final selection. For instance, is their customer service friendly? Do they have convenient routes when moving from Florida to NJ? Affordability is one of the considerations, but there are a whole host of others as well. We hope the list we have compiled below will help you get started on your research.
| | | | | |
| --- | --- | --- | --- | --- |
| Allied Van Lines | Star 5 | USDot 76235 | MC 15735 | Price $$$ |
| North American Van lines | Star 5 | USDot 70851 | MC 107012 | Price $$$ |
| Alliance Movers | Star 5 | USDot 76235 | MC 15735 | Price $$$ |
| Finest Movers Inc | Star 4.6 | USDot 1896009 | MC 681911 | Price $$ |
| Infinity Van Lines | Star 4.7 | USDot 1589011 | MC 588217 | Price $$$ |
Why Hire Long-distance Movers When Moving From Florida To New Jersey?
Long-distance movers can provide a wide array of valuable services when you are moving from Florida to NJ. This is why it's helpful to hire long-distance movers when moving between states. We have given a small breakdown of the services below.
Packing Services Provided By Movers From Florida To New Jersey
You may require a full-service move when moving from Florida to NJ. If you do, the long-distance moving company you hire will take care of everything for you. This includes packing and unpacking your supplies and driving them to your new home. Most professionals will also help you get set up!
Moving One Piece Of Furniture From Florida To NJ
However, you may not require a full-service move at all. You may only need help packing certain pieces of furniture. Then it would be best if you went for partial packing services. Partial packing services mean that the professionals will only help you with packing and organizing specific belongings. You should only do this if you have decided to pack most of your other goods by yourself. This is more cost-effective as you only have to pay for the belongings that they pack.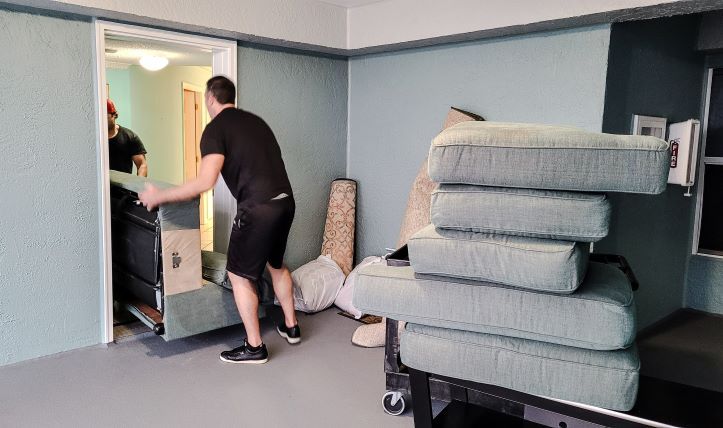 Heavy Appliance Movers From Florida To New Jersey
Need help moving your washing machine, dishwasher, and dryer? Don't worry. Long-distance movers from Florida to NJ provide heavy appliance moving services as well. They will help uninstall all your appliances, drive them to your new home and reinstall them.
Rental And Storage Services Provided By Florida To New Jersey Movers
Maybe your vehicle isn't big enough to fit all your furniture in. Don't worry if that's the case. Florida to NJ movers provides rental and storage services as well. These services are beneficial if you live in an apartment complex. Additionally, these services are useful in instances where you don't have a garage.
How Do I Prepare For My Florida To NJ Move?
The first step to take is to do thorough research! Moving between states like Florida and NJ is a long process. You will need to start looking up moving companies months in advance. Additionally, you should also start budgeting months in advance!
Real estate and job opportunities are some of the most apparent considerations to make when preparing for Florida to NJ. You must make sure that you have picked a home that's at a convenient spot for you. Additionally, you should have thorough knowledge about real estate prices, possible setbacks, and any state laws that may differ in NJ from Florida.
Furthermore, you should begin contacting moving companies early. This is because once you call them up, they will ask you a lot of questions about your particular requirements. You must also have a list of questions prepared for them beforehand to streamline the process. Many movers will also come over to your place! This is especially true if you have availed of multiple services.
The biggest tip we can give to you is to start researching as early as possible. Trust us, this will make your move from Florida to NJ a stress-free one.
What Are Some Ways To Cut Costs When Moving From Florida To  NJ?
There are specific ways to cut costs when you're moving from Florida to NJ! As we mentioned above, the number of services you avail adds to your total cost. A way of circumventing this is by reducing some of the services. Note that you should only do this if you are 100% confident that you don't need those specific services!
For instance, if you think you can pack most of your furniture on your own, you should go for it. However, please be safe and think this through. Additionally, you can get your friends and family to help you move your furniture as well. If your loved ones help you load and unload your belongings, you won't have to pay for an extra service.
There are other steps you can take when moving from Florida to NJ. Do you own a large vehicle, or do you know someone who does? If yes, you can drive your furniture to NJ by yourself! This will help reduce the number of services required.
Please note that you should only go for these options if you are sure. We do think it's best to hire professional movers when moving between states. However, if you are confident you can do it yourself, then that will help you significantly cut costs.
Why Moving From Florida To NJ?
There are many reasons behind this. Some of them are described below:
Cost Of Living
The cost of living in NJ is lower than the national average. The median home value In NJ is also lower than in Florida. However, we have made a comparison between the two-state.
[DCT FLNJ]
Weather
NJ is a state in the northeast of the United States. It is bordered by New York, Pennsylvania, and Delaware. The weather in NJ can be classified into three seasons: summer, autumn, and winter.
Taxes
The taxes in New Jersey are a combination of state income tax, sales tax, and property tax. The state income tax is the most common type of taxation in the state. It ranges from 0% to 8.97%. Sales taxes are collected on certain goods and services that are sold within the state. Property taxes are levied on the value of residential and commercial real estate. The tax rate in NJ is lower than in Florida.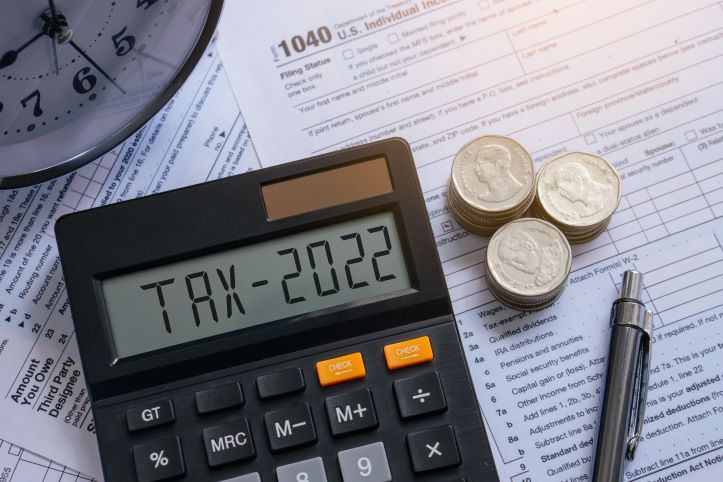 Job Market
The job market in New Jersey is thriving and many companies are looking to hire. There are many opportunities in the state and people with a variety of skill sets can find a job.
There are many industries in New Jersey that offer jobs for people with different skillsets. The healthcare industry is booming and there are numerous opportunities for those who want to work in the medical field. The retail industry also offers jobs for those who want to work on the sales floor or manage inventory. For those who want a more creative career, there are opportunities in the arts, media, marketing, finance, architecture, law and education.
Outdoor Recreational Opportunities
Like Florida, New Jersey has so many outdoor recreation facilities. There are many parks and top beaches to enjoy your holiday. In the parks, you can enjoy hiking, and swimming, and also you will see the natural beauty of NJ.
Lifestyle
The lifestyle of NJ is different from Florida. The Nj residents are pretty much friendly and welcoming. This is no different when it comes to their culture. They are proud of their heritage and food, which is why you'll find plenty of both throughout the state.
[Lifestyle FLNJ]
Some Affordable Cities To Live In New Jersey
When moving from Florida to NJ, you have to find an affordable place to live in. There are many cities in New Jersey, Newark, Jersey City, etc are some of them. However, below is a list of some affordable cities to live in.
Springdale

Newark

Jersey City

Ho Ho Kus

Westfield
Best Places To Visit When Moving From Florida To NJ
New Jersey is a state in the United States. It is bordered by Delaware to the southeast, New York to the west, and Pennsylvania to the north.
The state is known for its natural beauty from being one of the first states that were undeveloped during colonial times. The state offers many different types of landscapes like beaches and mountains. These landscapes offer various activities for tourists to enjoy while they are visiting such as surfing and hiking.
New Jersey also has many historical sites that are popular tourist destinations, including the prestigious Princeton University and Princeton University Art Museum, which have impressive collections of artworks by renowned artists like Renoir, Monet, and Picasso.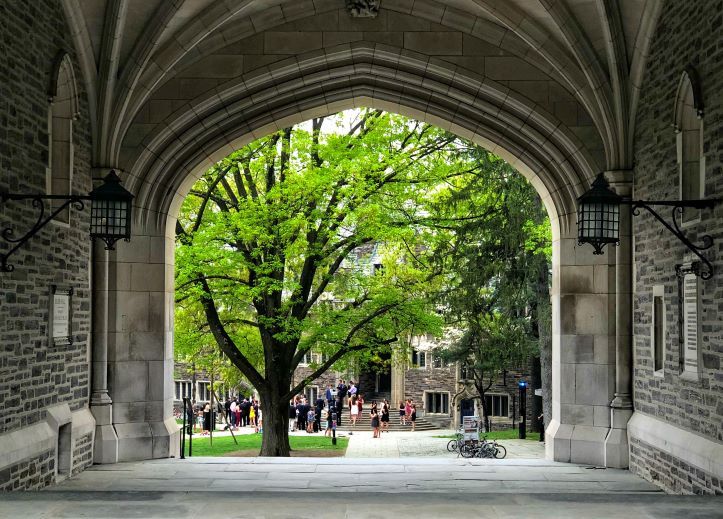 Conclusion
We always reiterate that there is no perfect solution for everyone regarding moving. Everyone's process will be a bit different, depending on what they need. The most important thing to remember when moving from Florida to NJ is to do as much research as possible. This will help you make the best decision for yourself. If you have some free time, we would also suggest filling out our form! We have a trusted network of Florida to NJ movers and can help you get free instant quotes. We hope your move goes well!
FAQ's
Q: How far away is New Jersey from Florida?
A: New Jersey is about 1120 miles away from Florida.
Q: Is it better to live in Florida or New Jersey?
A: If you compare the two-state, you will find that New Jersey is better than Florida.