Are you looking for the best movers in Texas City TX? There are plenty of great movers to choose from. However, the specific mover who's perfect for you will depend on your requirements.
The first thing to note is that there are two kinds of movers in Texas City, tx. Either you will need a local mover or a long-distance mover. If you're moving within the city's vicinity, you will need to hire a local mover. However, if you are moving in and out of the state, you will need a long-distance mover.
There are a lot of great movers in Texas City, tx. However, there are also some unreliable ones. To help you navigate this vast world of moving, we are here to help. This article will show you a small list of the best movers in Texas city. Also, we will take you through the services provided by the movers and their potential costs. Stay tuned till the end to know how you can get a free moving quote right now!
Best Movers In Texas City TX?
In order to help you, we have compiled a list of a few of the best movers. We know that budget is a huge consideration for moving. We are also aware of the fact that researching movers can be a tedious task. Hence, we have compiled a list below of movers that you can trust.
Please note that the list we have given below is not complete. We have the largest moving network across the nation. Just submit the simple form to get multiple free quotes from professional Texas city movers.
| | | | |
| --- | --- | --- | --- |
| Name& | Rating | US DOT | ICC MC& |
| International Van Lines | 5 | 2293832 | 796971 |
| Allied Van Lines | 5 | 076235 | 15735 |
| Atlas Van Lines | 5 | 3464872 | 1132206 |
| 1-800-PACK-RAT | 5 | 125563 | 2934 |
| uShip | 5 | 2998976 | 23053 |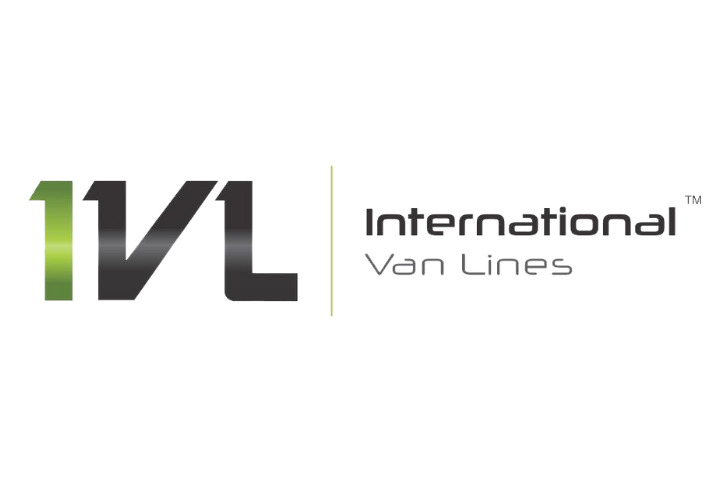 International Van Lines
International Van Lines, a full-service moving company, offers many services to help you move. They pack, store, and move locally, long-distance, and internationally. Their skilled pros will work together to make your move go easily and fast, whether you're moving across town or across the world.
Since they know how stressful relocating can be, they provide various services to assist you at every stage. They offer multiple insurance options, a shipment tracking system, car shipping services, and many other services. They also offer various discounts and specials to help you save money on your move.
Pros
An award-winning moving company.
Best for long-distance and international moves.
Offers special services for specialty items like.
Provides various types of packing services.
Provides online quoting service.
Free cancellation up to 48 hours before your relocation.
Cons
You are required to pay a 25% deposit initially.
Not very good for local moves.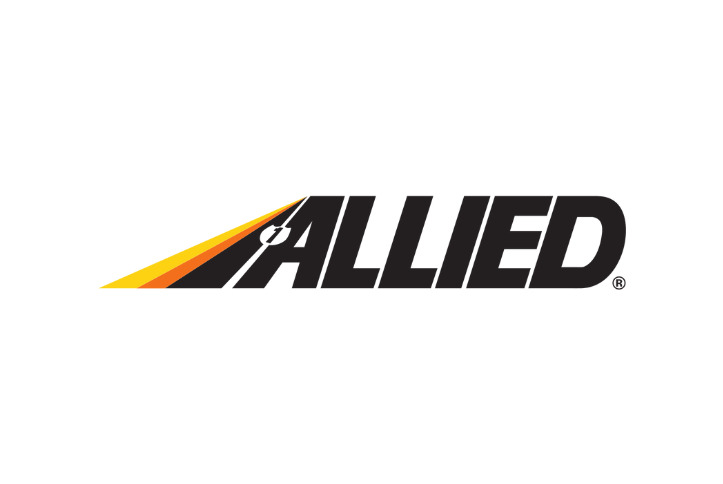 Allied Van Lines
The business makes sure that moving goes without a problem. A name that reliably offers a broad range of services is Allied Van Lines. As a result, we had to include this brand in our list of the finest movers. Reputable customer service will always be willing to help you if you need assistance with anything related to the entire moving situation. One of the biggest networks in the moving sector belongs to this business.
As a result, it has partnerships with numerous local moving companies. After all, it won't be a big deal wherever you want to move. Additionally, among the other well-known brands in the sector, in-home moving quotes are definitely the best. The company representatives are pretty overwhelming.
You won't feel like you're being sold something at any point in the procedure. They also don't have any hidden fees in their open quotation procedure. Thanks to attentive and friendly customer support, you will even receive advice about what service to take and what not to take. Overall, working with Allied Van Lines should be a positive experience.
Pros
Has multiple insurance policies.
Up to $100,000 in coverage is provided for moving automobiles.
Has a tracking system to monitor your shipment.
Offers a tracking mechanism to view the location and progress of your package.
Free cancellation right before your relocation.
Cons
Off-hours client service is limited.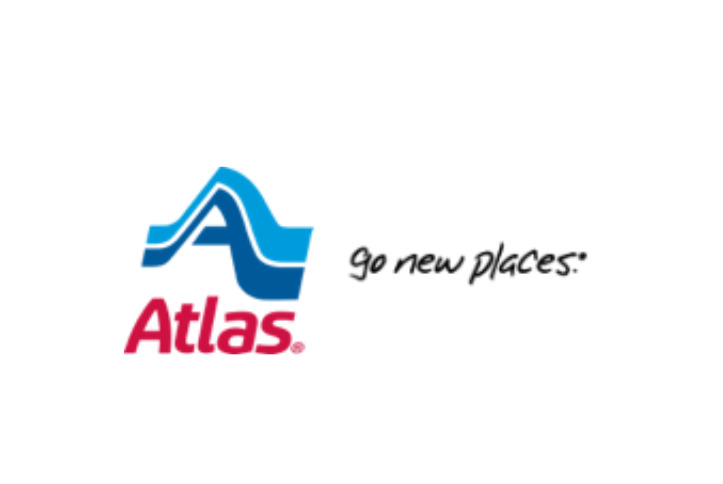 Atlas Van Lines
All of us have valuable and fragile items in our possessions. Atlas Van Lines, who cares about your fragile items. When you book your move, they'll ask whether you have any fragile items.
You will then receive some expert advice on how to package them. They will take extra care when packing those breakable things. They use hardwood crates for big items and various bubble wraps for smaller ones to ensure safety.
You'll appreciate learning that this moving business also employs decking inside the vehicle. If any of your products require a wooden box, they are fully open to building one for you. When moving, a lot of people worry about their pets. Additionally, they take extra care of it and won't allow you to worry. At any time, Atlas Van Lines is a reliable solution for local moves. They are the real deal in this fast-paced game.
Pros
They have a personal moving app.
Provides services nationally and internationally.
Discount option available
Cons
Requires a deposit initially.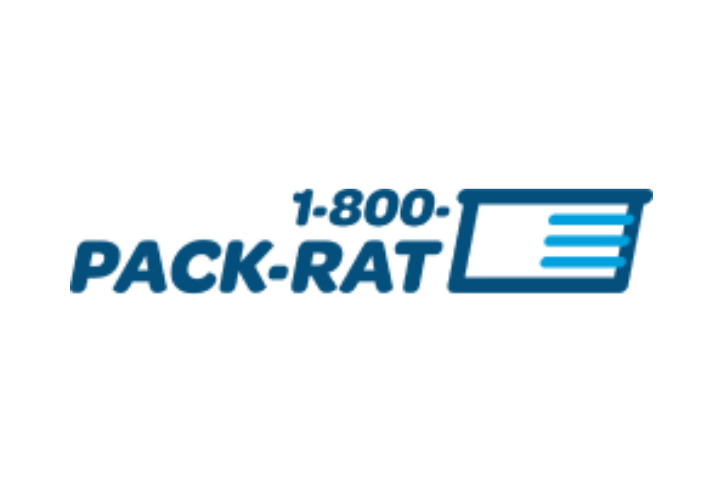 1-800-PACK-RAT
If you require storage before, during, or after your move, they have simple solutions. The company's portable storage containers let consumers pack and store their stuff at their own speed without a moving truck.
1-800-PACK-RAT's portable storage containers come in sizes like 8 feet, 12 feet, and 16 feet. Stackable containers allow consumers to keep many containers on their premises. Their lockable portable storage containers are built of durable materials. This lets customers store their goods with confidence. They will pick up the container from your current location and drop it off at your new location if you want them to.
Pros
24-hour storage monitoring.
Guarantees to meet or beat competitors' prices.
Provides insurance options.
Cons
On Sundays, there are no deliveries.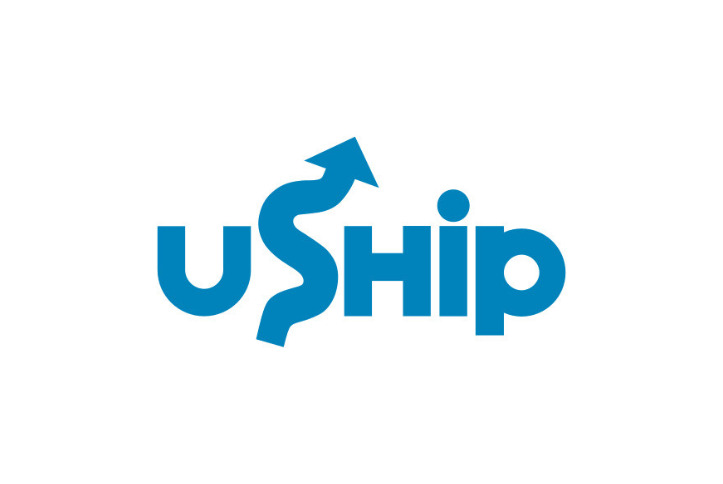 uShip
Uship has been providing service to its customers since 2003. Their headquarters is in Austin, Texas. This company is best for shipping single items, furniture, vehicles, appliances, animals, antiques, pianos, and fine arts. They provide a mobile app. You can track your shipment and contact your shipper through this. They also give discounts under certain circumstances.
Pros
Insurance options available
Provides shipping tracking system
Cons
Quoted pricing could change.
Services Provided By The Movers In Texas City TX?
As we have already mentioned before, there are two different kinds of movers in Texas City. If you are moving within the city or state, you will need a local mover. If your move is more than 100 miles, you may be moving into or out of the state. In that case, you will need long-distance movers. The main reason for hiring movers in Texas City is that they offer a range of useful services to make your move stress free. Here we described the services they provide:
Packing and Unpacking Services
The most commonly used services are packing and unpacking services. Movers in Texas City know that moving is a long and tedious process. Additionally, it's very difficult to pack up your entire life into a box. Packing is a meticulous process. You need the correct equipment and specific packing materials.
This is why availing of packing and unpacking services is so helpful. If you avail of a full packing service, the movers will pack all your belongings. If you require a partial packing service, the movers will only pack the furniture you ask them to pack. You will need to pack the rest yourself!
Moving Heavy Appliances
When moving heavy appliances, you must be careful not to damage them. However, you also have to be careful not to hurt yourself. It is quite difficult to uninstall and reinstall all heavy appliances as well. Moving your washing machine, dishwasher, and dryer can be quite tedious!
Hence, movers provide the service of moving heavy appliances as well. They will also reinstall those appliances for you in your new home.
Loading and Unloading Services
While we're on the subject of moving heavy objects, loading and unloading furniture can be a tall order for most people. Not to mention, there are often flights of stairs to walk while carrying all of the baggage. So as not to hurt yourself when moving, you should get loading and unloading services.
The movers will carry all your furniture into the vehicle and help place them once you've reached your new home.
Moving a Single Piece of Furniture
Often you may have to move just one piece of furniture. This can be for many reasons. You may have a very expensive piece of furniture like a pool table or a grand piano. The furniture may be rare or fragile, like a rare piece of art. There are special circumstances where you will need to move just that furniture and nothing else.
If this sounds like your case, you need to hire movers and ask for their service of moving a single piece of furniture.
Rental and Storage Services
You will need a large space to keep all your furniture when relocating. You may not have a large enough garage. Additionally, many apartment complexes don't have storage facilities at all. If that sounds like your situation, you don't have to worry.
Movers in Texas City can provide you with rental and storage services. They will provide storage units where you can keep all your furniture. When the day of the move, they will drive the unit to your new home.
If you don't own a vehicle or can't fit your furniture, this is also a fantastic solution for you. Additionally, professional movers also provide rental services, so you can hire their rental cars.
Shipping Services
If you need to relocate your private transport to your new home, you can avail of shipping services from movers in Texas City TX.
Junk Removal
There will be plenty of furniture that you throw away. To ensure that furniture doesn't go to waste, you should avail of junk removal services. Movers will take all the furniture you throw away and either dispose of it safely or recycle it.
How Much Does It Cost To Hire Movers In Texas City TX?
The cost of Texas city movers will vary on many external factors like the move size, distance, amount of items, and additional services. To help you get an estimate here, we provided a table of moving costs depending on the distance.
| | | | |
| --- | --- | --- | --- |
| Distance | 1 Bedroom | 2-3 Bedroom | 4-5 Bedroom |
| <50 miles | $595-$1,020 | $1760-$3,190 | $1,920-$6,530 |
| 250 miles | $1,100-$2,250 | $2,300-$4,300 | $4,250-$5,700 |
| 1000 miles+ | $1,500-$3,000 | $3,140-$5,960 | $6,380-$10,010 |
| 2500 miles+ | $1,925-$4,275 | $4,240-$8,550 | $9,550-$14,100 |
Factors That Impact Moving Costs
Type Of The Move
The first one is whether your mover is a local or an out-of-state mover. Local movers charge by the hour. Hence, if your move takes five hours, it'll cost you more than if your move takes three hours. Long-distance movers charge based on the mileage and cubic weight of your furniture.
Distance
If your move is long-distance, the cities you are moving between will alter your cost. Moving to or from Texas city to Los Angeles will cost different than moving to or from Texas City and New York. 
Move Size
Since the amount of furniture plays a role, the size of your apartment will also alter your cost. This is because the larger the apartment, the more the furniture. Hence, moving from a 2-bedroom apartment is more affordable than a 3-bedroom one.
Additional Services
Another factor to consider would be the services you require. Movers provide a plethora of services, which we discussed in our previous section. The number and type of services you need will affect your cost. If you require more services, your cost will be higher. Furthermore, there is a range of services they provide. Hence, there are cost variations within the same service. This is to say; a full-packing service will cost higher than a partial-packing one.
Time of the Year
Other factors go into cost determination. The time of the year you are moving during will alter your cost. If you are moving during the summer, your move will likely cost more. This is because summer is a popular time to move, so movers hike up their prices. If you're moving on the day of a national holiday, your move will also be more expensive.
Get Instant quotes online
To discover the exact costs, you should speak with your mover directly. They can easily tell you how much it will cost you if you give them a breakdown of your requirements. Additionally, many movers have their costs listed on their website.
The quickest way to obtain quotes is to get instant quotes online. You can do that by filling out our form in a minute. We can provide you with FREE instant moving quotes. The best part is that our quotes come with no strings attached! Once you obtain a quote from us, you can easily compare rates of reliable movers in Texas City TX, to make the best decision for yourself when hiring a mover!
Conclusion
There is no one-size-fits-all solution when it comes to moving. However, hiring a moving company is essential if you want a stress-free move. Therefore, it's crucial to choose the right mover for you.
If you are concerned about budgets and costs, consider filling out our form to avail yourself of free instant moving quotes right now!
Happy moving.
FAQ's
Q: What day is the cheapest to hire movers?
A: The cheapest days to hire movers are during the weekdays. Specifically, Monday, Tuesday, Wednesday, and Thursday are the cheapest days to hire movers. During these days, movers remain less busy and offer lower rates. 
Q: How much do you tip the movers?
A: It is customary to tip movers between $20 and $40 for a full day's worth of work and $10 to $20 for half a day's worth of labor. You may want to leave a larger gratuity for the movers if you are extremely satisfied with the service they provide.
Q: Should I pay movers before or after?
A: It is customary to pay movers once the relocation has been finished, though the manner of payment may differ based on the moving company's policies. Some moving companies may ask for a down payment to confirm a booking, while others may demand payment in full only after the job is done. Before the big day arrives, ensure you and the moving company are on the same page about how you'll pay.
Q: What will movers not take?
A: Things that are dangerous, flammable, or against the law to transport are often not accepted by movers. For example, cash, jewels, other valuables, flammable liquids and gases, dangerous chemicals, and perishable foods.
Q: What is the best time to move?
A: The off-peak months of fall and winter are often the most cost-effective times to relocate. Since there is less of a need for moving services in the summer and winter, prices may be more reasonable. Typically, the months of September through April are ideal for moving.