Are you thinking of moving to Austin, Texas? Or maybe you are moving out of Austin. Whether you are moving locally or interstate, with the right mover, it becomes a breeze. Moving can be a tedious chore. This is why it's best if you get in touch with local Austin, Texas Movers. They can help relieve the burden on your shoulders!
Movers are known to provide a multitude of services to make your move as efficient as possible. Not to mention, there are plenty of reliable and affordable movers to choose from! To know how to get free cost estimates, keep reading till the end.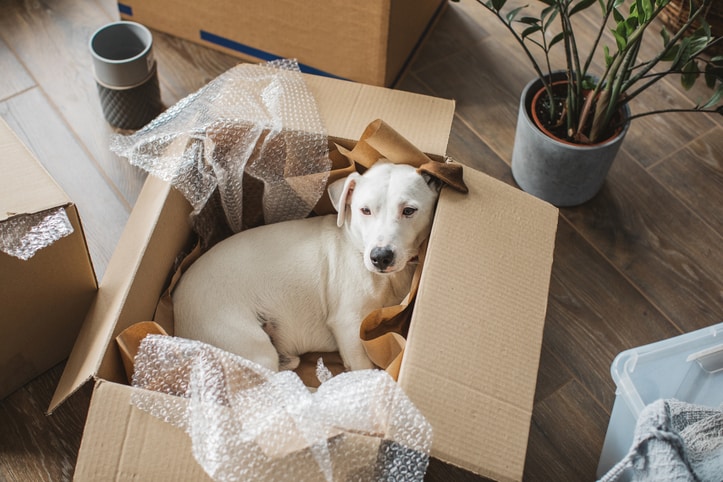 Services Provided By Top Austin Texas Movers
There are a plethora of services provided by the best Austin Texas movers. We know that moving is a tall order. In order to make your job as easy as possible, you can outsource all the heavy lifting to professionals.
Professional movers will be able to offer you a variety of services tailored to your specific need. We have highlighted some of those below.
Local & Long Distance Moving
Long-distance movers can provide you with both local and long-distance moving services. Local moves are moves that are less than 100 miles. Long-distance moves are moves that are longer. If you are moving out of state, then you need to avail yourself of long-distance moving services!
Packing Services
Moving requires you to put your whole life in a box. Packing all your belongings is a difficult task, no doubt. This is why Austin Texas movers can offer you a range of packing services to suit your needs. The movers also have their own specialized packing material. From cardboard to styrofoam to soft blankets, they've got it all!
You can either avail of a full packing service or a partial packing one. If you require a full packing service, then the movers will pack all of your belongings for you. However, some individuals opt for a partial packing service. You should only opt for this if you are certain there are some items that you can pack on your own!
If you don't need packing services, but you need packing supplies, movers can provide those for you too!
Moving Heavy Appliances
There are plenty of licensed movers who can help with moving your heavy appliances. Moving washing machines, dishwashers, and dryers can be a hassle. Additionally, it's very difficult to uninstall and reinstall them. If you are in a situation like this and your heavy appliances need moving, you need not worry.
Austin Texas movers can uninstall and reinstall your appliances for you. Additionally, they will also drive your heavy appliances from your old home to your new home!
Loading and Unloading Services
Furniture is often very heavy. There are many clients who opt for moving their own furniture. However, you must be careful during this heavy lifting because it's common for people to injure themselves in the process. Hence, movers can help you load and unload your furniture into and from your vehicle.
Moving Single Pieces of Furniture
Sometimes you may not want to move all your furniture. There are many individuals who own specialty pieces of furniture. Whether it's a pool table, a gun safe, or a grand piano, there are plenty of exclusive items owned by people! If you happen to have such a piece in your possession, you need not worry. You can hire movers to move that one piece of furniture!
Junk Removal
When moving, clients sometimes prefer not to move all their furniture. It's normal for you to want to throw things away! If you need movers to remove your junk, you don't have to fret. There are plenty of Austin Texas movers who also remove junk! Additionally, there are many movers who are heavily involved with recycling. Hence, you don't have to worry about anything going to waste.
Storage & Rental Services
If you live in an apartment, you may not have enough storage space. This is very common in apartment complexes! Many of them lack storage units. Additionally, your garage may also be too small to store all your furniture in.
Another common problem to run into is not having enough vehicular space. If you don't own a car, for instance, moving your furniture can be difficult. If your car doesn't have enough space to store your furniture in, that can also be a problem.
If you're facing such an issue, there's a solution for that too! Texas movers offer rental and storage services. This means they are going to lend you storage units to keep your furniture in. They will also drive those storage units to your new home! Additionally, you can avail of rental services. For these services, the movers will bring their own vehicle, which they will drive to your new home.
How Much Do Top Austin Texas Movers Cost?
The moving cost will be determined by a lot of factors. Firstly, it depends on where you are moving to. Movers charge a flat rate by the hour, mileage, and cubic weight of your furniture. However, this depends on whether your move is local or long-distance. If it's local, then they charge by the hour. If you're moving long-distance, movers will charge based on mileage and cubic weight of your furniture.
Additionally, the season you are moving during will also affect your costs. This is because the demand for movers goes up during summer. Hence, if you're moving, then professional movers will charge more!
Furthermore, the specific services you avail of will also play a role in driving your prices up. If you require many services, your total cost will be much higher than if you require just one or two. Additionally, the kind of services you avail of will also push prices up. For instance, a full packing service is costlier than a partial packing service.
If you are looking for fast ways to know how much your move will cost you, you should get instant quotes online. We can help you with that! If you have about two minutes, consider filling out our form! BuzzMoving has a large network of licensed Austin Texas movers. Hence, we can provide you with instant free moving quotes with no strings attached! This can help you compare rates between reliable Austin, Texas movers.
The Top Affordable Austin Texas Movers
Since budgeting is a massive concern for most people who are moving, we have decided to compile a list of some of the top affordable Austin Texas movers. Please note that this is not a complete list by any means! There are plenty of fantastic movers out there.
However, we understand that research can be a tedious task. This is especially true if you don't know where to start. Hence we hope our guide will act as a stepping stone for you! You can use this as a guide to doing further research.
Before confirming a mover, always make sure that they are licensed. Usually, the US DOT and ICC MC numbers are given on the website of said movers. This will help you realize whether or not they are officially registered. Additionally, you should always go for a mover who has a rating of 5. Since ratings are based on clients, a high rating means that this mover is trustworthy. Lastly, please make sure that the mover has friendly customer service!
| | | | |
| --- | --- | --- | --- |
| NAME OF MOVER | RATING | US DOT | ICC MC |
| Allied Van Lines | 5 | 076235 | 15735 |
| Einstein Moving and Co | 5 | 2193963 |   |
| All My Sons | 5 | 2855093 | 955842 |
| Finest Movers Inc | 5 | 1896009 | 681911 |
| ATX Movers | 5 | 1938615 |   |
Conclusion
The first step towards moving should be researching the top Austin Texas movers. The list we have compiled above should be a good starting point for you. However, that's only the beginning. You will need to do a lot more verification checks before finally hiring the mover best suited for you.
If you need a quick cost estimate, please consider filling out our form. You can avail yourself of free instant moving quotes right now!
We hope your move goes fantastic.