U.S.-based moving and storage company American Van Lines (AVL) operates in North America. Long-distance moves, international moves, business moves, and storage solutions are just some of the services they offer. The company has been in operation since 1995. Since then, it has been able to serve clients across the USA. The company provides services in over 48 states out of 50 states, excluding Alaska & Hawaii. It has an extensive network of local agents and business associates. Get the American Van Lines review and learn inns and outs about them from this content.
Customers trust them because they always deliver on time and with the highest level of professionalism. Also, American Van Lines is actively involved in a number of charitable causes, including those related to Breast Cancer Awareness, Alzheimer's Association Awareness, and Toys for Tots.
In this post, we'll discuss American Van Lines and the pros and cons of using them for your relocation. To learn more about them, read on.
Services Offered By AVL
Local Moving: American Van Lines provides local moving services to its customers at hourly based rates.
Long-Distance Moving: For customers moving beyond state lines or to another area of the nation, American Van Lines provides long-distance moving services.
International Moving: Customers who are relocating internationally can take advantage of American Van Lines' international relocation services. They can help you pack and complete customs procedures for your overseas move.
Commercial Moving: The commercial moving services of American Van Lines are available to companies of any size. Your company may be assured that it will be able to resume operations as soon as possible after any commercial move, no matter how big or small.
Partial Packing Service: AVL will help you pack any kind of fragile items like glassware or electronic items.
Storage Solution: Customers that require storage for a move or other reasons might use American Van Lines. They store furniture and household things for short and long periods.
Specialty Services: The Specialty Services provided by American Van Lines include the transportation of automobiles, pianos, and large pieces of machinery.
Moving Supplies: For those who would rather pack their own possessions, American Van Lines also provides boxes, tape, bubble wrap, and other necessities. They offer a wide selection of boxes, bubble wraps, tape, mirror cases, dish-pack boxes, and other packing supplies.
Military And Government Moving: Military and government relocation are unusual, but American Van Lines knows how to handle them. They can help military and government employees move since they know the rules.
Pros & Cons Of American Van Lines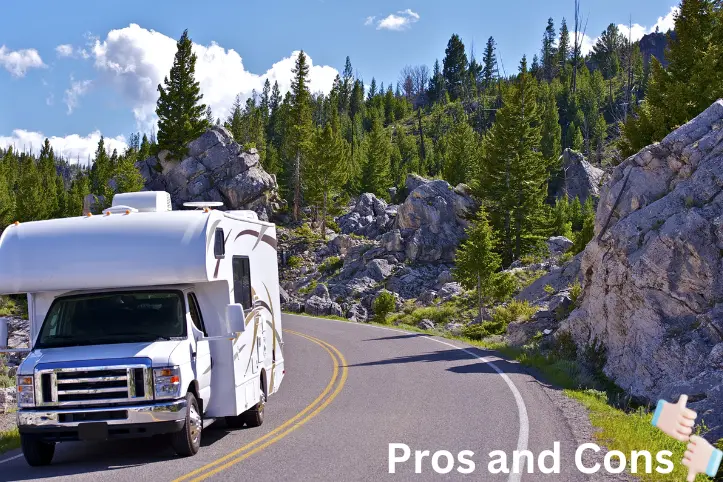 To provide you with a clearer picture, we have compiled a list of this company's advantages and disadvantages.
Pros
Offers a flat-rate price.
Provides In-home estimation.
Provides special services for valuable things like antiques, pianos, and artwork.
Prices are reasonable and highly competitive.
Options for personal storage are available.
Top-tier industry affiliations.
Cons
A 10% to 50% down payment is required.
Received complaint for poor communication.
The Cost Of Using American Van Lines
You will find an online quote request form if you visit their website. You have to submit the form with a little information about your move. Then a customer representative will respond to your request. They may want to have an in-home estimate or virtual survey. By doing this, they can give you an accurate estimate of your move.
As they provide a quote for the move up front, they assist consumers in avoiding any unexpected expenses. Their flat-rate fee covers furniture installation, disassembly, and specialized services to move high-end art and pianos. 
For example, moving a one-bedroom apartment (4000 pounds) from Miami to Los Angeles (2700 miles) will cost from $5000 to $5500 with American Van Lines. The company also gives its consumers a wide variety of discounts and customized options.
Factors that impact AVL Cost
The moving cost or the pricing of American Van Lines depends on various factors. Here they are:
Move size

Distance 

Amount of furniture

Weight of the Move

Additional Services

Time of the move
Thoughts Of Customers And Reputation Of American Van Lines
For its customer service, American Van Lines has received many awards. Newsweek's Best Customer Service Award was given to it in 2021. Also, AVL has been one of America's Best Customer Service Companies since 2019. Additionally, they are excellent at maintaining a presence on social media. Instagram, Facebook, LinkedIn, and Twitter all allow you to connect with them.
Customer Service & Quality Of Service
Monday through Friday, American Van Lines' live customer support line is open from 9 am to 7 pm. On Saturday, they are available from 10 am to 3 pm. And Sunday they are closed on Sunday. Additionally, they have a phone and email contact options for their clientele. Moreover, an emergency line can be reached even after business hours.
AVL has been giving quality services for over 25 years. They have earned customer trust and made a big space in the moving industry. The movers of this company take great safety measures for the customers' belongings. Their storage options are climate controlled and guarded with 24-hour security surveillance cameras.
Recommendation On Using American Van Lines
American Van Lines is one of the best moving companies for long-distance moves, without a doubt. As they charge a little higher than other companies, they also provide a high quality of services. They are very good at large corporate moving. 
It is best to hire AVL when moving a big house or large commercial space to a long distance. Small moves, won't be budget-friendly.
Also, receive their in-home estimation service. This will help you to know the exact estimate of your move. Thus you can make a clear budget for your move.
Conclusion
American Van Lines is a reputed licensed and insured moving company. We recommend AVL for big and long-distance moving. Their service is available in 48 states. And they have a wide variety of moving services available. AVL requires a 10% to 50% deposit, which strengthens the deal. Also, you will get a full refund if you cancel your move before 7 days of the moving day. We can say moving with them will be a good experience.