If you're thinking of moving to Nevada from California? You are not alone! Many Californians leap and move across the country to the Silver State.
This is because Nevada is a fantastic place to live, and it comes with unique perks. The living costs in Nevada are much lower. Additionally, Californians have to pay much more in taxes. Not to mention, Nevada is an exceptionally beautiful state to live in.
You may miss the beaches of California a bit, but nothing compares to the thriving entertainment industry of Nevada. Furthermore, the economy of Nevada is one of the fastest-growing economies in the country! This means there are plenty of reasons to move to Nevada from California.
There are certain cons of moving there as well. Nevada has harsh weather conditions. Not to mention, there aren't enough populated cities in Nevada. There are also other cons associated with education.
This article will take you through the pros and cons of moving to Nevada from California. We will also tell you about costs, hiring long-distance movers, and how to prepare for your move!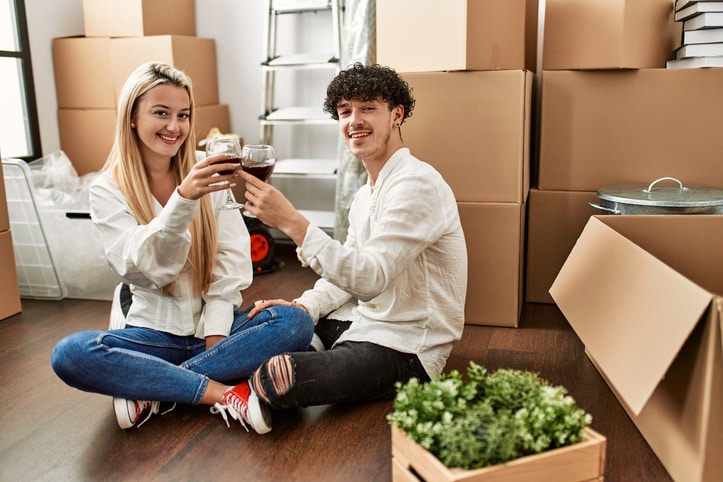 Why Move To Nevada From California?
Living Costs
We will speak in general terms here because Nevada and California are vast states. It is much more affordable to live in Nevada than in California. Even though Nevada's living costs are higher than most other states, it's much lower than California's.
The Golden Gate State is one of the most expensive states to live in! Real estate prices are much more affordable in Nevada to put this in context. If you are thinking of buying a home in Las Vegas, it may cost you around $250,000. However, if you were to purchase a home in Los Angeles, it would cost you well over $600,000. Hence, real estate prices in Nevada are almost half California's prices.
Lower Taxes
California has some of the highest taxes in the country. There is no state income tax in Nevada, and you don't have to pay sales tax on food and medicine. This is very appealing, especially for Californians! Property taxes are also much lower in Nevada. Not to mention, there is no inheritance tax here.
Job Market
California undoubtedly has a stellar job market. However, many jobs in California are tailored toward the tech industry. This is not surprising, considering Silicon Valley is in California. However, Nevada has a rapidly growing economy. Statistics show that Nevada has one of the top employment rates in the entire country.
In the past, people have assumed that jobs in Nevada are just limited to the entertainment industry. That's not true! Nevada is home to a plethora of different corporations. Jobs in construction, healthcare, transportation, and education are also increasingly popular in Nevada. The current job market in Nevada is extremely diverse.
Entertainment
There will never be a dull moment once you've moved to Nevada from California. This goes without saying, but if you are into gambling or casino games, you will not be able to avert your eyes from Las Vegas. It's not just the American dream to win a fortune at a Casino in Vegas anymore. It's a dream shared by citizens globally!
Not to mention, Nevada is home to multiple festivals, concerts, and other popular gatherings. You will always have somewhere new to explore, something new to eat, and someone new to meet.
Natural Beauty
Nevada is a beautiful state. California also has its perks, but Nevada provides a different kind of scenic beauty. There are plenty of mountains, canyons, and water bodies for your eyes to feast on.
What Are The Cons Of Moving To Nevada?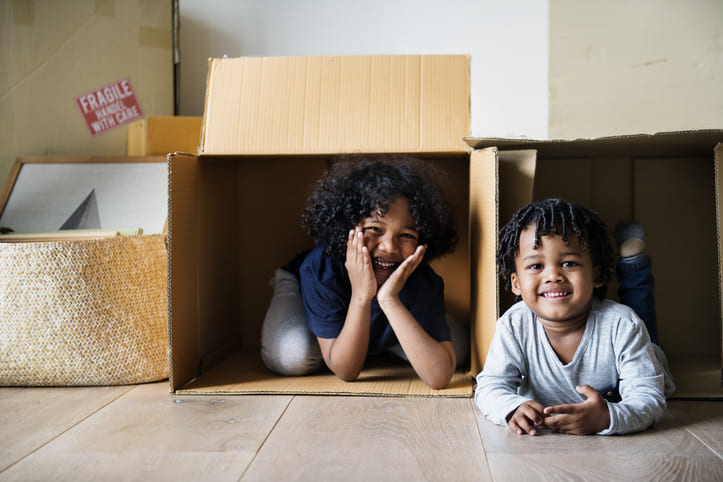 While there are plenty of pros to moving to Nevada from California, there are a few cons as well.
Lack of Popular Cities
The first thing to note is that most people in Nevada are split between two cities; Las Vegas and Reno. Las Vegas is the most populous city in Nevada. Although there are plenty of other cities in the state, they aren't as populous. You may find yourself feeling lonely if you're not in one of the aforementioned ones. In the other cities, you will also have limited options with regard to employment.
Education
While Nevada can provide excellent employment opportunities, the same cannot be said about education. While the states across the country have an average grade of C, Nevada has an average grade of D. This research suggests that there aren't a lot of excellent schools in Nevada.
Weather
Since Nevada consists of deserts, the weather can be very extreme. Citizens complain that it's always either too hot or too cold in Nevada. This is something to keep in mind, especially because California is known to have very amicable weather.
Hiring Long-Distance Movers
When you move between states like Nevada and California, you will require many different services. This is because moving is a tall order. There is always going to be plenty to do. You will need to figure out how to pack all of your furniture. You also need to drive all your furniture to your new home with as little damage done to them as possible.
Additionally, you will need a lot of strength to load and unload said furniture. There are plenty of further factors to consider. Your heavy appliances such as your washing machines and dishwashers will need moving. All specialty items that you own, such as gun safes and pool tables, will also need moving. Not to mention, you may not have storage where you live, or your vehicle may be too small to carry all your furniture in it.
This is why hiring long-distance movers is always a good idea. Movers can provide you with all the essential services for your move. If you need packing services, movers can help you pack all your belongings. They have specialized packing equipment for specific furniture. This helps to minimize damage when your furniture is being moved.
Movers can also help you move your heavy appliances. They will also uninstall and reinstall them for you! Not to mention, they can also help you move specialty items as well. That's right, and you can hire long-distance movers just to move a single piece of furniture.
If you lack storage space when moving to Nevada from California, your movers can also supply you with storage units. There are actually specialized storage movers too, who are equipped to help with storage in particular. Additionally, you can also hire rentals. That's when the movers drive your furniture to your new home in Nevada themselves in their own large trucks.
The kind of service you will need will depend on your specific requirements. You should ask your friends and family members who have moved to Nevada from California. They can shed some light on which movers to hire and what to look out for. A small tip would be to ensure the mover you're hiring has friendly customer service.
How Much Will Moving To Nevada From California Cost Me?
The cost of moving to Nevada from California can be anywhere between $2000 to $4000. Of course, this is a large range. However, it's also an estimate. Your actual cost can hike up or go down depending on several factors.
Long-distance movers charge a flat rate based on a lot of factors. One of the factors is mileage. This means the distance covered will play a role in how much your total cost will be. Hence, moving to Las Vegas from Los Angeles will be different than moving to Reno from San Francisco.
Another factor to consider is the cubic weight of your furniture. The higher the cubic weight, the higher your total cost. This means the more furniture you move, the higher your cost. Additionally, this means the size of your apartment is a big factor when calculating costs. If you're moving from a two-bedroom apartment, your move will be cheaper than moving to a five-bedroom apartment.
You should also know that the specific services you avail of will change your costs as well. Movers charge different rates for different services. Hence, choosing packing services will add a different amount to your cost than choosing loading or unloading services. Not to mention, the more services you require, the higher your final cost. You should also know that there are discrepancies within each service as well. For instance, a full-packing service is more expensive than a partial-packing service.
There are further factors that alter your cost. Surprisingly, the season you are moving during can drive your price up. If you are moving during the summer, you will have to pay more. This is because companies hike their prices during summer since it's the most popular time to move. Additionally, the specific route you are choosing will also have an effect on your cost.
There are many ways to find out cost estimates. The most obvious way is to get in touch with your mover directly. You can call them by using the number listed on their website. You can also contact them via their customer service. Not to mention, most companies have their rates listed on their websites as well.
Another way of obtaining rates fast is by getting instant moving quotes online. If you are looking for an instant moving quote, we can help you! In less than 5 minutes, you can obtain a quote from us by filling out our form. We can provide you with free moving quotes that come with no strings attached.
Since we have a vast network of licensed moving companies, our quotes are easy to use and will provide you with the rates of reliable movers. If you have 2 minutes on your hand, consider filling out our form to obtain your free quote right now.
Can You Recommend Some Affordable Movers?
Budgeting is the most important part of moving. If you have decided to move to Nevada from California, it's safe to assume that you've already started budgeting. You may be looking for reliable and affordable movers. It's tough to find a balancing act between the two. Sometimes reliable movers are very expensive. Other times, affordable movers aren't very professional.
If you are having a hard time, we can help you by providing you with a small guide. We have compiled a list of 5 well-known, revered movers who are also affordable. Please note this is not a complete list by any means. There are many different reliable movers who can help you with your move to Nevada from California. However, this is meant to be the first step of your research. We hope you find our list useful.
| | | | |
| --- | --- | --- | --- |
| Name | Rating | US DOT | ICC MC |
| California Movers | 5 | 2890482 | 96566 |
| Safeway Moving | 5 | 3166589 | 114982 |
| Allied Van Lines | 5 | 076235 | 15735 |
| International Van Lines | 5 | 2247789 | 729978 |
| Finest Movers Inc | 5 | 1896009 | 681911 |
A Small Guide For Relocation To Nevada From California
You need to make sure you cut all ties in California. This means you will have to register your vehicle with the Nevada DMV. Additionally, you also need to apply for your Nevada driver's license. You may need to resit your exam. This means you may need to set for another road and vision test when moving. You will also have to do things like register to vote, move your bank accounts, and fulfill all other required steps.
You also need to change your IRA and brokerage accounts. Not to mention, you need to change your mail forwarding address as well. This will mean you will be subject to Nevada's state laws instead of California's. If you happen to have a business located in California, you need to relocate it to Nevada.
One thing to remember is that you need to research insurance as well. The insurance laws between states are different. If you are buying a home, you need to look at home insurance. Some real estate companies may mandate you to get home insurance. This is because they want to ensure that you will be able to pay your mortgage.
Additionally, if you have a car, you should look at car insurance in Nevada as well. Not to mention, health insurance is also of utmost priority. Registering for health insurance is a relatively easy process.
You should also look at internet service providers and cell phone providers. Internet speeds vary across state lines and also across cities. It's best to have this knowledge beforehand. Furthermore, you need to look at electricity, gas, and water providers as well! Best to have this knowledge beforehand.
Additionally, you should check the weather for the day you are about to move. This will help you determine how you should prepare yourself. This is particularly important because Nevada's weather is very unpredictable.
You should also have a job before you make a move. This is because you wouldn't want to go to an entirely different state and look for work! Moving between California and Nevada will be stressful as is!
How Do I Prepare For My Move?
As we have been saying, the way to prepare for your move is to do as much research as possible. The first step to that research is to look into long-distance movers. Moving to Nevada from California is a tall order, but long-distance movers can ease your burden. You should start researching movers as soon as you have decided to make a move. This will help you come to the best possible decision when it comes to choosing the correct mover for you.
Additionally, you should budget as well as possible. This doesn't just mean a budget for the movers. Of course, that's a part of it. But you should also budget for your life after the move. You will need to set up a new life in Nevada. You will have to figure out utility bills, rents, transportation costs, etc. It's best to make an estimate of how much the first few months are going to cost after you've made a move.
You should also look for houses or apartments very early on. This is because it takes a long time to find a home that's a perfect fit for you. This is why it's best to go apartment hunting way before you plan on moving.
How Do I Become A Nevada Citizen?
There are a few criteria that a Nevada citizen must meet. Firstly, they must be legally residing in the state. Hence, you will need to have proof of residency. This is why going apartment hunting and having a lease is of utmost importance or buying a house if that's what you are planning to do.
The second criterion is being engaged in intrastate business in Nevada and having local vehicles or people operating said vehicles. This is why getting your vehicle registered is of utmost importance. Not to mention getting your Nevada license.
You must also be a physical resident of the state and be employed or engaged in trade within the state. Hence, finding a job before moving is crucial.
Lastly, the person must declare themselves to be a citizen.
In order to fulfill these criteria, all your paperwork needs to be in order. Please make sure your proof of residency, license, etc., are all in order.
Conclusion
There are many pros to moving to Nevada from California. However, no state is perfect. Hence, you will have to realize that there are cons to moving to Nevada as well. Ultimately, there's no one-size-fits-all solution when it comes to moving. If you think Nevada is the state for you to move to, you should do it!
When moving, you should outsource the work as much as possible. Hence, it's best to hire professionals who can help you. When hiring long-distance movers, you should do as much research as possible. Finding reliable movers without thorough research is not possible! If you are in need of instant moving quotes, do consider filling out our form.
Happy moving!
Learn More: