If you are thinking of moving in or out of East Texas, you may be looking for house movers in East Texas.
Although ETX is technically located in the Lone Star State, some cultural distinctions exist between that and the greater state. There are plenty of individuals who move in and out of ETX annually.
If you move out or into the state, you will require long-distance movers. If you consider moving within the state or ETX, you will require local movers. House movers in ETX are movers who help you with full-service moves.
This means the movers generally take care of packing, shipping, loading, and all other services you may require regarding your belongings. Since moving is a strenuous job, outsourcing the work is always helpful.
This article will let you know about the available house movers near you who can help you move in or out of ETX and the advantages of hiring house movers.
We will also look at costs and recommend reliable, professional movers for moving furniture out of state! So keep reading to learn a simple hack to receive instant free moving quotes.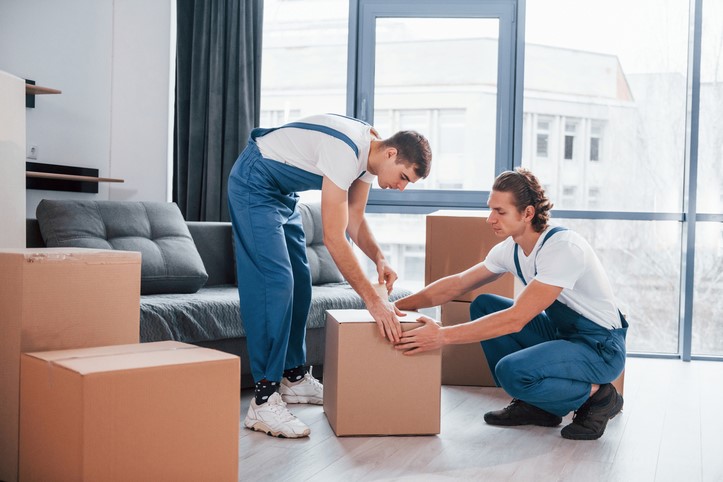 Best House Movers In East Texas
We have made a shortlist of a few reliable house moving companies in ETX to help you. They are reputed because of their business policy. Their customers are satisfied with their services.
Please note that this list is not complete or exhaustive list. We just compiled the best five moving companies from our list.
Ultimately, you will have to do your research to select the mover that provides the specific services you require.
We have a huge list of the most reliable house movers in ETX if you are interested! Please consider going to this form and filling it up if you want our full list of movers.
| | | | |
| --- | --- | --- | --- |
| Name | Rating | US DOT | ICC MC |
| International Van Lines | 5 | 2247789 | 729978 |
| North American Van Lines | 5 | 3464872 | 1132206 |
| Allstate Moving | 5 | 3200864 | 171991 |
| Allied Van Lines | 5 | 076235 | 15735 |
| All My Sons | 5 | 2855093 | 955842 |
International Van Lines
International Van Lines, a full-service moving company, offers many services to help you move. They pack, store, and move locally, long-distance, and internationally. Their skilled pros will work together to make your move go easily and fast, whether you're moving across town or across the world.
Since they know how stressful relocating can be, they provide various services to assist you at every stage. They offer multiple insurance options, a shipment tracking system, car shipping services, and many other services. They also offer various discounts and specials to help you save money on your move.
Pros
An award-winning moving company.
Best for long-distance and international moves.
Offers special services for specialty items like.
Provides various types of packing services.
Provides online quoting service.
Free cancellation up to 48 hours before your relocation.
Cons
You are required to pay a 25% deposit initially.
Not very good for local moves.
North American Van Lines
Since 1933, North American Van Line has been engaged in the transportation industry. They offer nationwide furniture moving services for both local and long-distance moves. You can reach them at any time of day or night, and they'll be there to help you. Their customer service is available every day of the week, round the clock. They provide skilled movers to relocate your home or business. In addition, they keep track of their automobiles through a tracking system. As a result, you can relax knowing that your belongings will arrive safely.
Pros
24/7 Hours Customer Service Available
Provides a tracking system to monitor your shipment.
Proper insurance coverage is available.
Cons
Free cancellation procedures aren't always available.
Location-specific storage services are available.
Allstate Moving
Whether you're moving across town or across the country, you can count on the expertise of Allstate Moving Company. The company has multiple locations across the nation. But they won't provide moving services to Hawaii. They provide a full variety of moving services, from packing to loading to unloading to transporting your furniture and other home items. They have you covered if you require temporary or long-term storage during your move. The movers at Allstate Moving are highly trained professionals who provide excellent service.
Pros
Allstate Moving company has several service points across the nation.
They provide free storage for one month.
Provides special services for specialty items
Cons
They don't provide services for moving to Hawaii.
Allied Van Lines
The business makes sure that moving goes without a problem. A name that reliably offers a broad range of services is Allied Van Lines. As a result, we had to include this brand in our list of the finest movers. Reputable customer service will always be willing to help you if you need assistance with anything related to the entire moving situation. One of the biggest networks in the moving sector belongs to this business.
As a result, it has partnerships with numerous local moving companies. After all, it won't be a big deal wherever you want to move. Additionally, among the other well-known brands in the sector, in-home moving quotes are definitely the best. The company representatives are pretty overwhelming.
You won't feel like you're being sold something at any point in the procedure. They also don't have any hidden fees in their open quotation procedure. Thanks to attentive and friendly customer support, you will even receive advice about what service to take and what not to take. Overall, working with Allied Van Lines should be a positive experience.
Pros
Has multiple insurance policies.
Up to $100,000 in coverage is provided for moving automobiles.
Has a tracking system to monitor your shipment.
Offers a tracking mechanism to view the location and progress of your package.
Free cancellation right before your relocation.
Cons
Off-hours client service is limited.
All My Sons Moving & Storage
All My Sons Moving & Storage has provided unrivaled professionalism and reliability for nearly two decades. The company's founders wanted to help move clients. All My Sons Moving & Storage employs qualified, conscientious movers to achieve this.
All My Sons Moving & Storage's expert movers serve residential and commercial clients. They provide packing, loading, unloading, and storage options in addition to local and long-distance moving services. Also, if you are looking for same day movers, they provide same day moving service also. The organization takes great pleasure in its team of highly trained professionals that are committed to providing prompt, professional service. Furthermore, All My Sons Moving & Storage is well-known for its dedication to client satisfaction and its use of cutting-edge tools and technology to guarantee the safety and security of every relocation.
Pros
Has trained and good staff.
Same-day moving option available.
Has 20 years of experience and conducted many moves.
Cons
Not best for local moves.
Received report for late arrival.
Perks Of Hiring House Movers In East Texas
Since house movers are movers who can provide you with a full-service move, we will be breaking down the most sought-after services these movers provide.
Packing and Unpacking Services
There is a range of packing services you can avail of. You can opt for a full packing service. Here, the movers pack all of your belongings for you.
If you opt for a partial packing service, you can choose which specific pieces of furniture you want the movers to pack. It's essential to ensure that your furniture isn't damaged during the move. So you can enjoy a stress-free move.
Similarly, unpacking can also be tedious. It's tricky to remove the packaging from your furniture without damaging it. House movers in East Texas can provide you with unpacking services too!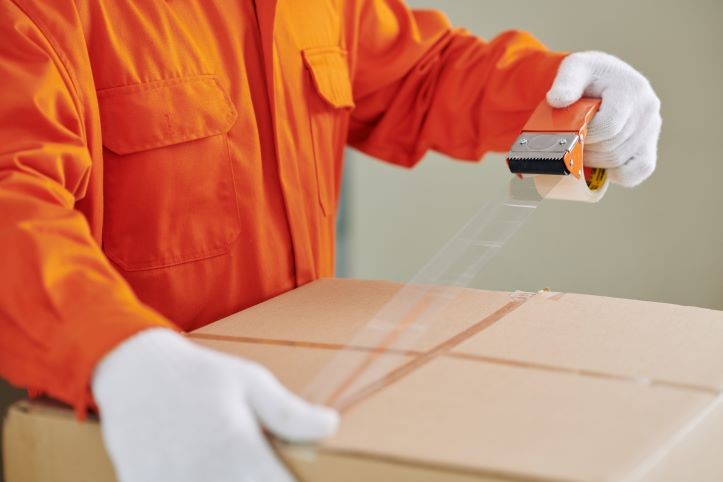 Storage Services
Sometimes individuals who are moving can lack large storage spaces. For example, storing your furniture requires a large capacity. However, you may lack that storage space if you don't have a garage or live in an apartment complex.
To help you with this, house movers ETX is here. They provide storage units where you can store all your furniture. Contact them if you need the storage delivery service.
Shipping Services
This is especially important if you aren't driving your own vehicle to your new home. If you're renting a car or a truck, your car will need to be shipped.
Some movers provide shipping as an extension of their services. For example, House movers in ETX usually provide shipping services as a separate service.
Moving A Single Piece of Furniture
When moving a house, you realize that services are very catered to your specific needs. For instance, some furniture cannot be moved with the rest of your belongings. This could be because they are too expensive, too large, or too fragile.
Luckily, house movers in ETX provide services whereby you can move just one piece of furniture across distances.
Moving Heavy Appliances
Having your heavy appliances moved is a complicated procedure. This is specifically because installing those appliances require much specialist knowledge.
Professionals will move your heavy appliances if you opt for a full-service move. They will also help you reinstall said appliances in your new home.
How Much Will Hiring House Movers In East Texas Cost?
House movers in ETX have different rates. All of these will be catered to your specific needs. For instance, if you need a basic house moving service, your move will be much less expensive.
Local moves and long-distance moves
Movers charge a flat rate. What this flat rate depends on is contingent upon whether your move is a local or a long-distance one.
Local movers charge by the hour. Long-distance movers charge a flat rate based on mileage and the cubic weight of your furniture. Here is a table of moving costs depending on the distance, that might help you to get an estimate.
| | | | |
| --- | --- | --- | --- |
| Distance | 1 Bedroom | 2-3 Bedroom | 4-5 Bedroom |
| <50 miles | $595-$1,020 | $1760-$3,190 | $1,920-$6,530 |
| 250 miles | $1,100-$2,250 | $2,300-$4,300 | $4,250-$5,700 |
| 1000 miles+ | $1,500-$3,000 | $3,140-$5,960 | $6,380-$10,010 |
| 2500 miles+ | $1,925-$4,275 | $4,240-$8,550 | $9,550-$14,100 |
Things That Influence Moving Costs
Cubic weight and mileage
If you are moving large amounts of furniture, then the cubic weight will also be higher. That will also inevitably lead to you spending more.
The cubic weight of your furniture also often depends on how large your house is. This is because the larger your house, the more furniture you own.
Types of service
Another factor determining your cost is the number and type of services you require. As discussed in our previous section, we won't get into the services' details here. However, different services have different prices.
Furthermore, even within a service, there is a spectrum of prices. For instance, a full-packing service is more expensive than a partial-packing one.
The time of the move
It is ideal to move during off season. From mid September to mid April is the best time to move. If you are moving during the summer, there is a high chance of your move being expensive. This is because summer moves are very popular. Hence, movers want to keep up with the demand by increasing prices.
It would be best if you were careful not to move during festivals or national holidays. The same logic applies here- since most people want to move during such a day, movers move their prices up to accommodate the rising demand.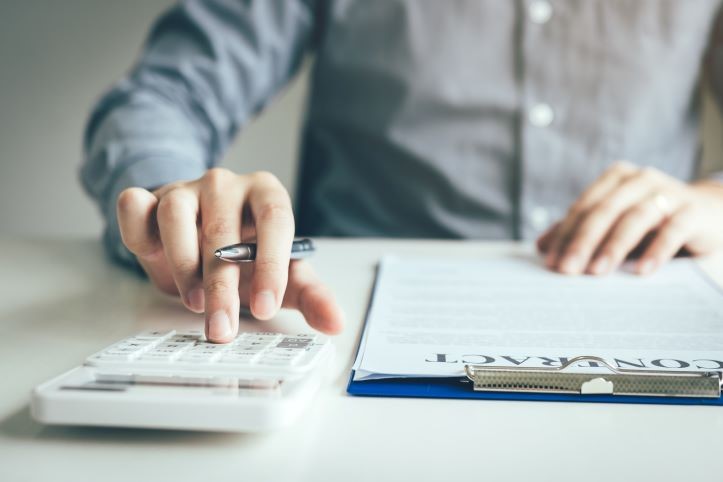 Get Instant quotes online
The best way to know about prices is to get instant quotes online. If you get them from a reliable source, you can easily compare quotes between professional house movers and make the best decision for yourself regarding pricing.
If you have a couple of minutes, consider filling out our form. We can provide free, no-strings-attached quotes from professional, reliable movers!
Conclusion
Finding the best house movers in East Texas is not an objective process. When choosing the right house mover, ETX has a very subjective procedure. So, if you are moving in or out of ETX, you should get quotes from the best house movers. To get free moving quotes from the best house movers near you, just submit the simple form.
Happy moving!
FAQ
Q: What is the average living cost in East Texas?
A: The cost of living in ETX is quite reasonable. According to data from the US Bureau of Economic Analysis, the cost of living in Tyler, TX, is about 10% below the national average.
Q: How much do you tip the movers?
A: It is customary to tip movers between $20 and $40 for a full day's worth of work, and $10 to $20 for half a day's worth of labor. You may want to leave a larger gratuity for the movers if you are extremely satisfied with the service they provided.
Q: How much does it cost to hire movers in Texas?
A: The moving cost depends on various factors like the move size, distance, amount of items, moving time and additional services you take. Local movers might charge based on the hour. And long-distance movers charge a flat rate based on mileage and the cubic weight of your furniture.
Q: How do you move a house in Texas?
A: In Texas, relocating a home requires securing the appropriate permissions, preparing the house for relocation (including disconnecting utilities and removing attachments), lifting the house off its foundation, loading it onto a specialized moving trailer, driving it to its new place, and re-founding it. Logistics and execution of the move are taken care of by professional house movers.
Q: Can you move to a house in Texas?
A: Lifting the home and installing it in the new place may need building permissions. Some towns demand structural adjustments, while the Texas Department of Motor Vehicles needs permits for homes wider than 20 feet.