Every year thousands of people move out of California to other states due to a plethora of problems. If you're moving to Washington state from California is one of the popular places to move to. The incredibly high cost of living, high taxes, and hot Californian weather are some of the downsides to living in California. This is why many people want to move somewhere else.

There are a variety of reasons behind moving to Washington State from California. Washington has much more affordable real estate compared to California. There are also no state income taxes here. Additionally, there is a booming tech industry in Washington. Even if you're not working in the tech industry, there are plenty of job opportunities here. Not to mention the weather isn't as hot or humid!

If you're moving to Washington from California then you would be moving about 900 miles. This means you need to hire long-distance movers in order to have a perfectly smooth move.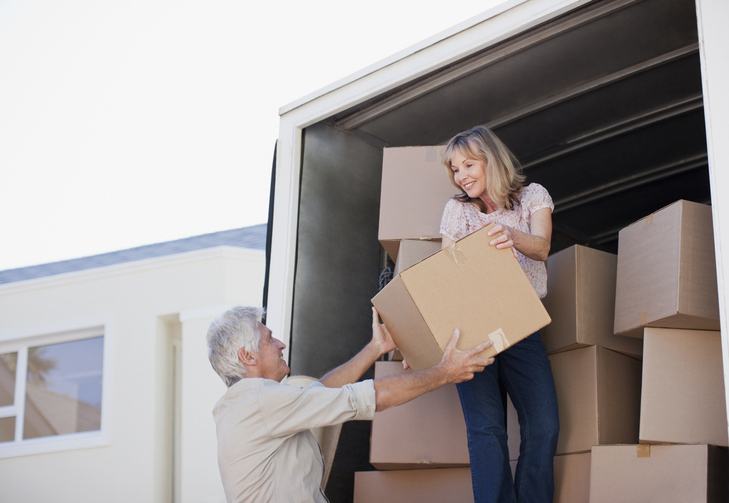 What Services Can Long-distance Movers Provide?
Long-distance movers provide numerous services that will make your move easy. When moving to Washington from California, you are likely to require several services. From packing your furniture to driving to your new home, professional movers can take care of everything.
In the subsequent paragraphs, we discuss some of the different services provided by long-distance movers.
One of the first steps of moving is packing. You may need help packing all your furniture. Long-distance movers provide both full and partial packing services. If you avail of a full packing service, then the movers pack all your furniture for you. They come over to your home with professional packing supplies. Then they pack all your belongings and load them onto their vehicles! Then they drive from your home in California to your new home in Washington State.

If you can pack most of the furniture yourself but you need help packing specific ones, there's a solution. You can get a partial packing service. If you avail of this service then the movers will only pack particular furniture pieces for you. Please note that this means you will need to pack the rest of your belongings yourself!

There are also services that allow you to move single furniture pieces. This is particularly useful if you want to move specialty items like art pieces or pool tables. You can also hire heavy appliance movers to move your washing machines and dishwashers. This is particularly useful when moving between states like Washington and California.
There are endless services that professional movers can provide. It is imperative to do your research before hiring a professional mover. You need to know exactly which moving services you require!
How Much Will Moving To Washington State From California Cost Me?
The cost of moving to Washington from California can be anywhere from $1500 to $7000. Your total cost will depend on a lot of factors. For instance, if you are moving from a one-bedroom apartment, your cost will be lower than a four-bedroom apartment.
Additionally, the specific cities you are moving from also factor into the cost. The most popular cities in Washington are Seattle, Spokane, Tacoma, and Vancouver. Of course, you may not be moving to any of these cities. Regardless, the distance will play a role in the total cost.

Most professional long-distance movers charge based on weight, mileage, and volume of furniture. This also means that the number of furniture you have will affect your total cost. Different inter-state movers have different flat rates. This is why it is important to do your research.
Furthermore, the total number of services you require will also play a role. For instance, a full packing service is more expensive than a partial one. Lastly, you must take into account that you have to tip your movers. Usually, the rate is 15-20% of your total cost. Think factor this in while budgeting for your move!

There are multiple ways of finding out cost estimates. The first is going through the websites of specific long-distance movers. Secondly, you can also call them directly, as we will discuss below. Additionally, you can avail yourself of free moving quotes online. There are multiple movers who move from Washington State to California and there are many ways to find their quotes online!
If you are looking for the third option, you are in the correct place. Do consider filling out our form to avail yourself of a no-strings-attached free instant moving quote! We have a network of reliable, licensed professional movers. After getting our free moving quote you can easily compare prices of reliable moving companies. This will allow you to choose the mover which is right for you!
How To Find The Right Mover For Me When Moving To Washington State From California?
There's no one-size-fits-all solution for moving. Everyone's process will be different. This is why we stress the importance of research. You must ask your friends and family who have moved to Washington from California. You can also look through multiple websites of reliable moving companies.

Most long-distance movers have websites that feature reviews from clients. You can peruse through those reviews and see which company you like best. Additionally, it's always a good idea to call a few moving companies up. You should ensure that they have friendly customer service. You should also have a list of questions you want to ask the movers. This is especially strategic when you are trying to make cost estimates. If you let them know about all the services you want to avail of, they can easily give you a cost estimate!

If you are looking to get started and you don't know how to begin researching, we have some recommendations for you. We have compiled a list of reliable, affordable movers. All of these professional moving companies move to Washington State from California!

Please note that the list below is not exhaustive. There are numerous other professional movers who are also affordable. However, we hope that this list will act as a starting point for you.
| | | | |
| --- | --- | --- | --- |
| Name | Rating | US DOT | ICC MC |
| International Van Lines | 5 | 2247789 | 729978 |
| Trinity Relocation Group | 5 | 3218709 |   |
| American Van Lines | 5 | 614506 | 294798 |
| Gateway Moving and Storage | 5 |   |   |
| Allied Van Lines | 5 | 076235 | 15735 |
| Infinity Van Lines | 5 | 1443732 | 545673 |
| Alliance Movers | 5 | 2398933 | 824939 |
Taking the opposite path? With our Moving from Washington to California guide, we've got you covered.
Conclusion

You must do plenty of research before settling on a professional mover when moving to Washington State from California. We understand that affordability is a massive factor. However, when trying to cut costs you must also ensure that you are being safe! When perusing through websites, please ensure that they are reliable, and the reviews are real. Additionally, if you are looking to get cost estimates from reliable companies, consider filling out our form. We hope your move to Washington State from California is smooth!