Moving to Oregon from Colorado? We can certainly understand why! Oregon boasts an expansive coastline and some beautiful natural scenery. Additionally, it has a booming economy and no sales tax! The weather is beautiful, the food scene is great, and real estate is very affordable.
There are some cons to moving to Oregon, though. On average it can be slightly more expensive than Colorado. However, Oregon also boasts some of the best education institutions in the country. Not to mention, Portland is now thought to be one of the most sought-after cities that people want to move to.

Regardless of why you are moving, you will need to hire long-distance movers.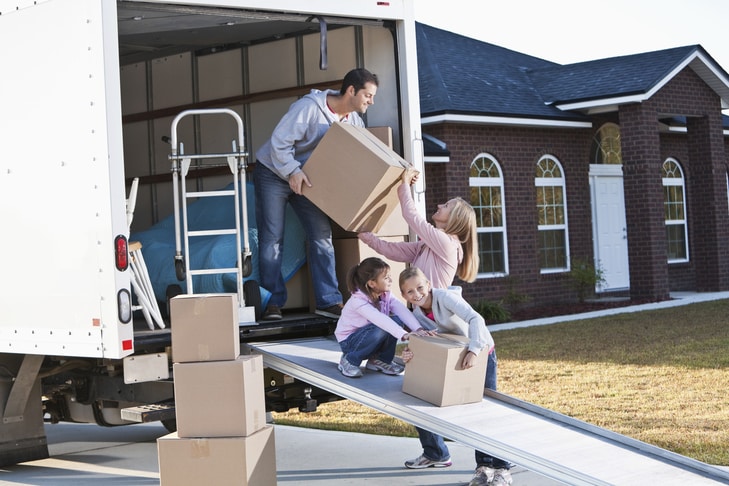 Why Should I Hire Long-distance Movers When Moving To Oregon From Colorado?
You should hire long-distance movers to make your move completely stress-free!

Colorado-to-Oregon movers provide a plethora of useful services. These can range from packing services to moving single pieces of furniture to rental and storage services.

One of the most popular services that they provide is packing services. They can provide you with a full packing service. If you can pack some of your furniture but need help with others, you can also opt for a partial-packing service.

If you need help moving single pieces of furniture, movers can help you with that as well. Need help moving a piano or a pool table? Movers specialize in moving one piece of furniture across long distances too!
Many individuals moving to Oregon from Colorado live in apartments without storage units. Or maybe your vehicle isn't big enough to fit all your furniture in. If any of these situations sound familiar, don't worry at all. Professional movers can provide you with storage units. They will also drive those storage units from your home in Colorado to your new home in Oregon!

Long story short, any service you require, long-distance movers can provide them!
How Much Will Long-distance Movers Cost Me?
Your total cost will depend on a lot of different factors. Firstly, it will depend on which moving company you hire. Long-distance movers charge a flat rate based on mileage and cubic weight. Hence, if you move to Portland from Denver, your cost will be different than moving from Boulder to Medford. Different companies also have slightly different flat rates.

Additionally, the size of your apartment matters. Since the amount of furniture is a factor, it's a corollary that the larger your apartment, the higher your total cost. Hence, moving into a one-bedroom apartment will be more affordable than a three-bedroom one.
One additional phenomenon that adds to your cost is the number of services you avail of. If you require numerous services your total cost will be much higher. You should also note that it's customary to tip your movers about 15%, hence please factor that into your budget as well!
Some miscellaneous factors which add to your cost will be the time of the year you've chosen to move during and the route that you've selected.

There are multiple ways to figure out your total cost, the most common of which is to contact the movers directly. Their contact information will be on their website which will make it easy. Additionally, you can also just peruse their websites to see their costs which are often listed on their website.

Another way to know about costs is to get free moving quotes online. You can avail instant no-strings-attached moving quotes from us too! If you have a few minutes, feel free to fill out our form. After that, you will get free moving quotes. This will help you make the best decision for yourself with regards to which mover is the best fit for you!
Can You Recommend Some Good Movers Who Can Help Me Move To Oregon From Colorado?
We know budgetary constraints are a massive factor when it comes to moving. Hence, you might be looking for affordable movers who can move to Oregon from Colorado. We have compiled a list of a few trustworthy movers. Please note, this is not an exhaustive list but only meant to be a stepping stone! This will help you fast-track your research.
| | | | |
| --- | --- | --- | --- |
| Name | Rating | US DOT | ICC MC |
| Trinity Relocation Group | 5 | 3218709 |   |
| Alliance Movers Inc. | 5 | 2398933 | 824939 |
| Finest Movers Inc. | 5 | 1896009 | 681911 |
| Direct Relocation Services LLC | 5 | 3000931 | 24036 |
| Infinity Van Lines | 5 | 1443732 | 545673 |
How Do I Prepare For A Move When Moving To Oregon From Colorado?
The first step is to do plenty of research. You need to look at reliable movers who can help you move to Oregon from Colorado. Additionally, you need to look up information about insurance. If you're buying a house, for instance, you need to look at insurance in Oregon. You also need to apply for an Oregon license and get your vehicle registered with the DMV!
Conclusion
There is no one-size-fits-all solution to everyone's moving problems. However, there are some general rules people should follow. One of them is to research as much as possible. Read up as much as you can about the city you're moving to. Furthermore, you should research key factors like insurance, transportation, taxes, etc about the city you're moving to.

When it comes to costs, there are plenty of ways to figure that out. One of the most effective ways is to avail of instant quotes online! You can get those through us, in order to make the best possible decision for yourself.

Have a great move.