Thinking of moving to Florida from NJ? While the Garden State may be beautiful, there's no denying that the Sunshine State offers a lot more opportunities for people.
Thinking of moving to Florida from NJ? While the Garden State may be beautiful, there's no denying that the Sunshine State offers a lot more opportunities for people.
Florida, one of only seven states that is beautiful. It also has a very active economy. You will fall in love with the tropical climate. This means you are going to be able to land a well-paying job regardless of which sector you are interested in! So, you do not have to worry about a fixed income. Additionally, Florida is home to some of the best educational institutions in the country.

The low real estate costs, a plethora of entertainment options, and beautiful beaches make Florida a great option for many individuals who are looking to move.
In this piece, we are going to take you through the pros and cons of moving to Florida from NJ. We will also be covering how much it may cost you to move, and discussing some affordable movers.
How Much Will It Cost To Move To Florida From Nj?
The average cost of moving to Florida from NJ is anywhere between $2700 to $4000. This is an estimate, however, because there are plenty of factors that go into determining your cost.
However, we have made a table for you in which you will get an idea of the average moving cost.
| | | | |
| --- | --- | --- | --- |
| Distance | 1 Bedroom | 2-3 Bedroom | 4-5 Bedroom |
| <50 miles | $595-$1,020 | $1760-$3,190 | $1,920-$6,530 |
| 250 miles | $1,100-$2,250 | $2,300-$4,300 | $4,250-$5,700 |
| 1000 miles+ | $1,500-$3,000 | $3,140-$5,960 | $6,380-$10,010 |
| 2500 miles+ | $1,925-$4,275 | $4,240-$8,550 | $9,550-$14,100 |
Things That Can Increase Your Moving Costs
Mileage And Weight
The primary thing to note is that long-distance movers charge based on mileage and cubic weight. Hence, moving from Newark to Miami will be different than moving from Atlantic City to Tampa. Usually, movers charge a flat rate per hundred miles but the flat rate differs between movers.
Move Size
The size of your apartment matters. Moving from a 2-bedroom apartment is going to be more expensive than moving from a 1-bedroom one. Furthermore, as we mentioned before, the cubic weight of your furniture plays a part in your total cost. Therefore, the more furniture you move, the higher you will have to pay.
Additional Services
In the previous section, we mentioned how long-distance movers offer different services. The number of services you avail of will determine your total cost. If you need a full-service move, with multiple services, your total cost will be higher. However, if you just need a partial packing service, for instance, your cost will be lower.
Time And Date
There are plenty of other factors that go into how much it will cost you to move to Florida from NJ. For instance, the time of the year that you are moving. Summer is a popular time to move. Since the demand for movers is up, it drives the prices up as well. The mover your choose, the route you take, etc will also determine your final cost.
Moving Cost Estimate
The best way to know your costs is to call up your mover directly. Once you tell them the services you require, they will tell you what your total cost may be. You could also peruse their websites. On the websites, they usually list their prices. The last thing to note is that it's customary to tip your movers. Please make sure to budget for that as well!
Another way to know about costs is by availing of instant quotes. We can help you. If you have a few minutes, consider filling out our form. Subsequently, you will get a no-strings-attached FREE moving quote! BuzzMoving has a network of reliable Florida moving companies. Once you avail of the quote, you can compare rates between multiple movers. We guarantee you this will help you make the best decision for yourself.
Can You Recommend Affordable Movers For My Florida-To-Nj Move?
One of the biggest questions we get from our individuals is whether or not affordable movers can be reliable. The answer is yes. Moving to Florida from NJ is a tall order. We understand that a lot of budgeting goes into moving.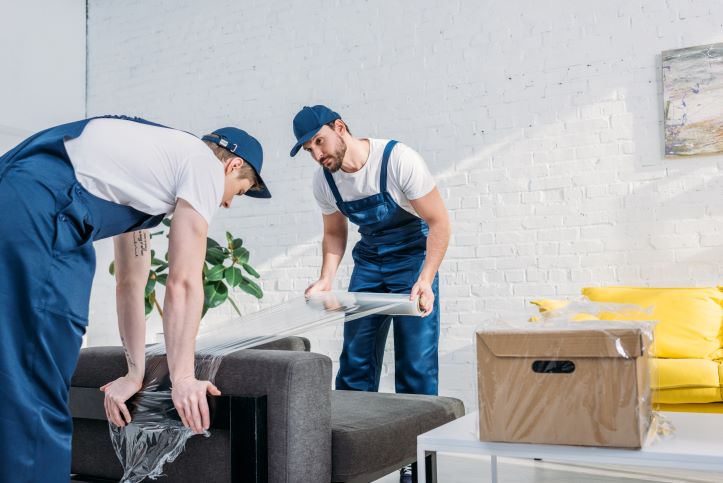 Buzzmoving can help you with a list of some trusted movers. Please note that this is not a complete list. You will need to do your own research to expand upon this list. However, the list is a good starting point for you. We hope that our list of recommendations will help fast-track your research.
| | | | | |
| --- | --- | --- | --- | --- |
| Allied Van Lines | Star 5 | USDot 76235 | MC 15735 | Price $$$ |
| North American Van lines | Star 5 | USDot 70851 | MC 107012 | Price $$$ |
| Alliance Movers | Star 5 | USDot 76235 | MC 15735 | Price $$$ |
| Infinity Van Lines | Star 4.7 | USDot 1589011 | MC 588217 | Price $$$ |
| Finest Movers Inc | Star4.6 | USDot 1896009 | MC 681911 | Price$$ |
Hiring Long-Distance Moving Companies When Moving To Florida From Nj
Hiring long-distance movers is a must if you wish to have a smooth move. Moving between states like Florida and NJ is a tall order. However, if you can outsource most of the heavy lifting to experts, you will have your work cut out for you. Long-distance movers provide you with a wide array of services. Any help you may need while moving, the professionals can provide that.
Packing Services
Suppose you are having trouble with packing. You can avail of a full-packing service. Under this circumstance, the young professionals will pay you a visit and examine your belongings. They will also bring specialized packing equipment for you. You can also avail of a partial packing service. For the latter, they will only help you pack particular pieces of belongings.
Moving Heavy Appliance
You may need help with moving your heavy appliances. Florida moving companies will help uninstall, transport, and reinstall your heavy appliances as well. If you need help with moving specific pieces of furniture, there are services for that too. On the websites of long-distance movers, you will find separate sections on the services they provide.
Moving One Piece Of Furniture
One of those services is moving a single piece of furniture. If you have a pool table or a gun safe or valuable artwork that you want to move with extra care, don't worry. You can move single pieces of furniture across state lines through long-distance movers as well.
Other Services
There are plenty of additional services that you can avail of from NJ-to-Florida movers. In order to get a list of all potential services, you should look at their websites and see what services they offer. This will also help you make cost estimates and will help you with finalizing your budget.
How Do I Prepare For My Move?
Research
The first step is to do as much research as possible. You need to look at taxes in Florida, and how different they are from NJ. Research sales and income tax to see what the differences are. Additionally, you must look at the prices of renting an apartment. Rent prices often differ drastically between states so it's always best to be prepared. If you're planning on buying a home, you need to look into the average costs of buying a home in Florida.
Another important thing to research is insurance! We have a section on insurance below, but you must research a home, car, and health insurance. Make sure you get your vehicle registered at the DMV. You will also need your Florida license to drive around in the Sunshine State.
If you don't own a car, you must consider public transportation costs and factor in the commute between your home and workplace.
Insurance
Car insurance in Florida is slightly more expensive than in New Jersey. This is due to a lot of reasons. There are plenty of reasons for this. Firstly, there are numerous uninsured drivers here that drive the prices up because insurance companies drive their prices up. The population density of Florida is also very high, and it is very natural disaster-prone. As a result of all these factors, insurance prices go up.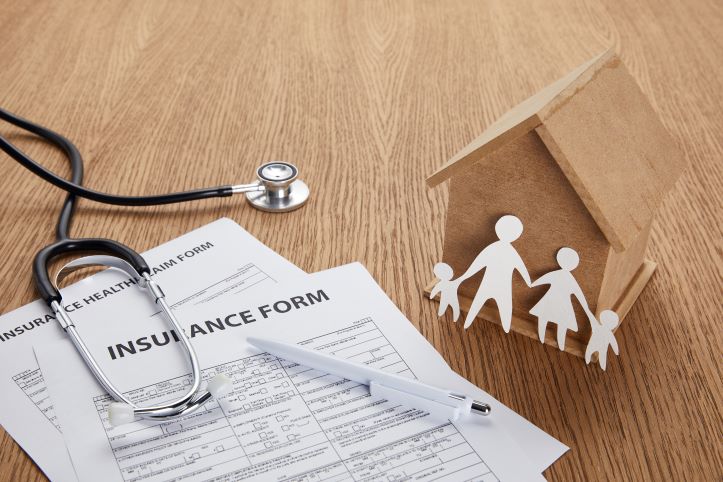 For health insurance, there is a website that you can go to. All you have to do is visit the website, select "Florida" as the state, and create an account.
With regard to home insurance, you should know that it's not mandatory in Florida. However, this also depends on the nature of your mortgage. If you have a mortgage with a lender, the company may definitely oblige you to get home insurance to make sure you'll be able to pay back the loan.
Address
You must remember to change your address before your move to Florida from NJ. Please note that if you're changing your address with USPS, simply forwarding your mail won't officially change your address! It will just redirect the mail. You can change your address either online or in person when you are changing your address with USPS. Once you have signed up, it'll take about 7-10 business days to change your address.
Dmv Change Of Address In Florida
Make sure to notify Florida DMV within 30 days of moving. You will have to give up your license and your plates to NJ DMV before you move. If you wish to avoid long waiting queues, it's best to register days in advance. Sadly, your appointment will have to be in person at the FLHSMV because online options aren't available for drivers who are moving from another state. You will need to visit a service center for both your license registration and your plate registration. Additionally, you will be required to pay a fee and may require a vision test.
Why Move To Florida From Nj?
Income Tax
The biggest incentive many individuals have for moving to Florida from NJ is the fact that Florida has no state income tax, but the national average for state income tax is 4.1%. Sales tax is also slightly lower in Florida, with it having a sales tax of 6% and NJ having a sales tax of 6.625%. Property tax is also much lower in Florida, coming at 0.98%. That is affordable compared to Jersey's 2.42%. The national average property tax is 1.2%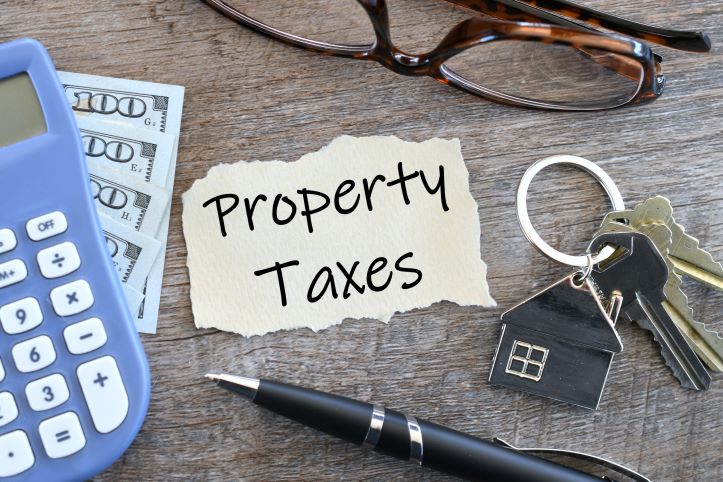 However, Florida does have estate taxes and inheritance taxes. The estate tax applies to estates worth more than $5.49 million, and the inheritance tax applies to inheritances worth more than $2.5 million. These taxes can add up, so it's important to factor them into your decision when moving to Florida.
Rent And Buy House
Renting is also more affordable in some Florida cities than in NJ. For example, the average cost of renting an apartment in Jacksonville would be about $1000, while in Newark, it would be almost $1900- nearly double.
Lifestyle
Florida is a diverse state with populations from many different cultures. Furthermore, you will always be surrounded by friendly neighbors as most communities in Florida are extremely welcoming.
[Lifestyle NJFL]
Parks And Beaches
The Sunshine State boasts an enormous number of beautiful beaches and parks. For example, Walt Disney World, Universal Studios, etc. This ensures that you will always have an outdoor recreation to do. Florida also boasts a booming economy. As a result, there are plenty of job opportunities available.
Outdoor Activities
Whether you are into tech or looking to be part of the entertainment industry, Florida will have something to offer you if you love outdoor activities. You will also get lost in the numerous opportunities you will have to partake in outdoor sports on the popular beaches and parks of Florida.
Tips For Saving Money When Moving To Florida From New Jersey
Price Comparison: Getting multiple quotes from different movers is a good idea. This allows you to compare prices and services and select the best deal.
This is our strong suit. We have completed the necessary investigation for your convenience. We connect you with a network of reputable movers and assist you in comparing their rates and services. When you complete the brief form, moving companies in your area will contact you to provide no-obligation quotes.
Unwanted items: Sell any items you no longer require. You could also have a yard or garage sale. You can earn some extra money this way.
You can also donate items that you are unable to sell. Donate them to a local charity or to people in need.
Request assistance from friends and family: If you have relatives or friends in the area, you may want to request their assistance with packing and loading. You might be able to get some assistance from them, reducing your need to pay for labor.

Off-Season Relocation: Moving during the busy summer months may cost more. You should try to relocate during the off-season. The best time to move is between the middle of September and the middle of April.

Inquire About Discounts: To save money on your move, make sure to ask your chosen moving company about any available discounts. Most moving companies offer discounts during holidays and other special events.

Pack Your Own Bags: Pack your own bags ahead of time. In other words, you'll save money on professional packing services.
What Are Some Of The Cons Of Moving To Florida From Nj?
Weather
After moving to Florida from NJ, you will find different weather. Florida has sunny weather year-round. Some individuals may dislike the warm weather of Florida, which is a consideration you need to make. Florida can be extremely hot and humid. If this is a dealbreaker for you, Florida may not be your state! There are also plenty of insects that reside there because of the warm weather. Make sure to watch out for bugs.
Florida is also prone to natural disasters. Since the Sunshine State is quite close to the coast, hurricanes are a common phenomenon there. Be very cautious when you move to Florida and watch out for news regarding oncoming Florida weather events. Climate change and rising sea levels also factor into the unpredictability of natural disasters that hit Florida. Additionally, Florida does have numerous alligators. Sometimes they can get into your backyard if you live near still-water bodies.
Crowded Cities
If you don't want busy city life, Florida may not be the one for you. Boasting hundreds and thousands of tourists from all over the country, Florida is extremely crowded and has some of the busiest cities in the country. As a result of this, it may not be able to offer you a quiet city life if that's what you crave.
Living Expenses
The cost of living in Florida is much higher than in New Jersey. The national average cost of living is 100. However, in Florida, it is 116. So, you will likely need to budget more for expenses when you move to Florida.
[DCT NJFL]
Most Popular Florida Cities To Move To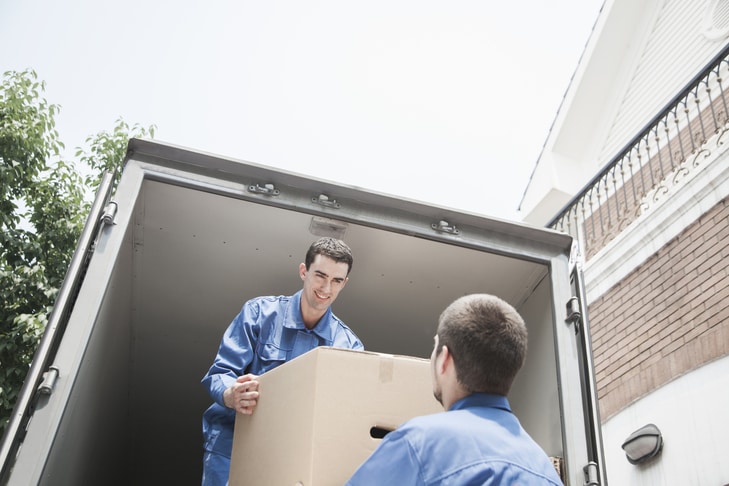 Hundreds and thousands of people move to Florida from NJ every year. Some of the most popular Florida cities to move to are listed below.
Tampa: Filled with amicable people, Tampa is a perfect place to live, especially because it also boasts a low crime rate.

Miami: Miami is a busy, vibrant city with a diverse population. Additionally, there are plenty of fantastic beaches for you to explore.

Jacksonville: Jacksonville features low real estate prices and a booming job market
If you wish to retire in Florida, you may consider moving to the following cities.
Naples: Naples will give you access to the best quality healthcare services and has a friendly environment for senior citizens

New Port Richey: New Port Richey is booming with retirement centers, recreational facilities, and entertainment centers for senior citizens

Brooksville: Brooksville has a plethora of retirement communities and has available, affordable medical centers as well
What Are Some Good Educational Institutions In Florida?
While primary and secondary schools will differ depending on the city you are in, Florida does boast some fantastic universities. In addition, there are hundreds of people who move between states for higher education. As a result of that, we take education as a factor in your move to Florida from NJ. If you were looking for university recommendations, below are some of the most coveted universities in the Sunshine State.
We would like to emphasize that the university you end up choosing will depend largely on the subject you wish to study. However, these are some of the most beloved universities in Florida.
Conclusion
There is a multitude of reasons for moving to Florida from NJ. Whether you are looking to move to a bustling city with multiple beaches or looking to retire alongside a supportive community, Florida has a city for you. However, since there is no specific solution that fits all your needs, you must do as much research as possible before moving.

When looking for affordable moving options, consider filling out our form. This will help you gain access to instant moving quotes, which will help you in your aid of settling on an affordable but reliable moving company.

Happy moving!
FAQ's
Q: How far is New Jersey to Florida?
A: Florida is about 1150 miles from New Jersey.
Q: How much does it cost to move from NJ to Fl
A: The average cost of moving from NJ to Fl is $2,600. This includes the cost of hiring professional movers, renting a truck, and other associated costs.