Are you moving from Wisconsin to Florida? We're here to help you plan your move successfully. The warm and humid "sunshine state" of the USA has a lot to offer.
Florida has cheaper real estate than Wisconsin. Living in Florida is close to 5% cheaper than living in Wisconsin. Not to mention, you don't have to pay income tax in Florida! Additionally, it has plenty of job opportunities, especially in the tourism and entertainment industry.

One of the most important things to consider when moving from Wisconsin to Florida is the weather. While Wisconsin is cold and snowy, Florida is incredibly hot and humid. Furthermore, traffic in Florida can get very intense! Additionally, there are numerous bugs and snakes, so be prepared for that.

Regardless, when moving across states you will need to hire long-distance movers. If you're wondering why to hire professionals or how much they cost, we can help you out.
WHY HIRE LONG DISTANCE MOVERS WHEN MOVING FROM WISCONSIN TO FLORIDA?
Long-distance movers will make your interstate move from Wisconsin to Florida a breeze. Not only can they help you move all your furniture, but they also provide additional services. Some of the services they provide are described in the subsequent paragraphs.

The most coveted service provided by professional movers is packing services. There are two kinds of packing services. If you need full packing service, the movers will carefully pack all of your furniture. However, for partial packing services, they will only pack a select few pieces of furniture. The rest you have to pack on your own.
Another helpful service is the heavy appliance moving service. When moving between states like Wisconsin and Florida, you will need to move your washing machine, dishwasher, etc. However, you may not know how to install or uninstall these appliances. This is why heavy appliance moving services can help you. They will uninstall, move and reinstall all your heavy appliances so that you have a stress-free move.

Some additional moving services are; moving one piece of furniture, storage, and rental services. For more in-depth details about these services, you should visit the websites of the movers.
HOW MUCH WILL IT COST TO MOVE FROM WISCONSIN TO FLORIDA?
On average, moving from Wisconsin to Florida can cost anywhere between $2000 to $4000. This is dependent on many factors. For instance, if you're moving to or from a 1 bedroom apartment, it will be a lot more affordable than a 3 bedroom apartment.
Additionally, which city you are moving to will also play a role. Some of the most popular Florida cities are Miami, Tampa, and Jacksonville. Even if you're not moving to any of those cities, the specific city you chose will factor into the cost.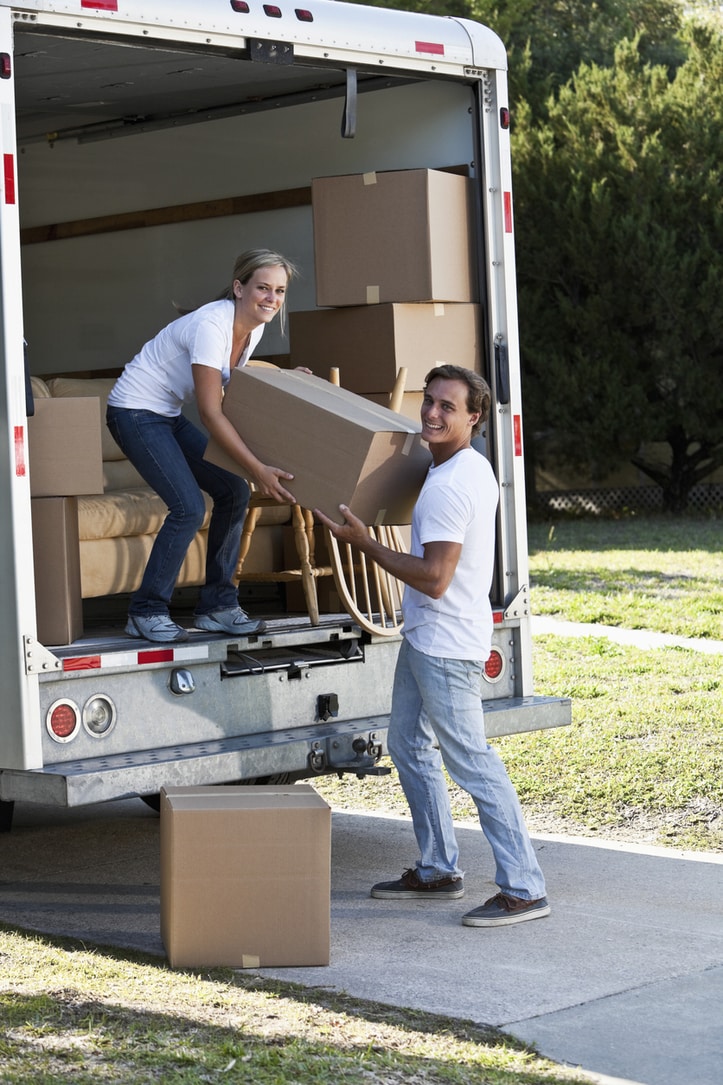 Furthermore, different Wisconsin-to-Florida movers can have different flat rates. Usually, long-distance movers charge based on mileage, weight, and volume. Hence, the distance you are moving affects your cost.
The number of services you request to avail of from the movers will also increase your cost. For instance, full packing services are more expensive than partial packing services. Lastly, please don't forget to tip your movers 15% of your total cost.

If you want an accurate estimate, it's best to call up the moving company you are thinking of hiring. Once you tell them all your requirements, they will be able to give you an estimate.
Another way is to get instant moving quotes online. Upon availing of these quotes, you can easily know the rate of multiple moving companies. If you will up our form we can give you a no-strings-attached free moving quote instantly!

CAN YOU RECOMMEND SOME AFFORDABLE AND RELIABLE WISCONSIN TO FLORIDA MOVERS?

There is no one-size-fits-all solution for moving. This is why you should do plenty of research before settling on a Wisconsin-to-Florida long-distance mover.

You should ask your friends and family members who've moved from Wisconsin to Florida. Additionally, as mentioned before, there are plenty of resources available on the internet. Most long-distance movers have reviews on their websites. You can look through them to make a final decision.
Additionally, you can always call up the company directly. Please ensure that their customer service is friendly and easy to talk to! Otherwise working with the moving company will prove to be a challenge. We have compiled a list of a few affordable moving companies that move from Wisconsin to Florida. This is not an exhausting list, however. We urge you to do your own research. However, we help our list of recommendations will be a good starting point.
| | | | |
| --- | --- | --- | --- |
| Name | Rating | US DOT | ICC MC |
| International Van Lines | 5 | 2247789 | 729978 |
| Direct Relocation Services | 5 | | |
| Whittaker and Sons | 5 | | |
| Infinity Van Lines | 5 | 1443732 | 545673 |
| Anthem Moving LLC | 5 | 3161500 | |
CONCLUSION
The quest of looking for the right long-distance moving company is long and hard. A lot of research should go into moving between states. Before settling on a Wisconsin-to-Florida mover, please do plenty of research! It's best to take your time and look at multiple reviews before deciding on a company. We hope you will consider filling out our form. It'll only take 2 minutes and you will get access to instant moving quotes. Happy moving!