Are you moving from New York to South Carolina? And with all that South Carolina has to offer, who wouldn't? The warmer weather, the beautiful beaches, the relatively low cost of living, the allure of a vibrant Southern American culture and the slower pace of life all make it an attractive place to move to.
But we also get that the sweltering Carolinian summer heat and humidity is not everyone's cup of tea. And a warmer climate naturally means more bugs and mosquitoes too. It might take a while for any New Yorker to adjust to their new home.
Regardless of where you are planning to move to in South Carolina, you are pretty likely to hire the services of a long distance moving company. With a plethora of options to consider when it comes to making a move, we are here to help guide you through the big move.
Why Should I Hire Long Distance Movers When Moving From New York to South Carolina
Relocating to a new state is no small task and long distance movers are here to make your interstate move from New York to South Carolina a breeze.

Full and Partial Packing Services
Professional movers are here to do all the work for those of us who would instead make the move as easy as possible! They will help you pack up and move into your new South Carolina home with little effort from your end. But if you prefer to pack most things yourself, you can also hire movers for their partial packing services to help you move only certain things in your house.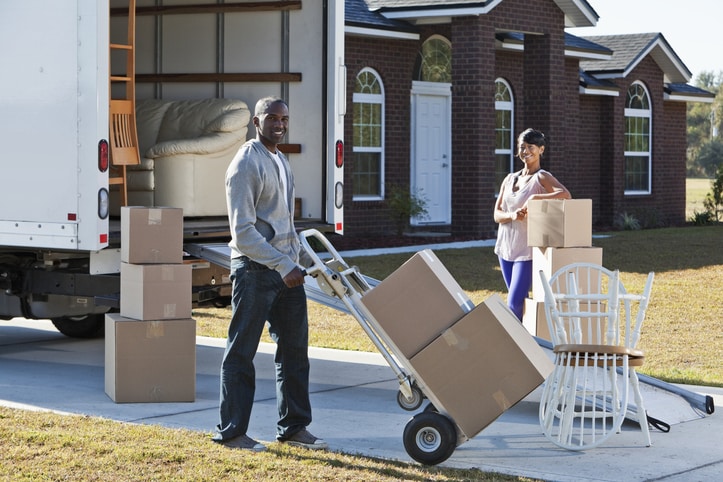 Moving Heavy Appliances and Special items
Having trouble moving those heavy appliances on your own? Worried that you might damage your old grand piano or some other family heirloom? Worry not! Professional movers are here to take charge of packing and unpacking everything from your washing machines, dryers and dishwashers to particular items and precious family heirlooms to your new abode saving you from all the headaches.
Rental and Storage Services
Suppose your vehicle is too small to fit everything as you move. In that case, long distance professional movers also typically offer the option of renting out trucks that can safely move all your belongings to your new home. Many will also help their clients with storage units if you have nowhere to put all those things and that too at incredibly cheap rates!
How Much Will Moving From New York to South Carolina Cost Me
A couple of different factors will decide how much you will have to pay for the big move to South Carolina. It's good to remember that most long distance moving companies charge a flat rate per 100 miles. But prices can vary quite a bit depending on the company and the services you avail.

Your bill will also depend on where you are moving to. Costs will vary significantly if you move to the foothill of the Blue Ridge Mountain vs the Atlantic coast. No matter what city you plan to move to, Rock Hill or Columbia, Greenville or Charleston, you should look into the prices offered by different moving companies. You might also rack up a higher bill depending on whether you are moving from Upstate or Downstate New York. Moving from Albany and Rochester is likely going to be way more expensive than moving from New York City itself. Full packing services will also naturally cost more than partial packing services.
The average cost of moving from New York to South Carolina will vary between $2000 to $3400 depending on a mixture of all these factors. It would help if you also keep in mind that you are expected to tip your movers anywhere between 10% to 15% of the total cost. So that will also add to your final bill.
Suppose you plan to gather more information and determine how big of a budget you'll need. In that case, we definitely recommend going through the websites of your movers you are looking into or calling them up directly. If you still aren't sure or are looking for more options, you can use our instant online quotation services. Just take a few minutes to fill this form for free instant quotes that help you compare prices that best suit you. You can choose from a range of trustworthy licensed professional moving companies that Buzzmoving has listed down based on reviews from their customers.
Recommend Affordable New York to South Carolina Movers
We highly recommend that you try and do your own research online or try looking around among your family, friends and close contacts for their recommendations. Directly speaking to the movers themselves is still one of the better options if you want to get exact quotations.
Here's a list of affordable movers you can try and lookup. We hope this helps you kick off your own research into what works best for you.
| | | | |
| --- | --- | --- | --- |
| Name | Rating | US DOT | ICC MC |
| Allstates Moving and Storage LLC | 5 | 3151940 | 105399 |
| Direct Relocation Services LLC | 5 | 3000931 | 24036 |
| Whitaker and Sons | 5 | | |
| Infinity Van Lines | 5 | 1443732 | 545673 |
| Alliance Movers Inc. | 5 | 2398933 | 824939 |
Conclusion
No matter what your reasons are for wanting to move from New York to South Carolina, we would strongly encourage you to do your own research. And lots of it! Because we want you to be well placed to make the best decision for yourself depending on your budget. Just remember, there is no one size fits all when it comes to choosing what moving company to hire ultimately. This is a decision best made by you depending on what you want.
So do your own research but if you want another consult, consider filling out our survey to get an instant quote to help you start your research from somewhere.