If you're moving from Michigan to Texas, you will need to get in touch with long-distance movers. Texas is a beautiful state to move to, and it is much more affordable than Michigan. Estimates suggest real estate is cheaper in Texas. Not to mention, the job market in Texas is booming!
Additionally, Texas is home to some of the best educational institutes in the nation. Another pro of moving from Michigan to Texas is the lower taxes. Texas is known to have some of the lowest taxes in the country. Furthermore, the warm winters are also a bonus!
If you're not used to warmth, you may need some getting used to it at first. However, we think Texas is a massive, diverse state with plenty of opportunities that you can avail yourself of.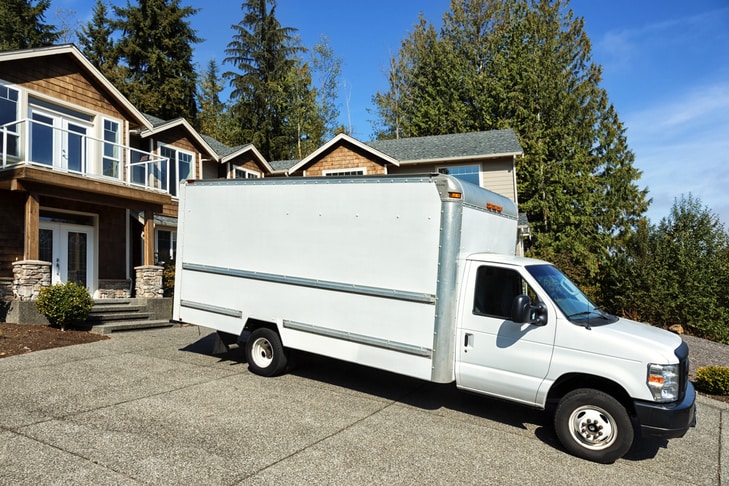 Do I Need Long-Distance Movers When Moving from Michigan to Texas?
You should always hire long-distance movers when moving between states. When relocating from Michigan to Texas, you may require many different services. Long-distance movers can help you have a stress-free move.
One of the most popular services provided by professional movers is packing services. From full-service moves to partial packing, professionals will have you covered. Additionally, they provide plenty of specific services. Suppose your vehicle is too small to fit all your belongings into. Long-distance movers have rental services! Maybe your apartment complex has no storage facilities? Professional movers can provide storage units for you.
Any service that you may require when moving from Michigan to Texas, you can get from long-distance movers. This is why you need to hire long-distance movers when moving from Michigan to Texas.
How To Prepare for Moving from Michigan to Texas?
Preparation is critical before a move, especially an interstate one. It would be best if you started planning early. The first stages will consist of research. Which neighborhood are you moving into? How far is the commute to your office? There are plenty of considerations to make when moving from Michigan to Texas.
The second stage of research will consist of finding a proper long-distance mover for yourself. There are many considerations to make before settling on a moving company. You must ensure that they fit your budget. Additionally, they need to have friendly customer service.
Before contacting the movers via phone call, you should always browse through their websites. This will help you ensure they have the specific services you are looking for. Additionally, different movers often have different routes they like to take. You need to provide the routes that are convenient for you as well.
How Much Will It Cost Me To Move From Michigan to Texas?
The average cost of moving from Michigan to Texas can range anywhere from $3000 to $8000.
However, this is an estimate and not an exact value. Your ultimate cost will depend on many external factors. Note that though all long-distance movers charge on mileage and weight, different movers have different flat rates. Hence, the specific company you choose will have a special flat rate per 100 miles.
This is why the distance that you are also traveling matters. For instance, moving from Ann Arbor to Dallas will have a different total cost than moving from Detroit to Austin. Furthermore, the additional services you avail of will add to your price. Hence, the more services you use, the higher your final cost.
Another thing to account for is the size of your home and the amount of furniture you are moving. Moving a small amount of furniture will mean less cubic weight, hence it will cost less. Not to mention, moving to or from a one-bedroom apartment is significantly more affordable than a three-bedroom one.
The best way to know your final cost is to directly get in touch with the company. Once you tell them the services you need, they will be able to give you a more accurate cost breakdown. Another way of knowing the rates of companies is through moving quotes, which you can get online. You can fill in our form to get an instant moving quote for free! We have a network of reliable professional moving companies. Fill in our form to get an instant, no-strings-attached quote today!
How Can I Find Affordable Texas Movers?
We understand that budgeting is one of the earliest stages of preparation. To make sure that you don't have to go over budget, we have compiled a list of a few reliable moving companies that are also very affordable. We always say that there is no one-size-fits-all solution for moving. While that is true, we also think affordability is a consideration that everyone makes.
Please note that this is not a complete list. These are just a handful of highly-rated moving companies. This list will help you fast-track your research, but you will still need to read up more on your own!
| | | | |
| --- | --- | --- | --- |
| Name& | Rating& | US DOT | ICC MC& |
| Whitaker and Sons | 5 | | |
| Alliance Movers Inc | 5 | 2398933 | 824939 |
| Infinity Van Lines | 5 | 1443732 | 545673 |
| Direct Relocation Services LLC | 5 | 3000931 | 24036 |
| Finest Movers Inc | 5 | 1896009 | 681911 |
Conclusion
When moving between states like Michigan and Texas, the most important thing to remember is to do your own research. This is why you should start preparing for the move months in advance! It may take you a lot of time to settle on a moving company, and that's perfectly okay. Just remember to budget well and find a reliable company. If you need instant moving quotes, you can always fill in our form and immediately avail free moving quotes! Have a great move.&