If you're moving from Michigan to Texas, you will need to get in touch with long-distance movers. Texas is a beautiful state to move to, and it is much more affordable than Michigan. Estimates suggest that real estate is cheaper in TX. Not to mention, the job market in the lone star state is booming!
Additionally, TX is home to some of the best educational institutes in the nation. Another benefit of moving to Texas from Michigan is the lower taxes. Texas is known to have some of the lowest taxes in the country. Furthermore, the warm winters are also a bonus! If you're not used to warmth, you may need some getting used to it at first. However, we think TX is a massive, diverse state with plenty of opportunities that you can avail yourself of.
Moving can be a stressful experience. But with the proper knowledge and help of professional movers, it can be a breeze! This article will guide you with the proper information to help you move from MI to TX. We will also discuss Michigan and its attributes so that you have all the necessary information and may proceed without difficulty.

The average cost to move from Michigan to Texas can range anywhere from $1500 to $8000. We have made a table for you in which you will get an idea of the average moving cost.
| | | | |
| --- | --- | --- | --- |
| Distance | 1 Bedroom | 2-3 Bedroom | 4-5 Bedroom |
| <50 miles | $595-$1,020 | $1760-$3,190 | $1,920-$6,530 |
| 250 miles | $1,100-$2,250 | $2,300-$4,300 | $4,250-$5,700 |
| 1000 miles+ | $1,500-$3,000 | $3,140-$5,960 | $6,380-$10,010 |
| 2500 miles+ | $1,925-$4,275 | $4,240-$8,550 | $9,550-$14,100 |
However, this is an estimate and not an exact value. Your ultimate cost will depend on many external factors. Some of these are:
Weight And Mileage
All long-distance movers charge on mileage and weight, and different movers have different flat rates. Hence, your specific company will have a special flat rate per 100 miles.
The Route You Choose
This is why the distance that you are also traveling matters. For instance, moving from Ann Arbor to Dallas will have a different total cost than moving from Detroit to Austin. Furthermore, the additional moving services you avail of will add to your price. Hence, the more services you use, the higher your final cost.
Move Size
Another thing to account for is the size of your home and the amount of furniture you are relocating. Moving a small amount of furniture will mean less cubic weight and cost less. For example, relocating to or from a one-bedroom apartment is significantly more affordable than a three-bedroom one.
Time of the Move
Your move's timing will have a significant impact on the price of the move. Moving during the summer (peak season) could be more expensive than at other times. Since the movers are still very busy at this time. Mid-September to mid-April is the ideal time to move. And September or October is the best month to move to Texas to avoid bad weather and move safely.
How To Get A Moving Cost Estimate?
The best way to know your final cost is to contact the company directly. Once you tell them the services you need, they will be able to give you a more accurate cost breakdown. Another way of knowing companies' rates is through moving quotes, which you can get online. We have a network of reliable, professional moving companies. Fill in our form to get an instant, no-strings-attached quote today!
Moving Options & Costs
Employing Professional Movers
Hiring movers from Michigan to Texas is the best option. Because long-distance moving is a difficult task. Professional long distance movers will make your move less stressful. They will pack, load, and transport your items for you. You can obtain quotes from movers and compare them to find the most cost-effective mover.
The cost of hiring professional movers to relocate a one-bedroom apartment from Michigan to Texas ranges between $1,450 and $5,100. A two- or three-bedroom house should cost between $3,350 and $6,800. A four- or five-bedroom house can also be purchased for between $5,575 and $9,600.

Making Use of a Moving Container
A moving container company will deliver a moving container to your home during this process. You must do all of the packing and loading yourself. The movers will transport the container to your new home once you have finished loading it. Without proper packing and loading knowledge, you risk damaging your valuable items or injuring yourself.
Renting a moving container to relocate a studio or one-bedroom apartment will cost between $1400 and $2400. Moving a two- to three-bedroom home can cost between $2450 and $3400. A large home with four or more bedrooms may cost between $3250 and $4500 to relocate. Your belongings will be transferred to your new home by the movers; all you have to do is pack them and place them in the moving container.

Rental Trucks for Do-It-Yourself Moves
You will need to rent a moving truck for this process. A DIY (Do It Yourself) move requires you to do all of the loadings, driving and packing yourself. You are also responsible for the fuel cost. There will also be expenses for lodging and meals.
A studio or one-bedroom apartment move could cost between $1200 and $1680. Moving a two- or three-bedroom home costs between $1400 and $1950. Moving to a larger house with four bedrooms or more could cost between $1550 and $2350.
How Can I Find Affordable Texas Movers?
We understand that budgeting is one of the earliest stages of preparation. To ensure you don't have to go over budget, we have compiled a list of a few reliable Texas relocation companies that are also very affordable. They offer various moving services. We always say that there is no "one-size-fits-all" solution for relocating. While that is true, we also think affordability is a consideration everyone makes.
Please note that this is not a complete list. These are just a handful of highly-rated moving companies from Michigan to Texas. This list will help you fast-track your research, but you will still need to read up more on your own!
| | | | | |
| --- | --- | --- | --- | --- |
| Allied Van Lines | Star 5 | USDot 76235 | MC 15735 | Price $$$ |
| North American Van lines | Star 5 | USDot 70851 | MC 107012 | Price $$$ |
| Alliance Movers | Star 5 | USDot 76235 | MC 15735 | Price $$$ |
| Infinity Van Lines | Star 4.7 | USDot 1589011 | MC 588217 | Price $$$ |
| Finest Movers Inc | Star 4.6 | USDot 1896009 | MC 681911 | Price $$ |
Taking the opposite path? With our Moving from Texas to Michigan guide, we've got you covered.
Do I Need Long-Distance Movers When Moving from Michigan to Texas?
You should always hire long-distance movers when relocating between states. For example, moving to TX from Michigan may require many different services. Long-distance movers can help you have a stress-free move.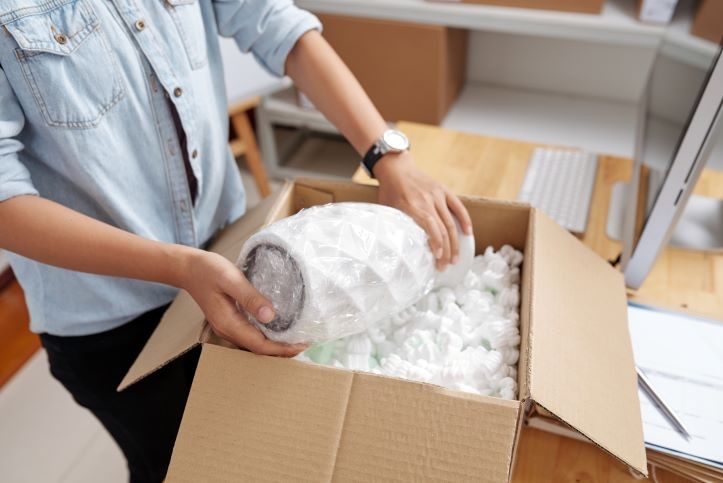 One of the most popular services provided by professional movers is packing services. From full-service moves to partial packing, professionals will have you covered. Additionally, they provide plenty of specific services. For example, suppose your vehicle is too small to fit all your belongings. Long-distance movers have rental services! Maybe your apartment complex has no storage facilities? Professional movers can provide storage units for you. You can get any service that you may require from a long-distance moving company when moving from Mi to Tx.
How To Prepare for Moving from Michigan to Texas?
Preparation is critical before moving to TX from MI, especially an interstate one. It would be best if you started planning early. The first stage will consist of research. Which neighborhood are you moving into? How far is the commute to your office? There are plenty of considerations to make when moving from MI to TX.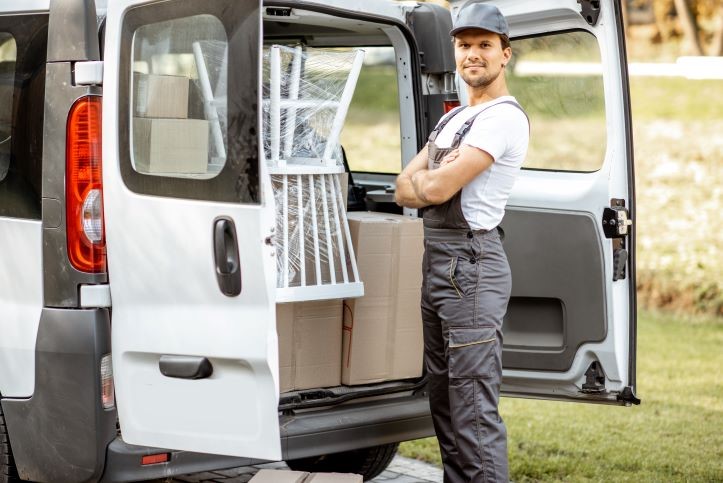 The second stage of research will consist of finding a proper long-distance mover for yourself. There are many considerations to make before settling on a moving company. First, you must ensure that they fit your budget. Additionally, they need to have friendly customer service.
Before contacting the movers via phone, you should always browse their websites. This will help to ensure that they have the specific services you are looking for. Additionally, different movers often have different routes they like to take. Therefore, you need to provide routes that are convenient for you as well.
What Should You Do Before Moving To TX?
Start packing early. Early moving preparation makes your move a lot smoother and easier.

Transfer your driver's license and registration.

Notify the post office of your change of address.

Arrange for your utilities to be turned on in your new home.

Choose a professional moving company or rent a truck to make the actual move.

Make sure your insurance policy is up to date and covers your stuff during the move.

Close out any bank or credit card accounts you no longer need.

Make travel arrangements for you and your family.

Take care of any final details at your old home, such as canceling utility services and returning keys to your landlord.
Finally, you will need to adjust to living in a new state. Visit your new place two or more times before you move there. It will assist you in getting to know your new neighborhood, locating new medical professionals and other service providers, and perhaps even meeting new people.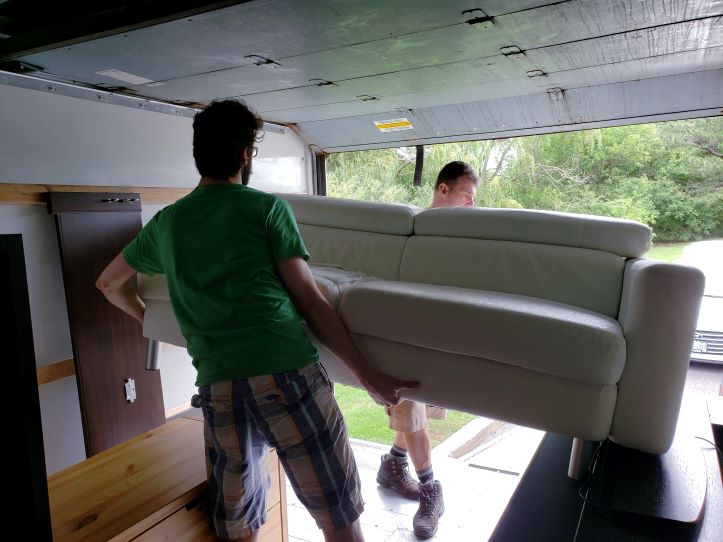 Is moving to Texas worth it?
Yes, relocating to Texas is a very good idea. We found some reasons why you should move to Texas from Michigan. These are:
Lower Housing Cost & Affordable Cost Of Living
The median home rent in TX is lower than most of the states in the United States, according to a report by RentCafe. As of 2017, the average rent for a one-bedroom apartment in TX was $1,500 less than the median rent in New York City. The average price of a home in TX is also lower than the median price in most of the states in America. Additionally, gas prices in TX are much cheaper than in most other states. However, there are some cost-of-living differences that may be important to consider when choosing to live or work in any state.
Warm Weather
The climate in TX is also different from the climate in Michigan. TX has hot summers and mild winters. The average high temperature is in July and the low is in January, which is 96 degrees Fahrenheit, and 34 degrees Fahrenheit, respectively. MI has cool summers and cold winters. The average high temperature in July is 79 degrees Fahrenheit, and the average low temperature in January is 16 degrees Fahrenheit. After all, you can say that the TX weather is warm.
Excellent Education
In TX, there are some great universities and colleges that can provide students with the education they need to get ahead in life. And the schools are well-funded and have excellent professors. In addition, these institutions offer a variety of programs that can help students grow their businesses or careers. With such a great selection of universities and colleges in TX, it is no wonder that so many people choose to live and study here.
Some of the best universities and colleges in TX are:
UT Austin
Rice University
UT Dallas
Baylor University
UT San Antonio
Growing Job Market
The job market in Texas cities is booming. With a constantly growing population and an economy doing well, there are plenty of opportunities for those who are looking for work. In addition, major companies such as Amazon and Google have offices in Tx, and plenty of smaller businesses are also hiring.
No State Income Tax
Texas does not have a personal income tax, which is one of the reasons it is a popular destination for people who are looking to move. This means you won't have to worry about paying the state income tax on your earnings while living in Tx. However, there are still other taxes that you will need to be aware of, such as sales tax and property tax. The sales tax rate in TX is 6.25%, which is higher than the national average of 5.75%.
Lifestyle
Texas is one of the most diverse states in the country, with a variety of landscapes and cultures. The state offers a wide range of climates, from the balmy Gulf Coast to the snow-covered peaks of Big Bend National Park.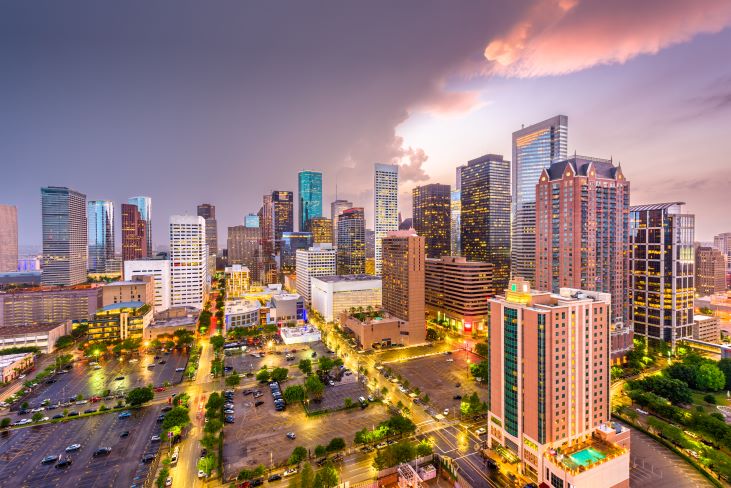 The lone star state is home to some of America's most iconic cities and towns, including Houston, Dallas-Fort Worth, San Antonio, and Austin.
What Should I Know Before Moving To Texas?
Moving to Texas pros and cons
Pros
People in this area are really welcoming.
Sunlight all the time
State income is not taxed.
Growing demand for employment
Inexpensive living conditions
Second most diverse state in the U.S.
Safe and cheap place to live
Cons
While in Texas, a vehicle is a must.
The summer is hot
The cost of owning a home continues to rise.
Higher property tax
Best Cities To Live In Texas
Austin
Dallas-Fort Worth
Houston
San Antonio
Killeen
Beaumont
Corpus Christi
El Paso
McAllen
Brownsville
Famous Places In TX To Visit After Relocating
Here are some popular cities in this lone star state:
The Alamo

Six Flags Fiesta Texas

SeaWorld San Antonio

The River Walk

San Antonio Zoo

Natural Bridge Caverns

Schlitterbahn Waterpark New Braunfels

Lyndon B Johnson Presidential Library
Conclusion
When moving between states like Michigan and Texas, the most important thing to remember is to do your own research. Just remember to budget well and find a reliable and reputable company. If you need instant moving quotes, you can always fill in our form and immediately avail free moving quotes! Have a great move.
Buzzmoving has a network of the best movers nationwide with top-notch services. Get a free quote today to get the expert's moving solution for your entire move.
FAQ's
Q: What is the lifestyle like in TX?
A: The lifestyle in Texas is generally considered to be more relaxed than in Michigan. People in TX are generally friendlier, and it has warm weather.
Q: Is moving to Texas a good idea?
A: Texas is a very good place for young professionals due to its high quality of life and plenty of available employment opportunities.
Q: What is the best month to move to Texas?
A: September or October is the best month to move to Texas to avoid bad weather and move safely.