Are you considering moving from Illinois to Florida? You are certainly making a good decision. Florida, aka the "sunshine state" of the USA, has a pleasant temperature and the perfect weather for swimming all day long.
Additionally, it boasts multiple beautiful beaches and water bodies, making it one of the most aesthetically pleasing places to live in. Affordable housing, low state income tax, and an excellent economy comprising jobs in the agriculture, tourism, and entertainment industry, are just some of the merits of moving to FL. 
Although both Illinois and Florida have similar real estate prices, housing is slightly more affordable. However, you also need to realize that there are some drawbacks to moving to FL as well. For example, the higher humidity and incredible weather can deter certain people.
Regardless, for moving from Illinois to Florida, you need to hire inter-city moving companies. There are many different routes that you can take, depending on which city in FL you are moving to. You should consider many factors before hiring an inter-city moving company that is correct for you.
Is Florida Best for Living?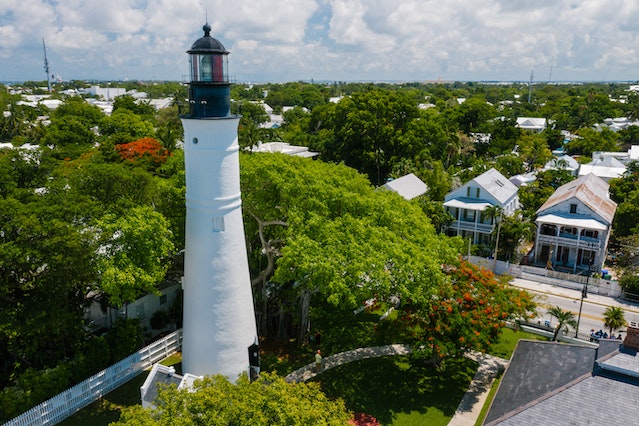 Florida's warm climate, beautiful beaches, and lack of state income tax are just a few reasons why many people call the Sunshine State home. In contrast, Illinois is known for its cold winters, high taxes, and political corruption. By moving to Florida, you'll enjoy a lower cost of living, a more laid-back lifestyle, and access to world-class entertainment and cultural attractions. Whether you're retiring, starting a new job, or just looking for a change of scenery, moving from Illinois to Florida can be a smart choice.
Weather in Florida
Florida is best for its warm weather. The weather in FL is a drastic change from the weather in Illinois. In Illinois, the winters are cold, and the summers are hot. In FL, the winters are mild, and the summers are hot and humid. The biggest difference between the two states is the humidity. The humidity in FL is so high that it feels like you are walking through a steam room.
| Climate | Florida | Illinois |
| --- | --- | --- |
| Temperature | 60s (winter) to 90s (summer) | Cold winters, hot/humid summers |
| Precipitation | High, especially during hurricane season | Moderate, with occasional severe thunderstorms |
| Humidity | High year-round | High in summer, lower in winter |
| Sunshine | Sunny most of the year | Less sunshine in winter, more in summer |
| Severe Weather | Hurricanes, thunderstorms, tornadoes | Thunderstorms, tornadoes, blizzards |
Lifestyle And Cost in Florida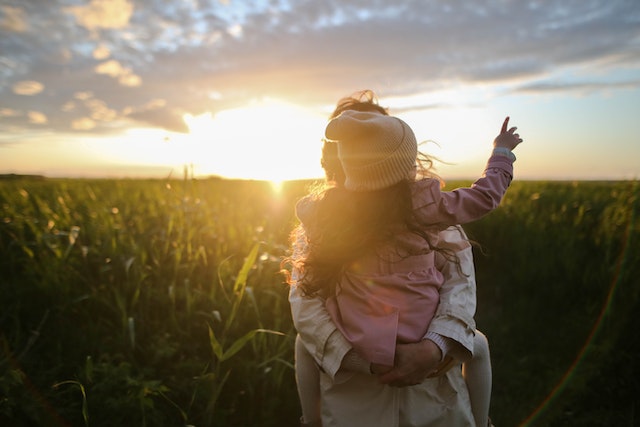 Florida is known for its warm weather, beautiful beaches, and laid-back lifestyle. But how does the cost of living in Florida compare to other states, and what is the lifestyle like for residents?
Regarding the cost of living, Florida is relatively affordable compared to other popular states like California or New York. Housing costs vary widely depending on location, with coastal cities like Miami or Tampa commanding higher prices than inland areas. However, Florida has a lower cost of living overall than many other states.
Regarding lifestyle, Florida offers a range of options for residents. Beach communities like Miami, Fort Lauderdale, and Naples offer a vibrant, cosmopolitan lifestyle with plenty of nightlife and cultural attractions. In contrast, smaller towns like St. Augustine or Pensacola offer a more laid-back pace of life, focusing on outdoor activities like hiking, fishing, and boating.
Another perk of living in Florida is the lack of state income tax. This can help residents keep more money in their pockets each month, making it easier to afford the things they enjoy. Overall, Florida offers a diverse range of lifestyles and is affordable for those looking for a change of scenery.
| Lifestyle Aspect | Florida | Illinois |
| --- | --- | --- |
| Climate | Warm and sunny year-round, with occasional hurricanes and tropical storms | Four distinct seasons, with cold winters and hot summers |
| Outdoor Activities | Plenty of beaches, water sports, and golfing options | Lakes, hiking trails, and skiing opportunities |
| Cost of Living | Relatively affordable, with lower taxes and housing costs in some areas | Higher cost of living, with higher taxes and housing costs in urban areas |
| Culture | Vibrant, diverse, and cosmopolitan, with plenty of nightlife and cultural attractions | Rich history and architecture, with a focus on music, theater, and sports |
| Job Market | Strong in industries like tourism, healthcare, and aerospace | Strong in industries like finance, technology, and agriculture |
Job Market Scenario in Florida
Florida's job market has seen significant growth over the past few years. In 2022, Florida's unemployment rate was at 4.5%, down from 11.3% during the height of the pandemic in 2020. This is largely due to the state's strong job market, which has consistently added jobs across various industries.
One of the fastest-growing industries in Florida is healthcare. The state is home to some of the country's top hospitals and medical centers, including the Mayo Clinic in Jacksonville and the Moffitt Cancer Center in Tampa. In fact, healthcare jobs accounted for 14.7% of all employment in Florida in 2021, according to the Bureau of Labor Statistics (BLS).
Another growing industry in Florida is aerospace and aviation. The state is home to a number of major companies in this sector, including NASA and SpaceX. In 2021, the aerospace and aviation industry contributed $17.4 billion to Florida's economy and supported over 100,000 jobs, according to Enterprise Florida.
In addition to these industries, Florida's job market is strong in finance, hospitality, and technology. The state has a growing startup scene, with cities like Miami and Tampa becoming hubs for tech entrepreneurs and venture capitalists.
Places to Visit When Move to Florida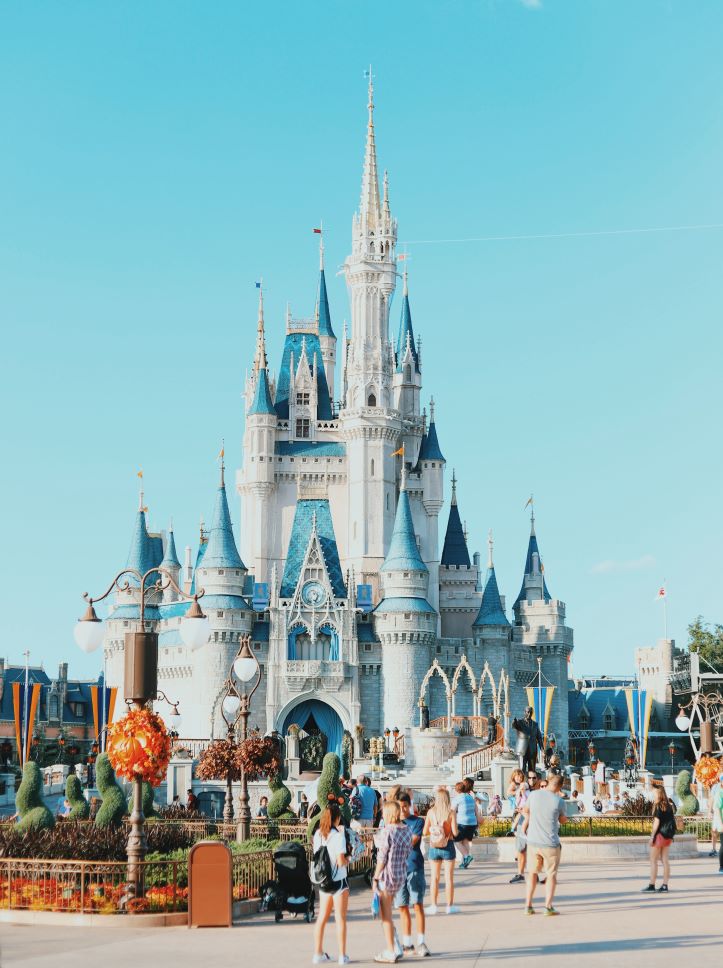 Florida has many popular places to visit. You can do many recreational activities here. Some beautiful beaches and amusement parks for outdoor activities are:
Miami Beach: Known for its Art Deco architecture, vibrant nightlife, and white sandy beaches, Miami Beach is a must-visit destination in Florida. Walk along the famous Ocean Drive, shop at Lincoln Road Mall, and enjoy the beautiful scenery.
Orlando: This city is a hub for theme park enthusiasts and families. Home to world-renowned parks like Walt Disney World, Universal Orlando Resort, and SeaWorld, Orlando has something for everyone.
Key West: Located at the southernmost point of the continental United States, Key West offers visitors beautiful beaches, crystal-clear waters, and a laid-back atmosphere. Stroll down Duval Street, visit the Ernest Hemingway Home and Museum, or enjoy water sports like snorkeling and parasailing.
St. Augustine: Known for its rich history and architecture, St. Augustine is the oldest continuously inhabited European settlement in the United States. Visitors can explore the Castillo de San Marcos, the cobblestone streets, and the beautiful Spanish Colonial architecture.
Naples: This beautiful city on the Gulf of Mexico offers visitors stunning white sand beaches, upscale shopping, and a range of outdoor activities, including golfing and boating. Explore the Naples Pier, stroll through the historic district, or enjoy the many fine dining options.
Why Hire A Long-Distance Mover While Moving from Illinois to Florida?
As you probably already know, long-range movers are required if you want to move between states, as is the case if you are moving from Illinois to Florida. Professional inter-city moving services can provide a wide range of services. It depends on your specific requirements and will help make your move from Illinois to Florida a breeze.
These services include but are not limited to; packing services, which encompass both full and partial packing services, loading and unloading services, moving single pieces of furniture, and moving heavy appliances.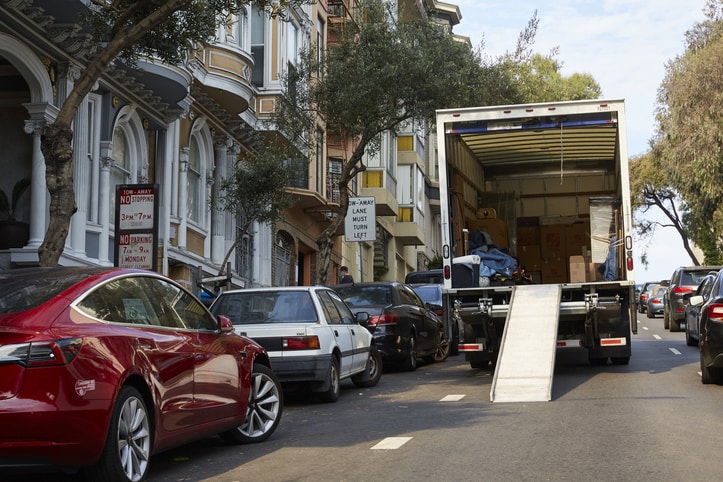 For packing services, professional movers will come and pack and unpack all your belongings for you. If you have availed of a full packing service, then the movers will pack all your belongings and move them from your home in Illinois to your new home in Florida. If you instead ask for a partial packing service, they will only pack specific pieces of furniture for you. For loading and unloading services, they will help load all your furniture into your vehicle and then unload them at your new residence.
Additionally, if you live in a studio apartment complex with no storage facilities, don't worry. There are storage services as well that you can avail of for moving from Illinois to Florida. Professional long-distance movers provide storage units where you can temporarily store all your belongings. The movers will drive the storage unit to your new residence on the day of your move.
You can ship your vehicles also. You have to get car insurance in that case. If you have one or two pieces of expensive furniture that you need to move from your home in Illinois to Florida, don't worry! Inter-city movers also have services for moving a single piece of furniture.
How Much Will It Cost Me to Move from Illinois to Florida?
The total cost of moving from Illinois to Florida depends on a lot of things. Most long-range movers charge either based on mileage or based on weight. Mileage is an important thing to consider since most long-distance moving companies charge a flat rate for every 100 miles moved.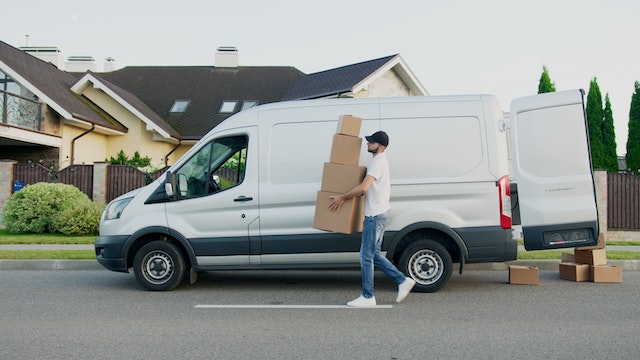 Additionally, the final cost will depend upon the services you availed of. If you need a full-service move along with full packing and unpacking services, your total cost will be much higher than if you just need one service, like moving heavy appliances. It also depends on how much stuff you want to carry. The average total cost of moving from Illinois to Florida is about $3600.
The most popular cities in Florida are Tampa, Orlando, and Miami, especially due to the large amount number of beautiful beaches and tourist spots available in those cities. However, even if you aren't moving to any of those cities, you can still avail a wide network of long-distance movers.
If you want an exact estimation of how much it will cost for moving from Illinois to Florida, it's best to call up the mover you are considering hiring. They will ask you about your specific requirements and what additional services you want to avail of, and then they will be able to give you an accurate estimate of your total cost.
If you have 2 minutes to fill up our quick form, you can avail of a free instant moving quote as well! Buzzmoving has a large network of trusted, licensed professional long-range movers. Our free moving quotes are easy to avail of and have received positive reviews from hundreds of clients.
Moving Options & Costs
Employing Professional Movers
The best option is to hire movers. Because long-distance moving is a difficult task. Professional long-distance movers will make your move less stressful. They will pack, load, and transport your items for you. You can obtain quotes from movers and compare them to find the most cost-effective mover.
Hiring professional movers to relocate a one-bedroom apartment from Illinois to Florida costs between $1,350 and $5,200. A two- or three-bedroom house should cost between $2,750 and $6,400. A four- or five-bedroom house can also be purchased for between $4,475 and $7,500.
Making Use of Moving Containers
A moving container company will deliver a moving container to your home during this process. You must do all of the packing and loading yourself. The movers will transport the container to your new home once you have finished loading it. Without proper packing and loading knowledge, you risk damaging your valuable items or injuring yourself.
Renting a moving container to relocate a studio or one-bedroom apartment will cost between $1300 and $2400. Moving a two- to three-bedroom home can cost between $2450 and $3700. A large home with four or more bedrooms may cost between $3250 and $4500 to relocate. Your belongings will be transferred to your new home by the movers; all you have to do is pack them and place them in the moving container.
Rental Trucks for Do-It-Yourself Moves
You will need to rent a moving truck for this process. A DIY (Do It Yourself) move requires you to do all of the loading, driving, and packing yourself. You are also responsible for the fuel cost. There will also be expenses for lodging and meals.
A studio or one-bedroom apartment move could cost between $1150 and $1550. Moving a two- or three-bedroom home costs between $1250 and $1750. Moving to a larger house with four bedrooms or more could cost between $1550 and $1950.
Things To Check Before Selecting The Best Florida Moving Company
Researching the best long-distance moving company can be a daunting task. With so many companies to choose from, It's very hard to select the best mover. However, here are some tips for choosing the best movers for moving from Illinois to Florida:
licensed and insured movers
Verify that the company is licensed and insured. This is a safety for your belongings in case of any accidents or damage during the move.
Get free quotes
Get quotes from multiple companies. This will give you a good idea of the average cost of a move.
Ask for references
Ask for references and check them. Past customers can tell you what kind of experience they had with the company and whether or not they would recommend them.
Written contract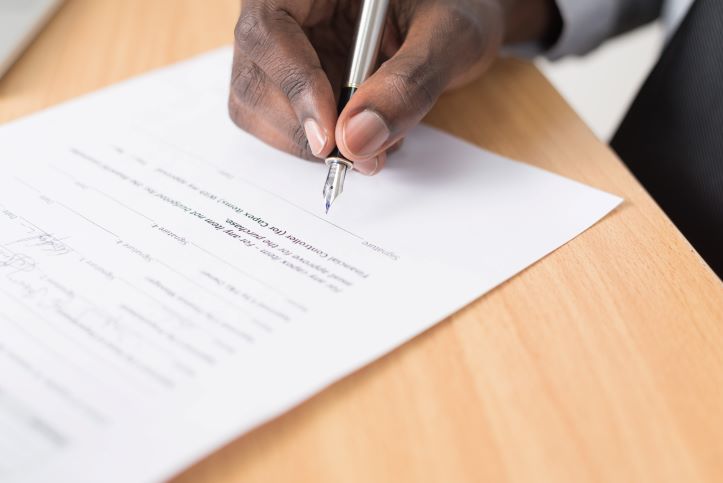 Make sure you have a written contract. This will protect you in case of any disputes with the professional moving company. Also, ask for references and check them.
Cheap Long-Distance movers from Illinois to Florida
If you are looking for cheap and affordable inter-city movers to help you with moving from Illinois to Florida, we can recommend a few! Of course, our list is not exhaustive, but we hope that this can be a good stepping stone in your quest to find the best long-range mover for yourself!
| | | | |
| --- | --- | --- | --- |
| Name | Rating | US DOT | ICC MC |
| International Van Lines | 5 | 2247789 | 729978 |
| Trinity Relocation Group | 5 | 3218709 |   |
| American Van Lines | 5 | 614506 | 294798 |
| Gateway Moving and Storage | 5 |   |   |
| Allied Van Lines | 5 | 076235 | 15735 |
| Infinity Van Lines | 5 | 1443732 | 545673 |
| Alliance Movers | 5 | 2398933 | 824939 |
How to Settle in Florida 
If you're moving from Illinois to Florida, here are some tips to help make the transition as smooth as possible:
Research Your New Community: Before you move, research the community you'll be living in. Find information on local schools, hospitals, public transportation, and recreational activities to help you acclimate.
Get Your Finances in Order: Make sure you have a solid financial plan before moving. Consider opening a new bank account in Florida, transferring your utilities, and updating your insurance policies.
Register Your Vehicle: If you're bringing your car, register it with the Florida Department of Highway Safety and Motor Vehicles within ten days of moving. You must also obtain a Florida driver's license within 30 days.
Find a New Doctor: It's important to find a new doctor and dentist once you arrive in Florida. Research local providers and make appointments before you move to hit the ground running when you arrive.
Meet Your Neighbors: One of the best ways to settle into a new community is by getting to know your neighbors. Attend local events, join a community group or club, and introduce yourself to those around you.
To know more you can watch this review about moving from Illinois to Florida:
Conclusion
As we always love to say, moving is different for each individual. Your move from Illinois to Florida will be very different from someone else's. That's why it's necessary to find what best works for you. Since there is no one-size-fits-all solution for moving, we have provided a large array of possible options.
Additionally, make sure to do thorough research. Check, if the long-distance mover you are considering hiring is licensed and verified before moving from Illinois to Florida. Also check, if their ratings are high. Happy moving. We hope your move from Illinois to Florida goes well.