Thinking of moving from California to Colorado? Looking for a change of scenery? Want to trade in your sunscreen and shorts for some cooler weather and a chance to use that ski gear? Then Colorado is the place for you!
With year-round outdoor activities, the third fastest growing economy in the entire US, and a far more affordable housing market than California's, the Centennial State is the perfect place for new beginnings and a life filled with adventure. In addition, there are many national parks where you can enjoy yourself with your family.

We take you through a round-up of some of the pros and cons and dos and don'ts of moving from California to Colorado. We'll also be looking at some of the finer details. For example, how you should be budgeting for the big move, as well as some affordable options when considering moving companies to hire.
How Much Will Moving From California To Colorado Cost Me?
For moving from California to Colorado, the average cost ranges from $2800 to $4200. But this is merely an estimate because there are other considerations. That can either add to or subtract from the total costs.
However, we have made a table for you in which you will get an idea of the average moving cost.
| | | | |
| --- | --- | --- | --- |
| Distance | 1 Bedroom | 2-3 Bedroom | 4-5 Bedroom |
| <50 miles | $595-$1,020 | $1760-$3,190 | $1,920-$6,530 |
| 250 miles | $1,100-$2,250 | $2,300-$4,300 | $4,250-$5,700 |
| 1000 miles+ | $1,500-$3,000 | $3,140-$5,960 | $6,380-$10,010 |
| 2500 miles+ | $1,925-$4,275 | $4,240-$8,550 | $9,550-$14,100 |
Things That Can Increase Your Moving Costs
Mileage And Weight
There are a couple of things to keep in mind. Most importantly that movers charge by the mile and cubic weight of the cargo they will be moving. Movers will usually charge you a flat rate but this rate is not universal for all movers. This means your ultimate bill will not only depend on where you are moving from and where you are moving to but also on which moving company you choose to hire.
Additional Services
The more furniture you move, the higher your bill is likely to be. Therefore, partial packing services are less costly than full packing services. But it's best to let the movers take charge of the heavier furniture and appliances at home. Moving these things over long distances can be a hassle for non-professionals.
Date And Time Of The Move
What time of the year you are planning to move also matters. Moving in the summer is very popular and with high demand, you can expect prices to be higher as well. While many might then want to move in the winter. Snowstorms and icy roads often make for a perilous journey and do often result in massive delays. This is especially true given the weather in Colorado and the amount of snow it sees in the winter.
Tipping
It's customary to tip your movers. How much you need to tip them varies. You should budget for this in advance and ask your movers what the going rate is ahead of time.
Can You Recommend Affordable Movers Form California To Colorado Move?
To kick off your search for the best long-distance movers, the best thing one can do is do one's own research. Ask friends and family for their recommendations and talk to the movers themselves about their business numbers. But we understand that sometimes, we just need a place to start.
Here, we list a few movers you might consider looking into. By no means is this list complete, but it is a good point to commence your search.
| | | | | |
| --- | --- | --- | --- | --- |
| Allied Van Lines | Star 5 | USDot 76235 | MC 15735 | Price $$$ |
| North American Van lines | Star 5 | USDot 70851 | MC 107012 | Price $$$ |
| Alliance Movers | Star 5 | USDot 76235 | MC 15735 | Price $$$ |
| Infinity Van Lines | Star 4.7 | USDot 1589011 | MC 588217 | Price $$$ |
| Finest Movers Inc | Star 4.6 | USDot 1896009 | MC 681911 | Price $$ |
Taking the opposite path? With our Moving from Colorado to California guide, we've got you covered.
Do I Need To Hire Long-Distance Movers?
Moving to a new city in a new state is no small task. Professionals with years of experience helping people just like you to take care of both your belongings as well as all that stress. Worried if it will be worth it? Or confused about what services they provide?
Packing Service
For starters, long-distance movers can help you pack up properly for the big move. If you are a bit overwhelmed by the prospect of having to pack up so many things on your own, you might consider hiring young professionals for their full packing services. They'll have a look through all your belongings, make a list of the itinerary and bring in specialized packing equipment based on what you are hiring them to move.
You can hire them for partial packing services if you need to move one piece of furniture. This allows you more flexibility. You will take charge of the things you want to manage and keep the heavy-duty work for the movers instead.
Heavy Appliance Moving
But movers provide their clients with other services too. Worried about your heavy furniture and appliances? The professionals have you covered. Heavy appliances like washer-dries can be especially tricky but movers can help with uninstalling, transporting, and then reinstalling all your appliances as part of the services they provide.
Moving One Piece Of Furniture
But you can also hire them for selective items only. If you need a hand with your grand piano, a safe, or a family heirloom that needs the utmost care while moving across state lines, you definitely should consider hiring professionals.
Truck Rental
If you don't have enough space in your own vehicle to transport all your furniture, the movers have you covered. Professional long-distance movers have their own transport trucks that will get your belongings safely to your destination without much worry. If you haven't made arrangements for where to keep all your belongings once you get there, the movers can also arrange for you to keep your stuff stowed away in storage units until you have a plan of your own.
Most long-distance movers have dedicated websites and phone lines to help their customers understand the kind of services they offer and the associated rates too. You should take a good look through a few of their websites and start estimating how big of a budget you will need to make in addition to what you would like their help moving.
How To Prepare For The Big Move?
Do Your Research
Moving to a new state is no small feat. So first and foremost, do your research. What is the neighborhood you are looking to move to? Be sure to look into how far your place is from work. Is there public transit available nearby for you to take advantage of or do you need to use your own transport? How are the schools in the area? And what are your options in terms of entertainment venues for a night out with friends and family? Everything you need to make your new life there feels whole.
Insurance
You should ideally also look into insurers in the state. Car insurance is a lot cheaper in Colorado than what people pay in California. Keep in mind that it is mandatory. If your new employer does not provide health insurance, try to sign up for Health First Colorado for low-cost healthcare plans. Whether you make too much to qualify for the program, you could try seeking out some reasonable options through the Connect for Health Colorado marketplace.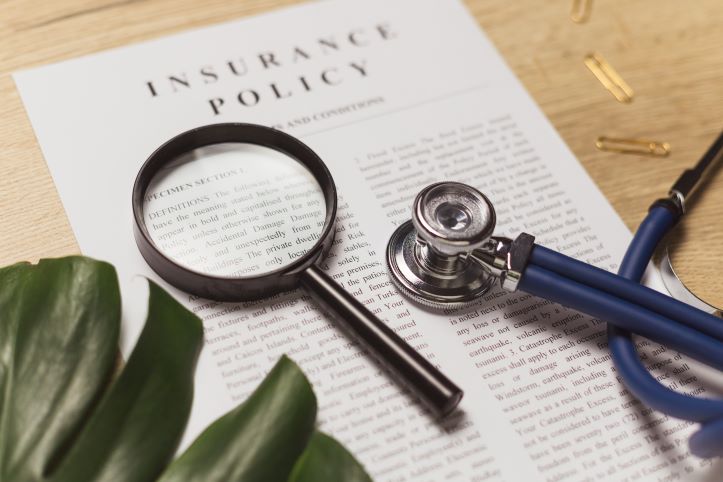 If you plan on buying your own home, you should also look into home insurance plans too. While not mandatory, it helps to know in advance what the insurance will help cover. The state's average annual home insurance plan will set you back by about $1700.
Before moving from California to Colorado, see the colorado weather forecast.
Why Move From California To Colorado?
Affordable Housing
So what makes Colorado such an attractive place to move to? Living in Colorado is much more affordable! California's housing market has pinched homeowners' pockets of late, with high demand for housing and spiraling prices to match. Buying a median family home in Denver, Colorado costs around $530,000, which is more than $300,000 less than a median family home in Los Angeles and a whopping $900,000 less than one in San Francisco.
While renting in Colorado might be slightly more expensive than the national average, the rates are most definitely better than in the centennial state. A two-bedroom home in Denver, Colorado will set you back by about $1500 which is 25% less than similar accommodations in Los Angeles and less than half of what you can expect to pay in San Francisco. Outside of Denver, renting your own place gets even cheaper.
Lifestyle
The Colorado lifestyle is much different than the California lifestyle. In Colorado, there is a much stronger emphasis on outdoor recreation and living a healthy lifestyle. For example, in Colorado, there are many more opportunities for hiking, biking, and skiing than in California. Additionally, the people in Colorado tend to be more friendly and welcoming than the people in California.
[lifestyle CACO]
Taxes
On top of that, Colorado has one of the nation's lowest personal income tax rates, having a single tax bracket with a top rate of 4.50%, whereas California levies a more than 12% at the top. The median household income in Colorado is $63,909, which is higher than the national average of $53,046.
Colorado also has a sales tax rate of 2.90% vs California's 7.25%. The state also has a property tax rate of 0.49%, which is comparatively lower than California's 0.73%. Property taxes are a big consideration when moving, and can vary significantly from state to state. The national average property tax rate is 1.18%, but in Colorado, it's only 0.63%.
Thriving Economy
Colorado has steady economic growth. With one of the fastest-growing economies in the US, jobs are plentiful in Colorado. Whether you are looking for employment in the healthcare, construction, hospitality, or services industry, there are plenty of opportunities everywhere. It's also a growing tech and start-up hub, with one of the largest rates of employment in the technology sector nationwide. All of this combined with a low unemployment rate bodes well for prospective job hunters. That means Colorado has many job opportunities in various sectors like health and human services, high-tech companies, etc.
Outdoor Activities
Colorado is well known for scenic hiking trails, meandering rivers, and magnificent canyons. All this makes for a great setting for year-round outdoor activities, including biking, camping, and hiking in the summers making way for an abundance of skiing and other winter sports in the winter.
There are numerous parks, like Rocky Mountain National Park, lory state park, etc. The abundance of outdoor activities has no doubt helped make the myth of a work-life balance a reality for many in Colorado with the state boasts some of the healthiest residents in the nation. If you're in search of an active lifestyle, Colorado is the place for you!
What drawbacks Of Moving From California To Colorado?
Weather
The weather is perhaps the biggest drawback for people who are accustomed to the milder year-round weather experienced in sunny California. Coloradans experience all four seasons, sometimes all four of them in the span of a few days in the summer. You could also see some hail every now and then.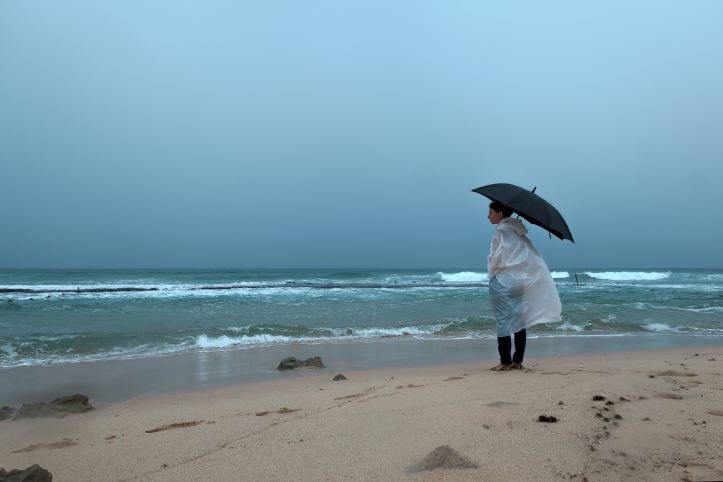 In the winter, Colorado doesn't measure snow in inches, it measures snow in feet. And while this creates a perfect opportunity for skiing and snowboarding, shoveling all that snow from the driveway is not everyone's cup of tea. For people who are fond of the warm California winters, it will take a while to adjust oneself to the weather. Best to expect the unexpected!
 Living Cost
The living cost in Colorado is significantly higher than in California. According to the living index, the average rent for a one-bedroom apartment in Colorado is $1,044, compared to $895 in California. Additionally, the grocery and utility costs are also higher in Colorado. For example, the average price for a gallon of milk is $3.47 in Colorado, compared to $2.99 in California.
However, here is a table that shows the difference in the living cost between California and Colorado.
[DCT CACO]
No More Beach Days
For a majority of Californians, going to the beach is a big part of their everyday life. Unfortunately, Colorado is completely landlocked on all four sides. Although there are lakes and rivers aplenty, to many people, that won't make up for missing out on a quick dip in the ocean, surfing the waves on occasion, and partying with friends on the beach.
Popular Cities To Move To In Colorado
Thousands of people move to Colorado from all over California every year, with cities like San Francisco and Los Angeles contributing some of the largest numbers to the departure. We list a few of the many wonderful cities in Colorado that people are choosing to move to in droves:
Boulder: With some of the most scenic views in Colorado right at your doorstep, it's little wonder why people are choosing to move to Boulder. It stands just the foothills of the Rocky Mountains. The city has also been the center of a lot of tech buzz with the presence of companies like IBM there. It's also home to one of the best universities in the US, the University of Colorado Boulder, which has been called a Public Ivy for the quality of education it provides.
Colorado Springs: Colorado Springs is home to a military base, drawing in military personnel and families in droves. Colorado Springs lies on the foot of the rocky mountains. Besides low unemployment, friendly neighborhoods, and cheaper costs of living, residents can also take advantage of the many ski resorts that dot the mountains close to the city. In addition, there are some national parks near colorado springs, such as Arches national park, Canyonland national park, etc. This is the best place for you if you want to enjoy your outdoor activities.
Denver: Denver is in the middle of an economic boom. People call it "The Mile High City". There's never a boring moment here with entertainment venues and restaurants that serve food from around the world. But despite being the largest city in the state, Denver still boasts some incredible views of the surrounding mountains and a housing market that is more affordable than large cities that are growing at a comparable rate.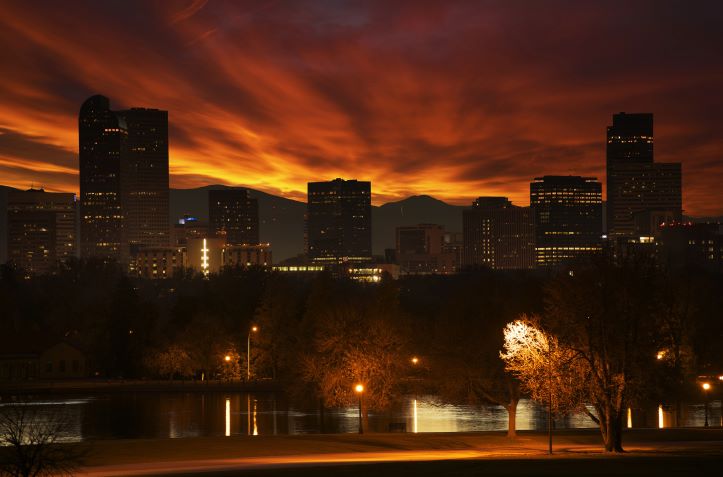 What About The State Of Education In Colorado?
We understand that the quality of the public education system is often a significant concern for parents. Worry not! Colorado has a much more robust Pre-K system than California, ranking 7th nationally compared to California's 40th place ranking. This is also reflected by the fact that Pre-K students get higher averages on their math tests according to the National Assessment of Educational Progress (NAEP).
But that's not all! Colorado ranks 5th nationally for education and 5th in terms of higher education. Some of the best universities in the state are listed below for your convenience:
While we know that where you decide to enroll in higher education depends on multiple factors, it is good to keep in mind that all the universities on this list offer top-quality education at some of the most affordable rates in the nation.
Get An Accurate Price When Moving From California To Colorado
How can you choose just the right mover for you? Call them up on their business number or go read reviews left by previous customers on their websites. All movers have a website these days listing the exact prices of the services they have to offer. You should consider comparing prices between the different movers you are looking to hire to make sure they are the right fit for the budget you have in mind.
But if you are a little bit confused as to where you should start, you can consider availing yourself of our instant quote services. Take a few minutes to fill out our form and get a moving quote for FREE. There are no conditions attached to our services. BuzzMoving has built a network of trusted long-distance movers who we believe will offer you the best services at the most reasonable rates. Compare the rates that our trusted movers charge and make the decision that is best for you!
Conclusion
Coming up with a plan for your California-to-Colorado move isn't always straightforward. However, investing your time in planning ahead of time will pay its dividends.
Budgeting for the move will require you to compare prices from lots of different moving services providers. If you need help, we may provide free moving quotes to find a discount. Just take a moment out of your schedule, fill out our form and receive some quotes instantly.
Colorado is a place where you can live with no tension. It has low-income taxes, lower healthcare costs, and lower crime rates.
FAQ's
Q: Is colorado a good state to live in?
A: Yes! Colorado has many opportunities that you can avail of. Also, the Colorado residents are awesome.
Q: How to move to colorado?
A: When moving from California to Colorado, all you need is to research and hire a mover. Buzzmoving has professional movers and they will help you with your need.
Q: Should I move to colorado?
A: Yes you should. If you want to live a healthy life and a good lifestyle, then colorado is the right choice.