Moving from Ohio to Tennessee: A Comprehensive Guide
Moving from Ohio to Tennessee is an exciting journey full of uncertainty and new experiences. Leaving familiar locations, people, and memories behind can be difficult, but the prospect of a new beginning in a new state can be equally exciting. As you leave the flat terrain of Ohio behind, you'll soon find yourself in Tennessee's rolling hills and lush forests, where the landscape is as varied as its people.
Tennessee has something for everyone, with the iconic music scene of Nashville, the beauty of the Smoky Mountains, and the history of Memphis; therefore, if you're ready to embark on a journey that will challenge and inspire you, pack your bags and join us as we explore the unique and exciting world of moving from Ohio to Tennessee.
Why Tennessee?
If you're thinking about moving from Ohio to Tennessee, you might be asking what makes Tennessee such a wonderful area to live in. Tennessee is a popular place for folks looking for a new home for a variety of reasons.
Natural Beauty
Tennessee's natural beauty is one of its main draws. The Great Smoky Mountains, which offer breathtaking views, hiking trails, and outdoor activities, are located in the state. Tennessee also features a variety of magnificent lakes, such as Norris Lake, Percy Priest Lake, and Old Hickory Lake, that are ideal for boating, fishing, and swimming.
Music Culture
Tennessee is also well-known for its thriving music culture. Nashville, the state capital, is widely regarded as the world's country music capital and is home to the Grand Ole Opry, the Country Music Hall of Fame, and a plethora of live music venues. The state's music scene, however, extends beyond the country, with Memphis serving as a hotspot for blues, rock and roll, and soul music.
Low Cost
Another advantage of relocating to Tennessee is the low cost of living. Tennessee has a 10% lower overall cost of living than the national average, with housing being particularly reasonable, according to BestPlaces.net.
How This Will Work?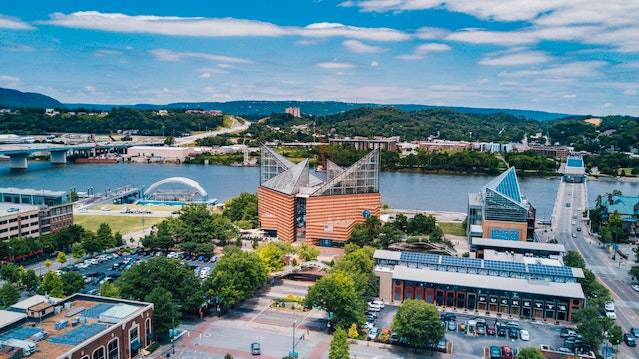 If you are moving from Ohio to Tennessee, just submit the simple form, and our system broadcasts your information to 6 of our best movers. They analyze your moving solution and get back to you within 60 seconds (Approx) with your moving quote. Then you choose the best suitable movers for you.
How You Will Be The Winner!
Buzzmoving has the largest network of Insured, Licensed, and experienced movers Nationwide. You are just one click away from being the winner. Once you submit the form within 2 minutes, you will get a call from five of our best movers chosen for you.
Compare the quotes, negotiate with the movers, and get the best deal for you. Whether you move house, office, or car, we got you covered because when movers compete, you will always be the winner!
And the best part of all, it saves you time and money when moving from Ohio to Tennessee and our service is absolutely free.
Things You Need To Consider
When movers call you, do not forget to negotiate the moving quote price. Remember the previous company's quote so far and negotiate the price accordingly.
What Should You Do Before Moving From Ohio To Tennessee?
Pre-move preparations are key to a smooth transition. Packing up your belongings and transporting them to your new home can be a laborious task, but if you plan ahead and take care of the necessary preparations, it can be a lot smoother sailing.
The first step is to create a packing list. This will help you ensure that you do not forget anything important and will make packing a lot easier.
Go ahead by going through each room in your home and making a list of everything that you will need to pack up. Be sure to include clothes, furniture, appliances, dishes, electronics, and anything else that you can think of. Once you have your list, you can start packing up your belongings room by room.
If you have vast items of furniture, you may want to consider hiring a professional moving company to help you with the move. They will be able to safely transport your heavy furniture and appliances and will make the move a lot less stressful for you.
Another important step in the moving process is to change your address with the post office. This way, you will ensure that you continue to receive your mail at your new home.
You should also inform your utility companies of your move and arrange to have your services transferred to your new address. This includes electricity, gas, water, trash, and cable/satellite TV.
Finally, pack a bag of essentials you will need during the first few days at your new home. For a better understanding  of Tennessee, you can watch this video here:
Why Hire Long-distance Movers When Moving From Ohio To Tennessee?
Moving from Ohio to Tennessee can be a stressful and daunting experience, especially if it is a long-distance move. That is why many people engage long-distance movers to assist them with their move. Here are a few reasons why hiring movers is a good idea:
Expertise
Long-distance moving necessitates a level of competence and experience that most people lack. Professional movers are trained to manage every element of a long-distance move, from packing to transportation to unloading. They also have the essential equipment and tools to carry your goods safely and effectively to your new house.
Cost-effective
Contrary to popular belief, hiring movers can be a cost-effective alternative for long-distance moves. This is because movers have access to lower transportation rates and can provide you with an exact estimate of the entire cost of your relocation upfront. You can also prevent unforeseen charges by hiring movers, such as renting a moving truck or purchasing packing supplies.
Peace of Mind
Moving is stressful in and of itself, and the last thing you want to be concerned about is the safety of your goods during transit. Professional movers have insurance to protect your valuables in the event of damage or loss. Furthermore, they are held to high standards of professionalism and accountability, so you can be confident that your relocation is in capable hands.
How Much Amount Will Moving From Ohio To Tennessee Cost Me?
The average price of moving from Ohio to Tennessee can range anywhere between $2,600 to $5,700.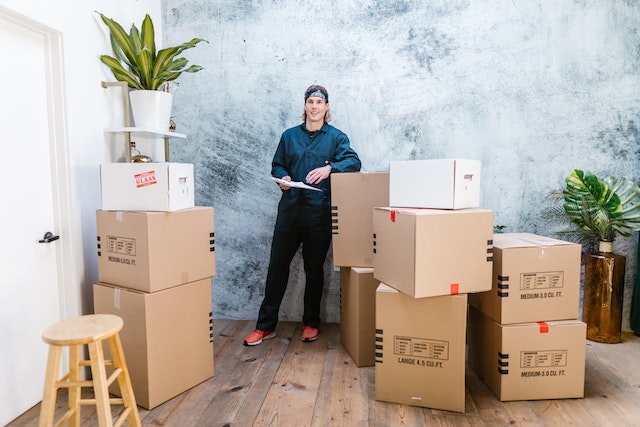 Long-Distance Moving Costs
One of the key elements influencing the expense of your move is the distance between your existing home in Ohio and your new home in Tennessee. In general, the farther you travel, the more expensive your move will be.
Move Size
Another crucial aspect in deciding the cost of your move is the size of your move. This covers the quantity and size of your goods, as well as any particular needs you may have, such as the necessity for packing services or transportation of large or sensitive objects.
Time of Year
The season in which you relocate might also affect the cost of your move. Moving during the off-season (usually September to May) can generally be less expensive than moving during the high season. (June to August).
Additional Services
You require can raise the overall cost of your move. Packing and unloading, storage, and insurance are all included.
A Comparison When Moving From Ohio To Tennessee
| | |
| --- | --- |
| Ohio | Tennessee |
| Average gross rent was $2100 | The average gross rent was $1390 |
| The average cost of gasoline for Ohio was 4.011 U.S. Dollars. | The average cost of gasoline for Tennessee was 3.71 U.S. Dollars |
| The average cost of food in Ohio is $30 per day. | The average cost of food in Tennessee is $33 per day. |
Moving From Ohio To Tennessee Checklist
Moving from one state to another might be difficult. There are numerous factors to consider and address before the big move. If you're contemplating a move from Ohio to Tennessee, this checklist will help you prepare and make the transition as easy as possible.
| Task | Notes |
| --- | --- |
| Research Moving Companies | Look for reputable companies with experience in long-distance moves and positive customer reviews. |
| Get Moving Quotes | Get quotes from at least three different companies and compare prices and services offered. |
| Hire a Moving Company | Choose a company that meets your needs and budget, and book your move well in advance. |
| Sort and Purge Belongings | Go through your belongings and decide what to keep, donate, sell, or throw away. |
| Start Packing | Begin packing non-essential items well in advance of your move date. Label boxes clearly and keep an inventory. |
| Notify Utility Companies | Notify utility companies of your move and schedule disconnection and reconnection of services. |
| Forward Mail | Forward mail with USPS and update your address with important accounts and subscriptions. |
| Transfer Medical Records | Transfer medical records to new healthcare providers in Tennessee. |
| Update Driver's License and Car Registration | Update your driver's license and car registration within 30 days of moving to Tennessee. |
| Plan for Pets | Make arrangements for your pets' transport and update their microchip information. |
| Confirm Moving Details | Confirm moving details with your chosen company a few days before your move date. |
By following this checklist, you can stay organized and on track throughout your move from Ohio to Tennessee, and help ensure a smooth and stress-free relocation.
Some Affordable Places To Live In Tennessee
Tennessee is a state in the southeastern region of the United States, known for its music, history, and natural beauty. It is also home to several cities and towns that offer affordable living options for those looking to relocate.
One of the most affordable places to live in Tennessee is Chattanooga. With the cost of living 9% lower than the national average, Chattanooga offers residents access to stunning mountain views, outdoor recreational activities, and a vibrant downtown area. The city also boasts a strong job market and a growing tech industry.
Another affordable option is Clarksville, located in the northern part of the state. The cost of living in Clarksville is 12% lower than the national average, and the city offers a range of housing options, from apartments to single-family homes. Residents can also enjoy local parks, museums, and a thriving downtown area with plenty of shops and restaurants.
In Middle Tennessee, Murfreesboro is a growing city that offers affordable living options. The cost of living in Murfreesboro is 7% lower than the national average, and the city boasts a strong economy with job opportunities in healthcare, education, and manufacturing. Residents can also enjoy local attractions such as historic sites and parks and a bustling downtown area.
Greeneville in East Tennessee is a charming option for those who prefer a small-town atmosphere. The cost of living in Greeneville is 12% lower than the national average, and the town offers a range of affordable housing options. Residents can enjoy local festivals, farmers' markets, and outdoor recreational activities like hiking and fishing.
Main Cities In Tennessee
Source: Wikipedia
as of: March 24, 2022
Rank
City
State
Land area (km2)
Land area (km2)
Water area (mi2)
Water area (km2)
Total area (mi2)
Total area (km2)
Population (2020)
13
Nashville

*

Tennessee
475.8
1,232
21.7
56
497.5
1,289
689,447
29
Memphis
Tennessee
297.0
769
7.6
20
304.6
789
633,104
66
Chattanooga
Tennessee
142.4
369
7.7
20
150.1
389
181,099
81
Lynchburg
Tennessee
129.2
335
1.2
3.1
130.4
338
6,461
91
Hartsville
Tennessee
114.3
296
2.3
6.0
116.6
302
11,615
115
Clarksville
Tennessee
99.4
257
0.7
1.8
100.1
259
166,722
119
Knoxville
Tennessee
98.7
256
5.5
14
104.3
270
190740
133
Oak Ridge
Tennessee
85.2
221
4.7
12
90.0
233
31,402
Can You Recommend Some Affordable Movers For Me?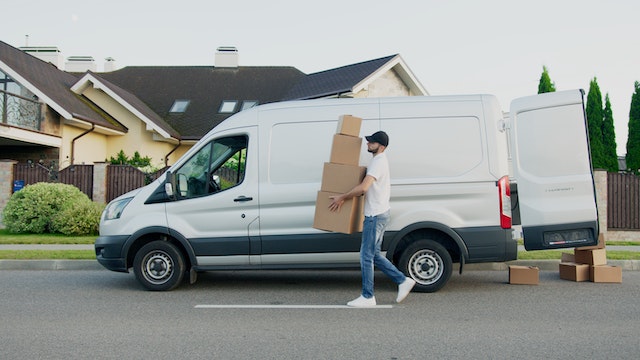 We understand that budget is one of the most important parts when moving from Ohio to Tennessee. It is often difficult to find an affordable mover who is also extremely reliable. In order to help you get started with research, we have compiled a list of some highly coveted, reliable movers. We always like to remind our viewers that this is not a complete list, and we have lots of reliable movers. To get free moving quotes from the best movers in Tennessee, simply fill out the form above. We will contact you in 60 seconds.
Things To Do In Tennessee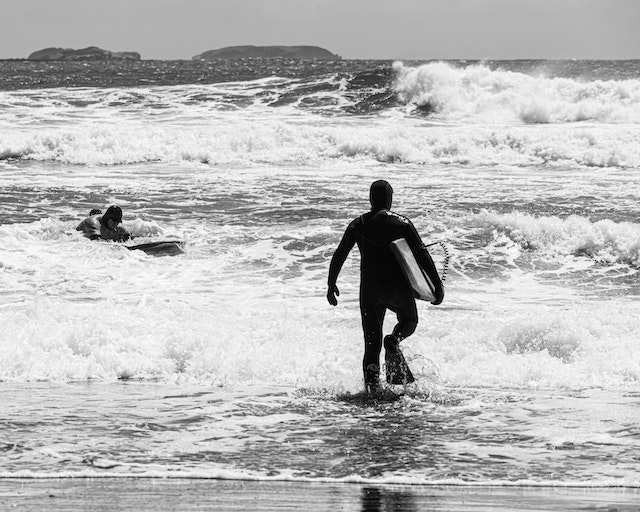 Tennessee's Highest-Paying Job
For those looking for work, Tennessee offers a wide range of career options.
As the world's fastest-growing economy, it has a large number of job openings. Furthermore, in comparison, the income level is relatively high. Some of the highest-paying jobs in Tennessee are as follows:
Vice President, Field Operations
Consultant and Sales Representative
Primary Care Physician
Chief Operating Officer, Chief Technology Officer
Family Practitioner
Vice President, Product Management
President Chief Technology Officer
Emergency Medicine Specialist
Executive Vice President of Operations
Vice President of Global Operation
Source Of Income
According to Wikipedia Tennessee has the eighth-most farms in the country, accounting for more than 40% of the state's land area and averaging 155 acres in size (0.63 km2). Cash receipts for crops and livestock are estimated to be worth $3.5 billion per year, and the agriculture sector has an annual economic impact of $81 billion on the state.
Job Opportunities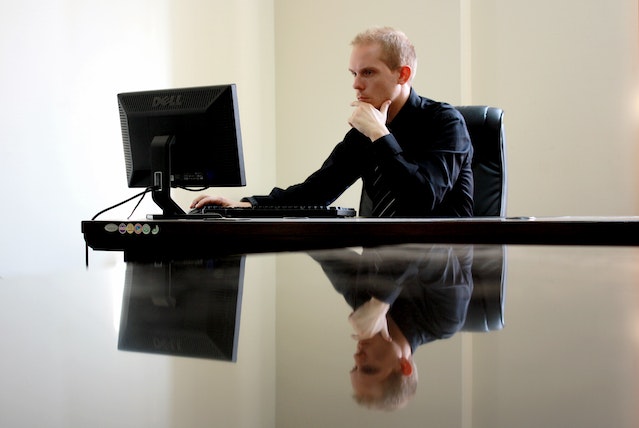 Tennessee is home to several large companies, including Nissan, FedEx, and International Paper, making it a hub for manufacturing and logistics.
The state also has a thriving healthcare industry, with companies such as HCA and Community Health Systems headquartered in the state.
Job opportunities in Tennessee are plentiful, with unemployment rates lower than the national average. The median household income in Tennessee is $57,500, while Ohio's is $54,000.
Cost Of Living
One of the primary considerations when moving from Ohio to Tennessee is the cost of living. Tennessee is generally less expensive than Ohio, with a lower overall cost of living.
Transportation 
Tennessee has various transportation options, including buses, trains, and airports. The state has several major airports, including Nashville International Airport and Memphis International Airport, making it easy to travel domestically and internationally.
Habit and Nature
Moving to Tennessee, known for its country music, low cost of living, southern comfort food, and beautiful natural landscape, could be the best decision of your life. Tennessee is a good place to live because it is the second cheapest state to live in the United States and the best place to retire.
Weather
Throughout the year, the temperature typically ranges from 31°F to 90°F, with temperatures rarely falling below 16°F or rising above 96°F.
Rent a house
Rental homes in Tennessee begin as soon as $300 to $400 a week 2 bedroom homes and can go up to $1,390 per month for larger properties. Several of the rental homes have views of the beach or the ocean and are in quiet areas. The peace and quiet are a big plus, and it is often most desired by vacationers.
Food
While Nashville meal prices vary, the average cost of food in Nashville is $33 per day. Based on previous travelers' spending habits, an average meal in Nashville should cost around $13 per person when dining out.
Education 
Tennessee has a robust education system, with several public and private universities and colleges throughout the state. The University of Tennessee is the state's flagship university, with Knoxville, Chattanooga, and Martin campuses. The state also has several top-ranked liberal arts colleges, including Rhodes College in Memphis and Sewanee: The University of the South in Sewanee.
Healthcare 
Tennessee has a diverse healthcare system, with several large hospitals and medical centers throughout the state. The state is home to several major healthcare companies, including HCA and Community Health Systems, as well as several research institutions, such as St. Jude Children's Research Hospital in Memphis.
The Cost Of Gasoline
The average price of regular unleaded gas in Tennessee is $3.71 per gallon.
Natural Resources
Tennessee, a state in the United States, has a plethora of amazing natural wonders for you to explore. All you need are good hiking shoes, plenty of water, and a sense of adventure. Tennessee is home to a number of national and state parks, including Lookout Mountain.
Demography
Tennessee has an overall life expectancy of 75.6 years. Women have an average life expectancy of 78.5 years, while men have an average life expectancy of 72.8 years.
Conclusion
Moving from Ohio to Tennessee can be an exciting opportunity to experience a new way of life. Tennessee offers a lower cost of living, plenty of job opportunities, a great education system, and various recreational activities. While it may take some adjustment, the southern hospitality, beautiful scenery, and vibrant music scene make Tennessee an excellent place to call home. Fill out our simple form to get a quick free-moving quote.