Moving From Ohio to Montana: A Comprehensive Guide
Prepare yourself for an extraordinary odyssey as you bid farewell to the Buckeye State and plunge into the boundless marvels of Montana. Brace yourself to swap the familiar plains of Ohio for the awe-inspiring panoramas, soaring peaks, and uncharted wilderness of the Treasure State. Moving from Ohio to Montana unveils a portal to an entirely novel realm of encounters, where each passing day resembles a picturesque tableau.
Gird your loins and ready yourself for a voyage that will continuously astound you. Now, let us delve into the enthralling aspects that render this relocation so exhilarating and why Montana should become the cherished abode you call your own.
So fasten your seatbelts, pack your bags, and join us on a captivating odyssey as we delve into the exhilarating experience of moving from Ohio to Montana. Get ready to be captivated by nature's grandeur and immerse yourself in the enchanting tapestry of the Treasure State.
Calculating The Expenses For Moving Costs From Ohio To Montana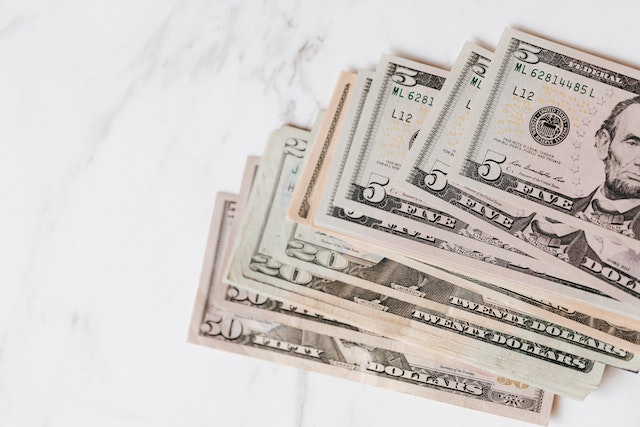 Embarking on a journey from Ohio to Montana brings forth an exhilarating adventure, but it is crucial to consider your expenses carefully.
Prudent planning and foresight in calculating costs will enable you to budget wisely and prevent unforeseen financial uncertainties. We shall dissect the miscellaneous costs necessitating your attention when moving from Ohio to Montana.
| Move Size | Moving Company | Moving Container | Rental Truck |
| --- | --- | --- | --- |
| Small | $1,500 – $2,500 | $1,000 – $1,500 | $800 – $1,200 |
| Medium | $2,500 – $4,000 | $1,500 – $2,500 | $1,200 – $1,800 |
| Large | $4,000 – $6,000 | $2,500 – $3,500 | $1,800 – $2,500 |
The cost of moving from Ohio to Montana will also be determined by:
Distance: The distance between your current location in Ohio and your new destination in Montana will significantly determine the cost. The longer the distance, the higher the transportation costs are likely to be.
Move Size: The size of your move will also impact the cost. If you have a small apartment or a few belongings, the cost will be lower than a larger house with more items to transport.
Moving Services: The type of moving services you require will also influence the cost. If you opt for a full-service moving company that handles everything from packing to unpacking, the cost will be higher than a more basic service where you do the packing yourself.
Time of the Year: The timing of your move can also affect the cost. Peak moving seasons, such as summer, are more expensive due to high demand. If possible, consider moving during off-peak seasons to potentially save some money.
Additional Services: If you require additional services like storage, specialty item handling, or packing supplies, these will add to the overall cost.
A Comparison When Moving From Ohio To Montana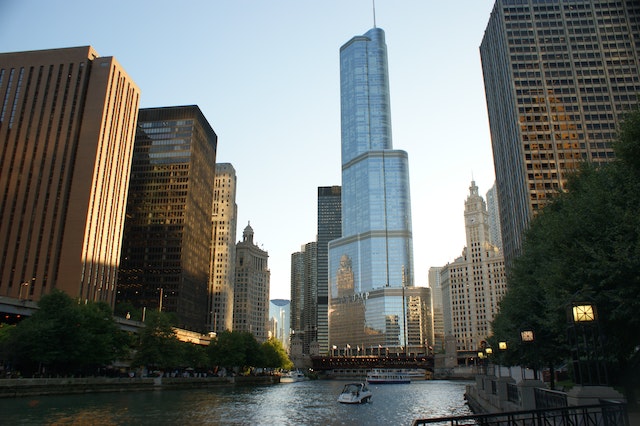 Get ready for an awe-inspiring journey through the mysterious lands of Ohio and Montana, where confusion dominates and excitement fills the atmosphere. Prepare yourself as we set off on a captivating adventure, uncovering the puzzling connections that link these two great states.
With an open mind, explore the complexities that confuse and fascinate as we aim to reveal the hidden resemblances and intriguing differences within them.
Cost Of Living 
If the thought of relocating from Ohio to Montana has crossed your mind, comprehending the disparities in the cost of living between these states becomes paramount. Living costs encompass various expenditures, including housing, groceries, transportation, healthcare, and more.
This blog post will thoroughly analyze the factors influencing the cost of living in Ohio and Montana, empowering you to make an enlightened choice regarding your prospective relocation.
| Cost of Living Categories | Ohio | Montana |
| --- | --- | --- |
| Housing Costs | More affordable | Higher, especially in popular areas like Bozeman or Missoula |
| Utilities | Generally lower | Can be higher, particularly in winter due to heating costs |
| Groceries | Comparable to the national average | Slightly higher due to transportation costs |
| Transportation | Lower gas prices | Longer distances between cities can lead to higher travel expenses |
| Healthcare | Average healthcare costs | Healthcare costs can be higher, especially in rural areas |
Uncovering The Lifestyle Differences Between Ohio To Montana
Let's dive into the contrasting lifestyles of these two exceptional states. Come along with us as we discover the unique qualities that set Ohio and Montana apart, each with its distinct charm.
| Lifestyle Aspects | Ohio | Montana |
| --- | --- | --- |
| Outdoor Recreation | The abundance of state parks, hiking trails, and lakes | Vast wilderness, national parks, and opportunities for outdoor adventures like hiking, fishing, and skiing |
| Urban vs. Rural | The mix of urban areas like Cleveland and Columbus, with suburban and rural regions | Mostly rural with small towns, limited large cities like Billings and Missoula |
| Cost of Living | Generally affordable with lower housing and utility costs | Relatively higher cost of living, especially in popular areas like Bozeman or Missoula |
| Community | Diverse communities with a mix of cultures and backgrounds | Strong sense of community, close-knit towns, and friendly locals |
| Weather | Four distinct seasons, including hot summers and cold winters | Varied climate with long, cold winters and shorter, mild summers |
| Employment | The diverse job market, including sectors like manufacturing, healthcare, and technology | Opportunities in industries like agriculture, tourism, and natural resource extraction |
The Advantages Of Ohio To Montana
Prepare to uncover the advantages and possibilities that await you in the magnificent state of Montana. Brace yourself to unveil why transitioning from Ohio to Montana could be a life-altering decision with tremendous potential.
| Advantages of Living in Ohio | Advantages of Living in Montana |
| --- | --- |
| Diverse urban areas and cultural scene | Breathtaking natural beauty and landscapes |
| Proximity to major cities and amenities | Wide open spaces and a sense of tranquility |
| Affordable housing options | The abundance of outdoor recreational activities |
| Strong job market and employment prospects | Strong sense of community and friendly locals |
The Disadvantages Of  Ohio To Montana
While relocating from Ohio to Montana brings many benefits, it is crucial to weigh the possible drawbacks too. This blog post will delve into the obstacles and disadvantages that may arise during this transition.
Let us now submerge ourselves in exploring the downsides of residing in Ohio in contrast to Montana.
| Disadvantages of Living in Ohio | Disadvantages of Living in Montana |
| --- | --- |
| Limited access to vast wilderness and mountains | Higher cost of living, especially in popular areas |
| Crowded urban areas and increased traffic | Harsh winter weather and longer, colder seasons |
| Limited outdoor recreational opportunities | The limited job market, particularly in certain fields |
| Higher population density and less open space | Isolation in rural areas and longer travel distances |
If you want to learn more you can watch this video on moving from Ohio to Montana:
Exploring The Factors To Consider When Relocating To Montana
Are you considering a relocation to Montana? Prepare to immerse yourself in the wonders of Big Sky Country! Moving to a new state necessitates thoughtful contemplation of numerous factors that can profoundly shape your experience.
This blog post will thoroughly examine the pivotal aspects to consider when moving to Montana. We have you covered from climate and geography to employment prospects, education, healthcare, outdoor recreation, community, and culture. Let us delve right in!
Climate And Geography
Montana boasts a diverse geographical landscape, ranging from majestic mountains to expansive plains and picturesque lakes. The climate varies across the state, characterized by cold winters and mild summers.
If you revel in outdoor pursuits and breathtaking natural scenery, Montana's rugged terrain and awe-inspiring beauty will captivate your heart.
Employment Opportunities
Before relocating, it is crucial to assess the job market in Montana. The state offers agriculture, tourism, natural resource extraction, healthcare, and education opportunities.
While larger cities like Billings and Missoula provide more diverse employment options, rural areas may need more choices.
Education And Healthcare
Montana places high value on quality education and offers a range of schooling alternatives, including public, private, and charter schools. Higher education institutions like the University of Montana and Montana State University offer various academic programs.
Regarding healthcare, access to medical facilities and specialists may vary depending on your location within the state.
Outdoor Recreation
Montana serves as a paradise for outdoor enthusiasts. With abundant national parks, forests, hiking trails, fishing spots, and skiing resorts, the state offers an inexhaustible array of recreational activities.
Whether you relish camping, hiking, fishing, hunting, or skiing, Montana's expansive wilderness presents limitless opportunities for adventure.
Community And Culture
Montana is renowned for its strong sense of community and welcoming locals. The state boasts a rich history and vibrant cultural heritage, celebrated through many events, festivals, and art galleries.
Embracing Montana's unique way of life and connecting with its close-knit communities can profoundly enrich your experience of residing there.
Moving From Ohio To Montana Checklist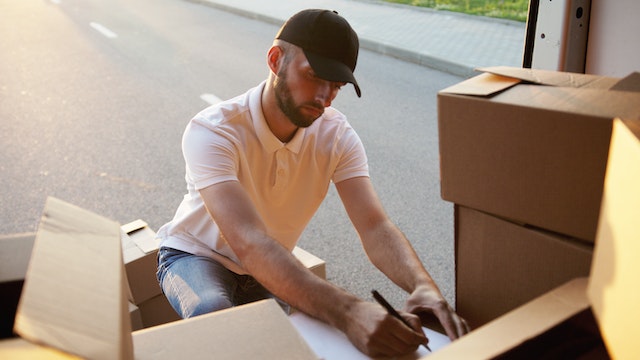 Moving from Ohio to Montana can be an exciting adventure, but it requires careful planning and organization. To help make your move as smooth as possible, we've created a checklist to guide you through the process.
Follow these steps to ensure that you don't overlook any essential tasks:
| Task to Do | Deadline |
| --- | --- |
| Research Montana's Regions | 2 months before |
| Find a New Home | 2 months before |
| Notify Current Landlord | 1 month before |
| Organize Packing and Sorting | 1 month before |
| Hire a Moving Company | 3 weeks before |
| Transfer Utilities | 3 weeks before |
| Change of Address | 2 weeks before |
| Notify Relevant Institutions | 2 weeks before |
| Transfer Driver's License | 1 week before |
| Research Job Opportunities | Ongoing |
| Set Up New Healthcare Providers | Ongoing |
| Connect with Community | Ongoing |
Some Affordable Places To Live In Montana
What is causing people to relocate to Montana? Things can get difficult because there will be no job and no money at the start. That is why it is a good idea to relocate to a place where living expenses are lower.
There are a few places in Montana where a person can live in a budget-friendly and affordable manner. Among them, some positions are listed below-
Billings
Situated in the state's south-central region, Billings presents various reasonably priced housing choices. Montana's largest city, Billings, also offers excellent employment prospects and diverse amenities.
With its lively downtown ambiance and easy access to outdoor recreation, Billings strikes a harmonious balance between affordability and an exceptional quality of life.
Great Falls
Nestled along the picturesque Missouri River, Great Falls is another cost-effective city in Montana. The cost of living in Great Falls is comparatively lower than in some other urban areas.
The town encompasses a friendly community, a good housing market, and an array of recreational activities, including fishing, hiking, and exploring nearby national parks.
Butte
Tucked away in the western part of Montana, Butte is a historically significant mining town with a distinctive character. It boasts a lower cost of living than many other cities in the state, rendering it an appealing choice for those seeking affordability. Butte showcases a rich cultural heritage, captivating mountain vistas, and a strong sense of community.
Helena
As Montana's capital city, Helena combines affordability with a rich history and a charming small-town atmosphere. With affordable housing options, low crime rates, and access to outdoor recreational activities, Helena provides an appealing quality of life. The city is enveloped by natural beauty, including the breathtaking Helena National Forest.
Kalispell
Positioned in the northwest region of Montana, Kalispell serves as a gateway to the magnificent Glacier National Park. Despite its proximity to the park's awe-inspiring landscapes, Kalispell still offers affordable living options. The city presents a variety of outdoor activities, a thriving arts scene, and a welcoming community.
Main Cities in Montana
Source: Wikipedia
as of: March 24, 2022
Rank
City
State
Land area (km2)
Land area (km2)
Water area (mi2)
Water area (km2)
Total area (mi2)
Total area (km2)
Population (2020)
7
Anaconda
Montana
736.7
1,908
4.7
12
741.4
1,920
9,421
8
Butte

*

Montana
715.8
1,854
0.6
1.6
716.3
1,855
34,494
Can You Recommend Some Affordable Movers For Me?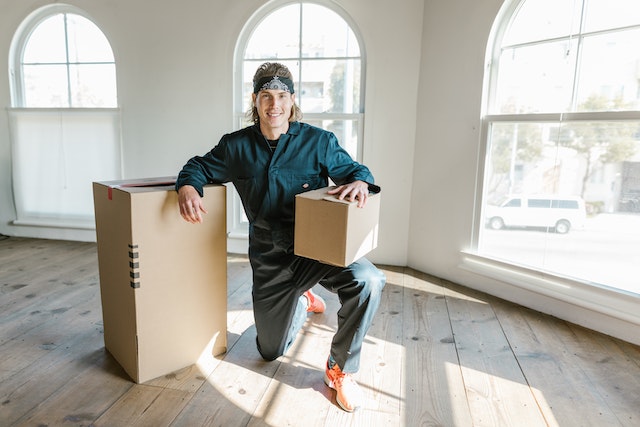 We understand that budget is one of the most important parts when moving from Ohio to Montana. It is often difficult to find an affordable mover who is also extremely reliable.
In order to help you get started with research, we have compiled a list of some highly coveted, reliable movers. We always like to remind our viewers that this is not a complete list, and we have lots of reliable movers.
To get free moving quotes from the best movers in Montana, simply fill out the form above. We will contact you in 60 seconds.
Taking the opposite path? With our Moving from Montana to Ohio guide, we've got you covered.
Things To Do In Montana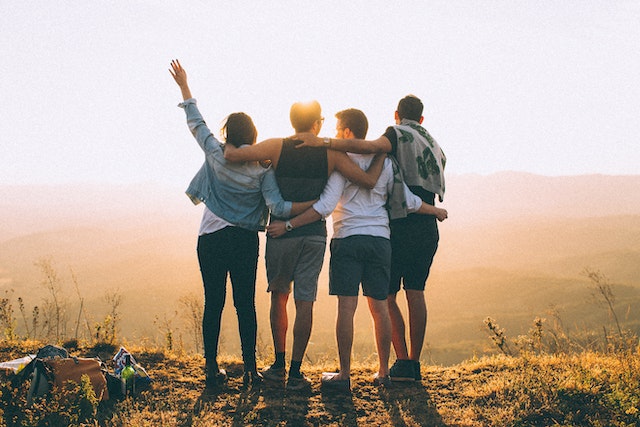 Montana's Highest-Paying Job
For those looking for work, Montana offers a wide range of career options.
As the world's fastest-growing economy, it has a large number of job openings. Furthermore, in comparison, the income level is relatively high. Some of the highest-paying jobs in Montana are as follows:
Emergency Department Registered Nurse
Intensive Care Unit Nurse
Registered Nurse Med/Surge
Registered Nurse PRN
Clinic Registered Nurse
Manager
Head Nurse
Registered Nurse Manager
Registered Nurse
Burn Center Nurse
Source Of Income
The primary sector—agriculture, forestry, mining, and energy production—and services dominate Montana's economy.
Habit And Nature
Montana is full of beautiful places to live, ranging from small, rural towns to large, vibrant cities. Bozeman is a great place to live if you want to be close to shops, parks, and culture. This large town provides all of the benefits of city living while maintaining a small-town atmosphere.
Weather
Throughout the year, the temperature typically ranges from 12°F to 85°F, with temperatures rarely falling below -8°F or rising above 94°F.
Rent A House
Rental homes in Montana begin as soon as $250 to $300 a week 2 bedrooms homes and can go up to $1,200 per month for larger properties.
Several of the rental homes have views of the beach or the ocean and are in quiet areas. The peace and quiet are a big plus, and it is often most desired by vacationers.
Food
While Montana meal prices vary, the average cost of food in Montana is $24 per day. Based on previous travelers' spending habits, an average meal in Montana should cost around $9.53 per person when dining out.
The Cost Of Gasoline
Now, a gallon of regular gasoline in Montana costs around $4.079.
Natural Resources
Whether it's the rolling grasslands of the east or the jagged mountains of the west, a vast expanse of sky stretches out above. Montana's national parks, forests, and wilderness areas are among the best of Mother Nature's offerings.
Demography
Montana has an overall life expectancy of 79.3 years. Women have an average life expectancy of 78.7 years, while men have an average life expectancy of 76.6 years.
Conclusion
Moving from Ohio to Montana brings an exciting new chapter to your life. Montana's breathtaking landscapes, friendly communities, and outdoor adventures await. Say goodbye to the bustling cities of Ohio and hello to the wide-open spaces of Montana.
You'll trade city lights for starry skies and traffic jams for scenic drives through mountains and valleys. Embrace the Big Sky Country and its unique charm. Prepare for a life filled with hiking, fishing, skiing, and exploring the great outdoors.
Montana welcomes you with open arms and promises unforgettable experiences. So pack your bags, leave the ordinary behind, and embark on a grand adventure in Montana. Fill out our simple form to get a quick free-moving quote.