Are you moving from Maryland to Florida? We can understand why! The "sunshine state" of the USA has a vast array of water bodies, beaches, and the perfect temperature for swimming in the morning. Florida also has affordable housing, low taxes, and a great economy comprising jobs in the agriculture, tourism, and entertainment industry.
If your mind changes, you can also move from Florida by just hiring Florida relocators there. Compared to Maryland, Florida does have more affordable real estate. Not to mention, it ranks higher than Maryland in terms of its economy!

However, you also need to realize that there are some drawbacks to relocating to Florida as well. For example, the humidity is much higher than in Maryland, and the weather is much more unpredictable. Regardless, if you want to shift from Maryland to Florida, you need to hire long-distance moving companies. There are many different routes that you can take, depending on which city in Florida you are moving to. Read and learn how to move, its pros and cons, and many more.
Therefore, you should consider many factors before hiring a relocator that is correct for you.
What Are The Advantages Of Moving From Maryland To Florida?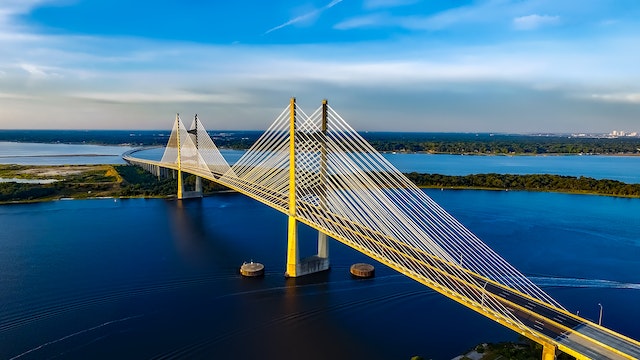 Vast Entertainment Options in Florida
Florida is known for its diverse entertainment options that cater to people of all ages and interests. Here are some of the top entertainment options you might want to consider exploring during your move to Florida:
Theme Parks: Florida is home to some of the world's most famous theme parks, including Walt Disney World, Universal Studios, and SeaWorld. These parks offer a range of attractions, from thrill rides to shows and parades, making them a popular destination for locals and tourists.
Beaches: With over 1,300 miles of coastline, Florida has plenty of beaches to explore. Whether you're looking for a relaxing day in the sun or want to try surfing or paddleboarding, Florida's beaches offer plenty of entertainment options.
Sports: Florida is home to several professional sports teams, including the Miami Heat, Tampa Bay Buccaneers, and Florida Panthers. Attending a game is a great way to get involved in the local community and enjoy exciting entertainment.
Music and Culture: Florida has a vibrant music and cultural scene, with plenty of festivals and events throughout the year. From the annual South Beach Wine and Food Festival to the Miami International Film Festival, there's always something going on for entertainment enthusiasts.
Museums and Art Galleries: If you're interested in history and art, Florida has plenty of museums and art galleries to explore. The Salvador Dali Museum in St. Petersburg, the Norton Museum of Art in West Palm Beach, and the Museum of Science and Industry in Tampa are just a few of the top attractions in the state.
Infrastructure in Florida
Florida is known for its infrastructure. It has a wide variety of infrastructure to support its large population and economy. This includes a well-developed network of roads and highways, a major airport in Miami, and a deepwater port in Tampa. There are many different routes connecting Maryland and Florida. The state also has a number of power plants and water treatment facilities to keep the lights on and the water flowing for its residents. Never mind walking through the beautiful beaches like palm beach in FL.
Agricultural Advantages
Florida's agricultural advantages include a warm climate, ample rainfall, and rich soil. These conditions are ideal for growing a wide variety of crops, including citrus fruits, vegetables, sugarcane, and tobacco. The state's agricultural industry employs over two hundred thousand people and generates billions of dollars in revenue each year. The state's agricultural exports include fresh produce, processed foods, and nursery plants. Florida's agriculture sector is an essential part of the state's economy and plays a vital role in feeding the nation.
Job Opportunities
Florida has a strong economy and is home to many thriving industries, which makes it an attractive destination for job seekers. Here is some informational and statistical information on job opportunities in Florida: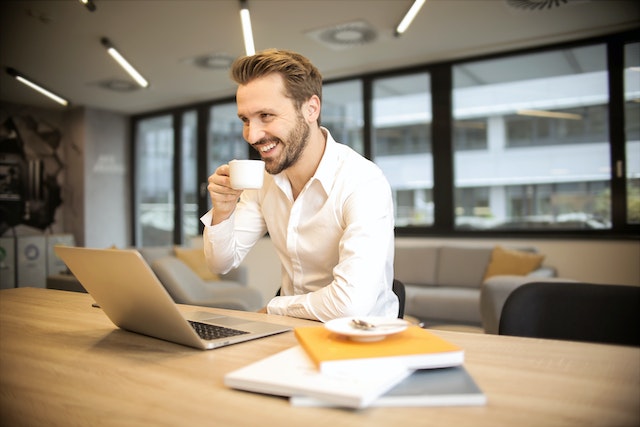 Industries with high job growth: Some industries that have experienced high job growth in Florida include healthcare, tourism, construction, and finance. The healthcare industry alone accounts for over 900,000 jobs in Florida.
Low unemployment rate: As of March 2023, the unemployment rate in Florida was 3.9%, below the national average. This suggests that there are ample job opportunities available in the state.
Top employers: Florida is home to many large employers across various industries. Some of the top employers in the state include Publix Super Markets, Advent Health, and Walt Disney World. Additionally, Florida is home to several Fortune 500 companies, including NextEra Energy and Raymond James Financial.
High job demand: According to the Florida Department of Economic Opportunity, some of the fastest-growing occupations in the state include healthcare practitioners, software developers, and market research analysts. This indicates a high demand for skilled workers in these fields.
Climate
Florida is located in the southeastern United States. The climate of Florida is tropical and humid. The average temperature in Florida is 21 degrees Celsius.
Economic growth
Florida's economy has grown steadily, with a gross domestic product (GDP) of over $1 trillion. This suggests ample opportunities for job growth and career advancement in the state.
How Much Does It Cost To Move From Maryland To Florida?
The total cost depends on a lot of things. First, weight and mileage are important since most relocators charge a flat rate for every 100 miles moved. Additionally, the final cost will depend upon the services you availed of. The size of your move can increase your cost too.
If you need a full-service move along with full packing and unpacking services, your total cost will be much higher than if you just need one service, like moving heavy appliances. The average total cost of moving to Florida costs between $1000 to $3300.
Move date is another factor to increase your moving cost. If you move during the summer, movers' costs will be higher than in winter. Also, If you move on a holiday, the cost will be higher than on normal days.
The company you choose will weigh your furniture and charge by weight, cubic foot, or mileage. Additionally, it is customary to tip your relocators as well! If you avail of additional services, you have to pay for that services also. To calculate the costs more accurately, use a cost calculator.
This is about 10-15% of the total cost, so please keep that in mind. In order to cut costs, you can take care of packing, loading, and unloading yourself if you are confident that you won't damage your furniture!
We have compiled a list of the average costs. Note that, this is not an exact moving cost.
| | | | |
| --- | --- | --- | --- |
| Distance | 1 Bedroom | 2-3 Bedroom | 4-5 Bedroom |
| <50 miles | $595-$1,020 | $1760-$3,190 | $1,920-$6,530 |
| 250 miles | $1,100-$2,250 | $2,300-$4,300 | $4,250-$5,700 |
| 1000 miles+ | $1,500-$3,000 | $3,140-$5,960 | $6,380-$10,010 |
| 2500 miles+ | $1,925-$4,275 | $4,240-$8,550 | $9,550-$14,100 |
How Do I Choose The Right Moving Company When Moving To FL?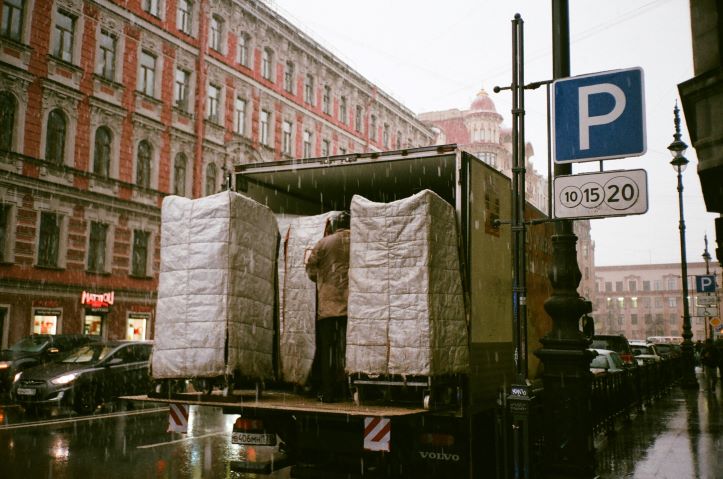 Choosing the correct relocators which will help you move from MD to FL can be a tough job. This firstly depends on which Maryland City you are moving from and which Florida city you are moving to.
Some popular destinations include Miami, Tallahassee, Tampa, Jacksonville, St Petersburg, and Orlando. Where you are moving, of course, depends on a lot of factors. Some factors are job availability, real estate pricing, and population.
Firstly you need to talk to your friends and family who have moved from Maryland or to Florida. Ask them if they have any recommendations on distant relocators. Additionally, there are a wide array of resources available on the internet.
This is crucial specifically because you would need to browse through a lot of company websites. You need to do this before settling on the correct mover for you. Then, when you start looking for distant relocators. You should ensure that their customer service is amicable. Also, you should ask them the correct questions.
Cost-Effective Maryland To Florida Moving Company
If you are looking for a cost-effective relocation company, then you need to make sure you ask them what the estimated total cost will be.
Depending on the services you need, you will need to start a registration process with the company you choose. They will survey your current and future home to give you a final cost.
Another helpful tip is to avail moving quotes. The most direct way to get moving quotes is to call the Maryland-to-Florida mover you are considering hiring. The most accessible way to gather quotes is to get instant quotes online that are available.
This specific option allows you to instantly compare different companies' prices. So you can know which service is the correct option for you.
BuzzMoving is here to help with that! Our network of licensed professional services is composed of reliable and kind relocators. They can help you out with your journey to Florida. In addition, our relocators will answer any questions you have about the whole process.
Among the top relocators, here are some of them to help you:
| | | | | |
| --- | --- | --- | --- | --- |
| Allied Van Lines | Star 5 | USDot 76235 | MC 15735 | Price $$$ |
| North American Van lines | Star 5 | USDot 70851 | MC 107012 | Price $$$ |
| Alliance Movers | Star 5 | USDot 76235 | MC 15735 | Price $$$ |
| Finest Movers Inc | Star 4.6 | USDot 1896009 | MC 681911 | Price $$ |
| Infinity Van Lines | Star 4.7 | USDot 1589011 | MC 588217 | Price $$$ |
Taking the opposite path? With our Moving from Florida to Maryland guide, we've got you covered.
How To Hire A Professional Mover
Hiring a professional mover might be daunting, especially if you've never done it. However, there are so many factors to consider that it's critical.
Get recommendations 
Ask your friends, family, and co-workers if they have any recommendations for an experienced relocation company. This is a great way to get first-hand information about what others thought of their experience.
Do your research 
Once you have a few recommendations, do some research on each company. Read online reviews, check with the Better Business Bureau, and make sure they are licensed and insured.
Get quotes 
Once you've narrowed down your choices, get quotes from each company. Be sure to ask about any hidden fees or surcharges so you can compare apples to apples.
Ask questions
Let's not forget to ask questions to the relocator if you have any. You want to be as prepared as possible for your move, and they should be able to answer all of your questions.
Make your decision 
After you've done all of your research and gotten quotes, it's time to make your decision.
Service Provided By Long-Distance Movers From MD To FL
Packing Services Provided By Movers From Maryland To Florida
Suppose you require a full-service move to Florida. In that case, the long-distance moving company you hire will take care of everything, starting from packing your supplies to driving them to your new home to unpacking everything and helping you get set up.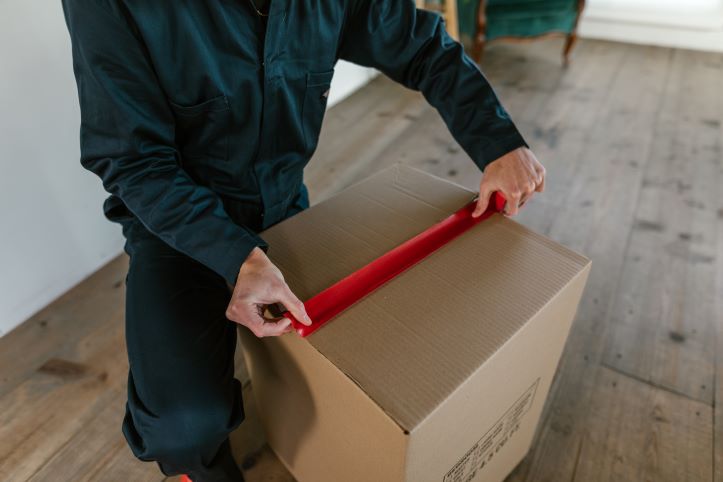 However, there are many other kinds of services as well. For example, partial packing services mean that the professionals will only help you with packing and organizing specific belongings if you have decided that you can pack most of your other goods by yourself.
You only have to pay for their belongings, but you are responsible for packing everything else! Other kinds of services are provided.
Professional Appliance Movers in Florida
You would definitely need to move heavy appliances when moving across state lines. What if you can pack and move everything by yourself, but you need help moving your washing machine, dishwasher, and drier? Don't worry- distant relocators from Maryland to Florida also provide professional appliance moving services.
They will help uninstall all your appliances, drive them to your new home, and reinstall them. Additionally, you can also avail of services that require them to move a single piece of furniture.
If you have a piano or an expensive painting you don't want to damage- then you can ask specifically for that piece of furniture to be moved to your new home while you move everything else.
Interstate Moving Process
Hire a reputable interstate moving company: This is the first and most important step in ensuring a smooth move. Be sure to do your research when choosing a company, and only work with those that have a good reputation and solid track record.
Get an in-home estimate: Once you've chosen a relocator, they will send a representative to your home to assess the amount and type of belongings you need to move. This will help them provide you with an accurate estimate of the cost of your move.
Pack your belongings: Once you have an estimate, you can start packing your belongings. Pack them securely and label all the boxes so the relocators will know where to put them in your new home.
Load the moving truck: The relocators will load all of your belongings onto the truck, and then they will drive it to your new home. Be sure to give them clear instructions on parking the truck and how to access your new home.
Unload the moving truck: The movers will unload all of your belongings from the truck and bring them into your new home. Be sure to supervise this process and direct them as to where each item should go.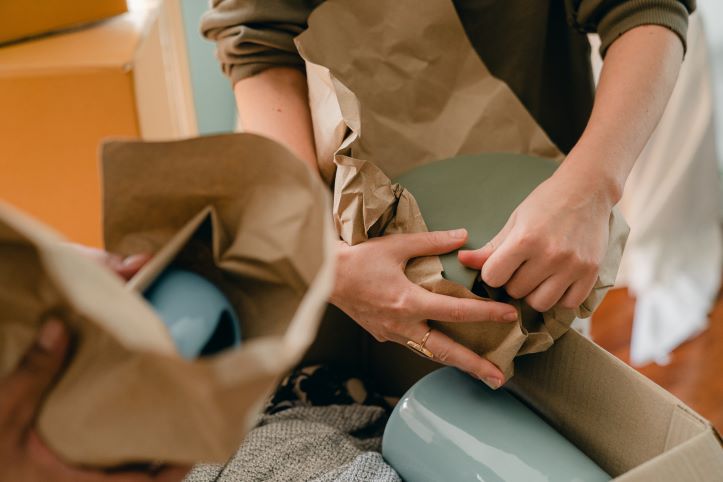 Follow a Moving Checklist
If you want a hassle-free move you need a perfect checklist. That's why we made a perfect checklist to follow:
| Task | Timeframe |
| --- | --- |
| Research new home in Florida | 2-4 weeks |
| Create a moving budget | 4-6 weeks |
| Hire a reputable moving company | 4-6 weeks |
| Declutter and donate unwanted items | 4-6 weeks |
| Notify utility companies and service providers | 2-3 weeks |
| Pack non-essential items | 2-3 weeks |
| Pack essential items | 1-2 weeks |
| Arrange for transportation of belongings | 1-2 weeks |
| Clean and prepare old home for move | 1 week |
| Say goodbye to friends and family | 1 week |
| Finalize packing and checklists | 1 day |
| Move to Florida and settle in | Upon arrival |
Best Places and Cities to Live in Florida
Florida is a popular destination for those seeking a warm climate, beautiful beaches, and a laid-back lifestyle. Here are some of the best places and cities to live in Florida:
Miami: The Magic City
Miami is a vibrant and diverse city known for its stunning beaches, lively nightlife, and thriving arts scene. With a population of over 470,000, Miami offers a range of housing options, from luxury high-rise apartments to charming Art Deco homes. The city is also home to several prestigious universities and colleges, making it an ideal location for students and young professionals.
Orlando: The City Beautiful
Orlando is known for its world-class theme parks, including Walt Disney World and Universal Studios. However, the city offers much more than just theme parks. With a population of over 290,000, Orlando offers a range of housing options, from downtown apartments to suburban homes. The city also boasts a growing tech industry, making it an ideal location for those in the tech sector.
Tampa: The Big Guava
Tampa is a bustling city on Florida's Gulf Coast known for its beautiful beaches, thriving arts scene, and delicious Cuban cuisine. With a population of over 400,000, Tampa offers a range of housing options, from waterfront condos to suburban homes. The city is also home to several major corporations, making it an ideal location for those in the business world.
Settling into Your New State: Florida
Congratulations on your move to Florida! Now that you've moved, it's time to start settling into your new home and exploring all these beautiful state offers. Here are some tips to help you get started:
Register Your Vehicle and Get a Florida Driver's License
If you brought your car to Florida, you must register and get a Florida driver's license. You can do this by visiting your local DMV. Be sure to bring your out-of-state driver's license, car insurance, and proof of residency, such as a lease agreement or utility bill.
Get Familiar with Your Neighborhood
Take some time to explore your new neighborhood and get to know the local businesses and attractions. This can help you feel more at home in your new surroundings and give you a sense of community.
Meet Your Neighbors
Introduce yourself to your neighbors and try to get to know them. This can help you build relationships and feel more connected to your new community.
Explore Florida's Attractions
Florida is known for its beautiful beaches, theme parks, and natural attractions. Take some time to explore the state and visit some of its most famous attractions, such as Walt Disney World, Universal Studios, and the Everglades.
Explore more with this video:

Get Involved in Local Activities
Join a local sports team or club, attend community events, or volunteer for a local charity. This can help you meet new people and get involved in your new community.
Conclusion
Florida is a great state to live in because of the vast array of resources it provides and the low cost of living. This is why we completely understand wanting to relocate to Florida.
You just need to remember that there is no one-size-fits-all solution for moving, and everyone's process will be different. For example, your process will depend on which Maryland city you are moving from. It also depends on which Florida city you are moving to and what services you require from the relocators you hired! In addition, there are numerous ways of getting free moving quotes.
If the first option seems like the best option for you, then consider filling out our easy-to-fill-out form! Our form won't be tedious and complicated compared to other available options, and you will instantly get a no-strings-attached quote. Getting a quote will provide you with more information. Buzzmoving has a network of reliable and reputable relocators and will be the best for your moving solution. Hire a professional moving company to help you with your move. We'd love to provide you with the best services in the state. I hope your move goes well!
FAQ's
Q: Can I find Florida relocation companies in Florida?
A: Yes, You can easily find it. Florida relocators are ready to provide you with services whenever you want.
Q: How much does it cost to move from MD to FL?
A: The average total cost of moving to the state costs between $1000 to $3300.
Q: Is it cheaper to live in Maryland or Florida?
A: It depends on you how you reduce you're living cost. Florida is more expensive than Maryland. The state is for you if you have a job and know how to save money.
Q: Is moving to Florida worth it?
A: Yes! Florida has more attractions, better job opportunities, better lifestyles, and so on. You can live here a better life.
Q: Which part of Florida is best to live in?
A: Naples, Sarasota, Melbourne, Jacksonville, Tampa, etc are the best cities to live in.