While moving to a new home, packing a closet may not always be fun. Rather, moving to a new destination with everything you have in your home, i.e., clothes, furniture, etc., is a major concern. If you do not move clothes on hangers properly, you could have a closet full of damaged and stained clothes. So, the best way to move hanging clothes on hangers is to handle them carefully from the beginning to the end of your moving trip. This means folding and packaging objects with the proper materials. Clothes cabinets can also become quite heavy when grouped, but moving clothing on hangers is one of the best ways.

Some Tips Of The Best Way To Move Clothes on Hangers
Here are some easy moving hanging clothes hack tips on how to move hanging clothes on hangers you can follow:
Sort Out Hangers
While you start preparing all your clothes for moving, you should make sure you have a look at the hangers. You may set aside fancier hangers such as high-quality wire, wooden ones, designer hangers, etc. Throw away the damaged hangers and decide how many cheaper, good-condition hangers you'd like to move to your new home.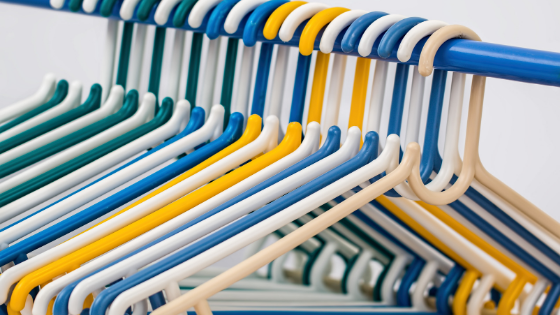 Wardrobe Boxes for Your Hanging Clothes
While packing your clothes, you may start with wardrobe boxes. The cardboard boxes are small, and the portable closets are designed to hang and fit clothing. The sizes may vary; most wardrobe boxes are about 3 feet long and two feet wide. They come with a metal hanger bar that is built-in and that mimics a closet. The corrugated boxes protect hanging clothes and keep them stain/wrinkle-free while moving. However, the boxes aren't that cheap, ranging from $20 to $50. But a wardrobe box's convenience and ease are worth the price. This is the other easiest way to move clothes on hangers.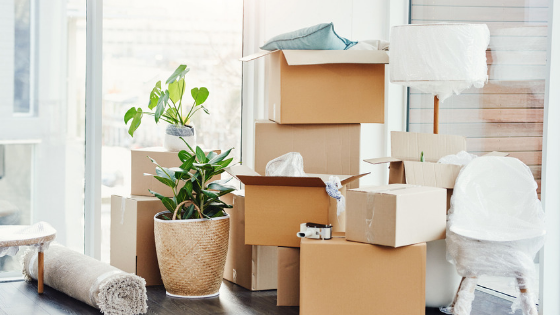 Protect Hanging Clothes With Garment Bags
This is the other moving clothes on hangers hack you need to know; you may also add a protective layer for your hanging clothes by garment bags. These bags are protective and can be used single, or you may add them to wardrobe boxes or trash bags. As they are similar to suitcases, they are perfect for moving clothes and make a great choice for moving hanging clothes. The covers usually cost from $10 to $40. But it depends on the type and quality of the garment bag bought. You may also ask the dry cleaners in your area for free plastic garment bags. While these dry cleaner types of bags provide minimal protection, they make it easier to keep hanging clothes together while packing inside wardrobe boxes.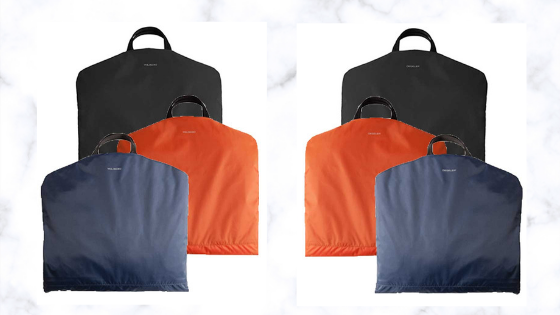 Portable Garment Rack
It will be very useful here if you own a portable garment rack, but it's not mandatory. Start pulling out the clothes by type. For example, You may gather all long sleeve shirts together, short sleeves, jackets, tank tops, etc.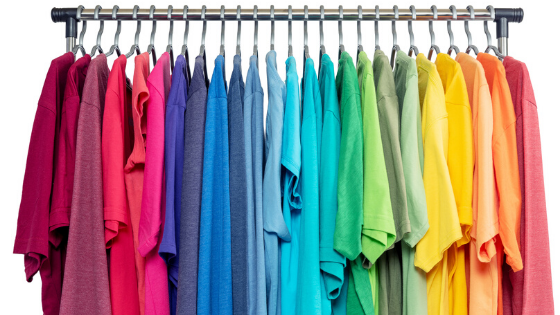 Using Trash Bags to Move Clothes
Trash bags may also come to your rescue while moving your clothes and are one of the best ways to move clothes on hangers. Firstly, sort out all the clothes and then take each group of clothes and grab a drawstring trash bag.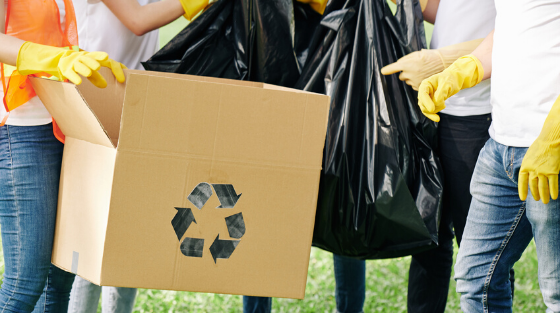 You should fold the bag half and make a hole in the middle. If the groups are larger, you must divide them into manageable sizes to be placed in the bags.
When you gather the clothes into the bag, grab a twist tie and wrap it around the hangers. This is a crucial step. This gives the clothes security and stabilizes them in the bag so they are not moving out of place. Moving hanging clothes around and packing them up in the car/truck with the bags makes it easier.
Besides these hacks, you may also find some other hacks by yourself, but these are some of the best ways to move clothes on hangers. Try these out and see how moving becomes easier for you!