Established in 1928, Allied Van Lines is a global leader in the relocation industry. Since then, the company has provided moving and storage services to US and international customers. Over its more than 90 years in operation, the company has earned a solid reputation for excellence in service, professionalism in relocation, and dedication to each client. This company has highly qualified and experienced staff and a cutting-edge fleet of moving trucks. They also have a large network of connected agencies and service providers. So, they can handle any size move, from studio apartments to mansions. AVL has the skills, equipment, and people to handle your move, no matter how distant. Today we are going to discuss an in-depth Allied Van lines Review. We'll assess Allied Van Lines' services, rates, client reviews, and reputation to help you choose a moving company.
Services Offered By Allied Van Lines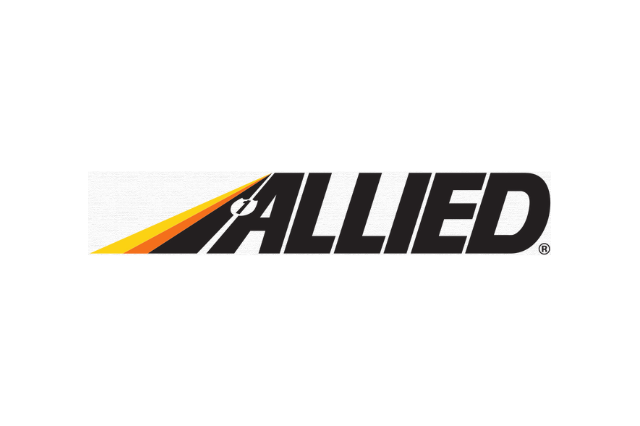 Local Moving: Allied Van Lines moves local consumers.
Long-Distance Relocation: The organization provides cross-country and interstate moving services.
International Moving: AVL helps international movers. International partners help the company move smoothly.
Storage: The company provides storage for moving customers. The organization offers secure, climate-controlled storage.
Corporate Relocation: The organization customizes corporate relocation services for corporations and their personnel.
Specialty Moving: AVL moves delicate objects, including fine art, antiques, and musical instruments.
Vehicle Shipping: Allied Van Lines ships automobiles with household items. Experts will move your vehicle safely and securely.
Online Shipment Tracking: The organization offers an online shipment tracking service. So you can track your belongings during the relocation and know when they will arrive.
Pros & Cons Of Allied Van Lines
To provide a clearer picture, we have compiled a list of this company's advantages and disadvantages.
Pros
Online tracking system available.
Provides moving services in all 50 states.
Variety of moving services available.
Offers virtual surveys & in-home surveys for cost estimation.
Cons
Not budget-friendly for local moves.
Does not provide instant online moving quotes.
The Cost Of Using Allied Van Lines
Visit their website to fill out a quote request form. You need to fill out the form and provide some basic relocation details. Then, a service agent will reply to your inquiry. They might prefer a home visit or a digital survey. This will allow them to provide you with a reliable cost estimate for your relocation.
By providing a quote for the move in advance, they help their customers avoid any unanticipated costs.
For example, moving a house with items of 7000 lbs to a long-distance (1000 miles) will cost around $4000 with Allied Van Lines.
Factors That Impact AVL Cost
The moving cost or the pricing of Allied Van Lines depends on various factors. Here they are:
Customer Service & Quality Of Service
Allied Van Lines has served customers since 1928. The company's competent team, swift and dependable moving services, and many clients praise customer satisfaction. Their clients often say:
High-Quality Services: Many clients say Allied Van Lines provides high-quality services. And they handle their possessions carefully during the transfer.
Efficient And Reliable: Customers report Allied Van Lines' movers arrived on schedule and performed the move as planned.
Competent Team: The company's competent and knowledgeable team makes moving stress-free and fun.
Affordable Prices: Consumers say Allied Van Lines is cheaper than other movers.
Good Customer Service: Many customers say that they deliver great customer service. They are responsive to queries and concerns during the relocation.
Recommendation On Using Allied Van Lines
If you need a reputable, professional appliance moving company, try Allied Van Lines. For over 90 years, the organization has provided high-quality services and excellent customer service. Customers worldwide trust the company's competent team, extensive range of services, and commitment to customer satisfaction. Before picking AVL, evaluate your needs, budget, and other moving companies to get the best value. Allied Van Lines is a top choice for reliable, experienced movers.
Conclusion
The moving company Allied Van Lines has a solid reputation as a fully licensed and insured business. When it comes to long-distance and large-scale moves, we trust AVL. The entire United States is covered by their service. And they offer many different types of moving assistance. Moving with them will be a positive experience. We can safely assure you.