Are you tired of the hot Florida sun? If you're looking to move to a cooler place, we can understand why you choose Maine. However, the burning Florida heat, constant congestion, and fast-paced life are not for everybody. You must contact long-distance moving companies to move from Florida to Maine.
Maine is a beautiful state, and it's quieter compared to Florida. It offers a multitude of benefits. There are many economic opportunities in Maine and a flourishing job market. There are fewer people, famous cities, more privacy, and more opportunity to live a quiet life.
But, there are some downsides to moving to Maine. First, winter will be harsher than you're used to in the sunshine state! Additionally, there aren't as many options to keep you entertained.
Maine has chilling weather. The four seasons in Maine are very distinct from one another. Winter temperatures can quickly drop below zero degrees Fahrenheit, and the landscape is covered in thick snow. Springtime is when the snow begins to melt, and the flowers start to bloom. Summers are hot and humid, and the leaves on the trees turn beautiful yellow, orange, and red in the fall. Moving to ME from FL will be a change of pace!
Why Maine?
Before we delve into the logistics of moving to Maine, let's talk about why this state might be a great choice for you. Known for its natural beauty, charming towns, and vibrant arts scene, Maine offers a unique lifestyle that is different from Florida's. If you're looking for a slower pace of life, cooler temperatures, and a stronger sense of community, Maine could be the perfect place for you.
Why Hire Long-distance Movers When Moving From Florida To Maine?
Cross-country movers are a tricky matter. Most customers need expert help when moving their belongings. It's tough to search for the move.
Finding the perfect moving company may be difficult. Settling into a new house across the country is also challenging. Moving is a tricky industry to navigate.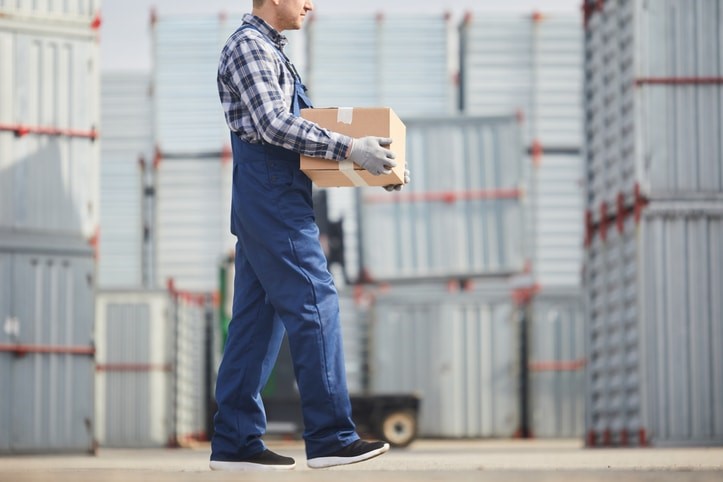 It would be best if you used professional relocators before moving from FL to ME. Professional movers are well-equipped to handle all your moving-related troubles. This will make your move completely smooth and stress-free, regardless of move size.
The most important benefit of hiring movers is that they provide various services. These range from packing, storage, rental and heavy appliance moving. If you are struggling with packing your belongings, you can hire relocators to pack them for you.
Most companies offer sub-services within each service package. For instance, depending on your need, you may avail of a partial or full packing service.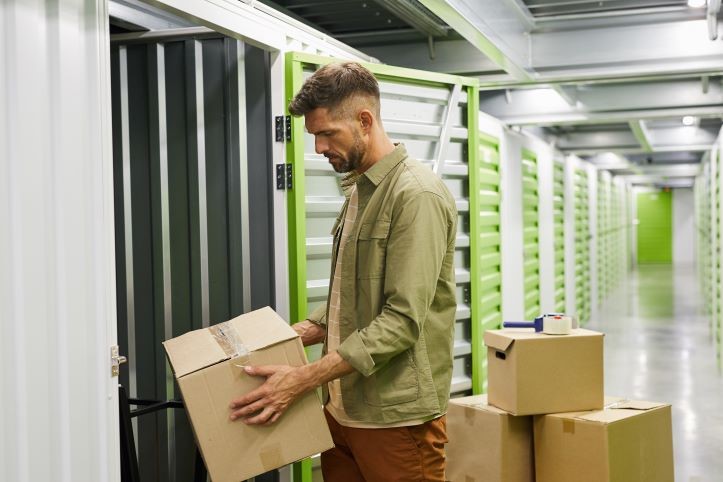 If you're living in an apartment complex and lack storage facilities, don't worry. You can hire storage units from your professional relocators as well.
Additionally, if your vehicle is too small and can't fit all your furniture, you can always rent a car! Professional relocators will help you subvert all your moving-related problems.
Before settling on a specific Florida-to-Maine mover, make sure you do thorough research. It's best to call many different moving services and ask about their services. You can always look through their online websites to see their services.
How Much Will Moving From Florida To Maine Cost Me?
The average price of moving from FL to ME can range anywhere between $2600 to $5700.
Long-distance moving costs
Your total cost is going to be dependent upon a lot of external factors. For example, long-distance movers usually charge a flat rate. This can be dependent on the mileage or cubic weight of your furniture. Sometimes it's dependent on both.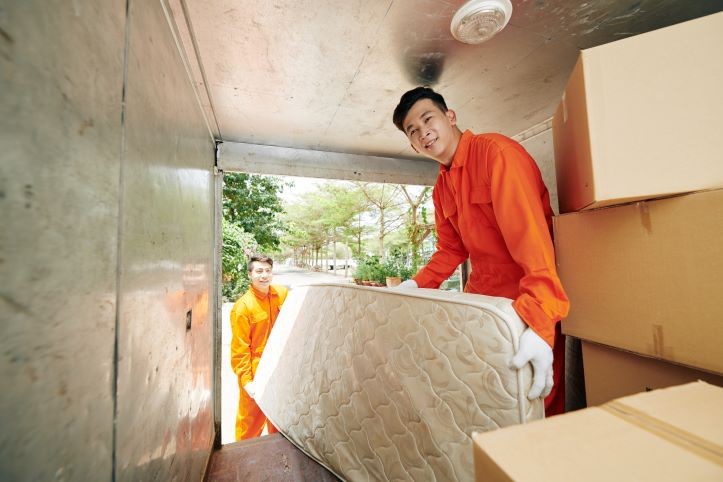 This means which city you are moving to and from will have a role to play in your total price. Whether you are moving from Miami or up north to South Portland, your city and town will affect the price. Portland is one of the most popular cities to move to. Not to mention, Maine is a part of New England as well!
Move size
The amount of stuff you are moving will also drive costs up. The more furniture you move, the higher the weight. Hence, the total cost will also be higher. Moving to a two-bedroom apartment is pricier than moving to a one-bedroom apartment.
Extra services cost
The number of services you avail of will also be an extra factor. When moving from FL to ME, you will need many services, as we have mentioned before. Therefore, the more services you need, your total cost will be higher.
Hence if you need a full packing service, you will need to pay more than if you need a partial packing service. Your moving date, location, and move size will be important considerations.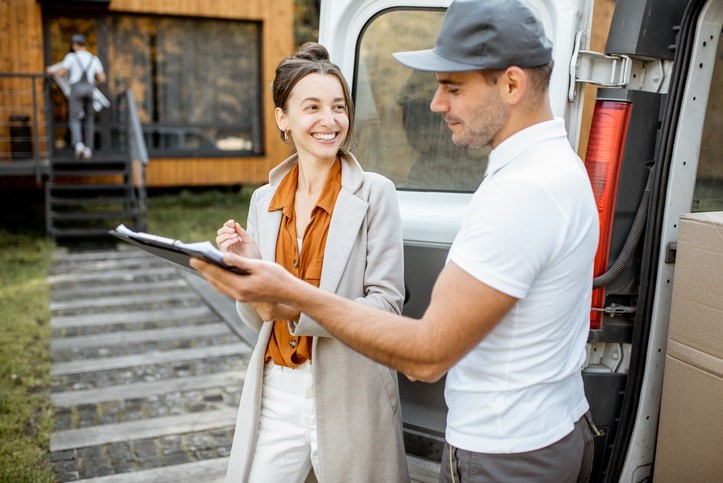 Get moving estimate
There are many ways to know a cost estimate. As we have suggested, the most direct way to know about prices is to contact the company. A quick way to get to know about price ranges is by availing of free quotes.
We can help you with that! We can provide free instant moving quotes if you fill out our form. This will help you gain access to the rates of many Florida-to-Maine movers.
You can then compare the rates between different moving companies. Then on whichever company is best suited for you!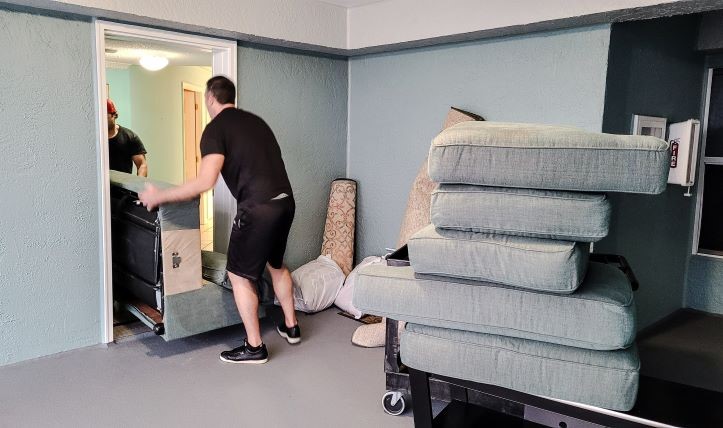 Can You Recommend Some Affordable Florida To Maine Movers?
We have listed a few recommendations for you if you are looking for reliable top movers. Please note that this is not an exhaustive list of relocators. We are trying to help you get started on your research!
| | | | |
| --- | --- | --- | --- |
| Name | Rating | US DOT | ICC MC |
| Allstates Moving and Storage LLC | 5 | 3151940 | 105399 |
| Whitaker and Sons | 5 |   |   |
| Direct Relocation Services LLC | 5 | 3000931 | 24036 |
| Gateway Moving and Storage | 5 |   |   |
| Alliance Movers Inc. | 5 | 2398933 | 824939 |
| Trinity Relocation Group | 5 | 3218709 |   |
| Infinity Van Lines | 5 | 1443732 | 545673 |
Taking the opposite path? With our Moving from Maine to Florida guide, we've got you covered.
Considerations to choose movers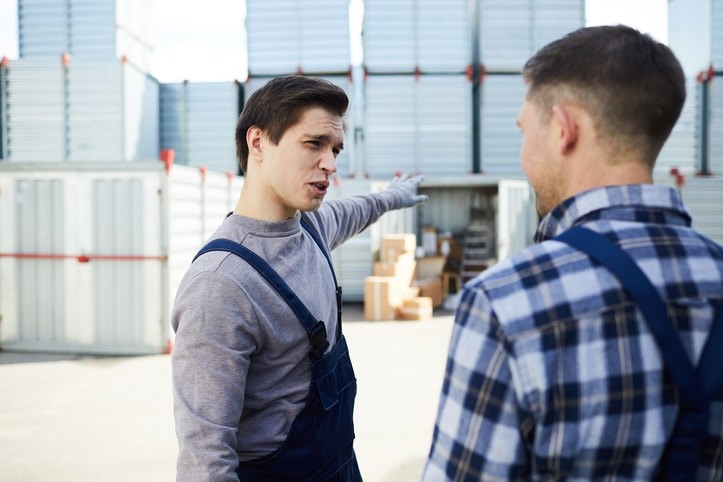 It is crucial to look up as much information as possible on moving companies before hiring them. Many considerations should factor into your final choice. Additionally, make sure the professionals have their licenses. Remember to research insurance. Take help from your friends and family. If you own a car, look into how you can register that!
Climate: Florida Vs Maine
| Climate Factor | Florida | Maine |
| --- | --- | --- |
| Temperature | Warm to hot year-round with high humidity in summer. | Cold to cool winters and mild to warm summers. |
| Precipitation | The wet season in summer with occasional hurricanes. | Consistent rainfall is year-round with occasional snow in winter. |
| Humidity | High humidity is year-round with oppressive levels in summer. | Low to moderate humidity year-round. |
| Seasons | Two seasons: wet (summer) and dry (winter). | Four distinct seasons: spring, summer, fall, and winter. |
| Natural Disasters | Frequent hurricanes and occasional tornadoes. | Occasional snowstorms and blizzards. |
| Outdoor Activities | Year-round outdoor activities such as swimming, boating, and fishing. | Seasonal outdoor activities such as skiing, snowboarding, and hiking. |
As you can see, Florida and Maine have distinct differences in their climate patterns, which have a significant impact on the lifestyles and outdoor activities of their residents. While Florida offers warm temperatures and year-round opportunities for outdoor activities, Maine's climate offers distinct seasons and winter sports such as skiing and snowboarding. Additionally, Florida's frequent hurricanes and high humidity levels make it more susceptible to natural disasters than Maine, which sees occasional snowstorms and blizzards.
Cost of Living: Florida Vs Maine
One of the most important variables to consider when deciding where to live is the cost of living. Florida and Maine are two states that draw a lot of people for different reasons, but their costs are very different. Housing, transportation, healthcare, food, and utilities are all components of the overall cost of living. Understanding these distinctions helps individuals determine the most inexpensive state for their lifestyle.
| Cost of Living Factor | Florida | Maine |
| --- | --- | --- |
| Housing Costs | Moderately expensive, with a median home price of $279,500. | Affordable, with a median home price of $248,000. |
| Transportation Costs | Relatively low, with gas prices averaging around $2.65 per gallon. | Relatively high, with gas prices averaging around $3.05 per gallon. |
| Healthcare Costs | Relatively low, with healthcare costs below the national average. | Relatively high, with healthcare costs above the national average. |
| Food Costs | Moderately priced, with groceries slightly higher than the national average. | Moderately priced, with groceries slightly lower than the national average. |
| Utility Costs | Relatively high, with air conditioning costs in the summer. | Relatively low, with heating costs in the winter. |
Housing Cost in Maine
Housing costs might comprise a sizable chunk of an individual's monthly budget. Compared to the rest of the United States, Maine's typical home price of $248,000 is relatively low. Housing costs in Portland, the state capital, have skyrocketed in recent years due to the city's increasing popularity with visitors and young professionals. There are cheaper places to buy a house or rent an apartment in other parts of Maine. When figuring out how much it will cost to own a home, it's not just the median home price that matters but also things like taxes, insurance, and upkeep. So that you may make a well-informed decision on where to settle down, let's take a deeper look at the cost of housing in Maine.
Job Opportunities in Maine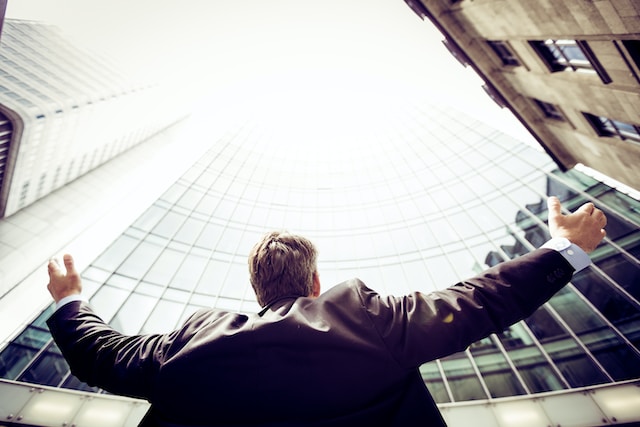 Are you considering a move to Florida from Ohio but wondering about job opportunities in the state? Look no further – Florida offers a diverse job market with opportunities across a wide range of industries.
One of Florida's biggest industries is tourism, with over 126 million visitors in 2018 alone. This industry provides a variety of job opportunities, including hotel and restaurant staff, theme park workers, and tour guides.
In addition to tourism, healthcare is a thriving industry in Florida. The state is home to some of the largest hospital systems in the country, providing opportunities for healthcare professionals such as nurses, physicians, and medical technicians.
Another industry that's growing in Florida is technology. Major cities like Miami and Tampa are home to thriving tech ecosystems, with startups and established companies alike taking advantage of the state's tax incentives and supportive business environment.
Florida's ports and transportation systems also provide a wealth of job opportunities in logistics, transportation, and warehousing. With its strategic location as a gateway to Latin America and the Caribbean, Florida is a crucial hub for trade and commerce.
Education Quality in Maine
If you have school-aged children, it's essential to consider the education options in Maine. The state has a strong public school system, and there are also several private schools and homeschooling options available. If you're looking to continue your own education, Maine has several colleges and universities, including the renowned Bowdoin College and the University of Maine.
Healthcare
Access to quality healthcare is crucial, especially during a pandemic. Maine has several highly regarded hospitals and medical centers, including Maine Medical Center in Portland and Eastern Maine Medical Center in Bangor. However, healthcare costs in Maine can be higher than in Florida, so it's essential to research insurance options and costs.
Transportation
Maine is a relatively rural state, so transportation options may be limited, especially if you're used to the extensive highway systems in Florida. However, Maine has a well-maintained highway system, and there are several airports and bus lines that connect the state to major cities in the Northeast.
If you want to know more about why to move to Maine see the Video:
Logistics of Moving
Once you've decided to move from Florida to Maine, it's time to start planning the logistics of your move. Here are some essential considerations to keep in mind:
Timing
Timing is crucial when it comes to moving to Maine. The state experiences harsh winter weather, so it's best to avoid moving during the winter months if possible. Late spring, summer, and early fall are the best times to move, as the weather is milder, and the roads are less likely to be affected by snow and ice.
Hiring a Moving Company
Moving all your belongings from one state to another can be a daunting task. Hiring a reputable moving company can make the process smoother and less stressful. Be sure to research and compare several companies, check their reviews and ratings, and get a detailed estimate of costs.
Packing and Decluttering
Moving is an excellent opportunity to declutter and get rid of items you no longer need or want. Start packing early and label boxes clearly to make the unpacking process easier. Donate or sell items you no longer need, and make arrangements to dispose of hazardous materials properly.
Updating Your Address
Don't forget to update your address with all your essential contacts, such as your bank, credit card companies, and utilities. You'll also need to update your driver's license and vehicle registration to comply with Maine's state laws.
Conclusion
Moving from Florida to Maine can be a thrilling and life-changing decision. While Florida may offer the sunshine, beaches, and a lively atmosphere, Maine provides a refreshing change of pace with its stunning natural beauty, charming small towns, and welcoming communities. The decision to relocate ultimately depends on what you prioritize most in life: A warm climate, Job opportunities, or a strong sense of community. Nevertheless, moving from Florida to Maine can be an opportunity to start anew, embrace new challenges, and discover a new way of life. With the right mindset, planning, and support, the journey to your new home in Maine can be an adventure worth taking, offering countless opportunities for growth, exploration, and personal fulfillment. Whether you're looking for a fresh start or simply craving a change of scenery, moving to Maine might be perfect for you.
BuzzMoving has a network of trusted long-distance moving companies. So consider filling out our quick and easy form to avail a free quote! This will help make your move from Florida to Maine a breeze! Happy moving.