If you are moving to Utah, you must hire moving companies in Utah. Utah is one of the United States' west-central states, located in the center of the North American continent. It is one of the country's largest and most inland states. Utah shares borders with Nevada to the west, Arizona to the south, Colorado to the east, Wyoming to the northeast, and Idaho to the north. Utah is one of the 15 largest states in the United States, with an area of approximately 85 thousand square miles. Latitude and longitude coordinates are 39.419220, -111.950684.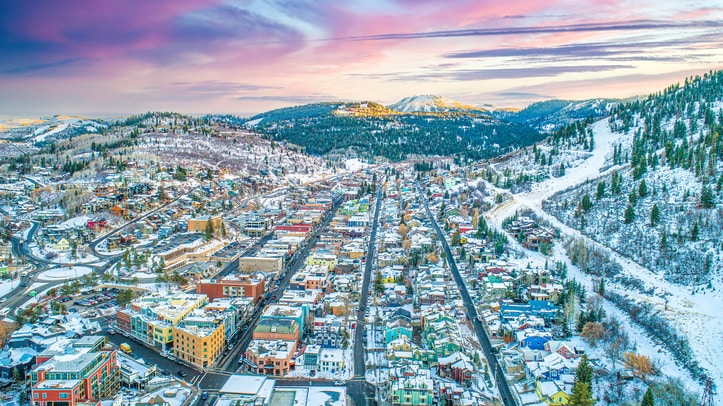 Top 5 Moving Companies In Utah
Moving Connections

Two Man Movers & Storage

A-1 Pioneer Moving and Storage

U-Pack

Mesa Moving and Storage
Moving Connections
Moving Connections provides low-cost express moves within Salt Lake City to families and businesses. Their extra-large 26-foot trucks have more than enough room to safely transport your items to their final destination. For each trip, a team of two or more handlers is assigned to the customer to ensure that there are enough boots on the ground to complete the task.
Service Model: Full service
Founded: 1999
Rating: 5/5
Address: 412 E 300 S, Salt Lake City, UT 84111, United States
Two Man Movers & Storage
Two Man Movers and Storage is a full-service moving company that provides nearly all of the services that any moving company would provide. The services include not only local and long-distance moves but also international moves. There is also full-service storage that can keep your belongings safe for both long and short periods of time. The company serves affluent communities such as Salt Lake City and Park City.
Service Model: Full service
Founded: 2002
Rating: 4.6/5
Address: 1030 W 2610 S, Salt Lake City, UT 84119, United States
A-1 Pioneer Moving and Storage
A-1 Pioneer & Storage was founded to alleviate the stress of packing and moving. With a hassle-free price determination, process, and logistics, the company has helped many perplexed customers easily relocate to a suitable location. They have a strong customer-company relationship, which is why they provide positive and responsive service to their customers.
Service Model: Full service
Founded: 1958
Rating: 4.7/5
Address: 2001 Warm Springs Rd, Salt Lake City, UT 84116, United States
U-Pack
U-Pack is a self-service container moving company. It's unlike the other companies on this list, is a hybrid moving service that only charges you for the services you actually require for your move. You can save money by packing, loading, and unloading your belongings yourself and leaving transportation to U-Pack. You can also customize your move by adding moving labor and storage.
Service Model: Full service
Founded: 1997
Rating: 4.5/5
Address: 1720 Joyce Ave, Columbus, OH 43219, United States
Mesa Moving and Storage
Mesa Moving and Storage is a large moving company with years of experience in the industry. Since its inception in 1981, the company has assisted many customers in relocating their belongings. In recent years, they have completed over 10,000 moves with thousands of belongings in their storage facilities. Over the years, the company has expanded to cover several states and provide long-distance moving services.
Service Model: Full service
Founded: 1995
Rating: 4.7/5
Address: 2275 S 900 W, South Salt Lake, UT 84119, United States
Why do people move to Utah?
Salt Lake City is the state's largest and capital city, and it is located in the state's northern region, near the Great Salt Lake. Utah's other major cities include Logan, Ogden, Sandy, Provo, St. George, Bluff, and a few others. Utah is known as the "Land of Mormons," and it has a fascinating long history as well as numerous landmarks associated with this cultural group. The state has a fantastic geographical location, and the area has a wide range of geographical features. Among the state's main tourist attractions are numerous spectacular canyons, Great Salt Lake, Monument Valley, national parks, and national recreation areas.
Utah's highest-paying job
For those looking for work, Utah offers a wide range of career options.
As the world's fastest-growing economy, it has a large number of job openings. Furthermore, in comparison, the income level is relatively high. Some of the highest-paying jobs in Utah are as follows:
Consultant and Sales Representative

Vice President of Operations and Engineering

Vice President, Product Management

Director of Engineering, Quality Program Management

Vice President, Software Development

Software Testing Manager

Senior Software Engineer Manager

Senior Product Marketing Manager

Software Development Engineer Lead
Source of Income
According to Wikipedia Utah's economy is diverse, with industries including tourism, mining, agriculture, manufacturing, information technology, finance, and petroleum production. The Wasatch Front, which includes the state capital Salt Lake City, produces the majority of Utah's gross state product. Tourism, industry, construction, international banking, biomedical and life sciences, healthcare research, simulation training, aerospace and defense, and commercial space travel have all played a role in the state's economic growth in the twentieth century.
Habit and Nature
Utah is unlike most other states in that it feels the same no matter where you go. The traditions, food, lifestyles, and practices, as well as the people, all, blend fairly well, and there are no civil wars that separate one part of the state from another.
Weather
Throughout the year, the temperature typically ranges from 17°F to 89°F, with temperatures rarely falling below 5°F or rising above 96°F.
Rent a house
Rental homes in Utah begin as soon as $450 to $550 a week 2 bedrooms homes and can go up to $1,950 per month for larger properties. Several of the rental homes have views of the beach or the ocean and are in quiet areas. The peace and quiet are a big plus, and it is often most desired by vacationers.
Food
According to the report, Utah restaurants process 53 transactions per day, with the average receipt costing $38.87. Most restaurants in the United States see 48 transactions per day, with an average bill of $35.26.
The cost of gasoline
Now, a gallon of regular gasoline in Utah costs around $4.433
Natural Resources
Among all the cool places in Utah, Peter Sinks is by far the coolest. Peter Sinks, in Cache County's Bear River Range, is frequently the coldest place in the US during the winter, even colder than Alaska.
Demography
Utah has an overall life expectancy of 77.1 years. Women have an average life expectancy of 81.5 years, while men have an average life expectancy of 77.2 years.
Why Should You Hire Moving Companies in Utah?
There are two types of moving companies in Utah. A local mover is required if you are moving within the city or state. You may be moving into or out of the form if your move exceeds 100 miles. In that case, long-distance movers will be required. The primary reason for hiring Moving Companies in Utah is that they provide various beneficial services.
Hiring The Best Moving Companies in Utah 
BuzzMoving.com Locate the Best moving companies in Utah  – Save money by getting free moving quotes from pre-screened movers in Utah, UT.
Read More About Other Moving