Moving From Texas to Arkansas Trusted movers
Moving from Texas to Arkansas could be very stressful. It is a long-distance move, and you have to make sure that you plan it carefully. You need to make sure that you use the right kind of mover and the right kind of trucking company. This blog covers some of the things that you should do in order to ensure that you have smooth cruising. Planning such a move can be very challenging, but with assistance from movers and the appropriate information, you can make it simpler.
If you are relocating from Texas to Arkansas, just submit the simple form. Our system broadcasts your information to our best movers. They analyze your moving solution and get back to you with your free moving quotes. Then you choose the best suitable movers for you.
How You Will Be The Winner!
Buzzmoving has the largest network of Insured, Licensed, and experienced movers Nationwide. You are just one click away from being the winner. Once you submit the form, you will get calls from our best movers chosen for you.
Compare the quotes, negotiate with the movers and get the best deal for you. Whether you move house, office, or car, we've got you covered because when movers compete, you will always be the winner!
And the best part of all, it saves you time and money when moving from TX to AR, and our service is absolutely free.
How Much Does It Cost To Move From Texas To Arkansas?
The average cost to move from Texas to Arkansas ranges from $550 to $6000. The actual moving cost depends on several factors like the move size, distance, amount of items, weight and the moving solution you choose. Moving a one-bedroom apartment will cost less than moving to a four-bedroom house. Also, renting a moving truck or container will cost much less than hiring full-service movers. But, when you rent a moving truck or container, you have to do all the packing and loading by yourself.
Costs Of Different Types Of Moving Solutions
Costs For Hiring Movers From Texas To Arkansas
It will cost between $1100 and $3300 to move a one-bedroom apartment from Texas to Arkansas using professional movers. A two or three-bedroom house will cost between $2000 and $5500. Furthermore, the price range for a home with four to five bedrooms is between $3500 and $8000.
Costs For Renting Moving Containers From Texas To Arkansas
It will cost between $800 and $1700 to rent a moving container to move a studio apartment or a 1-bedroom apartment. A two to three-bedroom home can cost between $1500 and $2500 to move. And it can cost between $2000 and $3000 to move a large house with 4–5 bedrooms. Simply pack your belongings and set them in the moving container, and the movers will transport them to your new home.
Costs For Renting A Moving Truck From Texas To Arkansas
The least expensive option for moving is typically to rent a moving truck. However, you must do all the loading, driving, and packaging. Additionally, the expense of the fuel is your responsibility.
It may cost between $550 and $900 to move a studio apartment or a one-bedroom apartment in a rental truck. A two or three-bedroom home can cost between $650 and $800 to move. Moving a house with four or more bedrooms may cost between $780 and $1200.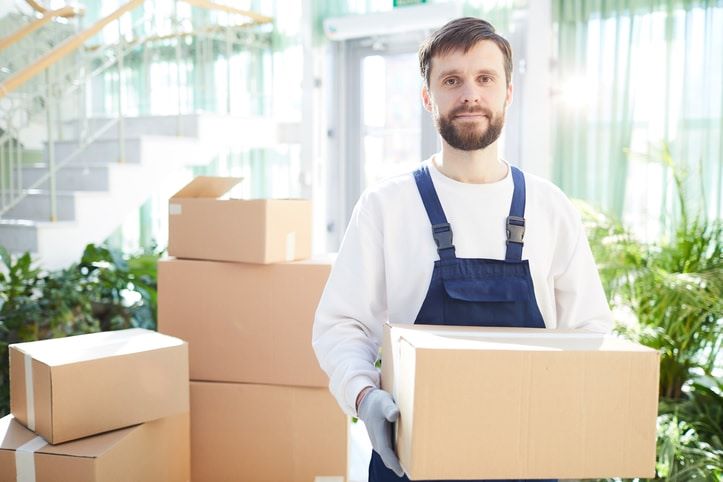 Can You Recommend Some Best Texas To Arkansas Movers For Me?
Yes, of course. That is what we are special at. We understand that budget is one of the most important parts when relocating from Texas to Arkansas. It is often difficult to find an affordable mover who is also extremely trustworthy. To help you get started with research, we have compiled a list of some top-rated, reliable Texas to Arkansas moving companies. We always like to remind our viewers that this is not a complete list, and we have many reliable movers. To get free moving quotes from the best movers in Arkansas, simply fill out the form above.
What Should You Do Before Relocating From Texas To Arkansas?
Pre-move preparations are key to a smooth transition. Packing up your belongings and transporting them to your new home can be a laborious task, but if you plan ahead and take care of the necessary preparations, it can be much smoother sailing.

The first step is to create a packing list. This will help you ensure that you don't forget anything important and will make packing a lot easier.

Start by going through each room in your home and making a list of everything you need to pack up. Be sure to include clothes, furniture, appliances,

dishes

, electronics, and anything else you can think of. Once you have your list, you can start packing your belongings room by room.

If you have huge furniture items, you may consider hiring a professional moving company to help you with the move. They will be able to safely transport your heavy furniture and appliances and will make the move a lot less stressful for you.

Do not forget to negotiate the moving quote price when the movers call you. Remember the previous company's quote so far and negotiate the price accordingly.

Another main step in the moving process is to change your address with the post office. This way, you will ensure that you continue to receive your mail at your new home.

You should also tell your utility companies of your move and arrange to transfer your services to your new address. This includes electricity, gas, water, trash, and cable/satellite TV.

Finally, pack a bag of essentials you will need during the first few days at your new home.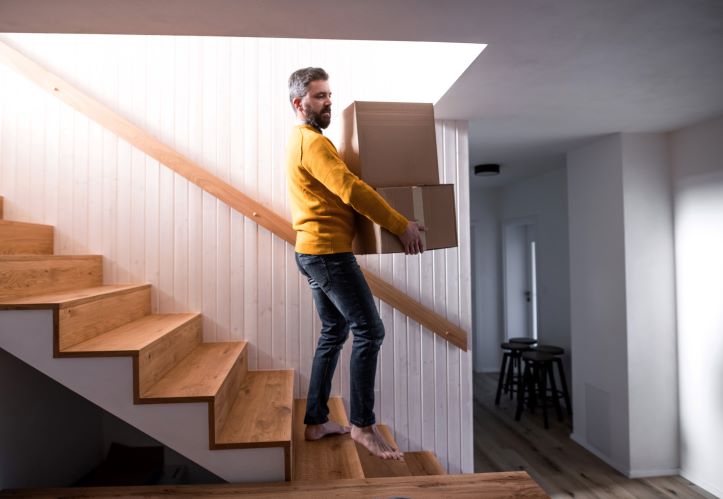 Is It A Good Idea To Move To Arkansas?
Pros & Cons Of Living In Arkansas
Living in Arkansas, also known as The Natural State, has its pros and cons. If you're considering moving to Arkansas, we've outlined some of the main benefits and drawbacks that come with it. 
Pros
The cost of living is lower than what you'd find in other parts of the country, making it a great choice for those on a budget.

Many areas in Arkansas boast stunning views due to its lush forestry and plentiful rivers.

The property tax rate is lower than the national average. The average effective property tax rate for the entire state is about 0.61%, ranking it the 12th lowest in the nation.

The people in Arkansas are friendly and welcoming, and there is a strong sense of community.

Arkansas is famous for it's southern hospitality.

The state is known for its natural beauty, with mountains, forests, and rivers.

There is also a lot of history in Arkansas, many interesting places to visit, and many outdoor recreational activities.
Cons
Public transportation can sometimes be limited.
Some places are very rural.
Be aware of the wildlife.
Despite a few downsides, Arkansas is a wonderful area to live when you consider all of its advantages.
A Comparison When Moving To Arkansas From Texas
| | |
| --- | --- |
| Texas | Arkansas |
| The average gross rent was $1000 | The average gross rent was $1850 |
| The cost of gasoline for Texas was 3.896 U.S. Dollars. | The  cost of gasoline for Arkansas was 4.353 U.S. Dollars |
| The average cost of food in Texas is $20 per day. | The average cost of food in Arkansas is $37 per day. |
Things You Need To Know Before Moving From Texas To Arkansas
Some Affordable Places To Live In Arkansas
Things can get difficult because there will be no job and no money at the start. That is why it is a good idea to relocate to a place with lower living expenses. There are a few places in Arkansas where a person can live in a budget-friendly and affordable manner. Among them, some positions are listed below-
Main Cities in Arkansas
Source:
as of:
March 24, 2022
| | | | | | | | | | |
| --- | --- | --- | --- | --- | --- | --- | --- | --- | --- |
| Rank | City | State | Land area (km2) | Land area (km2) | Water area (mi2) | Water area (km2) | Total area (mi2) | Total area (km2) | Population (2020) |
| 86 | Little Rock | Arkansas | 120.0 | 311 | 3.0 | 7.8 | 123.0 | 319 | 202,591 |
| 144 | Jonesboro | Arkansas | 80.2 | 208 | 0.6 | 1.6 | 80.7 | 209 | 78,576 |
Arkansas's Highest-Paying Job
Arkansas offers a wide range of career options for those looking for work.
As the world's fastest-growing economy, it has a large number of job openings. Furthermore, in comparison, the income level is relatively high. Some of the highest-paying jobs in Arkansas are as follows:
Owner/Operator

Family Practitioner

Clinical Physician Assistant

Industrial Truck Driver

Senior Director Of Business Development

Certified Registered Nurse Anesthetist

Public Health Dentist

Operator And Truck Driver

Nurse Anesthetist

Engineering And Operations Director
Source Of Income
According to Wikipedia, Arkansas's economy generated US$119 billion in the gross domestic product in 2015. Arkansas is home to six Fortune 500 companies, including Walmart, the world's largest corporation by revenue. The per capita income in Arkansas in 2010 was $36,027. From 2009 to 2011, the three-year median household income was $39,806, placing it forty-ninth in the country.
Housing Costs
The cost of housing in Arkansas is relatively affordable compared to other US states. The cost of housing is 21% cheaper than the national average, and the cost of utilities is 6% cheaper. The median home price in Arkansas is $390,000, which is much lower than the national median home price of $430,700. Rent prices are also relatively affordable in Arkansas, with the average two-bedroom apartment renting for $930 per month. Some areas of the state have higher housing costs, such as Little Rock and Fayetteville.
Lower Tax Rates
Arkansas' tax rate is lower than the national average, making it an attractive destination for businesses and families. The state's sales tax is only 6.5%, and its income tax tops at 5.9%. This means that Arkansans keep more of their hard-earned money in their pockets, which is good news for anyone moving to Arkansas.
Habit And Nature
Arkansas culture is a subculture of the Southern United States that evolved from blending various European settlers' cultures with the cultures of African slaves and Native Americans. The rural Arkansas delta and south Arkansas retain a strong presence of Southern culture.
Weather
The weather in Arkansas is absolutely beautiful! The sun is always shining, and the temperatures are perfect – not too hot and not too cold. The scenery is also gorgeous, with rolling hills and lush green forests. Throughout the year, the temperature typically ranges from 36°F to 92°F, with temperatures rarely falling below 23°F or rising above 99°F. Overall, it's just a great place to be, whether you're looking to relax or to get active.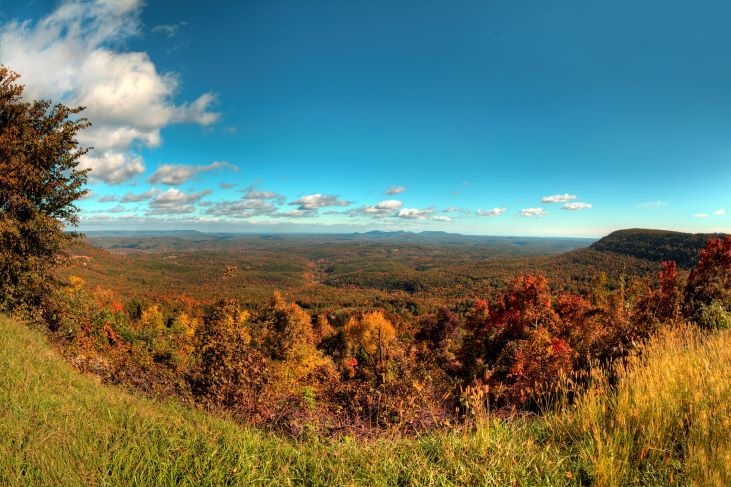 Food
If you're looking for heart-warming comfort food, you can't go wrong with a plate of fried chicken. For something a little more indulgent, try the chicken-fried steak at one of Arkansas' many roadside diners. Barbecue is also popular in Arkansas, and you'll find many restaurants serving succulent ribs and pulled pork.
For a lighter meal, Arkansas' sushi bars are worth checking out. The state's proximity to the Gulf of Mexico means there's no shortage of fresh seafood, which makes for some delicious sushi. And, of course, no meal in Arkansas would be complete without a cold beer. The state is home to several craft breweries, so be sure to sample a few local brews while you're here.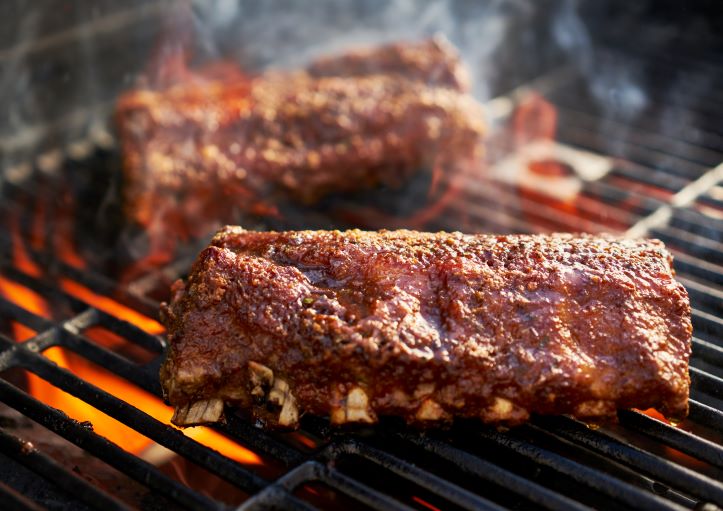 In Arkansas, a single adult spends $2,988 on food each year, while a family of four spends $8,630. To put this in context, the average annual food expenditure in the United States is $3,240 for a single adult and $9,354 for a family of four.
Important Considerations While Moving To Arkansas From Texas
Verify their license and moving permits by asking questions. For moving services to be provided to another state, the mover needs to be licensed. While many states demand moving permits, Arkansas does not. But you should check out the local parking rules before moving there.

Inquire about their insurance coverage. You have a choice among three different insurance alternatives. Released value is the most economical alternative. You don't have to pay any further costs for this policy. However, the coverage will also be minimal. Additionally, there are options for full-value protection and third-party insurance, both of which require payments to be covered. Discuss the insurance system with the movers you select.

Before deciding the moving day or time, it is a good idea to check the forecast. That way, you won't have to worry about stormy weather.

Check the elevator rules before moving onto an upper floor of a building. Check out the guidelines for making elevator reservations.

You must look into the parking rules of your new residence because moving will require a huge vehicle.
Conclusion
Learning the above before relocating from Texas to Arkansas would be helpful. Fill out our simple form to get free quotes from professional movers and complete your move without any hassle.
FAQ's
Q: Is it worth moving to Arkansas?
A: The cost of living in Arkansas is quite low compared to other states. Additionally, Arkansas is a beautiful state with plenty of natural scenery. There are also many outdoor recreational activities to do. And last but not least, the people of Arkansas are known for being warm and friendly. So if you're looking for a place to call home that won't break the bank, Arkansas is worth considering.
Q: How much does it cost to move from Texas to Arkansas?
A: The average cost to move from Texas to Arkansas ranges from $550 to $6000.
Q: Why are people moving to Arkansas?
A: One reason is that Arkansas has a low cost of living compared to other states. Additionally, Arkansas offers a variety of outdoor activities for residents, such as hiking, fishing, and camping. The state also has a growing economy, which attracts more people to move there.
Know more: