Long Distance Moving Companies in Massachusetts
If you are moving to Massachusetts, you must hire moving companies in Massachusetts. Massachusetts is one of the eastern states of the United States, located in the New England region. The Commonwealth of Massachusetts is the official name of the state. It is bounded to the east by the Atlantic Ocean, to the south by the states of Rhode Island and Connecticut, to the west by the state of New York, and to the north by the state of New Hampshire.
Latitude and longitude coordinates are 42.407211, -71.382439.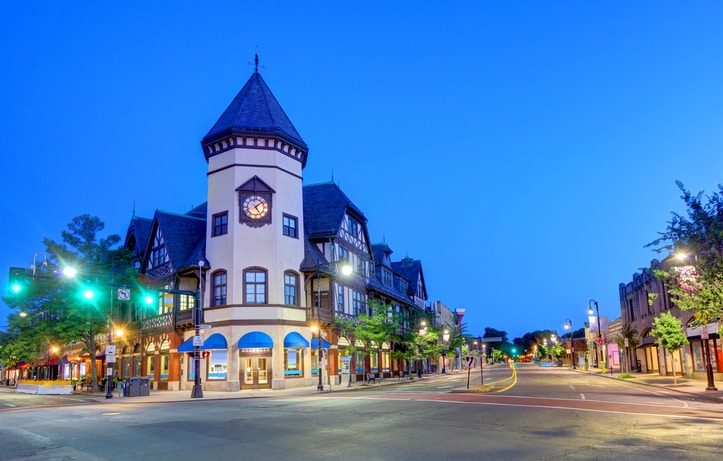 Top 5 Moving Companies In Massachusetts 
Exela Movers

Esquire Moving & Storage

Boston Best Rate Movers

Poseidon Moving & Storage

Mozart Movers
Exela Movers
Exela Movers is a Boston-based moving company that provides a variety of residential and commercial relocation services. Moving to the city presents a number of problems and obstacles, but they will make every effort to assist you with each stage, such as obtaining parking permits or navigating your building's insurance requirements. From labor-only to full-service moving, they can meet all of your needs while also managing the logistics of the relocation.
Service Model: Full service
Founded: 2015
Rating: 4.9/5
Address: 867-871 Boylston St, Boston, MA 02116
Esquire Moving & Storage
Esquire Moving & Storage, which provides a variety of services, is worth considering if you need a mover in Boston or the nearby area. Their movers will assist you throughout the process and ensure that all of your demands are met, providing you with peace of mind. They adhere to the highest safety standards.
Service Model: Full service
Founded: 2013
Rating: 4.9/5
Address: 25 summer ave, Waltham, MA 02452
Boston Best Rate Movers
Boston Best Rate Movers is a professional moving company that has been providing all types of relocation services to Boston residents and companies since 2005. This moving company has been providing the highest quality moving services in the area for nearly two decades.
Service Model: Full service
Founded: 2005
Rating: 5/5
Address: 40 Rugg Rd, Boston, MA 02134, United States
Poseidon Moving & Storage
Poseidon Moving and Storage is regarded as one of Boston's best commercial movers. They are a 5-star expert moving business that has garnered multiple accolades from prominent moving industry institutes. They have an A+ rating with the Better Business Bureaus and have received the Angie's List Super Service Award. Poseidon Moving has been in the moving business for over 7 years and specializes in home goods relocation.
Award: Our pick for a financing
Service Model: Full service
Founded: 2014
Rating: 5/5
Address: 45 Longwood Ave, Boston, MA 02446, United States
Mozart Movers
Mozart Moving is without a doubt one of the most dependable professional movers handling the residential and commercial relocation needs of Massachusetts. Regardless of the type of move you require, Mozart Moving's moving specialists will be able to manage everything flawlessly, and all you have to do is relax and wait for the move to be completed.
Service Model: Full service
Founded: 2015
Rating: 5/5
Address: 239 Harvard Ave Unit 4, Boston, MA 02134, United States
Why do people move to Massachusetts?
The state of Massachusetts has a total size of close to 10.5 thousand square miles, making it one of the smallest in the US.
Geographically, the state is primarily located in the lowlands near the ocean coasts, and there are numerous bays and inlets in Massachusetts. Boston, the state capital, is located near one of the numerous inlets produced in the delta of the Charles River.
Massachusetts's highest-paying job
For those looking for work, Massachusetts offers a wide range of career options.
As the world's fastest-growing economy, it has a large number of job openings. Furthermore, in comparison, the income level is relatively high. Some of the highest-paying jobs in Massachusetts are as follows:
Consultant And Sales Representative

General Surgeon

Revenue Officer

Head Of Security

Pain Management Physician

Vice President, Products Marketing

Senior Vice President, Sales

Private Sector Executive

Executive Vice President

Staff Psychiatrist
Source of Income
According to Wikipedia, Massachusetts, officially the Commonwealth of Massachusetts, is the most populous state in the United States New England region. It is bounded to the east by the Atlantic Ocean and the Gulf of Maine, to the southwest by Connecticut and Rhode Island, to the southeast by New Hampshire, to the northwest by Vermont, and to the west by New York.
Habit and Nature
The state as a whole has very mild summers (you won't be sweating your bum off every time you step outside). In addition to its mild summers, Massachusetts is known for its stunning fall foliage, which is bursting with all sorts of beautiful vibrant Autumn colors.
Weather
Throughout the year, the temperature typically ranges from 23°F to 82°F, with temperatures rarely falling below 9°For rising above 91°F.
Rent a house
Massachusetts rental homes start at $350 to $450 per week for 2 bedrooms and go up to $1,350 per month for larger properties. Several of the rental homes have views of the beach or the ocean and are in quiet areas. The peace and quiet are a big plus, and it is often most desired by vacationers.
Food
The average daily cost of food in Boston is $40. An average meal in Boston should cost around $16 per person based on previous traveler spending habits.
The cost of gasoline
Now, a gallon of regular gasoline in Massachusetts costs around $4.252.
Natural Resources
Don't tell anyone, but Massachusetts is a nerdy state. We adore science and nature. With scenic roads like the lovely Mohawk Trail, 1500 miles of postcard-perfect coastline, and some of America's most brilliant fall foliage, you could say it's in our nature.
Demography
Massachusetts has an overall life expectancy of 80.5 years. As a rule of thumb, a woman lives an average of 82.5 years; a man lives an average of 78.1 years.
Why Should You Hire Moving Companies in Massachusetts?
There are two types of moving companies in Massachusetts. A local mover is required if you are moving within the city or state. You may be moving into or out of the form if your move exceeds 100 miles. In that case, long-distance movers will be required. The primary reason for hiring Moving Companies in Massachusetts is that they provide various beneficial services.
Hiring The Best Moving Companies in Massachusetts 
BuzzMoving.com Locate The Best moving companies in Massachusetts  – Save money by getting free moving quotes from pre-screened movers in Massachusetts, MA.
Read More About Other Moving