Long Distance Moving Companies in Arizona
Arizona is known for its extremely hot and volatile climate, with scorching summers and humid winters. It also has a sizable indigenous American population, including people of Mogollon, Hohokam, Puebloan, and other ethnic origins, who live in its cities and towns. When it's time to move from Arizona you need moving companies in Arizona. Latitude and longitude coordinates are 34.048927, -111.093735.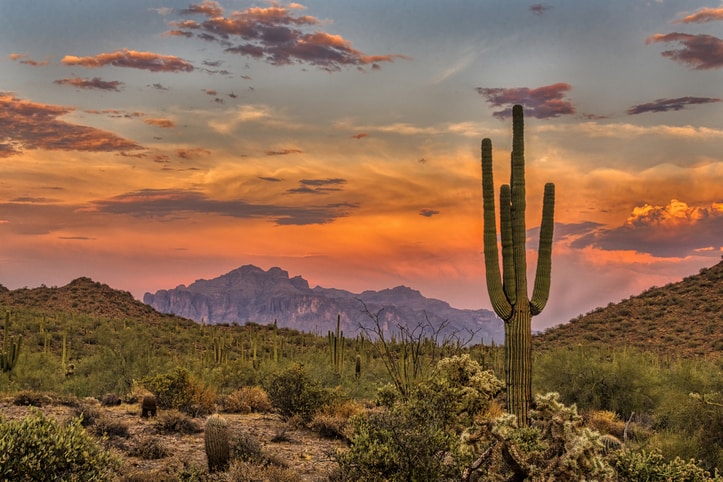 Top 5 Moving Companies In Arizona
Camelback Moving

Moving Team Six

TWO MEN AND A TRUCK®

U-Pack

Budget Movers
Camelback Moving
Camelback Moving is Arizona's largest professional moving company for local residential moves. They have been providing services to residents of the state for over 15 years. They can currently provide world-class quality moves for 500 to 600 residential clients per month at very competitive prices.
Award: Our pick for insurance plans
Service Model: Full service
Founded: 2005
Rating: 4.7/5
Address: 2330 31st Ave, Phoenix, AZ 85009, United States
Moving Team Six
Moving Team Six is one of the most reputable professional moving companies in Phoenix, Arizona. They can handle any residential or commercial relocation, including packing, loading, and storage.
Award: Our pick for long-distance moves
Service Model: Full service
Founded: 2012
Rating: 4.6/5
Address: 23910 N 19th Ave Building 4 Ste 62, Phoenix, AZ 85027, United States
TWO MEN AND A TRUCK®
TWO MEN AND A TRUCK® is a large franchised moving company that serves clients from all over the United States. It began as a local mover more than 30 years ago and has since grown to become one of the top moving companies in the country.
Award: Editors' choice
Service Model: Full service
Founded: 1985
Rating: 4.7/5
Address: Arizona, United States
U-Pack
U-Pack is a self-service container moving company. Unlike the other companies on this list, U-Pack is a hybrid moving service that only charges you for the services you actually require for your move.
Award: Our pick for a financing
Service Model: Full service
Founded: 1997 
Rating: 4.5/5
Address: Arizona, USA
Budget Movers
Budget Movers, as the name implies, is a professional moving company that will relocate your home or office at a low cost.
Award: Our pick for the easy claims process
Service Model: Full service
Founded: 1984
Rating: 4.6/5
Address: 16427 N Frank Lloyd Wright Blvd, Scottsdale, AZ 85260, United States
Why do people move to Arizona?
Arizona is home to a plethora of natural parks and preserves with absolutely unique fauna and flora. Arizona is a large state, the sixth largest in the country, with an area of more than 113 thousand square miles.
Arizona's highest-paying job
For those looking for work, Arizona offers a wide range of career options.
As the world's fastest-growing economy, it has a large number of job openings. Furthermore, in comparison, the income level is relatively high. Some of the highest-paying jobs in Arizona are as follows:
Psychiatrists

General Internal Medicine Physicians

Physicians

Family Medicine Physicians

Chief Executives

Pediatricians Dentists, General

Nurse Anesthetists

Airline Pilots, Copilots, and Flight Engineers

Architectural and Engineering Managers
Source of Income
According to Wikipedia As of 2022, Arizona's economy had a total gross state product of $373 billion in 2020. The state's economy is moderately diverse, with health care, transportation, and government remaining the largest sectors.
Habit and Nature
Despite its history as a center for Native American folk arts and crafts, Arizona has never had painters and writers' circles comparable to those found in neighboring New Mexico. However, as the population has grown, so has an interest in painting, crafts, drama, music, and publishing.
Weather
Arizona City's Climate and Average Weather Throughout the Year Arizona, United States of America Summers in Arizona City are hot, winters are cold, and the weather is dry and mostly clear all year. Throughout the year, the temperature typically ranges from 40°F to 105°F, with temperatures rarely falling below 32°F or rising above 110°F.
Rent a house
Rental homes in Arizona begin as soon as $400 to $500 a week 2 bedrooms homes and can go up to $1,950 per month for larger properties. Several of the rental homes have views of the beach or the ocean and are in quiet areas. The peace and quiet are a big plus, and it is often most desired by vacationers.
Food
A single adult in Arizona spends an average of $3,083 on food each year, while a family of four spends an average of $8,903. To put this in context, the average annual food expenditure in the United States is $3,240 for a single adult and $9,354 for a family of four.
The cost of gasoline
Now, a gallon of regular gasoline in Arizona costs around $4.667.
Natural Resources
Arizona is known as "The Grand Canyon State," and nothing else in the world compares to the state's most famous natural wonder. Other types of breathtaking natural beauty include alpine tundra, evergreen forests, riparian canyons, snow-capped peaks, and flower-carpeted flatlands.
Demography
Arizona has an overall life expectancy of 78.7 years. Women have an average life expectancy of 76.5 years, while men have an average life expectancy of 74.3 years.
Why Should You Hire Moving Companies in Arizona?
In Arizona, there are two kinds of moving companies. If you are moving within the city or state, you will need to hire a local mover. If your move exceeds 100 miles, you may be moving into or out of the state. Long-distance movers will be required in that case. The main reason for hiring Moving Companies in Arizona is that they offer a wide range of beneficial services.
Hiring The Best Moving Companies in Arizona
BuzzMoving.com Locate The Best moving companies in Arizona – Save money by getting free moving quotes from pre-screened movers in Arizona, AZ.
Read More About Other Moving