Long Distance Moving Companies in Alabama
Are you considering moving to Alabama? You must hire moving companies in Alabama. Alabama is one of the hottest states in the United States of America, located in the country's southeastern region. Because of the numerous cotton-producing enterprises located there, it is known as the Yellowhammer State or the Cotton State. Latitude and longitude coordinates are 32.318230, -86.902298.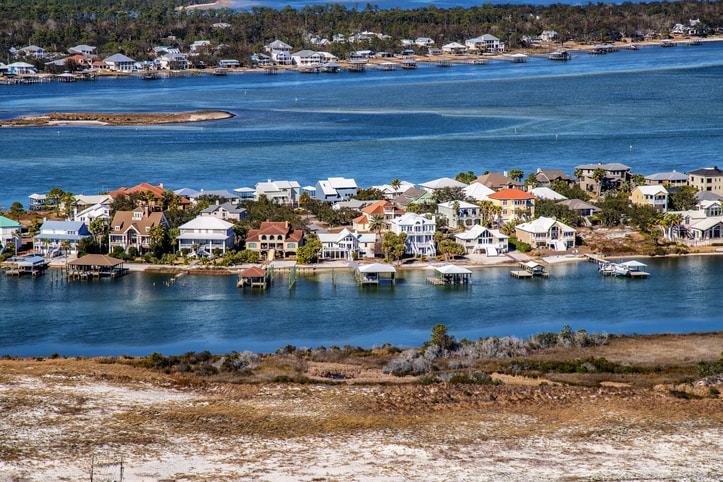 Top 5 Moving Companies In Alabama
New Latitude Movers

MoveDaddy

U-Pack

TWO MEN AND A TRUCK®

Move & Store – Birmingham
New Latitude Movers
New Latitude Moving & Storage is a moving and storage company dedicated to providing an exceptional moving experience to all of its clients. Their moving solutions are completely customizable to meet the specific needs of their customers.
Service Model: Full service
Founded: 1997
Rating: 5/5
Address: 130 Industrial Dr, Birmingham, AL 35211, United States
MoveDaddy
Move Daddy, as their tagline suggests, likes to move it, move it, and it shows in the very long list of satisfied clients that they have served. Whether you're moving across town or across the country, Move Daddy has a solution for you.
Service Model: Full service
Founded: 2003
Rating: 5/5
Address: 3114 Bellwood Dr, Birmingham, AL 35243, United States
U-Pack
U-Pack is a moving company specializing in self-serve containers. Unlike the other companies listed here, U-Pack is a hybrid moving service that only charges you for the services you actually need for your move.
Service Model: Full service
Founded: 1997
Rating: 5/5
Address: 2400 Republic Blvd, Birmingham, AL 35214, United States
TWO MEN AND A TRUCK®
TWO MEN AND A TRUCK® is a large franchised moving company that serves clients from all over the United States. It began as a local mover more than 30 years ago and has since grown to become one of the top moving companies in the country.
Service Model: Full service
Founded: 1985
Rating: 5/5
Address: 4851 Cahaba River Road, Suite 137 Birmingham, AL 35243
Move & Store – Birmingham
Move & Store is a moving company based in Atlanta, Georgia, but serving customers throughout the United States. They have a well-maintained fleet of trucks to assist you with whatever move you require.
Service Model: Full service
Founded: 2003
Rating: 5/5
Address: 130 Industrial Dr, Birmingham, AL 35211, United States
Why do people move to Alabama?
The state is known for its beautiful nature and plenty of spectacular natural preserves like Talladega National Forest, Bankhead National Forest, etc. 
Alabama's highest-paying job
For those looking for work, Alabama offers a wide range of career options.
As the world's fastest-growing economy, it has a large number of job openings. Furthermore, in comparison, the income level is relatively high. Some of the highest-paying jobs in Alabama are as follows:
Medical Director

Consultant And Sales Representative

Chief Executive Officer/Chief Technology Officer

Chief Medical Officer

Vice President General Manager

Family Practitioner

President And General Manager

Industrial Truck Driver

Associate Medical Director

Chief Executive Officer/Chief Finance Officer
Source of Income
According to Wikipedia As of 2022, Alabama has made investments in aerospace, education, health care, banking, and a variety of heavy industries such as automobile manufacturing, mineral extraction, and steel production and fabrication. Alabama's crop and animal production was valued at $1.5 billion in 2006. In comparison to the previous century's primarily agricultural economy, this amounted to only about 1% of the state's gross domestic product.
Habit and Nature
Alabama has a plethora of rural cultural traditions. Folklore specialists have taken an interest in storytelling in particular, and quilt-making is also a highly developed art form. Sacred music, such as gospel ensembles and shape-note, or "fa-so-la," singing, is still an important part of Alabama's cultural life.
Weather
Winters in Alabama are generally mild, as they are throughout most of the southeastern United States, with average January low temperatures in Mobile around 40 °F (4 °C), Huntsville around 31 °F (1 °C), Montgomery around 35 °F (2
°C), and Birmingham around 33 °F (1 °C).
Rent a house
Rental homes in Alabama begin as soon as $300 to $400 a week 2 bedrooms homes and can go up to $1,300 per month for larger properties. Several of the rental homes have views of the beach or the ocean and are in quiet areas. The peace and quiet are a big plus, and it is often most desired by vacationers.
Food
In Alabama, a single adult spends $3,210 on food each year, while a family of four spends $9,271. To put this in context, the average annual food expenditure in the United States is $3,240 for a single adult and $9,354 for a family of four.
The cost of gasoline
Now, a gallon of regular gasoline in Alabama costs around $4.019.
Natural Resources
The following Alabama Natural Wonders are on the list of the 20 for 2020: Mount Cheaha, Delta; Cathedral Caverns, Woodville. The Mobile-Tensaw Delta, Spanish Fort; Dismals Canyon, Phil Campbell; Alabama's Natural Bridge, Natural Bridge; Alabama Coastal Birding Trail.
Demography
The average life expectancy in Alabama is 75.2 years. As a rule of thumb, a woman lives an average of 78.2 years. A man lives an average of 72.2 years.
Why Should You Hire Moving Companies in Alabama?
There are two types of moving companies in Alabama. A local mover is required if you are moving within the city or state. You may be moving into or out of the form if your move exceeds 100 miles. In that case, long-distance movers will be required. The primary reason for hiring Moving Companies in Alabama is that they provide various beneficial services.
Hiring The Best Moving Companies in Alabama
BuzzMoving.com Locate The Best moving companies in Alabama – Save money by getting free moving quotes from pre-screened movers in Alabama, AL.
Read More About Other Moving