Moving to or from the San Francisco Bay Area can be helpful to someone. If you are moving to the Bay Area, you will find the most beautiful places. San Francisco is famous for its natural beauty. When you decide to make a long-distance move, you will need the help of long-distance movers in San Francisco.
Finding and hiring long-distance moving companies is a challenging task. The moving process is also complex. Hire a mover for your long-distance move if you want to simplify it. Stay relaxed and enjoy the entire movement. Long-distance movers generally provide various moving services. You can also find some local movers if you want a local move. 
BuzzMoving has an extensive relocators network and is always here to help you with your moving need. We have professional movers and can move your stuff without any damage. All you have to do is fill up the form and submit it to get free quotes. Our relocators will call you within 60 seconds (approximately).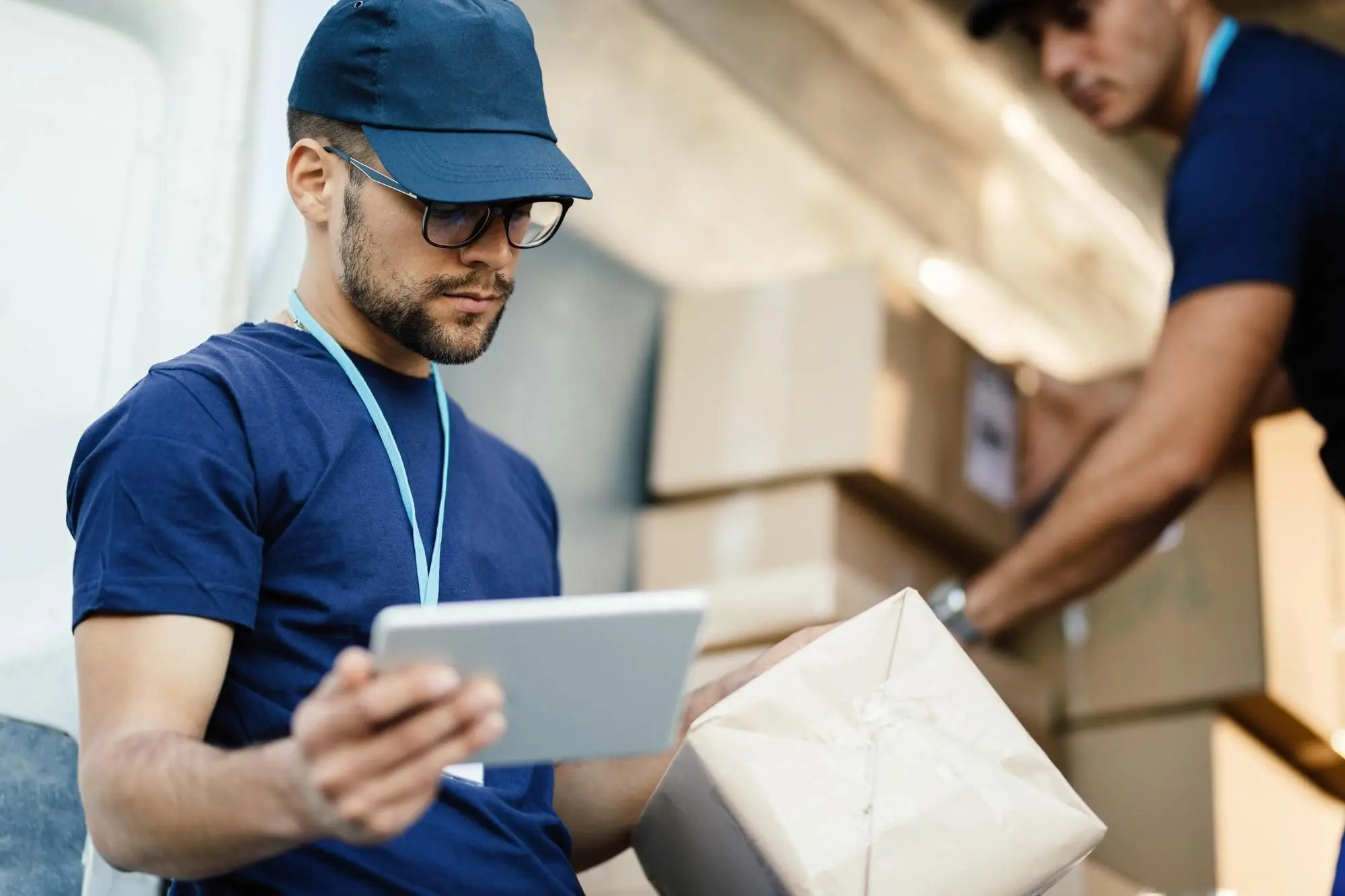 Some Best Long Distance Movers In San Francisco
There are many relocators around San Francisco Bay Area. You need to research them and select the best one for you. Before making any final decision, could you look at our best pick? We enlisted them by the customer reviews and the pros and cons. 
Pure Moving Company
Are you ready to embark on a journey to a new abode in the Bay Area? Well, moving can be a challenging task, especially when it's a long-distance move. But with the help of Pure, it doesn't have to be.
This professional mover is dedicated to making your transition to your new home seamless. They offer a diverse range of services. That includes the art of packing, loading, and transportation. With their team of experienced relocators, they ensure a safe journey. They provide long distance, local, and interstate moves.
Pros
Senior moving available
Has an excellent packing service
Provide virtual consultation
Cons
No discount on the move
The military move is not available
Two Friends Movers
Two Friends Movers is here to make your transition as stress-free as possible. This professional relocation company offers a full-service move. From expert packing to secure loading and transportation, they provide everything. With a team of seasoned relocators, you can rest easy knowing your stuff will be handled carefully.
Pros
Discounts on move
Long term storage
Art packing services
Cons
May apply a hidden charge
Packing supplies are not free
Northstar Moving Company
Northstar Moving Company is the embodiment of excellence in the moving industry. Their commitment to providing a superior moving experience raises the bar for what a moving agency can be.
Their expert team of relocators offers a comprehensive range of services. That includes local and long-distance moves, packing and unpacking, and more. Northstar utilizes state-of-the-art equipment and custom plans. That ensures that each customer is met with their unique needs.
Northstar also offers convenient storage solutions. This is for those who may need extra space during their transition. Secure storage units and flexible rental options make storage easy and stress-free.
Pros
International moving available
Art packing service
Provide senior moving
Cons
Virtual consultation is not available
No discount on the move
Assemble and disassemble are not available
Everlasting Moving
Everlasting Moving is a shining example of excellence in the moving industry. Focusing on delivering a superior moving experience, they set the bar high for what a company can achieve.
Their team of expert relocators offers a full range of services. Everlasting Moving provides services from local moves to cross-country, packing, and more. They ensure that each customer gets their unique needs.
Pros
Dollies available
Disassemble and reassemble service available
Fair price
Cons
Tony's Movers
Tony's Movers is the epitome of a first-rate relocation company. Their expert team of relocators is dedicated to delivering a moving experience like no other. Tony's Movers offers a comprehensive range of services, from local to cross-country moves.
Tony's Movers elevates the standard of moving with state-of-the-art equipment and custom plans. They ensure that each move is as seamless and stress-free as possible. Tony's Movers also offers convenient storage solutions to those in need.
Pros
Virtual Consultation
Offer to assemble and disassemble service
Very professional
Cons
No discount on the move
Lengthy moving quote process
How To Choose The Best Long Distance Movers In San Francisco
Discovering the epitome of long-distance relocators in San Francisco can seem challenging with a plethora of options at hand. Besides, thorough research and due diligence can unearth the ideal moving agency for your needs.
Begin your search with word-of-mouth referrals. Use extensive online research. Tap into the knowledge of friends and family members. Gather insights from online reviews to get a grasp on the reputation of various companies.
Verify Credentials
Ensure that your chosen relocation company is licensed, insured, and registered. You can check Federal Motor Carrier Safety Administration (FMCSA). This serves as a testament to their professionalism and reliability.
Evaluate The Cost Factor
Acquire quotes from multiple relocators. Compare them to find the best deal for your move. Remember, the lowest price may not always equate to the best value.
Enquire About The Services Offered
Determine what services are included in the cost of the move. For example, packing and unpacking, loading and unloading, and storage solutions.
Meet With The Relocators
Schedule a face-to-face meeting with the relocators. Address the specifics of your move. Make sure you are comfortable with their level of experience and professionalism.
Communication
A long-distance move requires seamless communication. That ensures you are informed every step of the way. The right relocators offer constant availability and unmatched responsiveness to alleviate any concerns.
Scheduling, Customizable
Timing is crucial for a long-distance move. Choosing a company with customizable scheduling options is imperative. With an emphasis on flexibility, you can be confident that the timing of your move will work for you.
Unwavering Reliability
Choosing a company with a history of delivering on time every time is crucial. A reliable company takes pride in ensuring all moves are executed precisely and efficiently.
Safety
Trust is vital to the safety and security of your stuff. Choosing relocators trained in handling and transporting items with care is paramount.
Full-Service
A long-distance move requires attention to detail. Choosing a professional moving agency with a full-service offering ensures that the move is handled expertly. From packing to unpacking, storage solutions to loading and unloading, the right relocators bring your move to life.
How Much Will The Long Distance Relocators In San Francisco Cost?
The relocation costs depend on various factors. However, long distance relocators charge a flat rate based on weight and mileage. So, if they move over 500 miles, it will call a long distance move. Depending on the distance, it will cost you nearly $1200-$10000. Local movers charge per hour. They will charge you approximately $30-$100 per hour per mover. 
Factors That Can Increase Your Moving Costs
Several factors can increase your moving cost. These are below:
Weight And Mileage
Weight is a prominent factor that affects the cost of your move. Relocators typically charge by the pound. The heavier your belongings, the more you can expect to pay. It's crucial to have a good understanding of the weight of your belongings before you move. As a result, you can budget accordingly.
Mileage is another critical factor that can increase your costs. Relocators typically charge by the distance they travel from your old home to your new one. The further the move, the higher the cost. To keep costs under control, consider downsizing your belongings.
Additional Services
Additional services. That includes packing and unpacking, storage solutions, and custom crating. This can significantly impact the overall cost of a move. The more services you avail of, the more your cost will be. It is crucial to understand how these services can affect the budget of your move.
Move Date
The move date you choose can also significantly impact the overall cost of your move. Moving during peak season, on weekends, or on holidays can increase prices.
Peak moving season typically runs from May through September. This is the busiest time of the year for moving agencies. Moving during this time can result in higher prices.
Moving on weekends can also increase the cost of your move. Many relocation companies charge a premium for weekend moves because of the higher service demand and difficulty scheduling relocators.
Holiday moves can be more expensive. Moving agencies often have limited availability during holidays. The cost of services can be higher due to increased demand.
Some Moving Tips When Moving To San Francisco
Relocating to San Francisco can be both an exciting and overwhelming experience. Planning and preparing in advance is essential to ensure a smooth and stress-free move. Here are some tips to keep in mind when moving to the Bay Area:
Research The Neighborhoods
Familiarize yourself with different areas to determine the best fit for you and your family.
Plan Ahead
Start planning and organizing your move several months in advance. It will ensure that everything runs smoothly.
Get Quotes From Different Relocators
Compare prices, services, and reviews from multiple relocators. Find the best option for your move.
Declutter And Downsizing
Moving long distances is the perfect opportunity to declutter and get rid of items you no longer need. This will reduce the number of things you need to move. As a result, you can save money in the process.
Pack Smart
Use high-quality packing materials. Label boxes clearly, and pack fragile items with extra care.
Take Advantage Of Off-Peak Times
Moving during the summer or on weekends can be more expensive. Consider moving during the week or during the winter months.
Don't Forget To Budget For Extra Expenses
Moving to a new city can come with additional expenses. For example, housing deposits, utility connection fees, and more.
Conclusion
Whether you're moving from or to San Francisco, our long distance moving companies are here to help you. San Francisco is a beautiful place to live. Moving may be a hassle work for you. If you hire relocators, you can move a relaxed and safe move. Contact us today to get free quotes.