Finding the best long distance movers in Washington takes a lot of attention to detail. But even more important than that is knowing how to approach it best. You need to plan well and pay attention to the essential parts of the move to finish it how you want. It will help if you put in time and effort to prepare for the move. Or, you could save yourself some work by hiring skilled long distance movers in Washington that you trust to help you move from one state to another. 
BuzzMoving is the moving company to call if you want to hire someone to help you move. Contact our moving company as soon as possible to ensure you have the best moving experience!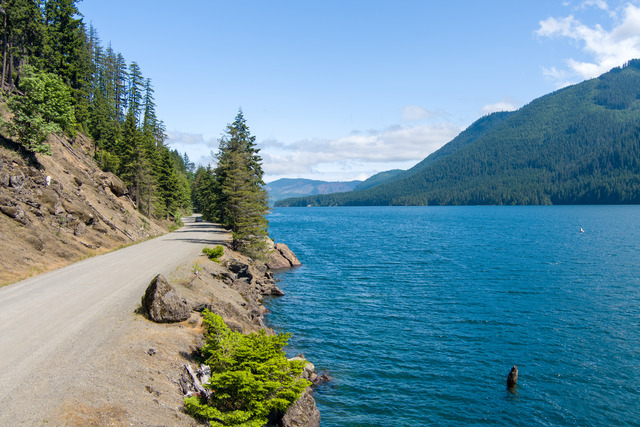 5 of the best long distance movers in Washington
We looked into more than 500 interstate moving companies, comparing verified customer reviews, license information, insurance information, and government records of complaints to find the best long distance moving companies in the business.
1995 American Van Lines began with just two trucks and one site. The company has become a national mover, with over 70 trucks serving all 48 states. Even though AVL has multiplied, it still feels like a family-run business.
Newsweek Magazine did an independent poll this year, and the results showed that American Van Lines has one of the best customer service records in the moving services field. Wow!
They are at the top of our list because they put customer service first and have reasonable prices.
Pros
Various ways to get a quote like video, app, phone
Excellent customer service scores
Can make moves at the last minute
Cons
May need a deposit when you book
Safeway Moving
Safeway Moving is a company run by veterans who aim to help people move with military precision. They can give meager prices because it has access to an extensive network of trucks nationwide. Their multi-step method for ensuring quality ensures that moves go smoothly from pickup to delivery. Safeway made our list in large part because of how much they care about quality and price. Safeway can use its network of carriers to make just about any move happen. This is a huge plus. The company also helps people move internationally.
Pros
All moves across state lines come with 30 days of free storage
Price and quality of service are checked through a verification process
Company owned by a veteran
High level of service and help for customers
Cons
There are no local moving services
Air Van northAmerican Van Lines
When moving long distances, Air Van North American is a great choice. Air Van northAmerican is one of the most significant moving companies in the U.S. It has been in business for over 74 years and has a network of 1,500 local agents in all 50 states. They are also the best-rated moving company in the whole country.
The company also offers many other services, such as storage, crating for sensitive items, moving pianos and hot tubs, full packing and unpacking, and more. Air Van northAmerica has been moving for 74 years, so they still need to move.
Pros
There are more than 1,500 places in all 50 states
Online tracking of shipments
Moves both locally and long distances
Cons
The prices are on the high side
Visionary Movers
Visionary Movers offers different kinds of moves: local, long distance, office, retirement, assisted living homes, piano, oversized furniture, load/unload, clear outs, junk removal, staging, and any labor help. If you're getting ready to move or need help with labor work and are looking for a reliable moving service, call them right now and get a free quote! You'll see why Visionary Moving is Washington's best long-distance movers. When you work with them, you can always ensure that everything will be on time and in good condition.
Pros
Guaranteed to satisfy the quality of our work
Offer a free quote
Visionary Moving is the best long distance movers in Washington
Cons
There are no local moving services
Schmidt International Shipping
In 2015, Schmidt International Shipping was set up. Schmidt International Shipping's focus on moving people abroad has helped them grow their business, and they are proud to offer excellent service. Schmidt International Shipping is an international shipping company that can help you no matter what you need to move to another country. Whether you need to ship your car, move your house, or buy moving materials to carry your essential personal items, Schmidt International Shipping is here to help. Their complete door-to-door foreign moving services are designed to give you the best service possible.
Pros
Quality of service
Full door-to-door international moving services
They offer both long-distance service in Washington and full international service
Cons
How to choose long distance movers in Washington moving
Choosing the right long distance movers in Washington to help you move is about more than just price. Moving can be stressful, so choose a good company to help you on moving day to reduce your worry. Think about these things when choosing a mover.
Rules and permissions
In Washington, moving companies must have a legal number from the Department of Transportation (USDOT). The company must sign up with the Federal Motor Carrier Safety Administration (FMCSA) if they also move people out of state. Ensure that your mover is licensed and covered to keep your things safe while moving. This information is online, so it should be easy to find quickly.
Known for something
Ratings and reviews should be a big part of deciding on a moving company, just like they are for most things and services we buy. How long a moving company has been in business and how customers have rated them can tell you a lot about them. Before choosing a company, check review sites like the Better Business Bureau (BBB), Trust Pilot, Google, Facebook, and Yelp to see how the company is rated and how well it does.
Where service is available
You can hire a local mover if you only need to move locally within the Washington metropolitan area. But if you are moving across the state or the country, you must choose a mover with a large service area so you can hire only one moving company.
Services available
There are a lot of moving companies that give more than just essential services. For extra fees, the right team can also help move and unpack, transport pianos and cars, and even store things. If these extras could make your move easier, be careful when choosing a moving company.
Estimates and insurance valuations of the property
The price of hiring movers will be a big part of your final choice. Before deciding on a mover, you should get price quotes from at least three companies.
Price and fees
Each company's prices should be transparent, and there shouldn't be any hidden fees. However, some companies need an in-person review before giving a quote. Also, ensure you have a detailed list of everything you want to move to get the best price.
Insurance and safety plan
Check out each company's insurance plans and ensure you're happy with the amount of coverage. Depending on what and how much you must move, choose a company with a more complete and better-valued insurance plan. With our moving calculator, you can determine precisely how much room you need in the moving truck.
Size of Company
Even though it may seem less important when picking a long-distance mover, the company's size can give you an idea of what kind of move you may have. For example, a smaller moving company may have less availability than a bigger one. You must book your activity before you can get your first-choice moving company.
Also, more prominent moving companies are more likely to be able to handle more significant moves, and they generally have more insurance options.
Conclusion
We went with those long distance movers in Washington for several good reasons. 
First, they were known to be a trustworthy and reliable moving company. We found out that they care about being professional and ensuring their customers are happy by doing a lot of research and reading good customer reviews.
Second, their wide range of services was an excellent fit for our needs. From lifting and unloading to packing and driving, they knew how to do everything involved in a long distance move. This ensured the process went smoothly and quickly from start to finish.
You may read our reviews and check out the trusted long distance movers in Washington from our list.