If you like being outside, you may be planning to move to Washington State. We studied extensively to develop a list of the best interstate movers in Washington. Washington is a popular place to move for climbers, campers, bikers, and hikers because it has more than 100 mountains and is close to the Pacific Ocean. It also has many freshwater lakes and rivers.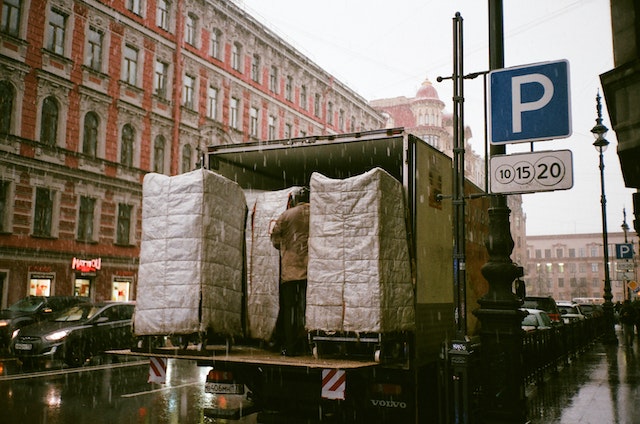 Our Top Pick 5 Best Interstate Movers In Washington
Our team did a lot of research on the best moving companies and made a short list of the best interstate moving companies.
International Van Lines (IVL) is the best company for moving across states. IVL is a full-service moving company that will help you pack, load, deliver, unpack, and unload. You can also add extra services and protection plans to these full-service choices. IVL can help you move, no matter where you're going or where you're coming from. It is an excellent choice because of its service description, quick quotes, and qualified teams.
Pros
Offers special services like sending cars and moving pianos
Provides safety plans that cover everything
Offers moves between states in all 50 states
Cons
Reviews from customers vary based on where they live
American Van Lines
American Van Lines gives full-service moving for homes, the military, and businesses. Its movers have an average of 10 years of field experience and undergo a lot of training. The experienced workers at American Van Lines make the company an excellent choice for people worried about how reliable an interstate mover will be.
Pros
Has full-time movers with an average of 10 years of experience
Offers fast moves between many big cities
Offers fixed-price estimates instead of online quotes, which gives you more exact pricing
Cons
Includes a deposit between 10% and 50% of the total Price
Allied Van Lines
Allied Van Lines has been around since 1928. It is a full-service moving company. Most of the company's services are done in-house, such as packing, filling, transporting, unloading, and unpacking. This also includes moving vehicles within the company, a rare perk in the moving business.
This company has more than 500 sites nationwide and can offer almost any extra service a customer might need.
Pros
Provides assistance to move vehicles on-site
All packages can be tracked using GPS
Works in all 50 states
Cons
Doesn't give quick quotes for homes that are bigger
California-Seattle Express
After a long search, we have finally found the best interstate movers in Washington is California-Seattle Express. California-Seattle Express is a skilled and licensed moving company. No matter what, you're in the right place. They are a long-distance moving business that has been around for a long time and can handle your move. California-Seattle Express split off from a very experienced and successful Long Distance Moving company to focus on a specific route and perfect the process so their customers get the best service and fast shipping!
Pros
Provides high-quality services
Offer car shipping services and plenty of storage
Best interstate movers in Washington
Cons
Man With A Truck Moving
Man With A Truck Moving makes moving your home or business easy, whether you need to move, pack, or lift in Washington or anywhere else in the state. They have high customer service, so you can focus on a smooth move and enjoy the new place. Man With a Truck Moving is also good at moving people from one state to another. So, if you want to start over or have found a great job in Bellevue, their trained cross-country movers will handle all your needs. Man With A Truck Moving will ensure that your things are wrapped and protected correctly so that they get to their new home in the same shape they were when they left their old house.
Pros
Excellent packaging system
No hidden charge
Free online quote
Cons
How To Choose The Best Interstate Movers In Washington For Moving
If you're looking for an out-of-state moving company in Washington, here are some things you should know:
Locations served: The first thing to check is whether or not the moving company serves your present and new homes. Some cross-country moving companies only work in big cities or certain states and regions. Some of them cover almost the whole country.
What's on offer: If you need help packing your things, ensure the moving company you choose offers full-service packing. This is something that only some moving companies do, though.
Loading and dumping: For a "do-it-yourself" move, the moving company's only job is to move the box with your things. Depending on how far along your move is, you may also want a company with storage services in case your truck arrives before you find a new home.
Pricing and how fees work: Cost is a big part of choosing a moving company. Depending on your physical skills and how much work you're willing to put into the move, it may be worth paying more for full-service moving. If you want to move on a budget, you'll have to do more heavy lifting yourself.
Customer service and reputation: Some moving companies are different. You might use it or not based on what other people have said about a particular national moving company. Also, keep in mind that some moving companies may be franchises, which means that the quality of service you get may vary from one place to the next. If you know what to look for in interstate movers, you'll be in the best position to choose the right one for your needs.
Insurance: Even though you and the mover usually expect everything to go well, it doesn't always work out that way. Things like fires, severe weather, thefts, and car crashes can happen out of the blue. But insurance saves you financially if your items don't make it to your new home when you expect them to.
How much does a company that moves across the country cost?
The size of your move, the distance between your old and new home, the moving company you choose, and any extra services you want will all affect how much it costs to move. In the sample moves we looked at for our 2023 study, we found that a move across state lines that was mostly DIY would cost at least $1,500. A long-distance, full-service move could cost more than $15,000 on the high end.
The cost is often affected by how much space or weight your things take up. If you have items that are very heavy but easy to replace, you might want to sell them to save money on moving costs. Distance is also a significant factor, but you probably don't choose where to live based on how far it is to get there. If you want to save money on your move, choose a lower level of service in which you pack, load, unload, and unpack yourself. Full-service moving companies that do all the heavy lifting tend to be more expensive than these services.
Conclusion
Determine which moving service is best for you, how easy you want your move, and how much money you will spend. Whether you're pushing yourself or looking for the best interstate movers in Washington for your long-distance move, now is the time to look at your budget, decide what work you'll do yourself and what you'll pay professionals to do, and weigh the pros and cons of each choice.